What to do if there is no hot water from your combi boiler?
You've got no hot water from your combi boiler? Here's our guide to common boiler faults and simple things you can check yourself.
Not having any hot water is one of the most common boiler problems. That being said, it's all too easy to take instant access to hot water for granted until you turn the hot tap on… and there's nothing!
To help you with your issue, here's our guide to troubleshooting why you might not be getting hot water from your combi boiler, and what you can do to get the hot water flowing again.
Most common combi boiler faults
Boilers are expensive, so no one wants to have to think about replacing theirs. The good news is that there are some common boiler faults that might explain why you're not getting hot water from your combi boiler.
The most common combi boiler faults are:
Low pressure
Blocked or frozen condensate
Hot water only when heating is on
Boiler cutting out
Some combi boiler models from manufacturers such as Valient, Worcester and Ideal will often have a display panel. If your boiler has one, it will show you all kinds of information about your boiler, including the water temperature and the time. If there is an error, it will also show you an error code.
This error code is normally a letter and one or two numbers and will tell you the cause of the boiler fault. You can usually find a list of the fault codes and what they mean in your boiler manual. You can also look up error codes on your boiler manufacturer's website.
Common reasons for no hot water from your combi boiler
Frozen pipes
In the colder months, frozen exterior pipes can easily be the culprit for your lack of hot water. A very simple DIY tip is to locate the condensate pipe to defrost it. It's quite common for the condensate pipe to be on the exterior of your home.
You can defrost the condensate pipe safely by holding a filled hot water bottle against the pipe for a couple of minutes, or you can run very warm water up and down the length of the pipe. You must not use boiling water to do this as you could damage the pipe.
To prevent future issues with freezing pipes you could buy some pipe insulation covers.
The pilot light is out
Another potential reason for a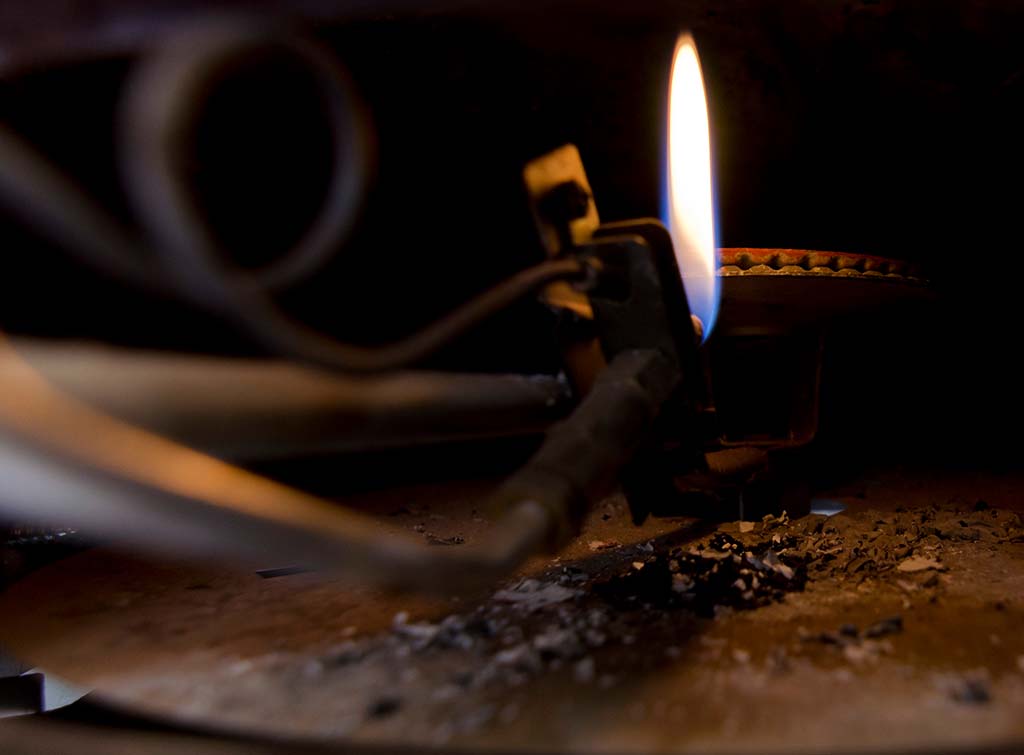 lack of hot water from your boiler is down to the pilot light. The pilot light is the name given to the gas flame that ignites the gas burner in your combi boiler.
With some boiler models, you can see the pilot flame through a small window. In other models, there is an indicator on the display panel.
If your pilot light is out you should follow the instructions outlined in your boiler manual. If this doesn't solve the problem then it's time to call a heating engineer.
Failed diverter valve
When frozen pipes or the pilot light aren't the problem, you could have a failed diverter valve. This valveopens and closes to send the hot water to either your taps, your shower or your radiators. If your radiators are getting hot but you still don't have hot water then it could be the case that this valve is causing the problem.
This isn't something you can fix yourself, so it's time to contact a heating engineer.
See the tradespeople we've checked and recommend for your job
What to do if you have no hot water from your boiler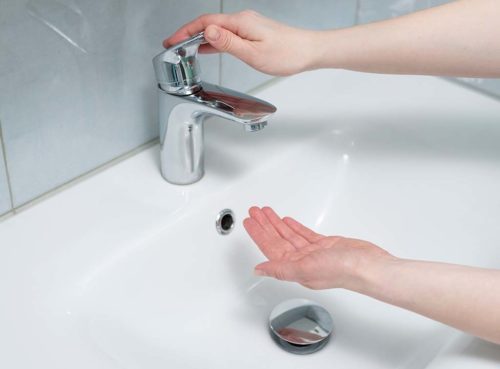 Frozen pipes or pilot light's might not be the reason you have no hot water coming from your boiler. It could be one of the following, which you can check on easily and quickly.
Check error codes
To save you hours of time wondering and tinkering, the first thing to check is if there is an error code. Look up the code in your boiler manual and follow any troubleshooting suggestions.
Check your energy supply
Another really simple check is to make sure that your electricity or gas supply has not been interrupted. Check other electrical or gas appliances are working normally.
Reset your boiler
It's the first rule with many appliances – if there is a problem then turn it off and back on again. Boilers are designed with safety in mind, so may shut down at any hint of an issue. Use your boiler manual for instructions on how to reset your specific boiler. The reset process should only take a few minutes.
Check the timer and thermostat
In some cases, no hot water from your combi boiler could be down to something as simple as an error with the time clock or the thermostat. If the clocks have changed the time clock could be out by an hour, so check up on this.
Alternatively, your room thermostat could be a little dusty, or too close to another heat source (e.g. above a radiator) and this might be affecting how your boiler is operating.
Look for leaks or pressure drops
Finally, you might not be getting any hot water from your combi boiler due to a leak or a drop in pressure. Check around your boiler for any signs of escaping water and also take a look at the pressure gauge. All the major boiler manufacturers recommend that your boiler pressure should be around 1 to 1.5 bar.
We all rely on our boilers, and it's easy to panic when there's no hot water in sight. Hopefully, our list of common faults and things to check can put your mind at ease and help you find a DIY solution.
If it turns out that your boiler issue is more serious then take a look at our boiler repair cost guide.
Safety always comes first. If you're ever unsure about any boiler issues it's always best to get in touch with a professional. Your local tradesperson can help you troubleshoot beyond our DIY solutions, so if you're waiting for a call back check out our blog 'How to know when the time is right to get a new boiler'.
See the tradespeople we've checked and recommend for your job
FAQ's
What to check when there's no hot water?
Follow our checklist above for a list of things to check. You can also take a look at this video from British Gas.
How do I fix no hot water from my combi boiler?
Firstly, check that the other appliances in your home have power. Secondly, check that your mains water supply is running. If both of these are in good order then proceed with the check to see if your boiler is showing an error code. If after following our check points you still cannot get hot water from your combi boiler then we would advise you to make contact with a heating engineer.