What to do if you have hard water
Say goodbye to ugly water stains and costly appliance repairs with our guide to softening hard water.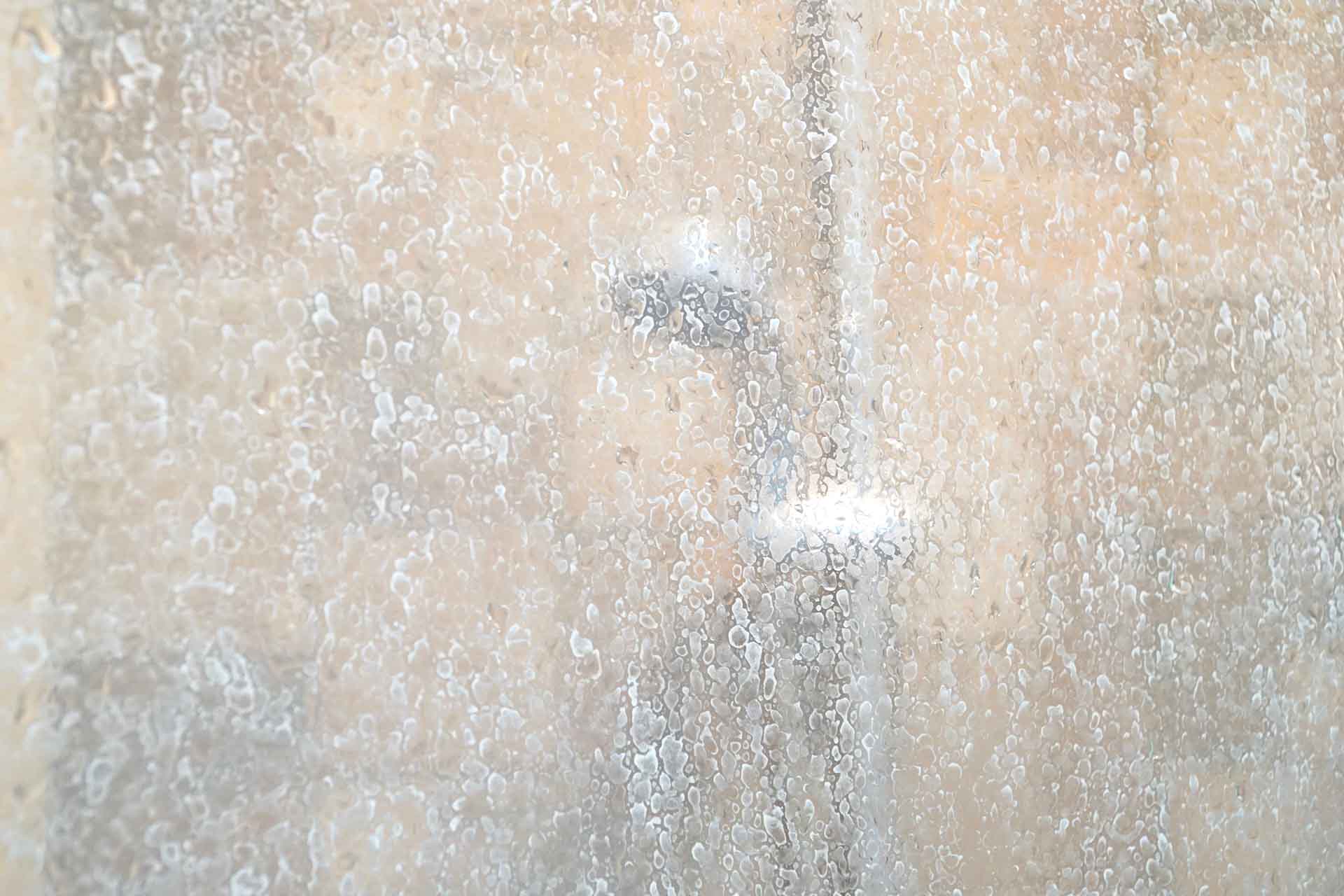 Hard water can cause a variety of costly and frustrating problems within the home. Read on to find out what the signs of hard water are and what to do if you have hard water.
Signs of hard water
Some tell-tale signs of hard water include:
Limescale deposits and damage to appliances, such as the kettle and washing machine
Water stains or 'scale' on surfaces such as the shower screen, taps, and glassware
Blocked pipes and boilers, which can manifest as low water pressure (and potentially a broken boiler)
Worsening skin complaints, such as eczema
If this sounds familiar, read on to learn how to determine how hard your water is, how to soften hard water, and how to remove those unsightly water stains.
How hard is my water?
More than 13 million households in the UK are affected by hard water.
Determining how hard your water is is largely down to where you live. The South East of England and London water hardness levels are predominantly high. Generally, Scotland, Ireland and Wales have soft water.
Hard water is measured in parts per million (PPM). The volume of particles of hardness dissolved in the water per million particles gives a rating of water hardness.
0 – 50 PPM is considered soft water
101 – 150 PPM is slightly hard water
201 – 275 PPM is hard water
A rating of 350+ PPM would be classed as aggressively hard water
To find out the water hardness where you live, use the postcode checker facility on your local water provider's website.
See the tradespeople we've checked and recommend for your job
How to soften hard water
Hard water can often do the most damage to hot water appliances, for example, your boiler, kettle, or washing machine. When hard water is heated, it leaves behind the minerals responsible for hard water – calcium and magnesium – which solidify into scale.
Over time, the build-up of scale can narrow the pathway inside your pipes, reducing the flow of water. This can result in low water pressure. Scale can also build up on the outside of water fixtures, such as taps and the showerhead, causing a reduced water flow.
So how do you soften hard water to avoid all of this?
The best way to make hard water soft is to install a water softener. A water softener is a filtering system that removes calcium and magnesium minerals from your water. With a water softener you'll:
Prolong the lifespan of pipes and home appliances.
Enjoy healthier skin and hair (especially important if you suffer from eczema or a dry scalp).
Reduce the number of cleaning products you use as you won't be battling the build-up of scale.
Use less detergent in your laundry, and your washing will feel softer and cleaner.
Save money.
A water softener installer will visit your home to conduct a survey. Based on this, they will be able to recommend the right water softening system to suit your needs.
Cost of installing a water softener
A water softener will typically cost between £400 – £630. However, there are many different types of water softener, and you can pay up to £2,000 if you opt for top-of-the-range. While the cost can seem high, a water softening system is an investment to help avoid the costly repair or replacement of damaged appliances due to hard water.
To have a water softener installed will cost on average £225. The other option is to rent a water softener. The cost for this is around £22 per month, which includes the cost of installation. Either way, you will need to budget for water softener salt (around £9 for 10kg) and salt blocks (around £39 for a pack of 6).
Check out our water softener cost guide for further information.
To find water softener installers in your area, use our search function below. You can also use our request a quote feature to get quotes from three tradespeople near you.
See the tradespeople we've checked and recommend for your job
How to remove hard water stains
Want to know how to remove hard water stains? Here are our top tips:
Mix equal parts white vinegar and fresh water in a spray bottle and use it as you would a general bathroom cleaner. This solution can be applied to sinks, taps, shower screens, baths and tiles. Rinse thoroughly with plain water afterwards and buff with a microfibre cloth.
To tackle hard water stains on a showerhead, remove the showerhead and soak it overnight in a solution of equal parts white vinegar and fresh water. Carefully use a needle to gently poke any remaining scale out of the jet holes.
To remove scale from the inside of your kettle, fill the kettle with a solution of half water and half white vinegar and leave overnight. Rinse thoroughly the next morning to make sure you remove any vinegary odours.
To freshen up and remove scale from your dishwasher, fill a cup with white vinegar and place it on the top rack of the machine. Run the dishwasher on its hottest setting.
To reduce scale build-up in your washing machine, add a large cup of white vinegar or lemon juice in place of detergent and run the machine empty on a normal cycle.
See the tradespeople we've checked and recommend for your job
FAQs
What is hard water?
Hard water is water that contains an excess of calcium and magnesium minerals. The concentration of which depends on where you live.
What makes water hard?
Water is naturally soft when it falls from the sky. What makes it 'hard' is the ground it comes into contact with. Therefore, if rainwater lands on an area of porous rock, e.g. limestone, it passes through the rock and picks up dissolved particles and minerals such as calcium and magnesium, resulting in hard water.
What is the difference between hard water and soft water?
The hardness or softness of water is determined by the volume of dissolved minerals calcium and magnesium. The addition of these minerals in hard water changes its structure, which results in scale deposits on household appliances and pipes.