Last updated on May 17th, 2022
Water softener cost guide
In the UK, over 13 million households are affected by hard water. This can cause scale deposits as well as permanent damage to pretty much every appliance that comes into contact with the hard water, from kitchen appliances to your central heating system.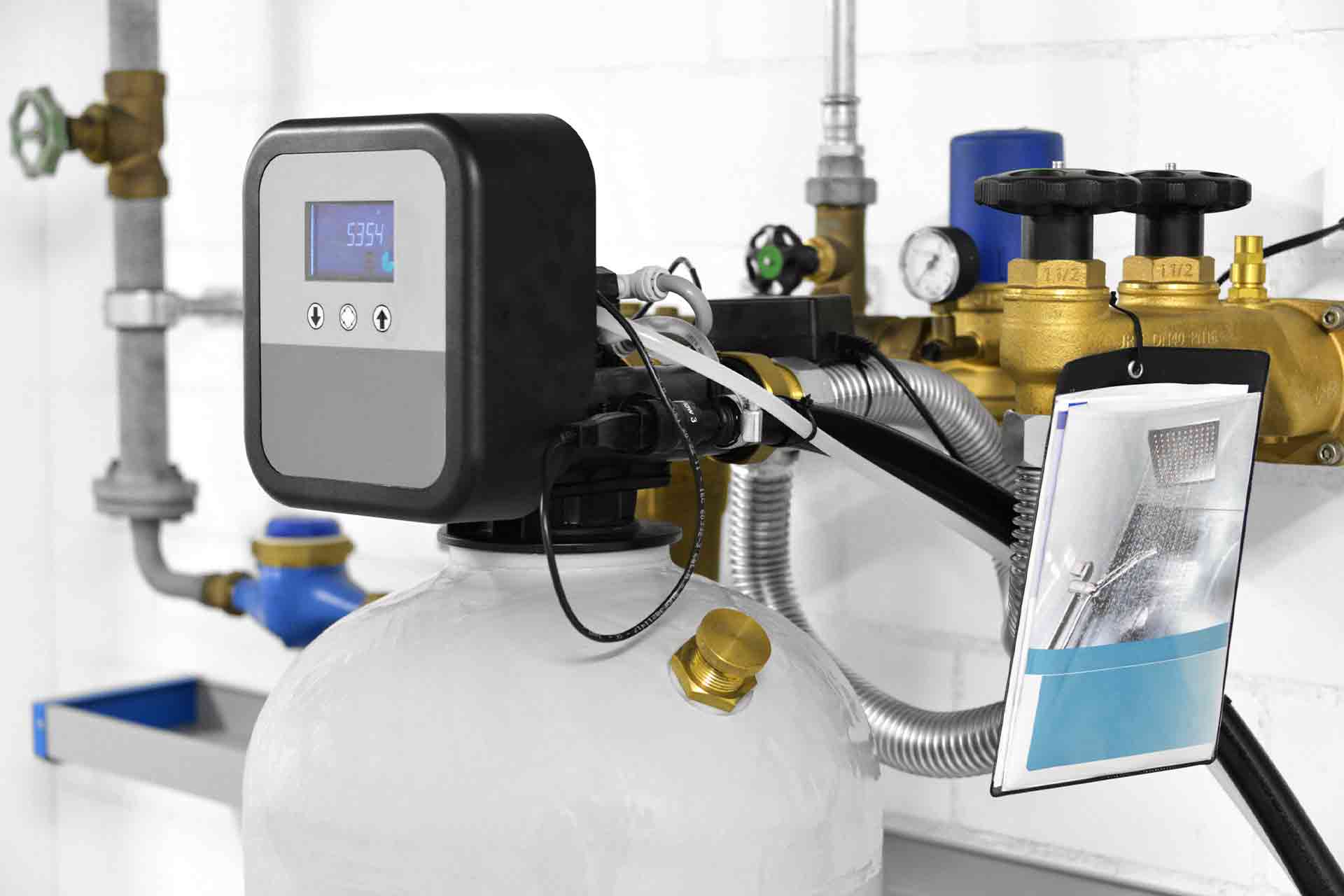 Not only that, but hard water can also be a drain on your skin and hair, making it look dry and lifeless. It isn't great for skin conditions, like dermatitis, either. In fact, it's been proven that soft water is great for treating and reducing the effects of eczema, which many young children are susceptible to.
If these issues sound familiar, investing in a water softener could be the answer to all your problems. But how much does a water softener cost? We've broken down the average new water softener cost and installation cost.
We spoke to Scott Jenkins of West Sussex based Scott Jenkins Water Softeners for the prices and information in this guide. Interestingly, Scott initially got into the water softener industry around 10 years ago because his young daughter suffered from eczema. Having installed a water softener in his home, he quickly discovered that the condition completely disappeared. He has since gone on to install thousands of water softeners in homes and businesses across the south of England.
How much does it cost to have a water softener installed?
| Water softener item | Average cost (includes VAT) |
| --- | --- |
| Water softener installation fee | £350 |
| Budget single cylinder - electric | £500 |
| Budget single cylinder - non-electric | £750 |
| Premium single cylinder electric (EcoWater) | £1,600 |
| Budget twin-cylinder | £875 |
| Premium twin-cylinder (Kinetico Premier Compact Softener) | £1,600 |
| Commercial water softener (large home) | £2,500 |
| Water filters | £45 - £310 |
| Annual servicing (one off) | £99 |
| Annual servicing (subscription) | £65 |
| Rent water softener (per month) | From £30 per month (Installation = £350, can be wrapped up in monthly rental to spread cost) |
| Water softener salt cost 10 kg | £10 |
| Salt Block 6 Pack | £40 |
A new water softener costs from £500 for a budget single cylinder, and from £1,600 for a premium twin cylinder. You'll also need to budget for installation, which costs £350 on average.
Alternatively, you could consider renting a water softener, which would cost around £30 per month with an installation cost of £350. This cost can often be wrapped up in the monthly rental to help spread the cost.
As a rule of thumb, allow between £1.25 – £2.50 per person per month for salt. On average, you should notice an increase in your annual water bill of around £5 including VAT.
That said, having a water softener is a very cost-effective investment that will save you money in the long-run. This is because it will cut down on never-ending cleaning costs battling limescale build-up. It also means you don't have to put up with appliances that don't perform properly, or which need replacing due to the damage inflicted by hard water.
If you don't have the room or configuration indoors to house a water softener, then you can always opt for a frost-resistant, insulated outdoor cabinet to provide protection and storage for your soft water system – whatever the weather. Scott Jenkins says cabinets should start from about £120.
What is a water softener?
A water softener is a filtering system that removes calcium and magnesium minerals from your water. These minerals are what causes hard water, a problem that can result in clogged pipes, decreased water pressure and damaged household appliances – from coffee makers to washing machines and dishwashers.
The higher the temperature of the water, the more the calcium and magnesium will solidify and cause a buildup of scale. This means that hard water can be extremely destructive to hot water appliances.
In contrast, once you have a water softener installed, you may notice that your laundry requires less detergent and your dishes come out sparkling. You might even see that your hair is bouncier and your skin less dry!
See the tradespeople we've checked and recommend for your job
How do water softeners work?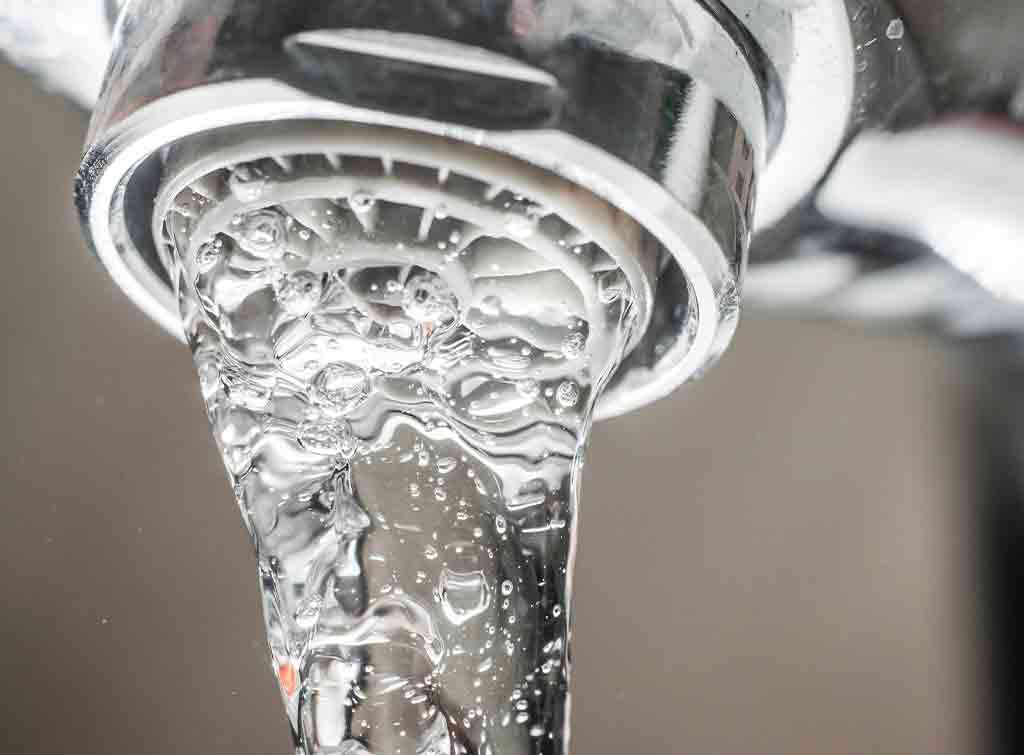 Water softeners use a process called ion exchange to get rid of calcium and magnesium from water. In essence, they cause water to flow through a bed of resin beads (usually made from polystyrene) that are charged with a sodium ion. The positive charge of the resin beads attracts the negatively charged minerals to strip them from the water.
To keep the resin beads recharged, known as regeneration, you'll need to add the appropriate water softener salt from time to time in a block or tablet. These can easily be bought online or from your local hardware store.
Which factors influence the price of a water softener?
There are a number of factors that can influencer the price of your water softener. These include:
Brand: Water softeners from well-known brands often cost more, but they also tend to be more reliable.
Size: Water softeners that have a higher capacity are usually more expensive. When working out what size you need, you'll need to take into account things like the amount of water that needs to be softened and the hardness level in your area.
Type: There are lots of different types of water softeners, including ones that don't use any electricity.
Before you make your final decision about whether you do or do not want a soft water system, discuss it with a water softener professional.  
See the tradespeople we've checked and recommend for your job
What are the different types of water softeners?
Non-electric water softeners
Non-electric water softeners are powered purely by the incoming water pressure. This means that they're easy to install. Plus, they won't impact your monthly electricity bills at all!
Non-electric water softeners are generally thought to last longer and to be more reliable. A twin tank version will offer you an unlimited supply of softened water at all times of the day and night.
Metered water softeners
Metered water softeners only regenerate when a certain volume of softened water has been used, no matter how long that takes. This makes them the most economical water softener when it comes to regenerating and using salt.
Time clock water softeners
Time clock water softeners are generally more basic, functioning on a timed basis. In a nutshell, the clock is set so that the water softener regenerates on specific days, often at 2am. This is regardless of the amount of water used.
Installation and running costs
When you're choosing a water softener, you'll need to take into account both the water softener cost to install and running costs, as these can vary depending on the type, size and brand of water softener. For instance, some systems will need electricity to function, while others won't. Similarly, more complex systems might be trickier, and therefore more expensive, to install.
If you're not sure what kind of system will be best for you, just search through our expert installers.
See the tradespeople we've checked and recommend for your job
FAQs
Is soft water safe to drink?
Yes. Although resin beads release sodium into the water to reduce its hardness, this isn't in high levels, so it's perfectly healthy. If you have moderately hard water, for example, you'll usually find that your water softener is adding in less than 2% of your recommended daily intake of sodium – a tiny proportion of what a slice of white bread adds!
Does a water softener need electricity?
This depends on what kind of water softener system you choose. Kinetico water softeners don't use electricity but most others do.
Are there any water softeners that don't use salt?
Salt-free water softeners don't exist. This is because without sodium ions, it would be impossible to get rid of the calcium and magnesium ions that make your water hard. However, you can get salt-free water conditioners. These don't remove the calcium and magnesium from your water, but they do alter them so that they can't attach to pipes and form scale.
How much salt should my softener use?
That depends on your water softener. If your softener uses block salt, then you're looking at an average of around one block per person each month. However, this will vary depending on how much water you use.
See the tradespeople we've checked and recommend for your job