The benefits of home remodelling contractors
Learn how to find the best home remodelling contractors with our comprehensive guide. Covering the roles, responsibilities and benefits of contractors.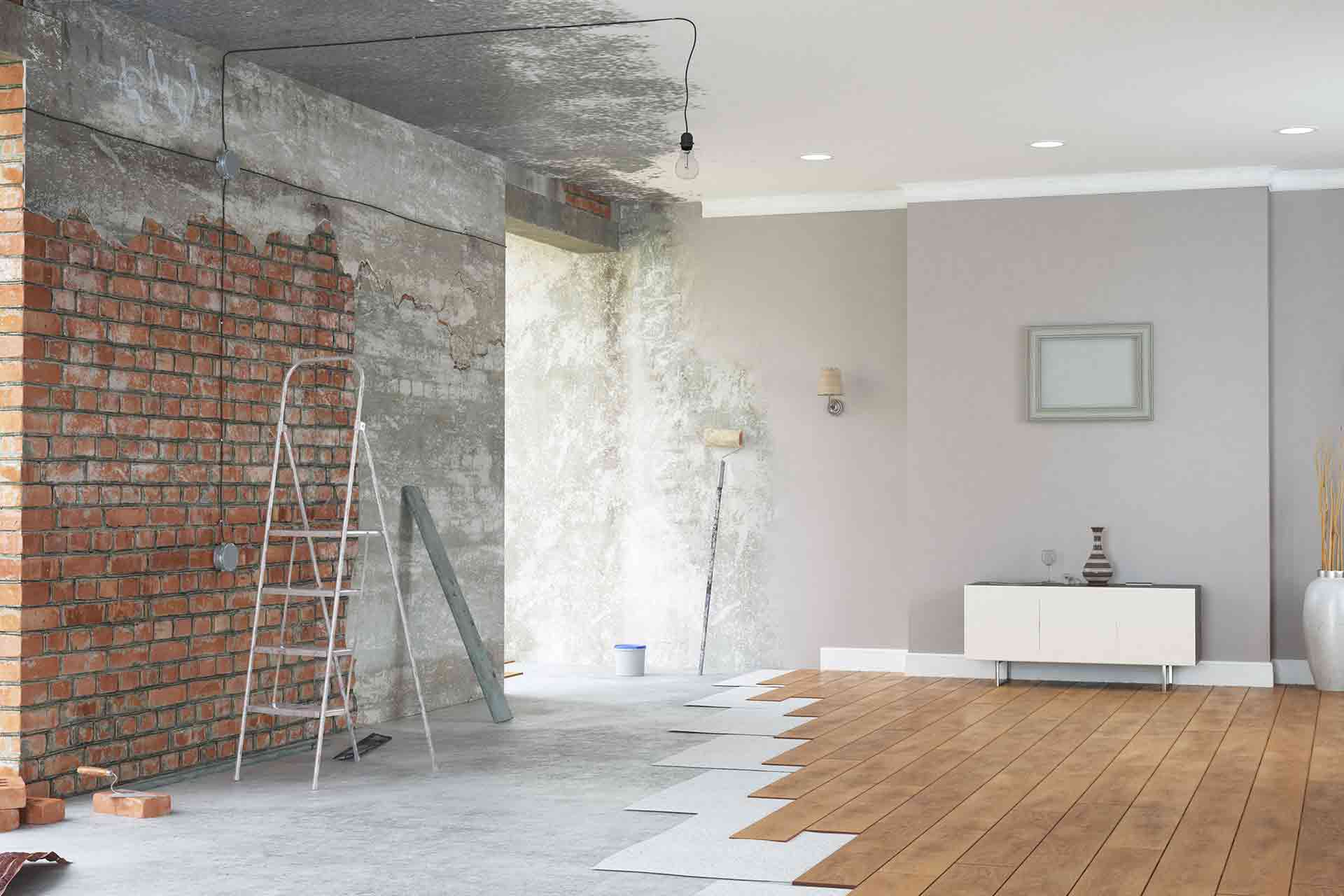 Deciding it's time to remodel your home can be a tough decision. While the thought of settling into your dream home is extremely enticing, the remodelling process can be fraught with issues, expenses and stressors. That's why hiring home remodelling contractors is such a fantastic choice.
Using a house remodelling contractor means you can sit back and relax, safe in the knowledge that your project is coming to life around you with little work on your part. So, if your home is in need of some drastic changes and you don't want the stress of managing things yourself, read on for our handy guide to home remodelling contractors.
What are home remodelling contractors?
Remodelling your home can turn an outdated property into a stunning living space where you're proud to welcome visitors. House remodelling contractors work closely with you to keep your remodel running smoothly.
They act as intermediaries between you and the different tradespeople who are working on your property remodel. Home remodelling contractors even tackle any issues or problems that crop up during your renovations.
In fact, there's a range of different remodelling contractors who all deal with specific types of remodelling project. Some are experts in large remodels while others specialise in smaller, less complex remodels. There are also remodelling contractors who can deal with your entire project from drawings to design and even the construction process.
In addition, if your home is damaged, there are home remodelling contractors who deal with restoration renovations. These professionals specialise in broken homes (e.g. through fire or flooding) so can assist with your restoration project from start to finish.
It's essential you hire a home remodelling contractor who fits perfectly with your requirements for the best results.
See the tradespeople we've checked and recommend for your job
Finding the best house remodelling contractors
As we mentioned above, choosing the right contractor for home remodelling is crucial for the success of your project. It can be tempting to just hire the cheapest professional, but as with most things in life, the more you invest, the greater the rewards.
Having said this, it can be tricky finding the right house remodelling contractor, so consider the following:
Check their level of experience. The more they have, the better they will be at dealing with any issues.
Be clear about the results you're looking to achieve. In order to check a house remodelling contractor is suited to your job, they'll need to know your plans and expectations.
Check their reviews and customer testimonials.
Get a range of quotes before choosing your house remodelling contractor.
Make sure to get any important information in writing to avoid later disagreements.
If your project is particularly complicated, it's a good idea to go with a remodelling contractor with a lot of experience and skill at dealing with larger jobs.
Check your home remodelling contractor has the right licenses and insurance.
Consider using the tradespeople recommended by your contractor. They'll likely have spent years working together building a relationship based on trust. This way you know you're hiring the best people for the job.
What do home building contractors do?
Different from general contractors, home building contractors play an important role during a home remodel. They cover a wide range of different jobs and are extremely helpful during any type of home improvement.
Wondering 'what do home building contractors do'? Below is a summary of their roles:
Hire different tradespeople to work on your project.
Deal with the different legalities like planning permission and getting any necessary permits.
Manage the materials you'll need for your remodel.
Supervise construction.
Mange the different workers, including payroll and scheduling.
Keep your job running smoothly and tackle any issues.
Other types of remodelling contractors
Kitchen remodelling contractors
Remodelling a kitchen can be a long and difficult process. You'll also need the help of a plumber, an electrician and a gas engineer to name a few. With multiple tradespeople working on your kitchen, things can get quite confusing.
That's why hiring a kitchen remodelling contractor can help. They'll manage the order of works and oversee the different workers.
Basement remodelling contractors
If you're lucky enough to have a basement in your home, you're sitting on a space full of potential. Thankfully, hiring a basement remodelling contractor can help to renovate your neglected room, transforming it in record time. With a basement remodelling contractor, you can be sure your project is properly managed and complies with any relevant legalities.
Garage remodelling contractors
If your garage is currently a glorified storage space, you would be amazed at the difference remodelling can make. You could have your own home gym or even a home office.
If you're planning a large change, a garage remodelling contractor can take charge of the job. They'll deal with hiring, paying and organising any workers, saving you time and energy.
See the tradespeople we've checked and recommend for your job
Where do I go from here?
Hopefully, you've seen just how handy using a remodelling contractor can be, especially for large scale renovations. Managing your project on your own can lead to issues with scheduling, finances and other conflicts. While it's possible to supervise the remodel yourself, the risks outweigh the cost of hiring a home remodelling contractor.
So, to save yourself a lot of headaches, consider the time and energy you'll save by using a professional.
Ready to speak to a contractor? Rather than using an online search engine to find a professional, why not use our free search feature. Just use your postcode to locate a variety of local home remodelling contractors, with customer reviews and testimonials to help you make a decision.
How much do kitchen, basement, bathroom and garage remodels cost?
If you're planning to remodel your kitchen, basement, bathroom or garage, we have a range of price guides to help you through the process. Bursting with handy information, these guides also have a range of costs, considerations and tips.
To learn more, please use the following links: