How does Hive work?
Central heating has been keeping our homes warm for many years. However, some central heating systems are very ineffective at keeping homes at a steady temperature. Enter Hive, a smart thermostat that gives you greater control of your environment.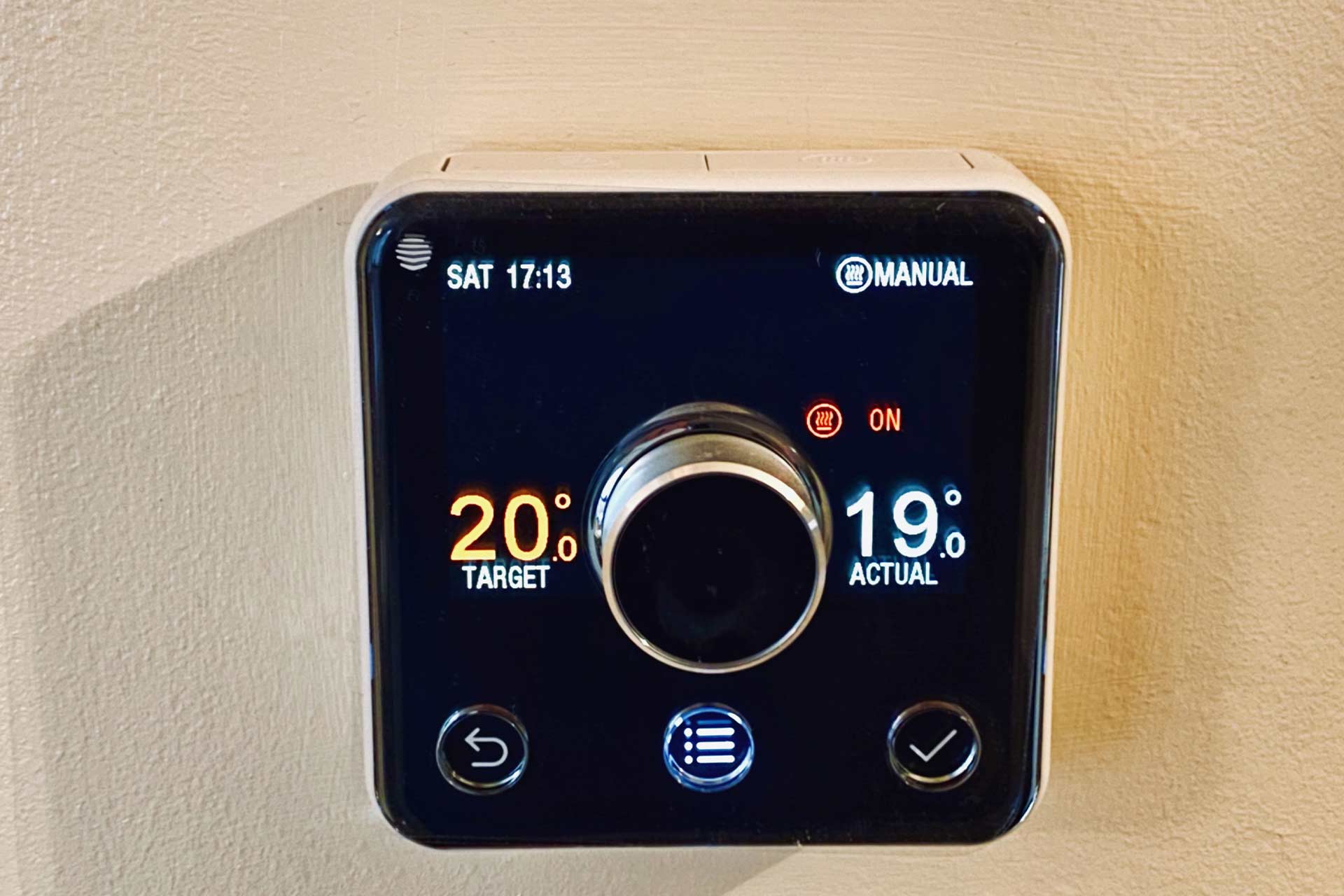 But how does Hive heating work? We'll take a look at the functions of Hive smart thermostats, from how to fit a Hive thermostat, to usage tips and even guidance on Hive multizone.
How does Hive work?
Hive works by detecting the temperature of your living space and relaying instructions to your boiler to heat up water. This is then distributed through your central heating system to warm your radiators and increase the temperature of your room accordingly.
Hive also allows you to control your central heating using any device. For example, if you're out for a walk and feeling exceptionally cold, you can use your mobile phone to raise the temperature in your home for your return.
How is a Hive system connected?
Smart Hive heating works using three pieces of equipment:
A thermostat
A hub
A receiver.
The thermostat is your temperature control located wherever you want in the house. The thermostat communicates with the boiler receiver using Zigbee.
The Hive receiver is wired into the boiler and acts as the interface between the boiler (i.e. when to heat or not), the thermostat and Hive hub.
The Hive hub allows you to remotely control your home heating system via an app. The Hive hub 'translates' the Zigbee to wi-fi. Your Hive hub needs to be connected to broadband.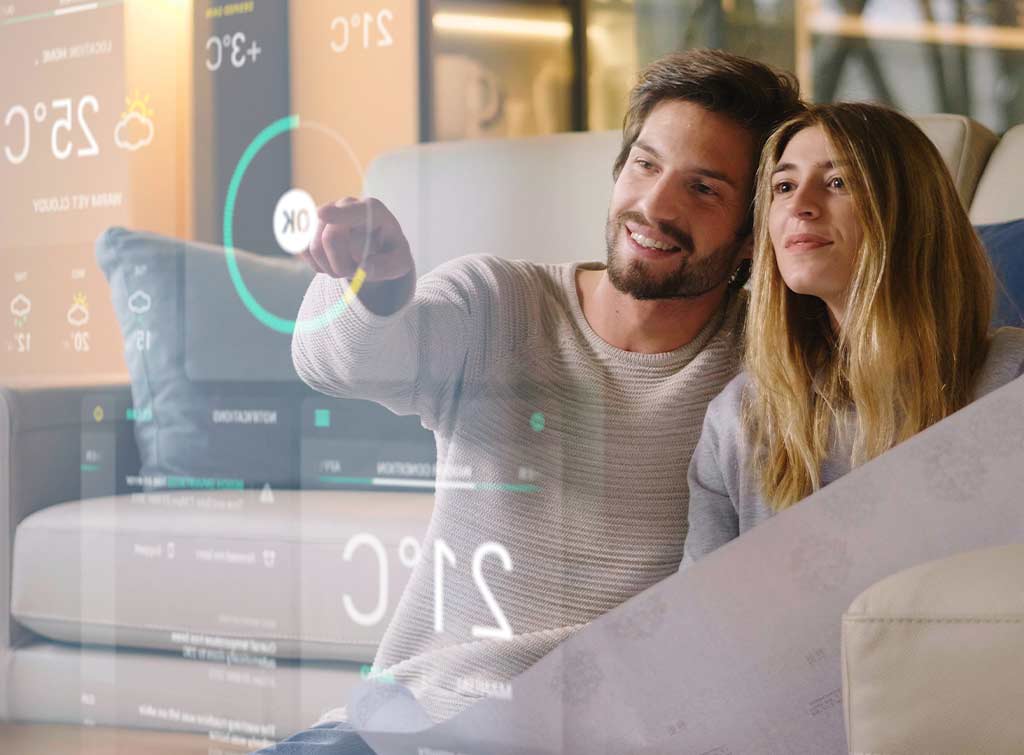 How does a Hive thermostat work?
It's your thermostat's job to sense your home's temperature and relay a signal to your boiler to heat up your living space as needed.
As a smart thermostat, Hive works a little differently and, if you pardon the pun, smarter. Your Hive system can be programmed with different heating schedules, can be controlled via wi-fi and is very user-friendly. Some models can even detect your presence and adjust your heating accordingly.
See the tradespeople we've checked and recommend for your job
How does Hive multizone work?
Many homes have more than one resident, and it isn't surprising we all have different temperature preferences. As such, it can be incredibly useful to control the heating in different rooms and spaces in your home separately. That's where Hive multizone comes in.
So, how does Hive multizone work? You'll need to purchase a Hive thermostat for each room or zone in your home that you want to control individually. It's also worth buying different thermostatic radiator valves to allow each radiator to reach a different temperature. Once these are installed, they can be programmed to your heating preferences for each zone throughout your property.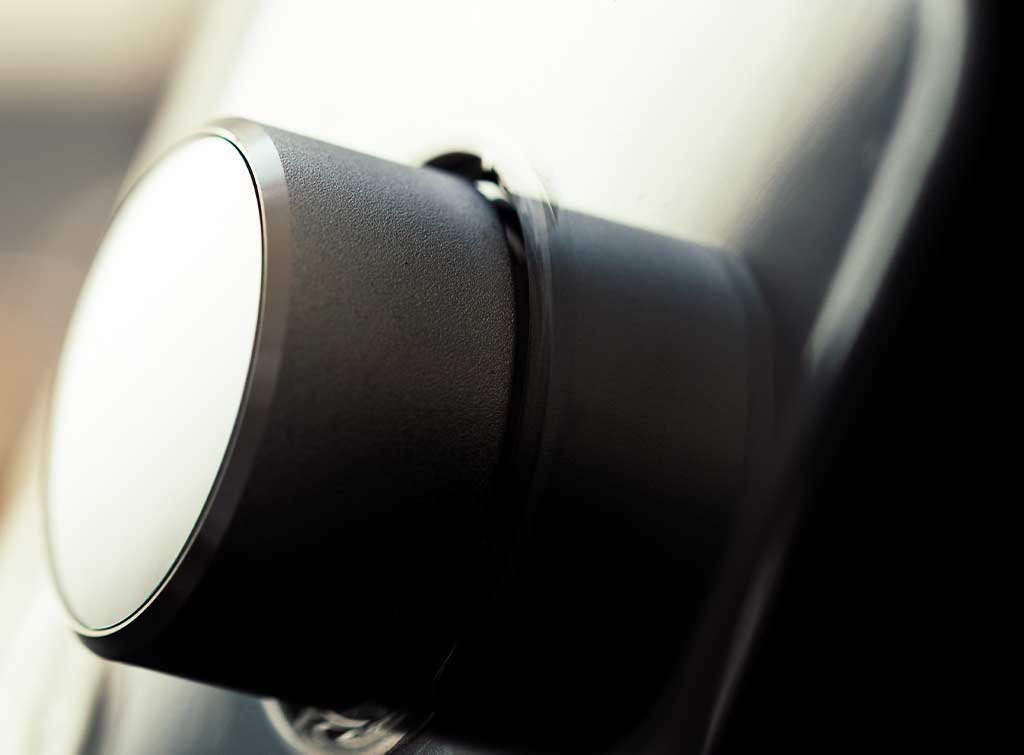 How to connect a Hive thermostat
Adding a new Hive thermostat to your current setup is relatively simple; you just need to pair the device to your Hive hub. Instructions for how to connect a Hive thermostat should be included in the box, explaining how to put it into pairing mode and connect to your Hive hub.
Usually, you'll need to check your hub is flashing amber, put batteries into your new thermostat and wait for it to locate your Hive hub.
How to install a Hive thermostat
After you've connected your Hive device as described above, you'll need to know how to install a Hive thermostat. To do this, you'll simply need to attach your Hive thermostat to a wall in your home. First, separate it from the backplate, then use the fixings that came with the device to attach this plate to your wall. You can then set your new thermostat in place.
How to reset a Hive thermostat
As with all types of technology, sometimes your thermostat may lose its connection to the hub. In this case, it's handy to know how to reset a Hive thermostat. Follow the steps below to remedy your issue:
Remove the thermostat from its backplate.
Take the batteries out and put them back in again.
Reattach the thermostat to its backplate.
It should then reconnect with your heating system.
Please note, if this doesn't fix the problem, you may need to do a manual reset. For further guidance, please visit this Hive community troubleshooting page.
What happens when you get a 'no signal' message?
A 'no signal' message on your hive thermostat is usually caused by a loss of signal between your thermostat and the receiver located near the boiler. This is generally caused by:
Lack of power at the thermostat, i.e. you need to replace batteries
Poor home internet connection
Lack of power at the boiler
Poor hive connectivity within the home*
*To solve problem 4, Hive offer a plug-in signal Booster which can help your Hive devices talk to each other (via Zigbee) and extend the range of your Hive system. Connectivity issues can occur in very large houses, houses with very thick walls and in areas where other devices are causing wireless interference. In some cases, moving your hub or device may solve a connectivity issue, but adding a signal booster can also help.

Interested in introducing Hive to your home?
With a range of brilliant benefits, Hive is the perfect addition to your home, allowing you to personalise the temperature of your living space to your exact tastes. While it's possible to install Hive yourself, we'd recommend hiring a professional for the best results. Plus, when hiring an expert, you can be confident the job will be done efficiently and to a high standard.
To save you time and energy, our handy search feature allows you to rapidly scan our database of vetted members, finding your perfect match in no time at all.
How much does hive cost to be installed by a professional?
You may be curious as to how much Hive installation costs, after all, you are already paying for the thermostat itself. Thankfully, installation is not too time-consuming and, therefore, quite affordable.
The average cost for the thermostat itself and its installation is £225, a small price to pay for a cosy, relaxing living space. For more information and prices, check out our Hive installation cost guide.