Last updated on November 29th, 2022
How much does it cost to install Hive?
Want to install a Hive smart thermostat? Find out the different installation options and the average UK cost of professional installation.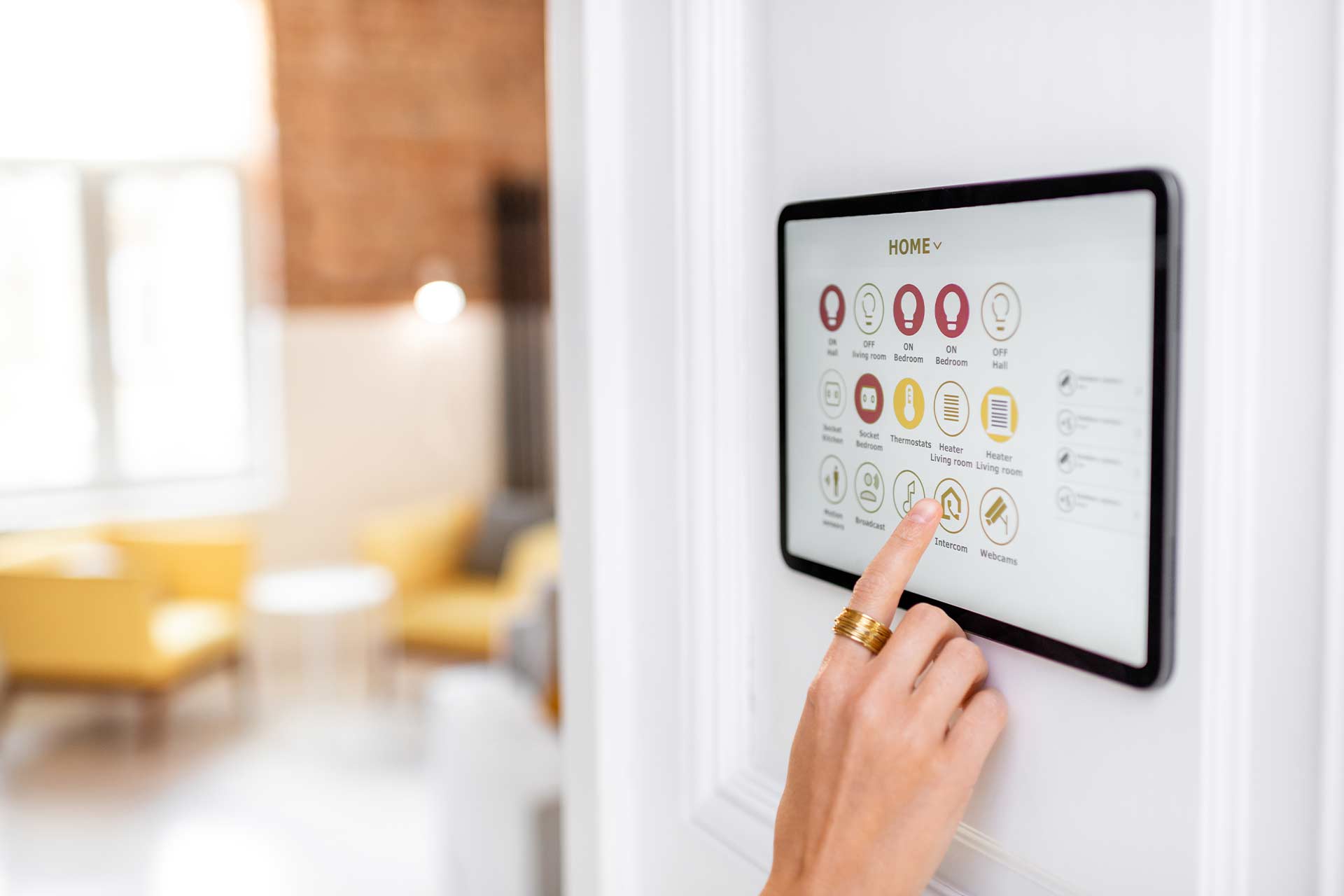 Fast Facts
The average Hive installation cost is around £238
Potential savings on energy of £129 a year
Hive will work with most boilers requiring only a smart thermostat
Smart thermostats, like Hive, Nest and Tado, have revolutionised the way we as homeowners manage our heating. They even save us money, so they're a smart investment!
We've put together this Hive installation cost guide to show you average UK prices for installing a smart thermometer in your home.
Whether you want to upgrade your existing thermostat to a Hive unit, you're looking to cut your energy bills, or you want more control of your heating when you're out of the house, a smart thermostat is a great solution.
| Item | Range | Average cost |
| --- | --- | --- |
| Smart thermostat installation (materials and labour) | £175-£300 | £238 |
| Hive Active Heating unit (with Hive Hub) | £160-£180 | £170 |
| Hive Active Heating unit only | £90-£120 | £105 |
| Labour (1-2 hours) | £30 - £60 | £45 |
How much does Hive installation cost?
The main cost of Hive installation is the unit itself. The smart thermostat installation is very quick and easy, so labour costs will be low.
The average Hive installation cost is around £238, for materials and labour.
What is smart heating?
Smart heating is the general term that refers to a heating system that you can control remotely, usually using a mobile app. By using a smart thermostat connected to the Internet you have access to your home's heating system from your smartphone.
With smart heating, you can control your heating system while you're out and about, or from the comfort of your sofa. Thanks to smart technology you can also see trends in your heating behaviour, and see how much you're spending on energy as you go.
Smart thermostats vs smart meters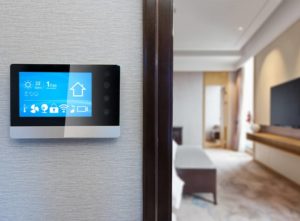 It's important to know the difference between a smart thermostat and a smart meter. Both come in very handy at home but they work quite differently from one another.
A smart meter shows you information about your energy usage. By using a display unit in your home, it will show you how much energy you're using throughout the month and how much it costs.
On the other hand, a smart thermostat allows you to control your home's heating system.
Hive heating installation costs
A basic Hive heating unit alone costs about £105. However, if it's your first Hive unit in your home you'll need to also buy the Hive Hub unit – this allows you to connect the Hive units to your smartphone.
A Hive thermostat with Hive Hub will cost around £170
Benefits of a smart thermostat installation
Opting for Hive installation in your home comes with a number of benefits:
Control your heating system from your smartphone
Keep track of your energy usage
Enjoy much more flexibility for your heating patterns
Save money by only heating your home when you need/want to
Receive reminders to your phone when you've left the heating on
Connect your heating to other smart devices in your home (such as motion sensors to keep heating on while you're at home)
See the tradespeople we've checked and recommend for your job
Hive heating cost calculator
As outlined above you will need a Hive heating unit as well as a Hive hub, both together should cost around £170.
On top of the Hive devices, if you choose to have them installed by a professional you will need to pay for the labour. Typical costs for installation are between £175-£300.
The costs in London and the South East of England are higher than elsewhere.
If you have an older boiler, a boiler that is hard to access, or has more complex wiring then you will likely pay a higher price for installation as it will take longer. You can expect this additional cost to be between £30 - £60 per hour.
Getting a Hive installation quote
If you're keen to start making energy savings by installing Hive heating then start by getting a quote.
We always recommend getting at least three comparative quotes when doing your research and we've made this easy to do with our request a quote service. Simply add the details of the job and we'll send this information to three recommended local tradespeople and ask them to provide you with a quote.
Alternatively, you can use our local search facility by entering your postcode and reading reviews of the recommended tradespeople in your area to make your shortlist.
Use our checklist below to make sure you're ready to chat to your chosen tradespeople and let them know your requirements as well as any questions you want to ask.
See the tradespeople we've checked and recommend for your job
Useful Hive installation checklist
Research specific smart thermostat models to check they have the features you want.
Check which models are most compatible with your phone or other smart home devices.
Speak to local smart heating experts for professional advice and accurate prices.
If hiring a professional, check they're fully trained and have experience of installing smart thermostats.
Always shop around for fair and competitive prices.
FAQs
Can I install Hive myself?
Yes you can. But for complete peace of mind that it's installed correctly, you should hire a fully trained engineer to install it for you.
They will be able to talk you through all the features of your Hive unit, so you can make the most of your smart heating system.
Do I need a plumber or electrician to install Hive?
In most cases, a plumber or boiler engineer would be the best person to install Hive in your home. They'll need to make sure your Hive unit is connected correctly.
Hive installation is a pretty quick job and can usually be completed within an hour for a standard boiler setup.
If you have an old boiler or complicated heating system in your home, we recommend speaking to local plumbers or boiler specialists for their professional advice. Similarly, if you're looking to upgrade or change your boiler then Hive can often be installed at the same time.
That might save you some labour time and therefore lower the cost, given they'll already be charging to install a new boiler and adding a Hive unit should be relatively quick and easy for them to do.
Will Hive work with my existing boiler?
Hive should work with most boilers and radiators, meaning the only thing you need to change is the thermostat. Once that's done, you're ready to go.
There are however a few boilers that are not compatible including solid fuel boilers (biomass and coal) and some models in the Worcester Intelligent Appliance and Worcester combi boiler ranges.
Is there a monthly cost for Hive?
The Hive monthly cost is an ongoing subscription called Hive Live and costs £2.99 a month that offers Hive customers an ongoing warranty on all their Hive products. There is also a Hive Heating Plus option costing £3.99 a month and offering additional benefits.
Will Hive save me money?
Yes. By using smart technology to detect when your home needs heating, or when it's been accidentally left on, you're much more in control of your energy bills.
Reminders and smart algorithms are designed to help you heat your home better whilst reducing your energy bills – sometimes by up to £129 a year.
Can I use Hive to control heating in different parts of the house?
Absolutely. With Hive Multizone you can create up to three different heating zones in your home, each one with its own thermostats – though this system will cost more than the basic Hive heating unit. This is particularly useful across multiple floors, or when you only want certain areas of your home heated.
Can I take Hive with me if I move house?
If you move house, you have to leave the hive thermostat and receiver as they are deemed part of the property's heating system. You can take the hive hub to your new home though.
See the tradespeople we've checked and recommend for your job