How many Nest thermostats do I need?
If you want to know whether you need multiple Nest thermostats, or how many you can have in one house, we've got all the details you need. Find out more.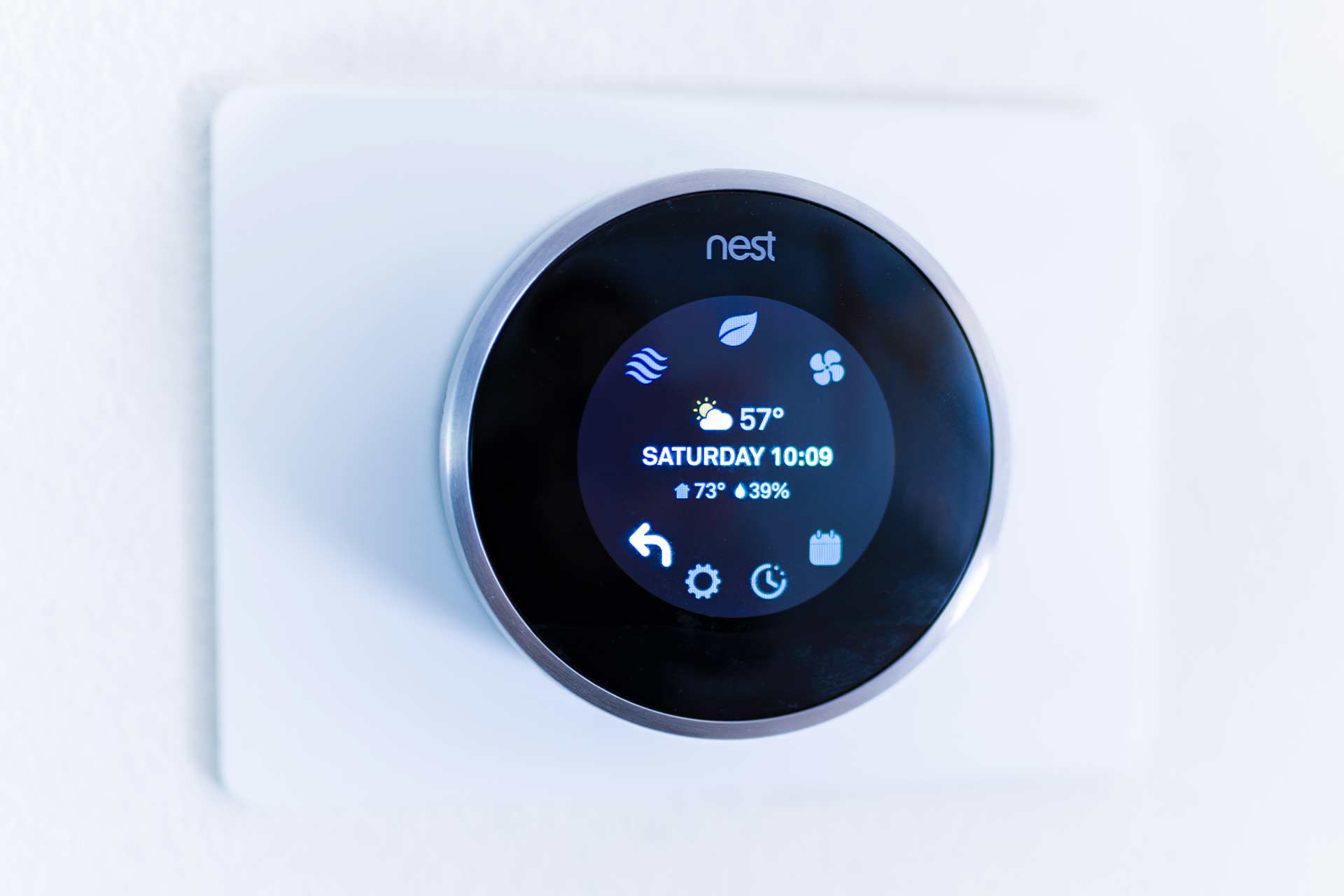 The Nest thermostat is one of the most highly reviewed smart thermostats on the market. Advanced adaptive learning, means it can help reduce your energy bills, so if you're looking for a way to make your home more energy efficient, it's a fantastic option. But how many Nest thermostats do you need? Especially if you have multiple thermostats already?
In this blog, we will cover all you need to know about how many Nest thermostats you need, using insights from Google who are the creators of Nest.
How many Nest thermostats do I need?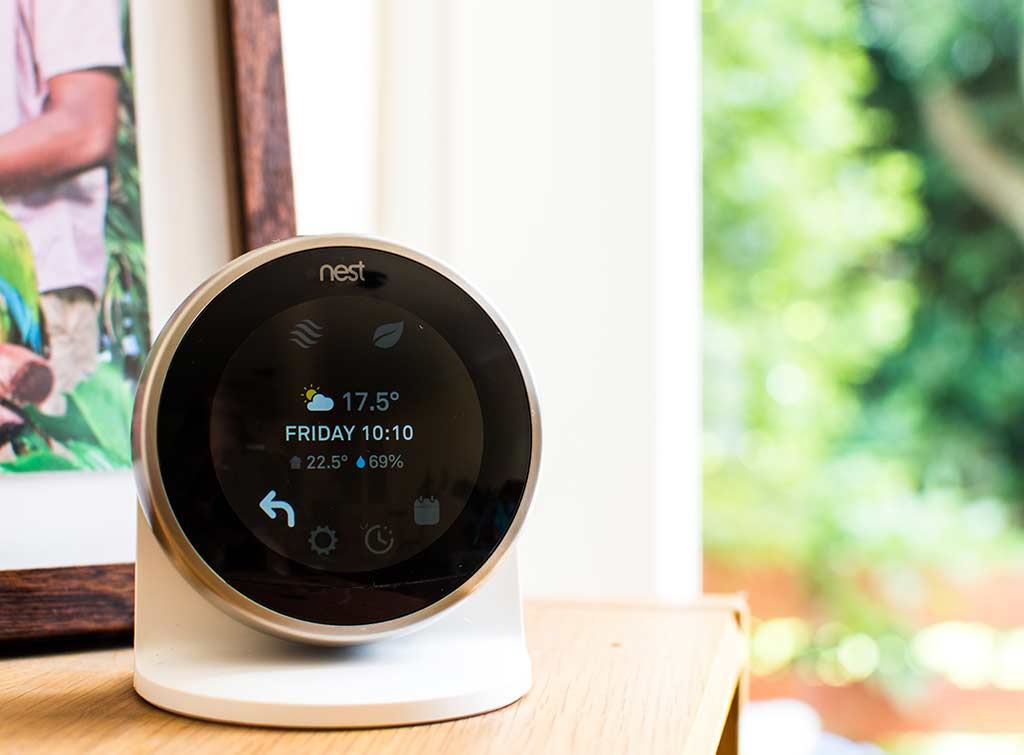 For most homeowners, a single Nest thermostat will be sufficient and will allow you to control your entire home either via the thermostat or the app. However, if you already have more than one thermostat, or want greater control, then it's worth considering how many Nest thermostats you need.
Typical reasons you may need additional Nest thermostats include:
You already have multiple thermostats in the property so want to replace them like for like.
You want to set different temperatures for different floors of your home.
You want to set the temperate for each room individually. This is useful if you want to change the temperature depending on whether part of the house is North or South facing.
You have a very large home and want more control over the temperature in each location.
You want to further improve energy efficiency (see our 'How do multiple Nest thermostats work together' section for how this works).
How many Nest thermostats can I have?
If you've decided to have multiple devices, then the next big question to answer is how many Nest thermostats you can have in one house. The Nest app allows for up to 20 devices to be connected per home in total.
In addition, you have a maximum of six temperature sensors per app, with 18 as the total maximum per home. More details on these limits can be found in this Google guide.
Whilst these limits may seem very high, they won't suffice for commercial use (such as hotels and large offices), for flats or very large houses. In these cases, we recommend speaking with a Smart thermostat expert, such as by filling in the form on this page, who can find the right solution for you.
See the tradespeople we've checked and recommend for your job
How many zones can a Nest thermostat control?
Larger homes often have zones that have been plumbed in so that parts of the house can be controlled by different thermostats. In terms of how many zones a Nest thermostat can control, well it can take over control of up to 20 of these zones, but it can't work directly with the current thermostats.
If you already have different zones in your home controlled by different thermostats then you should replace these with Nest thermostats. So if you have two zones controlled by two thermostats, you should replace these with two Nest thermostats.
Whilst you could theoretically keep some of the zones with their current thermostats, or other smart thermostats, you won't get the benefits of having an all-in-one system unless they all operate with Nest. As you're already going to the trouble of replacing one system, you can save money in the long run by getting the others replaced at the same time.
How many Nest thermostats can I have on one account?
Once you decide you need multiple smart thermostats, you want it to be as easy as possible to use. After all, you don't want to be switching between multiple accounts just to control different zones.
The good news is that multiple Nest thermostats can be used on a single app. This means you won't need to worry about separate apps, using third party apps, or even having extra phones in order to have complete control of your home.
How do multiple Nest thermostats work together?
Unlike standard thermostats, if you have multiple Nest thermostats in the same home then they can work together to ensure the optimal temperature and maximum energy efficiency.
If your entire home is heated by a single thermostat, then Nest will learn your routine based on the entire home and will work accordingly. But, if you have multiple zones and Nest units then it can learn specific timings depending on your routine.
So, if you usually go downstairs at 8am, then spend all day there and only go upstairs to get ready for bed, it will learn to keep upstairs a comfortable temperature in the evening hours and downstairs a comfortable temperature during the day. This will prove much more efficient than heating the entire home to a specific temperature all day.
This is only possible if you have multiple Nest thermostats, and your home is plumbed in a way that separates these zones. For those who have this type of home setup, then you can really reap some fantastic cost savings.
How much do Nest thermostats cost?
In our article on the cost of smart thermostats we searched the market to compare some of the best options available. Whilst individual Nest thermostats cost £175 – £300 (depending on whether the installation is included), some other smart thermostats are as low as £130. The full article is packed full of advice to help you find the right option for your home.
Can I hire someone to install my Nest thermostat?
Absolutely. A wide range of electricians can help install your Nest thermostat, ensuring that it's installed safely and correctly.
In our Nest installation cost guide we found that installation costs range from £60 – £200. You can expect this cost to rise if you have multiple Nest units that need installing and multiple zones that need controlling. It's worth working out how many nest thermostats are needed in your house first, so you can get an accurate cost.
To find a local professional who specialises in smart thermostat installation you can use our free search feature. We'll show you trusted professionals and make contacting them incredibly easy.