Last updated on October 4th, 2022
Nest installation cost
Smart homes are a very real part of daily life for thousands of homeowners across the UK – with heating, lighting, entertainment and more being controlled by smart controls and phone apps.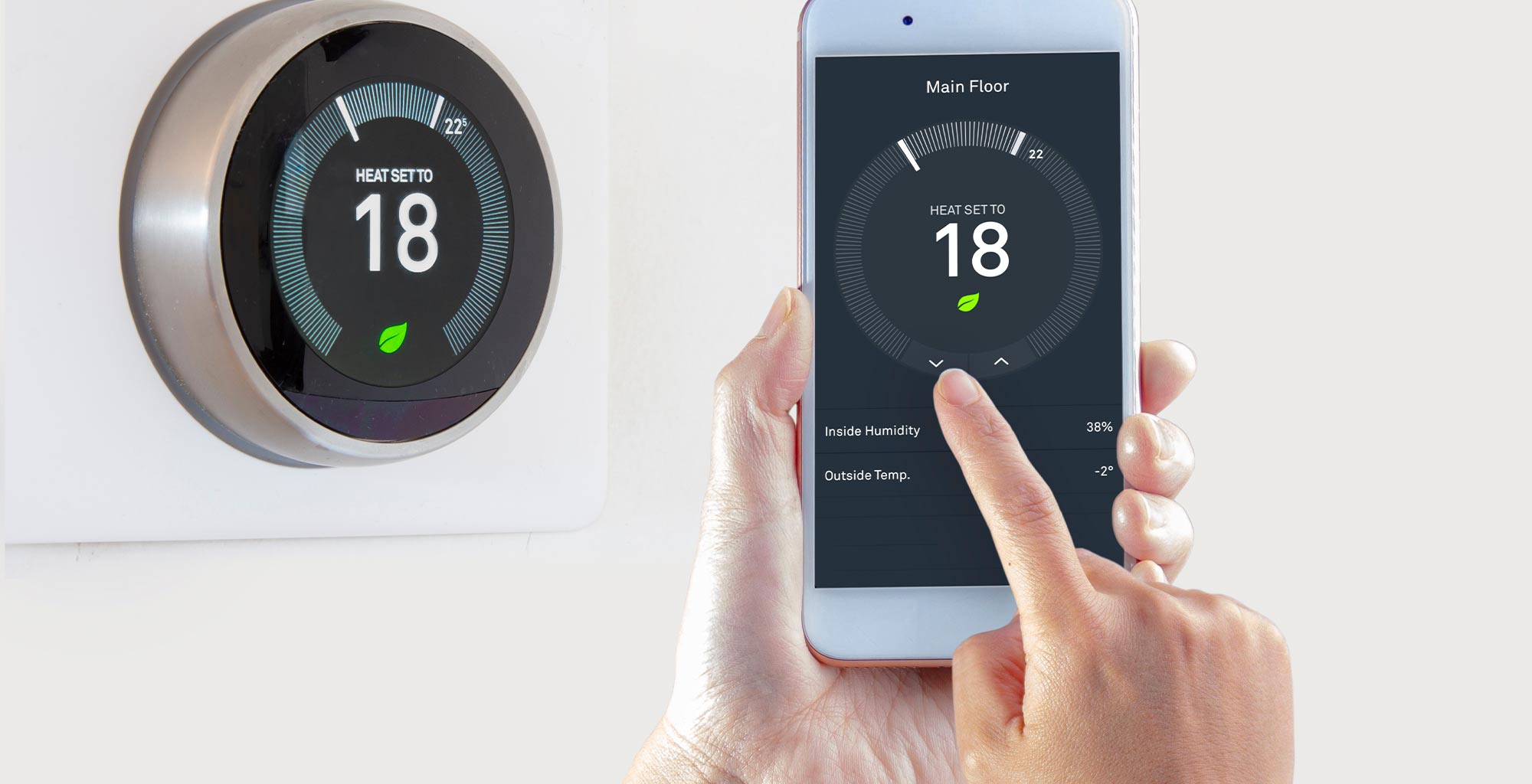 In this guide we're focusing on smart thermostats and in particular the average Nest installation cost.
If you're looking for more information on other smart thermostats, you can check out our guides to Hive installation costs and Tado installation costs.
How much does Nest thermostat installation cost?
| Item | Range - Low | Range - High | Average cost |
| --- | --- | --- | --- |
| Nest Thermostat E | - | - | £199 |
| Nest Learning Thermostat | - | - | £219 |
| Nest installation labour cost | £60 | £200 | £100 |
| Electrician hourly rate | - | - | £45 |
The Nest thermostat E, powered by Google, will cost around £199. If you're a tech fan and want to make a statement with your smart thermostat then you'll want the Nest Learning Thermostat, which costs around £219.
The functionality is very similar between the two and, though the names might suggest otherwise, both models have learning features to optimise your home heating. The main real difference is the design.
The Nest Thermostat E is designed to blend in with its subtle white design, whereas the Nest Learning Thermostat is made to stand out in one of four colour options (white, copper, black, and stainless steel).
Nest thermostat installation labour costs
You can expect to pay somewhere in the region of £60 - £200 for Nest installation labour costs – depending on the complexity of the job and any additional work they may need to do to complete the work.
To find out more about other prices of installing a smart home, check out our guide to the cost of home automation.
Factors affecting Nest thermostat installation cost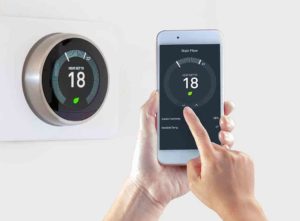 There are a number of factors that can affect the cost of your Nest thermostat installation in the UK. The main ones to consider include:
Nest model – If you're paying for supply and installation of your Nest smart thermostat then the model you choose will obviously impact the total price you pay for the job.
Existing heating system – The type of heating system you have can dictate how complex the Nest installation job is, particularly if you have an old system or a boiler in a limited with limited accessibility.
Additional wiring needed – If you're planning on positioning your Nest somewhere that doesn't have electrical wiring then you'll need to factor in a small cost for additional wiring to be installed.
Where you live – As with all home improvements, hiring tradespeople is cheaper in some areas than others. For example, if you live in London and the southeast then you can expect to pay higher prices.
Nest installation hourly rate
The average hourly rate for an electrician to install a Nest thermostat in the UK is around £45 per hour.
Thankfully the installation process for a Nest thermostat is pretty quick and can usually be completed within the hour – though that may vary depending on the needs of your installation. You may also need to factor in a callout fee if the electrician charges one, so make sure you ask for a breakdown of costs before deciding who to hire.
See the tradespeople we've checked and recommend for your job