Is it illegal to convert a loft without building regulations?
Ever wondered if it's illegal to convert a loft without building regulations? Discover our handy guide with advice on timescales, penalties, insurance and more.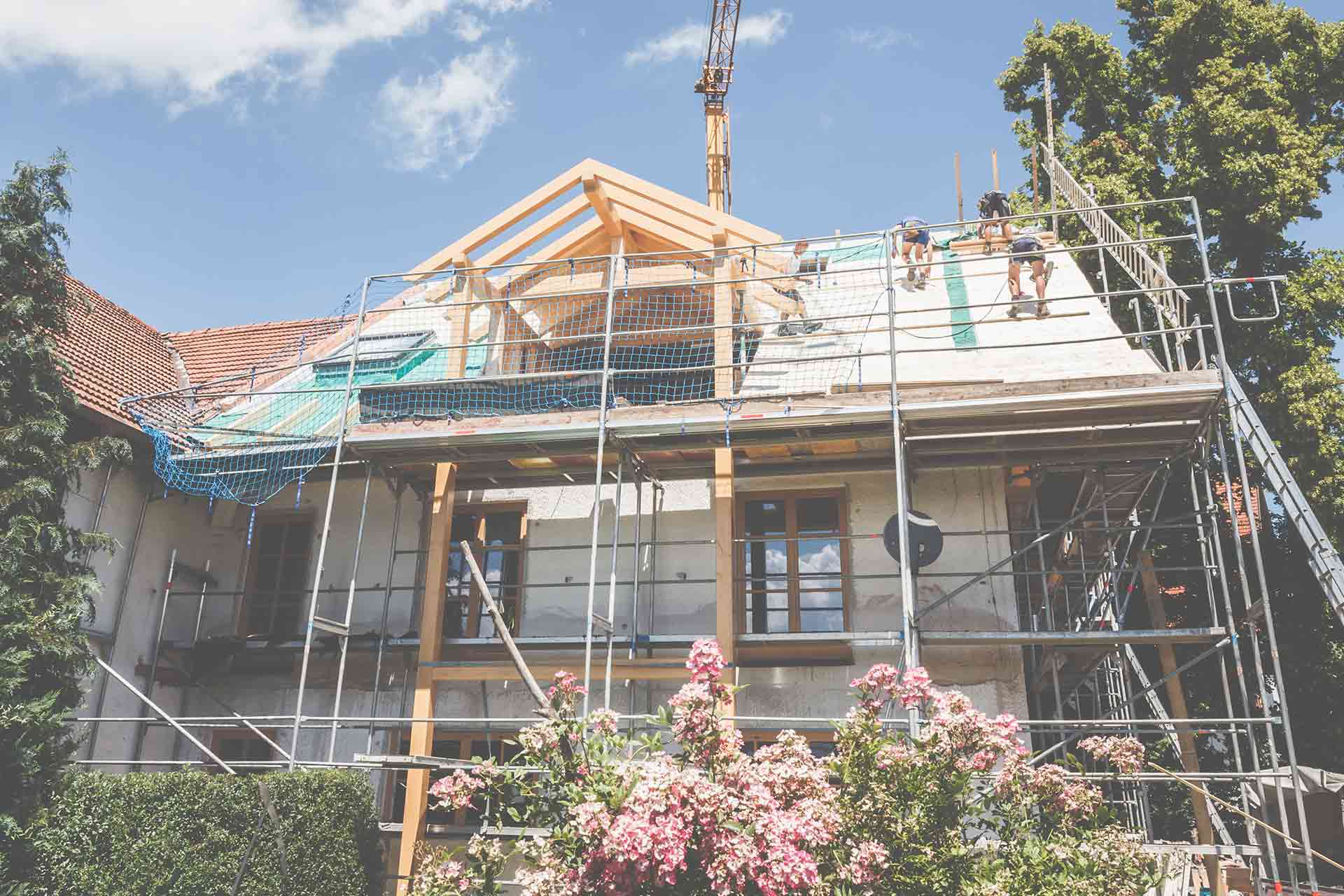 Converting a loft into a habitable room is an excellent way of adding extra living space and increasing the value of the property itself. However, before taking on this rewarding project, you should always check the legalities involved. These may include building regulations and planning permission. So, is it illegal to covert a loft without building regulations?
We'll be answering that question and diving deeper into this topic for anyone planning a loft conversion. In addition, we'll also be covering penalties for not following building regulations, the impact of indemnity insurance and buying a house with an illegal loft conversion.
Is it illegal to convert a loft without building regulations?
Building regulations are in place for a reason. They're designed to keep you and your family safe while preventing damage to your home. As such, if you do build a loft conversion without building regulations, your local authority can take action.
Remember, building regulations cover essential criteria including the presence of a safe fire escape, the roof being stable and the floor being safe to walk on. Ask yourself whether you'd want to use a loft that has an unsafe floor and roof plus no secure fire escape.
What is an illegal loft conversion?
A loft conversion is considered illegal if it was built without building regulations or planning permission. This may mean the conversion isn't safe for use or fit for habitation and unless it's rectified, the loft will be a potential risk to anyone living in the house.
Buying a house with a loft conversion without building regulations
Finding your perfect home can take time and a lot of energy, so it can be frustrating to find out your ideal house has an unauthorised loft conversion. Purchasing a house with an illegal loft conversion can also be very risky, especially if your mortgage lender finds out this is the case. This could then affect your mortgage offer as well as any home insurance policy you take out.
In fact, while it's inadvisable, some people still choose to buy a house with a loft conversion without building regulations. Of course, the decision is up to you, but it's important to never put your family at risk in your home if it can be avoided.
See the tradespeople we've checked and recommend for your job
What is illegal loft conversion insurance?
Often, when people choose to add a loft conversion without building regulations, they're doing this to cut corners or save money. That's where insurance policies come into play, as they can protect the homeowner against legal action from a local authority if purchased before the conversion and with no ill intent.
Unsure what illegal loft conversion insurance is? Commonly called indemnity insurance, this type of policy may help you avoid costs associated with legal enforcement from your local authority. So, if you're wondering 'can I get indemnity insurance for a loft conversion?', the answer is often yes. Although please note that it's much safer to simply follow building regulations in the first place.
Is an old loft conversion with no building regs possible?
When you buy or are living in a home with an old loft conversion with no building regulations, you're often safe from prosecution. Generally, your local authority only has the option to take action against your illegal loft conversion for up to two years.
This means if your loft conversion was completed five years ago, you can't be prosecuted. Having said this, we can't stress enough the importance of following building regulations that are in place to prevent accidents and damages.
What happens if you build without building regs?
As we have previously covered, it's illegal to convert a loft without following building regulations. But exactly what happens if you build without building regs? In the first instance, your local authority may serve an enforcement notice that requires you to return the loft to its previous condition at your expense. Although having indemnity insurance can help to cover the costs for this.
If you refuse to comply with the enforcement notice, you (or the person who completed the conversion) can be prosecuted in the Magistrates Court and receive a limitless fine. In addition, if you still don't return the loft to how it was before the conversion, your local authority may do the work themselves and send you a large bill for their effort.
What about building a loft conversion without planning permission?
It's no secret that planning permission is required for certain DIY or renovation projects but often homeowners choose to begin without this permission in place. As with building regulations, if you do decide to build without planning permission this can lead to action from your local authority.
Already completed the work without planning permission? Now's a great time to apply for retrospective planning permission. While this also requires you to go through an approval process, you'll be protecting yourself from future prosecution. If you'd like to learn more, discover our handy retrospective planning permission guide.
Need further advice?
If you're considering building a loft conversion, you'll likely need the assistance of a range of different tradespeople. From contractors to electricians, unless you plan to do the work yourself, these professionals will help to guarantee excellent results in no time at all. To save you time, our free search feature can connect you with local experts at the push of a button.
For more information on planning permission and building regulations, the Home Owners Alliance website is a fantastic resource. Here you'll find advice and support for your latest renovation project.
How much does a loft conversion cost?
When deciding whether a loft conversion is the best option for you, it can be very useful to know how much you'll need to budget. Thankfully, there are many different types of conversion to choose from with average prices ranging from £27,500 – £75,000 to suit different tastes and budgets. To learn more, check out our loft conversion cost guide.
What's more, if you're unsure whether a loft conversion is the best step for your family and home, our loft conversion planning guide is a great source of information and guidance.