Landlord rights
Do you know your landlord rights? If you're thinking of becoming a landlord for the first time, we look at the legal rights for landlords.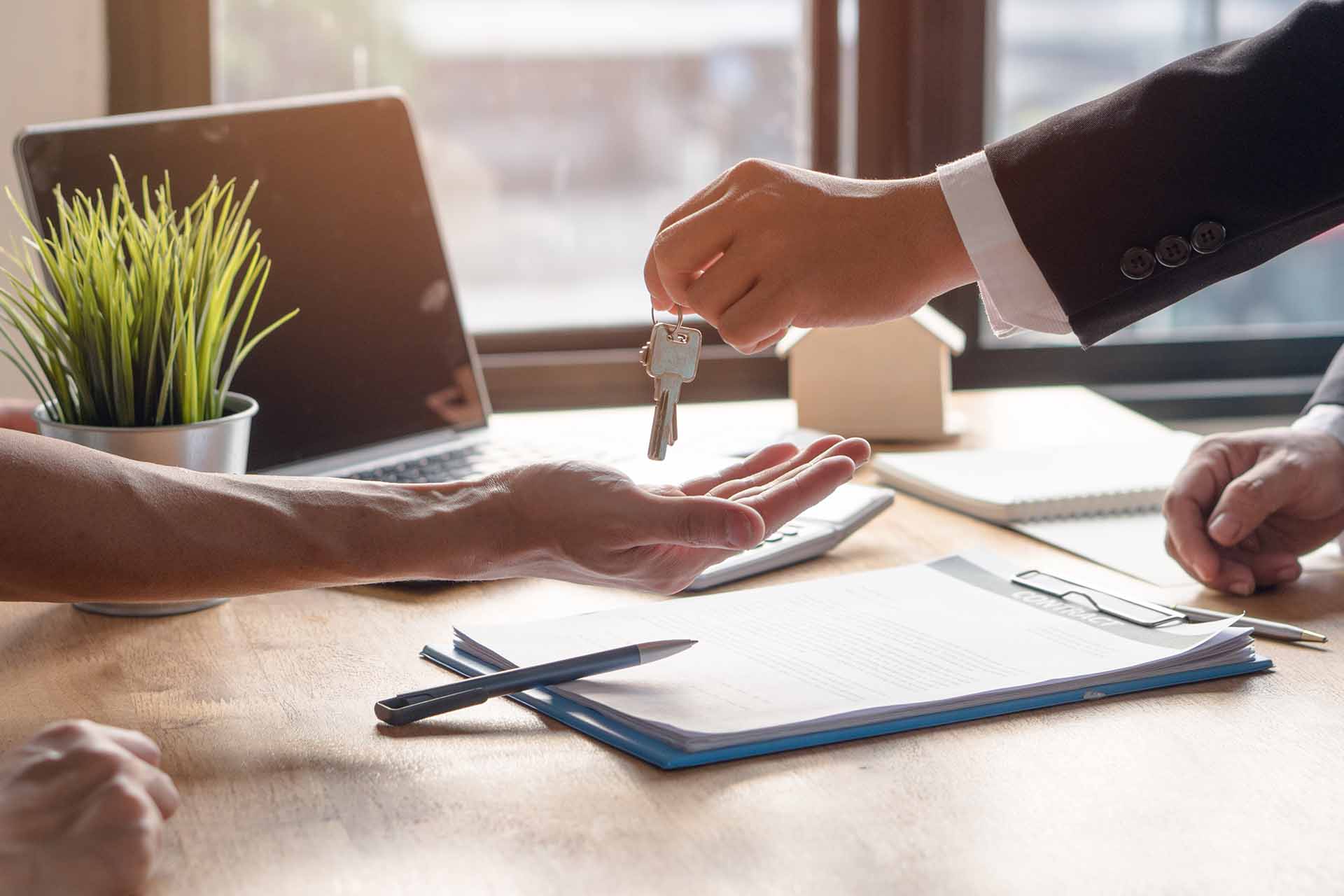 Do you know your rights as a landlord? Whether you're thinking of becoming a landlord for the first time, or if you simply need a reminder, we're taking a look at some of the legal rights of a landlord in England and Wales. This article has been reviewed and contributions made by experts at  The British Landlords Association.
Landlord eviction rights
As a landlord, hopefully, you will never have to end a tenancy through eviction, but should you need to, these are your rights as a landlord. You have two main options if you need to evict your tenants You can use either:
Section 21 – This is where you can take back possession of your property after a fixed-term tenancy agreement ends or a break clause is due. In this case, there is usually no wrongdoing on the tenants' part.
Section 8 – This is for when you need to evict a tenant for serious issues such as non-payment of rent, causing a nuisance, or damage to your property. This is typically what you think of when you think of eviction.
Landlords can use Section 21 for a variety of reasons, including their wish to move into the property themselves or to sell their property without the extra complication of having a tenant living there. Under your rights as a landlord, you can also use Section 21 if you are concerned about your tenants' ability to pay the rent or if they are in arrears with their payments to you.
As a landlord, you do need to be aware that some tenancies can only be ended for a legal reason, commonly known as 'grounds'. Landlords must prove a legal ground in court to get an eviction order. Some of the common grounds for eviction are rent arrears or nuisance or antisocial behaviour. Some grounds are classed as mandatory, which means the court must order tenants to leave if the landlord can prove the ground. Other grounds are discretionary which means the court may decide to let tenants stay even if the landlord can prove the ground.
When drawing up a tenancy agreement it is always important to get the advice of a legal professional and pay careful attention to the law, especially around the topic of what can end a tenancy agreement.
A landlords right to terminate a lease
If you find yourself in the position of needing to terminate your tenant's lease, you must give them notice in a particular way, including certain information and warnings. The information and notice you need to give will depend on the type of tenancy agreement and its terms.
Assured shorthold tenancy
As a landlord, you can take back possession of your property if you have a periodic tenancy or a fixed-term tenancy that has ended. You must give written notice to your tenants and the amount of notice you need to give them will depend on when you have served, or intend to serve the notice to quit. The notice periods are as follows:
Two months if they gave you notice before 26 March 2020
Three months if they gave you notice between 26 March 2020 and 28 August 2020
Six months if they gave you notice between 29 August 2020 and 31 May 2021
Four months if they gave you notice between 1 June 2021 and 30 September 2021
Two months if they gave you notice on or after 1 October 2021 in England and six months in Wales
In England, you must give at least two months notice.
Fixed-term tenancy
If you have a fixed-term tenancy agreement, your landlord right to terminate their lease means that you can only ask your tenants to leave on certain grounds including if the tenant is behind with rent payments, they are using the property for illegal practises, or they have damaged the property.
If you're using a Section 8 notice to terminate the lease, depending on the reason for eviction, your tenants may need to leave sooner than the two months notice period. With a fixed-term tenancy, if your tenants are behind in rent payments of up to four months (also known as 'non-serious' arrears) you must give them two months to leave the property.
Excluded tenancies or licenses
If your tenant is living as a lodger then if you intend to terminate the lease, you need to give them a notice period which is as long as their rental payment period, which is usually monthly. In the case of a tenant who is a lodger, you do not need to give them notice in writing.
Non excluded licence or tenancy
With this type of agreement, you can terminate the lease at any time with a notice to quit and give four weeks notice.
Break clauses
If you wish to end a fixed-term tenancy agreement but have a break clause, as a landlord you cannot issue a notice to quit during the fixed term unless under specific grounds. The next time you would be able to end the lease would be after the fixed term.
As you can see there are many different legal requirements when it comes to terminating a lease agreement, which is why it is so important to seek the advice of a legal professional. As a landlord, it is always important to be clear in the terms of your tenancy agreements.
See the tradespeople we've checked and recommend for your job
Landlord access rights
There may be occasions as a landlord when you will need to gain access to your rental property when your tenants are living there. Although as the landlord you own the property, you must get the tenant's consent before visiting. If a landlord or anyone acting on the landlord's behalf enters the property without prior tenant's consent, this is trespassing and will be in breach of the tenancy agreement.
Once a tenant has moved in, as a landlord you should give at least 24 hours written notice before visiting the rental property and a text message or email is sufficient. The notice should include the time and date of the visit and who will be visiting the property, and why. Your tenants have the right to 'quiet enjoyment' which is a broad and general term, that essentially means that your tenants are obliged to be given their privacy. Any clause in a tenancy agreement that permits a landlord to visit the property whenever they like, without notice or permission, would be seen by law as an unfair term and considered void if there was any dispute.
A landlord does have very specific rights which give them legitimate access to the property. Section 11 of the Landlord and Tenant Act 1985 states that a landlord has an obligation to maintain and repair:
The structure and exterior of the property (including drains, gutters and external pipes),
The installations in the property for the supply of water, gas and electricity and for sanitation, and
The installations in the property for space heating and heating water.
A landlord, or someone instructed by the landlord, like a plumber or gas engineer, will need access to the property to carry out these repairs.
In addition to access for repairs, a landlord also has a right to view the condition of a property. A landlord or someone acting as their agent, from a letting agency for example can gain access to the property at a "reasonable time of the day" but only after giving the tenant a minimum of 24 hours notice in writing. During the tenancy, as a landlord, you may wish to visit the property to conduct a mid-term inspection and again, 24 hours notice is required to be given to your tenants.
There are times when it is acceptable for a landlord to access the property without prior notice and these are emergency scenarios such as:
A fire in the property
Structural damage that requires urgent attention
Water flowing from the building
A strong smell of gas
Suspicion of a violent or criminal incident
A serious concern for welfare
In any of these cases, as a landlord, you must behave 'reasonably' and obtain photographic evidence of any issues that are evident and get signed inspections from contractors that you have employed to remedy the situation.
Landlord rights and coronavirus
Due to the Coronavirus pandemic in 2020, The Coronavirus Act 2020 was brought in. This gave tenants extra protection and in the case of ending tenancy agreements, increased the notice period to four months, except in cases such as serious rent arrears or anti-social behaviour. From 1st October 2021, the notice period has been reduced to the pre-pandemic position.
Under The Coronavirus Act 2020, rent is still legally due but if tenants are having difficulty paying their rent due to their employment situation then it advises that they should speak to their landlord at the earliest opportunity. To help assist with this unprecedented situation, the government has worked with the National Residential Landlords Association to produce a guide to managing arrears and avoiding possession claims in the context of the coronavirus pandemic.
Ending a tenancy early due to the pandemic
The coronavirus pandemic has affected everybody differently, and landlords have also felt the impact. If a tenant wishes to end the tenancy early due to the pandemic, as a landlord you can charge a fee but this fee must not be greater than the loss that you as the landlord would incur from loss of the rental income or associated costs including the use of a letting agent. The government's guidance on the Tenant Fees Act contains more information.
Landlord repairs and maintenance during the pandemic
Any repairs or maintenance work should be carried out as per the tenancy agreement but in accordance with the working safely guidance. For more information and advice see the Covid 19 renting guidance for landlords and tenants.
See the tradespeople we've checked and recommend for your job
A Landlords right to increase rent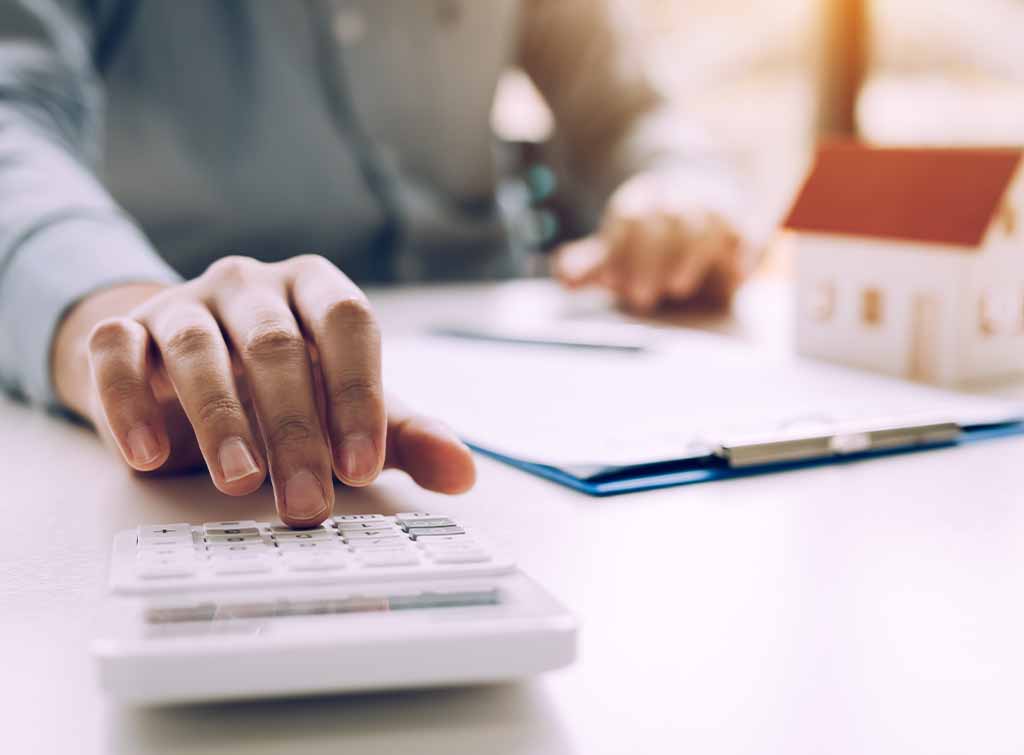 During your time as a landlord, you may need to or wish to increase the rent that your tenants pay you. The tenancy agreement you have with your tenants should include how and when the rent will be reviewed. For a periodic tenancy (rolling on a week-by-week or month-by-month basis) as a landlord, you cannot usually increase the rent more than once a year. For a fixed-term tenancy (running for a set period) you can only increase the rent if your tenants agree. If they don't, the rent can only be increased when the fixed term comes to an end.
When you do increase the rent, any rise in payment must be fair and realistic and should be in line with average local rents in the area and for the type of property.  As part of a landlords right to increase the rent you can:
Renew your tenancy agreement at the end of the fixed term, but with an increased rent
Agree to a rent increase with tenants and produce a written record of the agreement that you both sign
Use a 'Landlord's notice proposing a new rent' form Section 13 notice, which increases the rent after the fixed term has ended
As a landlord, to increase the rent you must give a minimum of one month's notice if the rent is paid weekly or monthly. If there is a yearly tenancy, then you must give six months notice to increase the rent.
For more info see the Gov.UK guidance on rent increases.
A landlords right to sell property with tenants
There may come a time that you wish to sell your rental property, so what are your landlord rights to sell a property when you have tenants? The good news is you can sell your property when you still have tenants, and there are two options. You can either sell the property with the tenancy or terminate the tenancy and complete the sale after the property is vacant.
Selling with the tenancy – With this option, you will sell your property with your tenant(s) remaining as residents, subject to the existing tenancy. This means your tenant(s) will remain in the property after the sale is completed, and they will then start paying rent to the new owner and the property will be kept as a buy to let.
Completing the sale after possession (i.e. eviction) – In this case, you would need to end the tenancy before the sale is completed, so the property is vacant upon completion. This can be more complicated as you may lose income whilst you wait for your tenants to vacate. It can also be harder to organise viewings with your tenants as you will need to give them notice. You may also experience issues with the condition of the property if you are trying to sell whilst your tenants are still in residence.
Being a landlord means you have a number of responsibilities and there are a lot of rules and regulations to keep track of. If you are unsure about anything with regards to your tenancy agreements, always seek the advice of a professional before taking action.
FAQs
Does a landlord have the right to change the locks?
It is illegal for a landlord to change the locks without permission unless it is an emergency or if the tenants are lodgers and live in the same property as the landlord.