What are the most efficient radiators?
So you need a new radiator for your home. But what kind should you go for? Luckily for you, our guide has all the answers.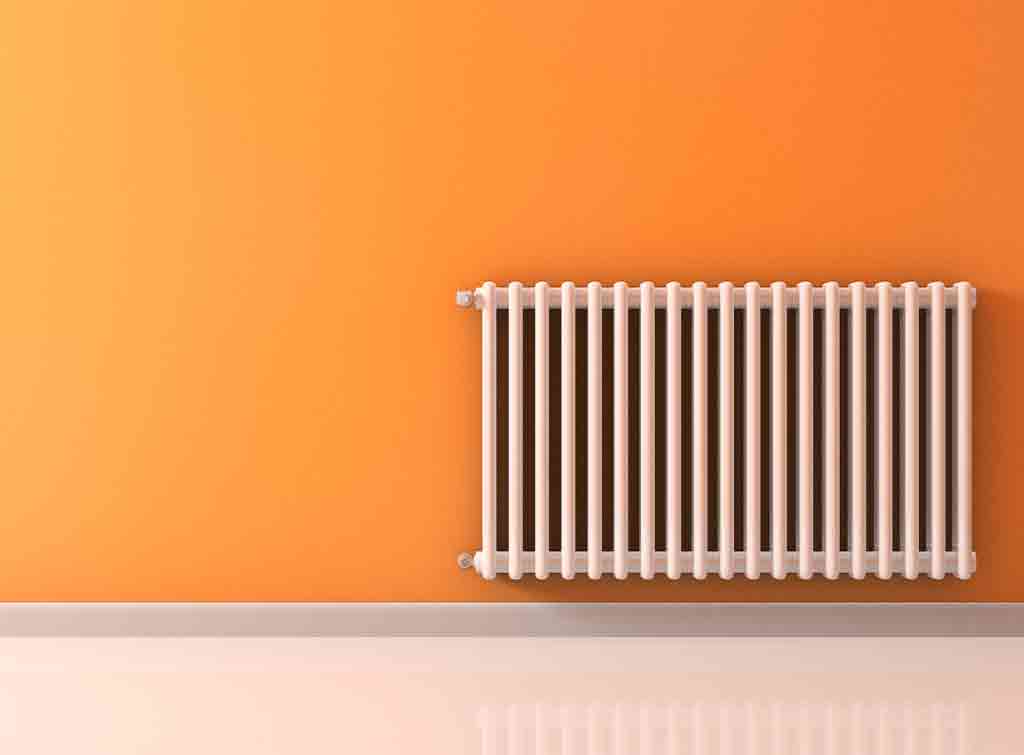 Whether it's sprucing up an interior, improving home comfort or trying to reduce heating bills, buying a new radiator is a common conundrum for any homeowner. There's a huge variety of radiator types, sizes and materials, not to mention different plumbing systems to contend with. We've put together this guide so you can feel confident you're buying the most efficient radiators with the right design and outputs for your home.
Consider the heating system
Houses will typically use either plumbed or electric heating. It's best to buy a radiator that matches the current system, regardless of whether you're replacing or adding more, simply because it will be less of a headache to install.
Here's a breakdown of buying radiators for each heating system:
Plumbed – Controlled centrally, plumbed radiators are usually very easy to replace. But if you're looking to add a new radiator, you'll have to consider the impact it will have on the boiler
Electric – These radiators are controlled in each individual room and powered by mains electricity. Some models are 'plug and go' and can simply be plugged into a plug socket, whereas others may require an electrician to install
Dual fuel – Connected to plumbed central heating, a dual fuel radiator also provides electric heating for the best of both worlds. This gives the option to use the radiator as part of the home central heating, or use it independently like an electric model
So, are these radiators energy efficient?
Electric radiators are 100% efficient at the point of use. In other words, every Joule of energy you pay for is converted to heat, helping to save energy. If we're doing a radiator efficiency comparison, electric radiators are around 20-40% more efficient than wet (plumbed) radiators.
Having said that, electric radiators are much more expensive. You'll pay more per unit of electricity than you will per unit of gas. Our guide on gas versus electric heating costs has the full breakdown.
What size radiator do you need?
Bigger radiators have larger surface areas for heating up a room. This means that smaller radiators will need to use more energy to warm the same room up to the same temperature.
However, that doesn't mean that bigger is always better. A radiator that's too big for the room it's in will most likely overheat it, which will end up in wasted energy and therefore, wasted money.
In other words, you'll need to choose a radiator that matches your room's needs. This brings us onto…
How to work out the efficiency of radiators
Radiator efficiency is measured through British Thermal Units or BTU for short. The BTU is calculated by taking into account the size of the room, the type of windows and how much heat loss is expected.
By working out the BTU, you can determine what size of radiator is needed to heat the room effectively. You can use any radiator size calculator online to find out your BTU requirements. Simply enter the room characteristics and the calculator will identify what size you should look for when buying.
See the tradespeople we've checked and recommend for your job
What material should I choose for my radiator?
Radiators come in an almost endless number of styles, but there's also a variety of materials to choose from. Some styles will limit your options, but it's nevertheless important to understand the performance of each material so you can make a more informed decision.
Cast iron – Can be slow to warm up but holds onto heat for far longer than steel or aluminium alternatives
Mild steel – A low cost and durable material that can be easily moulded into different shapes depending on space requirements
Aluminium – Arguably the best radiator material. As a superconductor, aluminium is most effective for warming a space quickly and efficiently. It's also lightweight and easy to install
Stainless steel – Designed not to rust, making it very durable. Stainless steel keeps heat long after switching off the power supply, so it's suitable for hanging damp towels in bathrooms
So, what are the most efficient radiators?
Aluminium radiators are probably the most efficient. In fact, research suggests that households using aluminium radiators may use up to 15% less energy than households using radiators made from other metals!
So, why is this? Well, aluminium is an excellent conductor of heat. This means these radiators can heat rooms up quickly and use less energy to bring them up to temperature.
Aluminium radiators also tend to use less water than other kinds. Because of this, less energy is needed to heat the water and pump it around your heating system.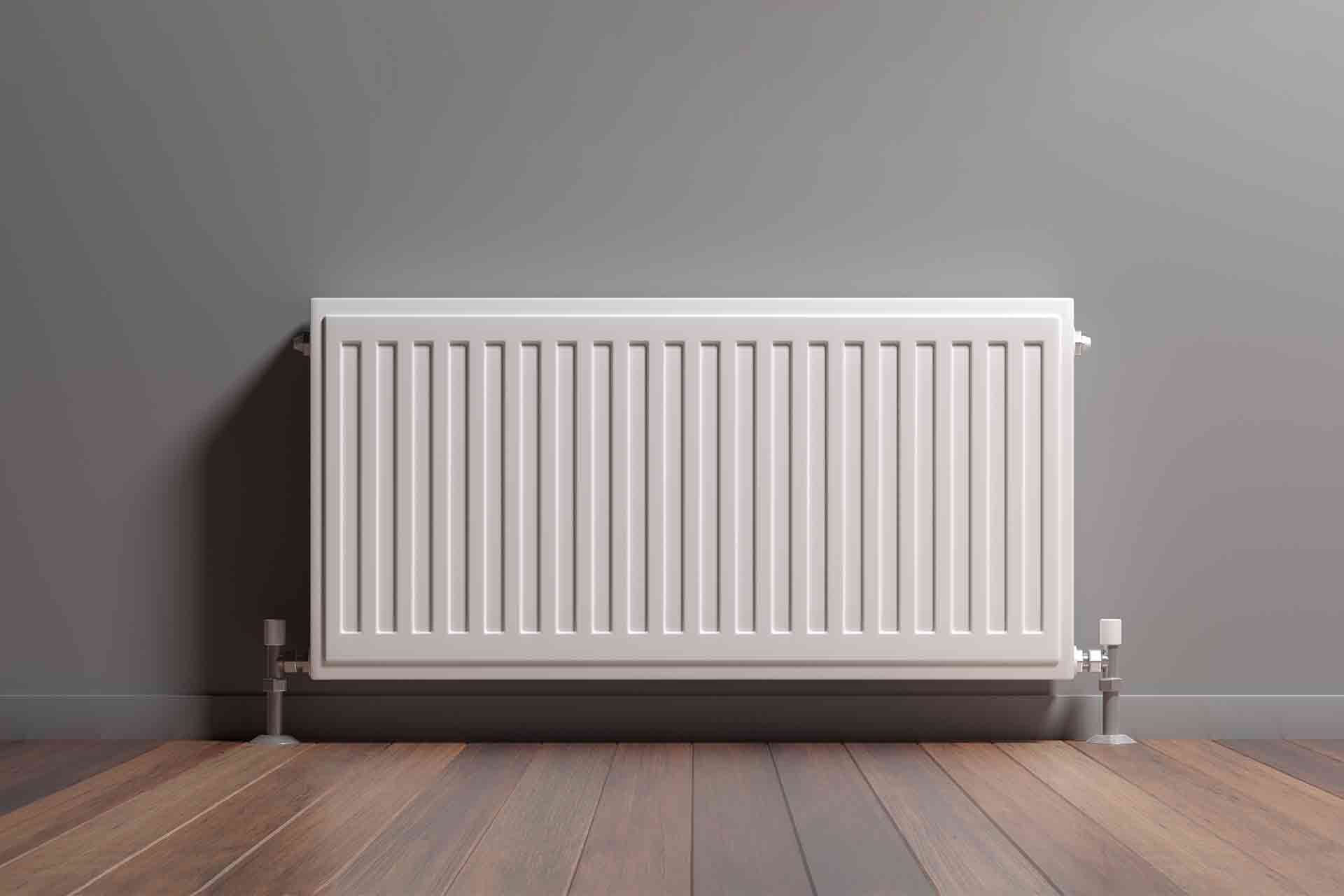 What type of radiator should I buy?
Once you're familiar with the heating system, sizing and materials, you can start thinking about the type of radiator to buy.
Horizontal – Horizontal radiators are the most common choice because they're easy to install and tend to be less expensive than other styles. As the name suggests, these radiators stand horizontally and fit well into most room layouts
Vertical – Standing tall, vertical radiators can free up a lot of space in a room and are more for decorative purposes
Panel – With a thin profile, panel radiators suit rooms where space is limited. The panelled design and smaller dimensions also mean they don't require as much energy to produce heat, making them a cost-effective option
Column – Made up of a series of tubes that are arranged in rows and connect from top to bottom, column radiators offer a more traditional look. While a column radiator may look older, the looped design provides a strong heat output that matches the performance of modern styles
Towel – Mainly designed for heating towels in a bathroom, towel radiators can also be used to heat smaller rooms and tend to be more cost-effective than a traditional radiator
Low surface temperature (LST) – An LST radiator ensures people don't burn themselves if they come into contact, making it the safest option on the market. Not only do they offer optimal safety, but are also super efficient radiators

in that they reach maximum temperature quicker than other radiators
So, which styles are the most efficient radiators?
That really depends on the design of each radiator. Generally, the greater a radiator's surface area, the more heat it will be able to deliver. For example, double panel radiators tend to be very efficient heat providers as they have a greater surface area than their single-panelled counterparts.
Having said that, designers are constantly finding clever ways to create greater surface areas while keeping radiators small and streamlined. For this reason, you'll often find that contemporary radiators come with designs that are more efficient than older ones.
See the tradespeople we've checked and recommend for your job
The price of radiators
When browsing, there may be a budget in mind that you'll need to stick to. Prices will vary depending on the type and size of the radiator, but the following list will give you a rough estimate of what you can expect.
Horizontal – Standard radiators tend to be cheaper, with prices ranging from £20 to £120 for this type
Vertical – Due to their novel style, vertical radiators have a lot of designer options available that cause a large price variation. Prices range from £100 to £1,000
Panel – Panel radiators tend to be more affordable, and will typically cost somewhere between £70 to £300
Column – Usually a more premium style of radiator, this will cost from £100 to £500
Towel – Bathroom radiators can vary, so they could cost as little as £20 or as much as £500
LST – Between £250 and £500 on average
As well as the cost of the radiator, you may have to factor in installation pricing. For more information, read our guide on the cost to remove and replace a radiator:
Should I buy radiator covers?
Radiator covers won't affect the performance of your radiator in any way, but they do have some other benefits that can make them worth purchasing.
Safety – A cover provides protection from heat if anyone comes into contact with the radiator
Noise reduction – Covers will muffle any sound, particularly with older models
Accessorise – Attaching a cover gives the benefit of an extra shelf in the room and can make for a more attractive interior
If you're thinking of buying some, read our handy guide on the cost of radiator covers for more advice:
FAQs
What are the most effective radiators?
It's difficult to pick out individual models as the most effective because there are several factors to think about. Each room has a unique BTU, and radiators come with various levels of panelling that provide different levels of heat output — not to mention the wide range of types and materials to choose from. It's more a case of weighing up the options and deciding what's the best choice for that particular home.
How many and what size radiators do I need?
The size of the radiator you need will depend on the BTU requirements. If it's a very long room, even a large-sized radiator might not be enough to heat right down to the opposite side. In this case, it might be best to split the number of BTUs you need between two smaller radiators to create more even heating across the room.
Does a bigger radiator give more heat?
Larger radiators tend to have longer panels and therefore more heat-emitting surface area. But bear in mind a double panel radiator will emit more heat than a single panel radiator of the same length.
Where should I install my radiator?
This will depend on the type of wall you're dealing with. If it's constructed from solid masonry or brickwork, you'll have an easier time choosing your installation site. With the right fixings, larger radiators can be hung from these types of walls without too much trouble.
However, if the wall is constructed from plasterboard with hollow space behind, you'll need to identify where the studs run. The studs are the strongest part of your wall, and the radiator will need to be hung from these.
Also, try to avoid installing the radiator behind big pieces of furniture. Doing so will stop the heat from travelling around the room.
Will I need radiator valves?
Valves are only necessary for plumbed radiators. You can ask the shop or manufacturer which kind you will need.
See the tradespeople we've checked and recommend for your job