Painting in cold weather top tips
The need to spruce up your walls can't always wait for perfect weather conditions. So, we're here to tell you everything you need to about painting in winter, how to do it, how to prepare, and the best methods to use.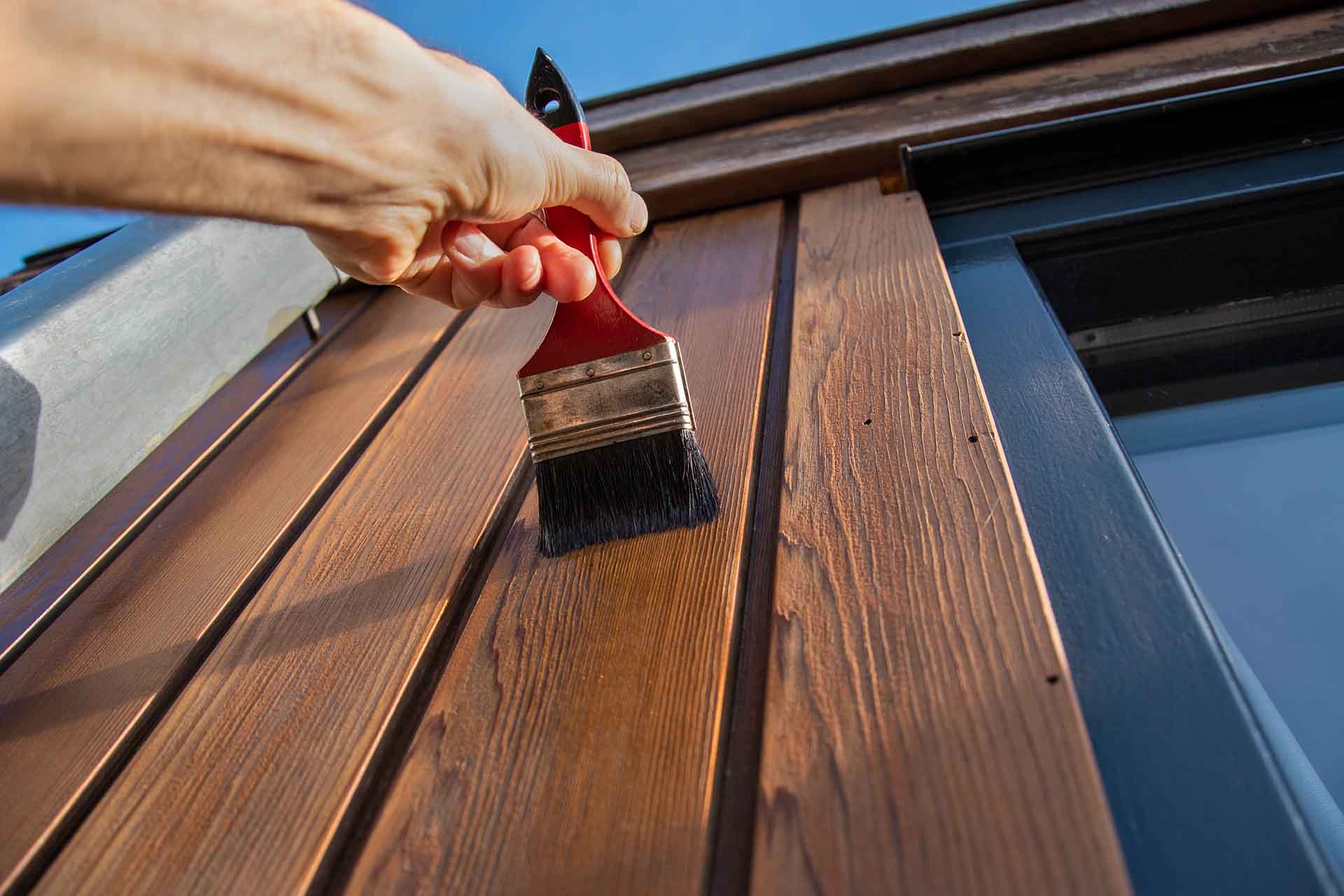 Painting in cold weather doesn't sound like most people's idea of fun. However, the need to spruce up your walls can't always wait for perfect weather conditions. So, we're here to tell you everything you need to about hiring a professional to paint in the winter, DIY painting in the winter, how to prepare, and the best methods to use. It's worth mentioning that wet weather and exterior painting don't go hand in hand unless you have a tarpaulin or some other way to keep your paint free from the elements while it dries.
Indoor painting is fine as long as the temperature stays between 10 and 30 degrees Celsius and you keep good air circulation. This includes opening windows and doors or purchasing a fan/blow heater – all of which can be hired from your local hardware store.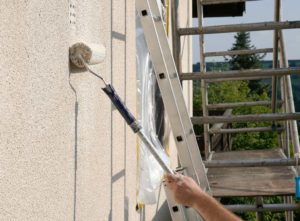 Painting in cold weather
Before you get started, consider pricing up your project using the following cost guides:
Painting in cold weather is trickier than other types of painting projects. That's why it's always worth hiring a professional if you're unsure of your DIY prowess. Not only does a professional ensure your project is completed to a high standard, but they also save you extra potential costs caused by poor craftmanship further down the line.
See the tradespeople we've checked and recommend for your job
Tools you'll need for the job
If you still want to try it alone then here's what you'll need before you do anything:
Thermometer
Cold weather paint
Stiff brushes
Infrared thermometer for surface temperatures
Interior house painting in winter
Although it's good practice to paint in more temperate climes, it can't always be helped. Consequently, homeowners are forced to paint in temperatures below 10 degrees Celcius. Thankfully, there are several tips and tricks when it comes to painting in these adverse conditions.
Painting when it's colder than 10 degrees outside causes various negative effects on both the paint itself and the application. For example, alkyd and oil-based paints thicken in lower temperatures, making them harder to apply, while water-based paints or those labelled as 'latex' are susceptible to freezing.
To stop the issue of freezing, simply add a 'freeze-resistant paint additive' to the water-based paint, which will help somewhat. It's worth noting that if you don't cure your paint in the right conditions, it can lead to issues further down the line. These include peeling, bubbling, cracking, colour inconsistency, and poor coverage.
Top tip: Previously frozen paint is likely unusable. However, oil-based paints resist freezing damage far better. If your paint is lumpy after you've defrosted it, it won't emulsify or cure properly, so it's best to throw it out.
Exterior painting in the winter (UK)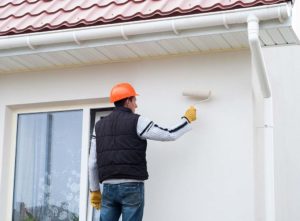 When it comes to painting exterior render, cold weather impacts the drying time of most paint types. This includes recoats, which need longer to cure before you add another layer.
If you've managed to protect the wall you're painting using tarpaulin, note that for temperatures below 10 degrees celsius, you'll need to factor in the extra time it takes to dry. For example, with some alkyd or oil-based paints, you might need to wait 48 hours before applying your second coat.
Another thing to take into consideration when painting outside in winter is the variation in temperatures on different structures. Direct sunlight and shade will impact the drying and subsequent recoat times of your painting project.
Ideal cold-weather paints
Buying a specialised paint that's specifically formulated for painting in winter is ideal. Many of these brands recommend painting in temperatures no lower than 1-degree Celsius, so they're perfect for most cold-weather projects. Also, the finish is more reliable than paints with added freeze-resistant additives or thinners. 
Top tip: The recommended weather temperature needs to remain either at or above that degree during the entire project. Therefore, check the weather forecast, including both day and night temperatures to ensure an even cure.
For external painting, the wind can make a huge difference to the surface temperate of your walls, which is worth monitoring before undertaking your painting project. One way to combat this is to purchase an infrared thermometer. This takes the guesswork out of your temperature measurements. Also, they're relatively cheap and easy to pick up from your local DIY store.
Top tip: Because most paint thickens in low temperatures, apply it using a stiffer brush than you normally would. For example, those with nylon, polyester, or Chinex bristles. These all work well with thicker paint.
Protect the area
For external winter painting projects, the best way to ensure the greatest results is to protect the area. For this, you'll need plastic sheeting/tarpaulin that's supported on scaffolding or zip poles. To defend against the elements, enclose the area as tightly as possible and consider buying a space heater to increase the temperature inside your 'bubble' and therefore the drying times.
This setup comes with its own risks, so unless you're 100% confident, we strongly recommend hiring a professional. For example, the area needs to remain ventilated but the space heater needs to stay on throughout the curing and drying process.
See the tradespeople we've checked and recommend for your job
FAQs
Best time to paint the exterior of your house (UK)?
The best time to paint the exterior of your house is weather dependant. Because of the UK's notoriously fickle weather patterns, finding the perfect week to paint your exterior is a matter of research and good luck. Ultimately, a mild few days that aren't too hot or cold are ideal. For example, a dry April weekend or a mild October week.
What temperature can you paint outside?
The minimum temperature to paint outside (UK) is 1-degree Celcius. However, these conditions will almost always require a bubble of some sort to ensure your paint cures and dries properly. However, try to apply your paint when both the surface and air temperatures are above 5-degrees Celcius or 10 and above for primers.