Porch vs patio: Which is better?
Check out our complete porch vs patio guide to upgrade your home. Learn the differences, benefits, prices and which is better for your home.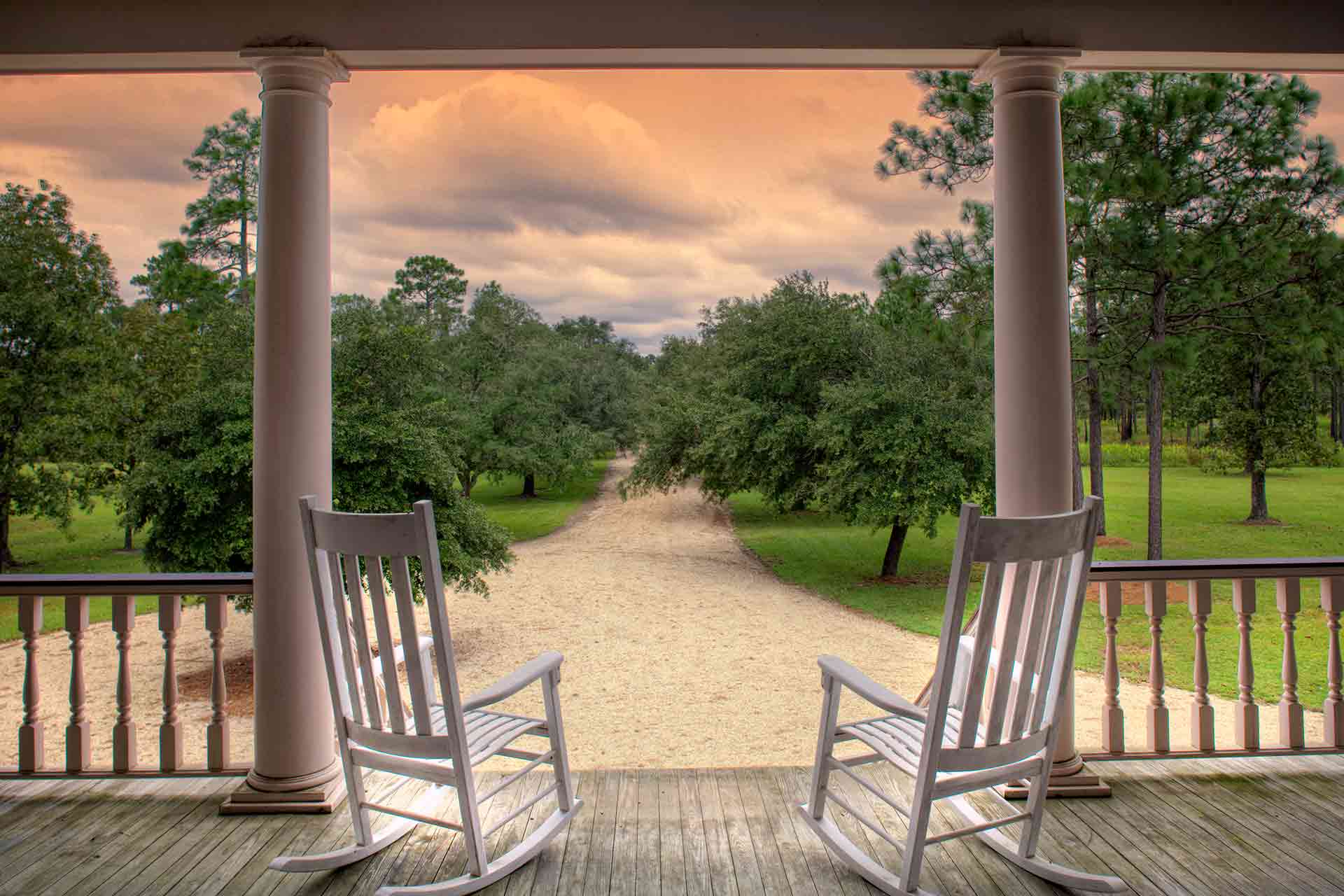 As a homeowner, it's likely you've been considering ways to improve your home. Extensions and conversions are great options, but they can be very costly. On a smaller, more affordable scale, porches and patios can transform your outside space at a fraction of the cost of more extensive renovations.
Speaking of porches and patios, which is better?
This article is the perfect resource for anyone unsure whether to choose a porch or patio. We'll be comparing the two, looking at the benefits and even giving some average costs.
What's the difference between a porch and a patio?
Let's start by learning exactly what porches and patios are.
Patios are usually made from concrete or paving slabs and create a flat, hard surface where you can set your outside furniture. They're a great place to socialise, be that a family barbeque or catching up with friends over a cup of tea.
Porches on the other hand are usually attached to the front of your home. They have a roof and often have enclosed sides made from glass. Of course, you can also choose to have a porch that extends the length of your home and is open on 3 sides with pillars or columns for support.
So, what's the difference?
The main difference between both of these great house additions is that porches are sheltered, and patios are exposed. Porches are also usually made from timber, whilst patios are made from stone or concrete.
What are the benefits of a porch vs a patio?
Both options are a great way of transforming the outside appearance of your home, and they each have a range of different functions.
Wondering what are the benefits of a porch vs a patio? Below we've compared the two:
Cover
Porches provide shelter from the rain, a great feature if you struggle to find your house keys.
Patios on the other hand are open to the elements so can't be used on wet days.
Value
Both porches and patios will add value to your home when you come to sell it.
Relaxation
Patios are a fantastic place to relax and unwind after a hard day and you can even purchase outdoor sofas to better enjoy your patio.
If you choose an exposed porch, you can sit outside and experience nature but you'll be on show to any nosy neighbours which may hamper your relaxation.
Storage
Patios themselves do not offer any kind of storage, although you can buy a bench or box to keep outdoor accessories protected from the weather.
In comparison, enclosed porches are brilliant for keeping your home decluttered. You can add any type of storage solution to tidy away shoes, and you can even install hooks to hang coats.
Appearance
Porches are the perfect way to improve the aesthetics of your home. Open porches are very inviting and welcoming to visitors.
Alternatively, most patios will be located at the back of your home and if done well can look incredible.
See the tradespeople we've checked and recommend for your job
Patio vs porch – which is better for my home?
When comparing a porch vs a patio it's clear that both have a lot to offer in terms of practical and visual benefits. So knowing which is better for your home comes down to your requirements.
For example, if you want shelter on wet, windy days, a porch has the added protection of a roof. If you choose an enclosed porch, you won't usually have room to relax but this does add an extra door to your home making it more secure and harder for thieves to access.
A patio on the other hand offers many practical benefits, being low maintenance and all. But it also offers a level, stylish surface to sit out on in the garden.
What is the price difference between a porch and a patio?
It can be difficult to accurately estimate how much a patio or porch will cost without considering a range of factors.
For instance, the larger your porch or patio, the more it will cost. The price difference between a porch and patio will therefore vary depending on your needs. Having said this, porches require more extensive works, meaning they are usually more expensive than patios.
I'm ready to get started, how do I find professionals to help me?
Once you've chosen whether a patio or porch is the best option for your home, you'll need to get in touch with a qualified professional. Using an expert means you can be confident your porch or patio will be finished to a high standard and last for a long time.
So, where can you find them?
You could easily search our directory of amazing tradespeople. Even better, all of our tradespeople have been reviewed and are recommended by your neighbours.
Hit in your postcode below to see which patio and porch experts your neighbours recommend.
See the tradespeople we've checked and recommend for your job
How much does a porch or patio cost to be installed by a professional?
Before hiring a professional it may help to know the average cost for your new porch or patio so there're no nasty surprises.
Thankfully, the below guides that are packed with helpful guidance, prices and considerations should help when you are budgeting:
Which trade should you use for the job?
Hiring the best worker for your project doesn't need to be a lottery. Just use our online search engine to find local general builders or for more complex jobs you may prefer to work with a landscape gardener.
Search your postcode and see who your neighbours recommend for the job.