What to do if you have a smelly kitchen sink drain
If you have a smelly kitchen sink drain it can be rather unpleasant, especially if it starts to waft around the house. We take a look at the causes and what you can do to fix it.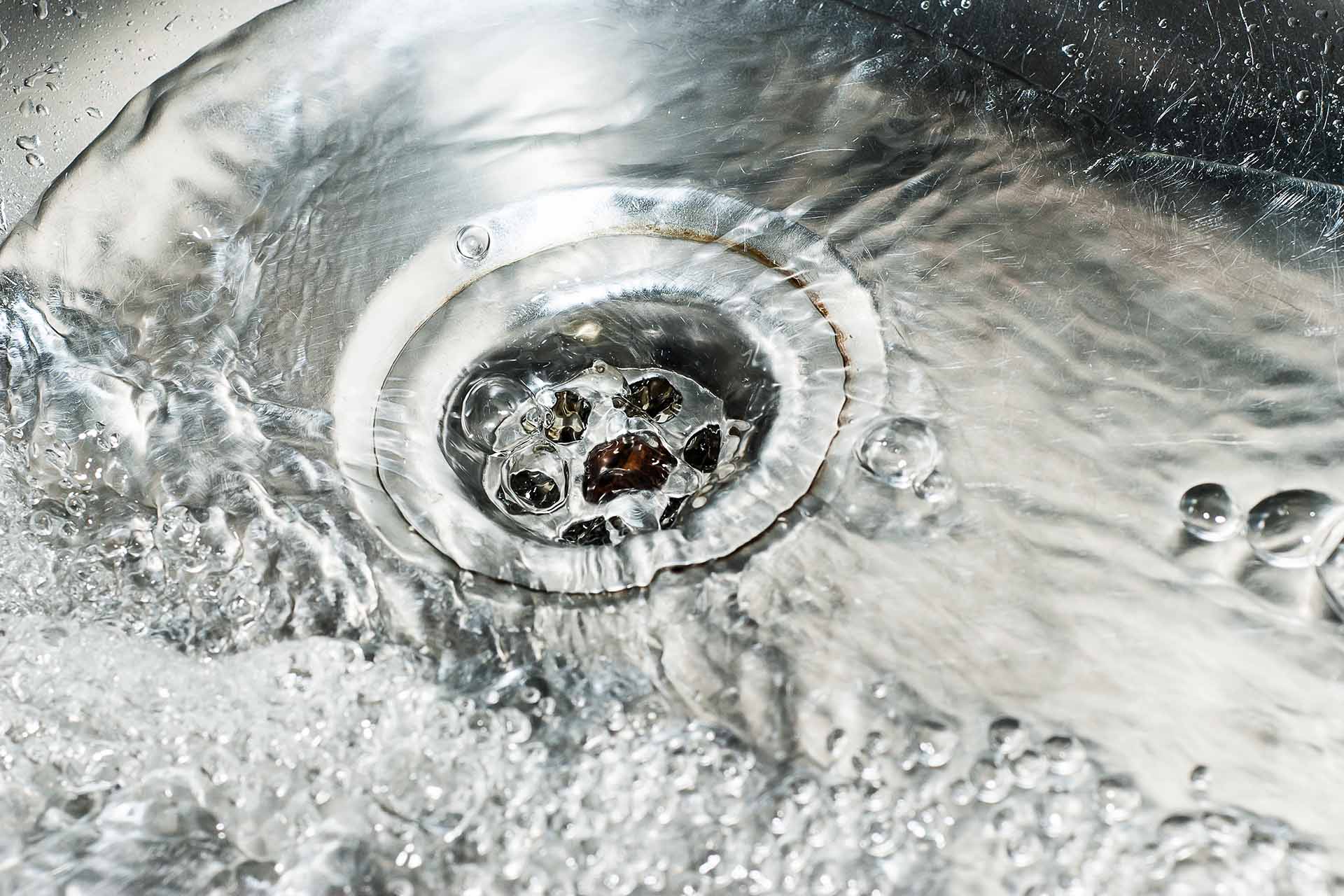 If you have a smelly kitchen sink drain it can be rather unpleasant, especially if it starts to waft around the house.
In this blog, we look at the causes and what you can do to fix it ASAP!
Why do I get a smelly drain when the washing machine is on?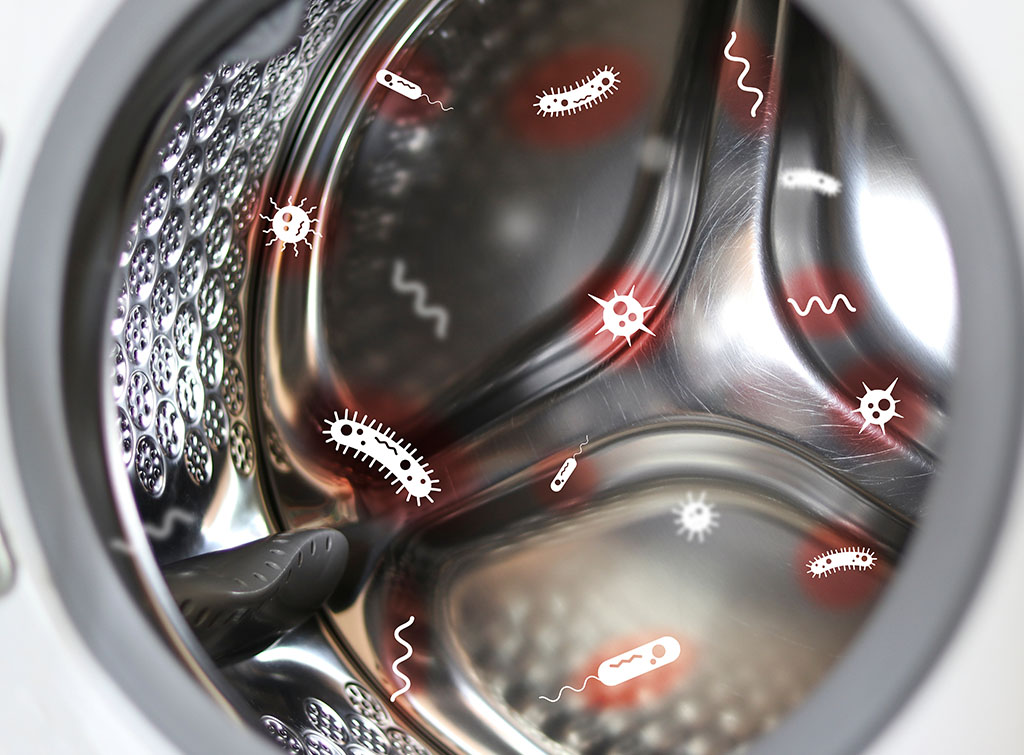 A smelly kitchen sink drain when the washing machine is on could be caused by one of the following, or a combination of all three.
Bacteria
The main reason your sink drain might smell bad is due to a build-up of bacteria.
Often your washing machine waste water pipe is connected to your sink waste pipe.
If water sits in the waste pipe, bacteria start to breed and this is what causes the bad smell.
Detergent
You may also be using too much washing detergent. If you use too much detergent and not enough water, detergent can be left on your clothes. This detergent residue can sit in your machine and on your clothes and is the perfect place for bacteria to live.
Unclean water
If there has been an interruption to your mains water supply in your area or for some reason unclean water is being fed into your machine, this could also be causing your smelly sink drain.
Blocked filters
Lastly, if you haven't cleaned your washing machine in a while bacteria, material and fluff can all collect in your machine and cause a nasty odour that makes its way out through your sink drain.
Why does my kitchen sink smell when the dishwasher runs?
If your kitchen sink smells like rotten eggs or like something has died in the pipes, there is no need to panic. The bad smell coming from your sink when the dishwasher runs is likely to be for very similar reasons as above.
Dishwashers have a filter, and if this filter is blocked with food residue, as this food decomposes, bacteria will be causing a really bad smell.
Even if the filter isn't completely blocked, small pieces of food may be lingering in the waste water pipe, and this warm damp environment is the perfect breeding ground and is the likely culprit for your smelly sink drain.
See the tradespeople we've checked and recommend for your job
What can you put down a smelly drain?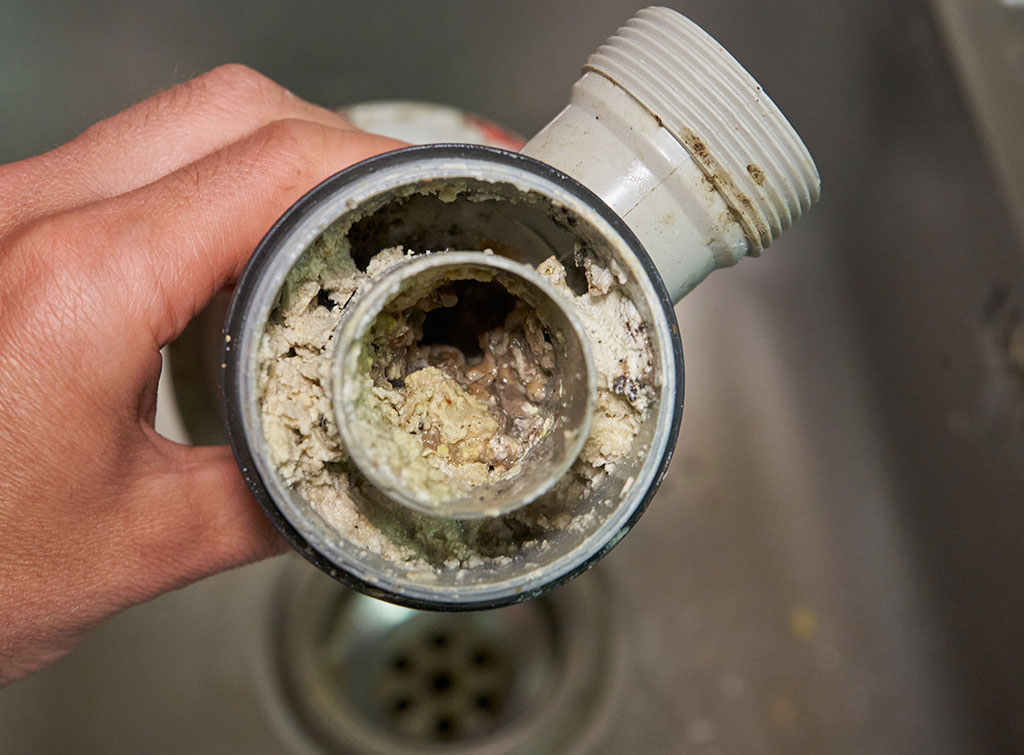 Before you put anything down the plughole you need to identify what is causing the smell.
To prevent a smelly sink drain, regularly run a hot wash through your washing machine or dishwasher to kill bacteria.
It's also good to get into a routine of cleaning out the filter and any visible residue in both your dishwasher and washing machine.
You can also try adjusting the amount of detergent you use when you do a load of washing and see if this helps to reduce or even eliminate the smell.
There are some options for washing machine cleaners that you can use that aim to remove limescale as well as kill bacteria, but these are not permanent and would need to be used regularly to keep smells at bay.
If none of these DIY remedies help to solve the problem, it is likely that water is sitting in the overflow pipe that is connected to the sink, or there is a problem with your appliance.
If you can't find an obvious reason for your smelly kitchen sink drain then contact an appliance repair engineer to service your appliance in case any of these parts are the problem.
The filter
Heating elements
Door seal
Detergent dispenser
Hose
Drum
Drain
If you are still experiencing bad smells then it is time to contact a plumber to look at the pipework under the sink.
If your washing machine or dishwasher is new and under warranty then make sure to contact the manufacturer before attempting any DIY solutions that might invalidate your warranty.
If you've had your appliance for a few years, it's a good idea to have it professionally serviced or call out a plumber to take a good look at the pipework.
FAQ's
How do I get rid of the smell in my kitchen sink?
As mentioned above, the likely culprit is bacteria breeding in the pipework. Make sure to regularly clean the sink, use bleach, and use cover or mesh to prevent lots of food waste from sitting in the pipe.