How to unblock a drain
Learn how to unblock your drains with our easy-to-follow guide. With a variety of methods to return your shower, sink, toilet & bath drains to working order.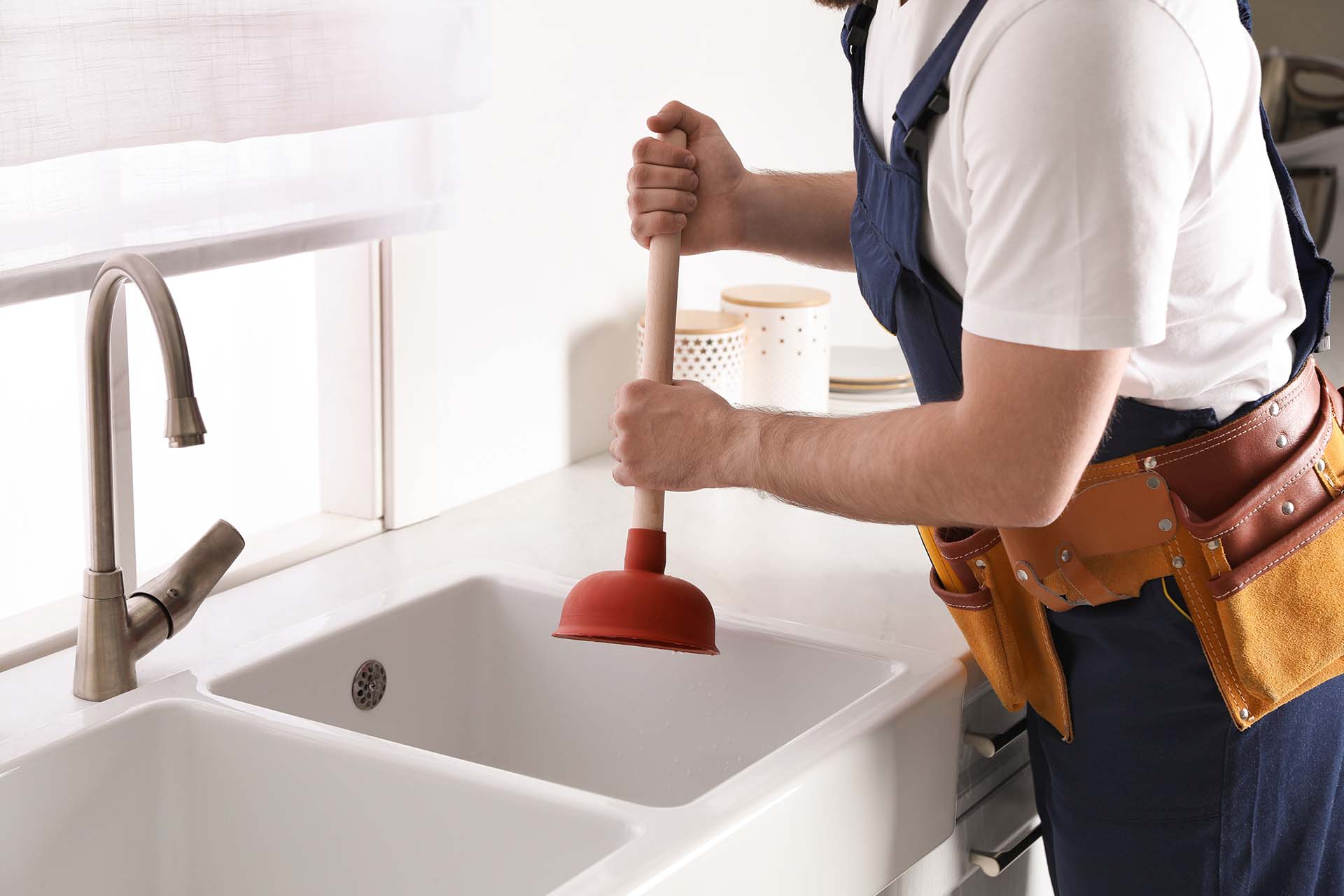 The drains in our homes can easily become blocked with anything from hair to food. This prevents baths, sinks, toilets, and showers from properly draining, causing standing water and other issues. No matter what caused the blockage, it can be remedied. Keep reading to learn how to unblock a drain.
In this guide, we'll look at ways of dealing with blockages in toilets, sinks, showers, baths and more.
These are some of the most common ways to unblock drains:
Boiling water
Drain unblocker
Baking soda and vinegar
Manually unblocking
Plunger
Biological unblocker
Drain snake
Read on to find out how you can unblock your drains.
See the tradespeople we've checked and recommend for your job
How to unblock an outside drain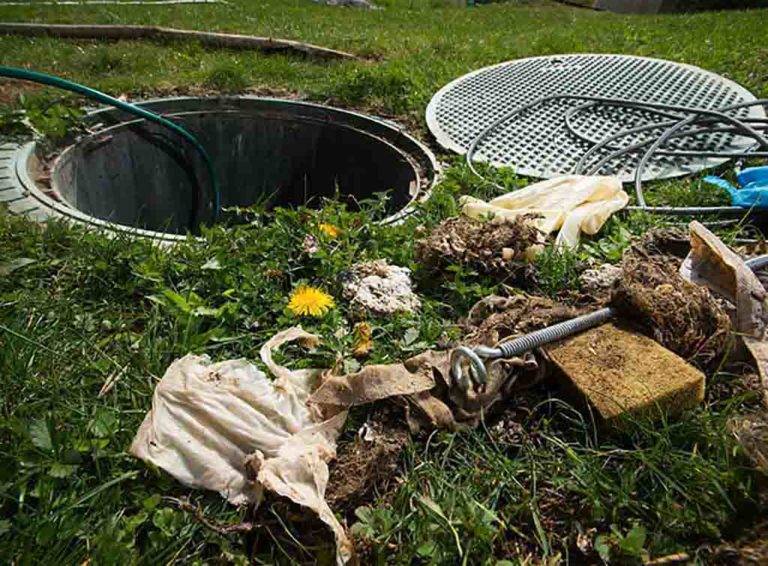 Outside drains often become blocked thanks to tree roots or leaves. First, we'd recommend checking to see if unblocking the drain is your responsibility. If you and your neighbours share this drain, you may need to contact a local water sewage business to remedy the issue. Otherwise, here's how to unblock a drain outside:
Remove any drain covering you have by using a screwdriver.
Put on some heavy-duty, waterproof gloves and a face mask, then reach into the drain to try and locate the blockage.
If possible, lift the blockage out of the drain manually.
Otherwise, use a drain snake to clear the blockage. You can do this by feeding the rod into the drain and wiggling it around. You need to rotate the snake clockwise and continuously move it in and out of the drain.
This should be sufficient to clear your outside drain, although if you're still having issues, contact a local plumber using our free search feature.
Please note, this method can also be used if you're looking for how to unblock a sewage drain.
How to unblock a shower drain
One of the most common causes of shower drain blockages is hair, especially if your hair is long. Toiletries can also clump together and create a blockage, meaning by the end of your shower you're standing in a puddle of water that won't drain.
A great way to unblock your shower drain is to use baking soda and vinegar. Follow these steps:
Firstly, remove any hair that has gathered around the entrance to your shower drain.
You can then pour a cup of baking soda into the drain.
Wait about 3 – 5 minutes before pouring a cup of vinegar into the drain.
Leave these substances to work for a few hours then pour boiling water down the drain to wash away any remaining blockage.
How to unblock a sink drain
Kitchen and bathroom sinks can easily become blocked thanks to cooking fat and toothpaste. A great way to unblock a sink drain is to simply pour boiling water down the drain.
If this doesn't work you can use the baking soda and vinegar method, as described above.
How to unblock a bath drain
There's nothing more relaxing than a warm bath at the end of a busy day, but when the drain becomes blocked this can quickly ruin your good mood. As blockages in bath drains are quite common, we've put together a guide teaching you how to remedy this issue. Check out our how to unblock a bath drain guide, covering all you need to know.
See the tradespeople we've checked and recommend for your job
How to unblock a toilet drain
Depending on the type of toilet you have, the pipes can easily become blocked. If this keeps happening, a good solution may be using thinner toilet paper as thick sheets can clump together and cause issues.
If you only have one toilet in your house, a blockage could be a disaster so knowing how to unblock a toilet drain is essential. Just follow the below steps:
If flushing just causes water to rise to the top of your toilet bowl, you'll need to remove some of this liquid before getting started. Try using a bucket.
You can then put a pair of long rubber gloves on and try to feel for the blockage. You may be able to dislodge this with your hand.
If this doesn't work, using a plunger is a great option.
Completely cover the hole at the base of your toilet with the plunger then apply pressure to create suction, dislodging the blockage.
How to unblock a bath drain without a plunger
If you don't own a plunger or would rather learn how to unblock a bath drain without a plunger, there's a simple alternative.
Visit your local supermarket and buy a bottle of drain unblocker. You can then follow the instructions on the side of the bottle to dissolve your drain blockage in no time.
How to unblock a drain with caustic soda
Caustic soda can be very effective at unblocking a drain, but you need to be very careful to keep this away from children and pets as it can be dangerous.
Using caustic soda to unblock a drain is quite simple. Just pour boiling water down your blocked drain then add the caustic soda. Wait a couple of minutes before flushing the drain with more boiling water.
How to unblock a dishwasher drain
Similar to other types of drain, your dishwasher can also become blocked. It's always worth rinsing plates and bowls before you put these in your dishwasher to reduce the risk of food blockages. Unsure how to unblock a dishwasher drain? Use the following steps for quick results:
Unplug the dishwasher from its power supply and turn off the water.
Take the kick plate, located at the front of your dishwasher off and place it aside.
Use a tray to catch any drips from underneath the dishwasher.
You then need to find the drain hose and remove it.
Spray water down the hose, using your hands to put pressure on the hose and break up any blockages as you go.
Once the water's flowing freely down the hose, plug it back into your dishwasher.
You can then plug the dishwasher power supply back in and turn on your water supply.
See the tradespeople we've checked and recommend for your job
Dealing with stubborn blockages
Sometimes, no matter how many methods you try, you're simply unable to clear a drain blockage. We'd recommend looking into professional assistance. To save you the time and energy of scrolling online results, use our free search. Simply enter your postcode and you'll be able to see qualified, local tradespeople that your neighbours recommend.
How much does professional drain unblocking cost?
Generally, it won't be too expensive to unblock your drain, with an average price of £80 for drain rodding. For more prices and information about professional drain unblocking, take a look at our drain unblocking cost guide.
If the issue is with your toilet, we also have a brilliant guide on the cost of toilet unblocking. For reference, the average cost of unblocking a toilet is £112.50.
Which tradesperson do I need?
If you need professional help to unblock one or more drains in your home, the best person to call is a plumber.
See the tradespeople we've checked and recommend for your job
FAQs
What can I pour down a drain to unclog it?
You have a few options when it comes to pouring substances down your drain to unblock it. These include:
Boiling water
Baking soda and vinegar
Drain unblocker
Caustic soda
Baking soda and salt
How do you unblock a drain fast?
The fastest way to unblock a drain is to use a drain unblocker or a plunger.
How do you unclog a drain with standing water?
If your drain has standing water, you may need to remove some of that water to prevent your sink or toilet from overflowing while you work at unblocking it. Once you have a better view of the drain, try using a drain rod or a plunger to clear the blockage.