How to replace a roller blind chain
Roller blinds get plenty of use, so it's not uncommon to find yourself needing to replace your roller blind chain.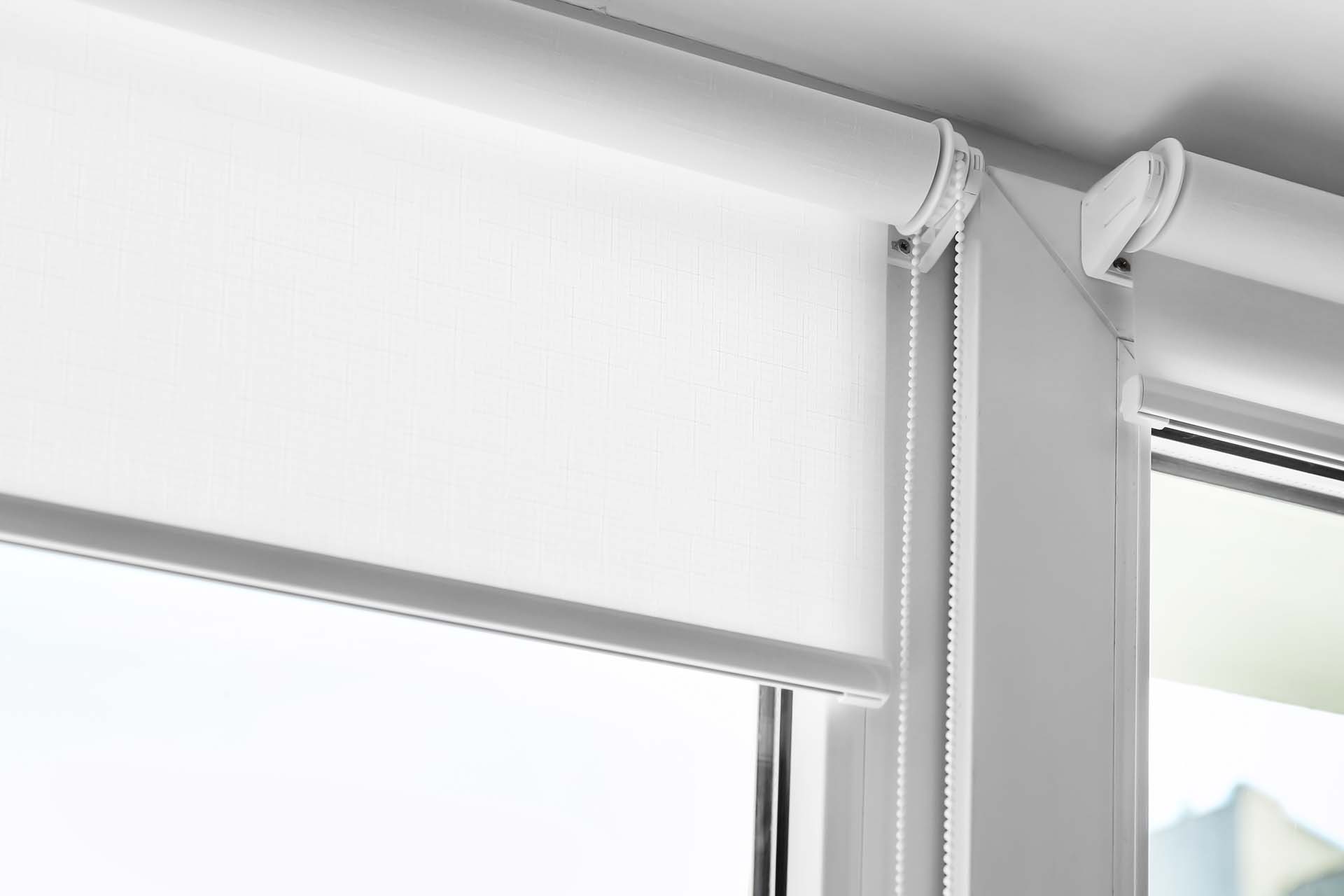 Roller blinds are one of the most popular types of blind and once installed are used daily, so it's not uncommon that you may need to replace your roller blind chain. We'll show you how to replace your roller blind chain as well as what roller blind mechanism problems could cause it.
Types of roller blind mechanism
There are two main types of roller blind mechanisms and these are a chain mechanism and a cordless mechanism, also known as spring-loaded blinds or tension blinds.
The chain mechanism is the traditional choice in many kitchens, bathrooms and bedrooms. Blind cord safety law was introduced in 2014. This legislation requires all new blinds to have a tidy, tensioner or a cleat to prevent accidents that can occur with a free-hanging cord or chain.
Spring-loaded or tension blinds have increased in popularity in recent years and can certainly provide some light-hearted moments when trying to raise or lower the blind!
Common roller blind mechanism problems
Although the odd comedy mishap might be amusing, long-term roller blind mechanism problems can become a real nuisance. Let's look at the most common mechanism issues.
A fabric jam
One of the first things to check if you suspect you have a roller blind mechanism problem is to check for a fabric jam. Occasionally the fabric panel can roll unevenly, so gently pull on the bottom of the blind to unwind it fully if you can and then re-wind it by hand.
Difficult to raise and lower
If you're experiencing this, there is likely too much tension within the operating mechanism and it needs adjusting. You can adjust this yourself with pliers after removing the blind from the bracket, or contact a blind specialist to help you.
Won't stay up or raise
A blind that won't stay up is usually caused by a problem with the ratchet. The blind needs to be removed from the bracket and then a toothpick or toothbrush will need to be used to remove any debris such as fluff and dust. Once this has been done you can add a small amount of lubricant to keep the mechanism running smoothly.
See the tradespeople we've checked and recommend for your job
Roller blind chain joining link repair
Many roller blinds have a plastic or metal chain to raise and lower the fabric panel. This chain forms what looks like a never-ending loop as both ends of the chain are connected by a link called the bead chain connector.
This connector won't pass through the chain drive, so if you need to do a roller blind chain joining link repair you need to make sure that the fabric panel is raised or lowered to a place where the joining link won't get stuck.
Roller blinds can be back or front rolled. This is only really important when you're performing your chain repair or replacement. If your roller blind is back rolled then you need to make sure that the chain joining link is on the back part of the chain and vice versa if your blind rolls forward.
If you need to totally replace the chain for whatever reason, you can do this yourself as a DIY project or for convenience you can talk to your local blind specialist. We'd always recommend speaking to a professional before you attempt a DIY repair.
Your roller blind will need to be removed from the bracket and you may need a screwdriver.
Remove the end of the blind that contains the chain and disassemble the clutch and gear drive.
Remove the old chain
When the clutch is empty, with the drive post facing towards you, insert the new chain through the guide and loop it over the drive post.
Place the chain into the cogwheel and pull the chain to rotate the cogwheel and locate the beads of the chain in place.
Now place the chain into the gear and push the mechanisms back together
Test the chain to make sure it runs smoothly.
If you need a full blind replacement, take a look at our window blind repair cost guide.
Roman Blind chain replacement
Roman blinds are made from folding rather than rolling fabric. If your roman blind has a chain that needs replacing the process will likely be the same as above.
You can easily buy ball or bead chain lengths from DIY shops, but if you're ever in doubt, speak to a blind specialist before attempting a DIY repair.
FAQs
How do you fix a broken roller blind chain?
We've detailed a couple of options for you in the blog above. You can buy a replacement chain length and bead or chain connector link from a DIY shop, or if you're unsure, contact a professional blind specialist.
How do you measure a blind chain?
To meet the child safety regulations the chain must be at least 1.5m from the floor. For blinds with a drop of less than 2.5 metres, the chain length should be no longer than 1 metre to make sure the regulations are met.