What are the standard window sizes?
Looking for standard window sizes in mm or cm? Or a standard window sizes chart? Our handy guide has all you need to know.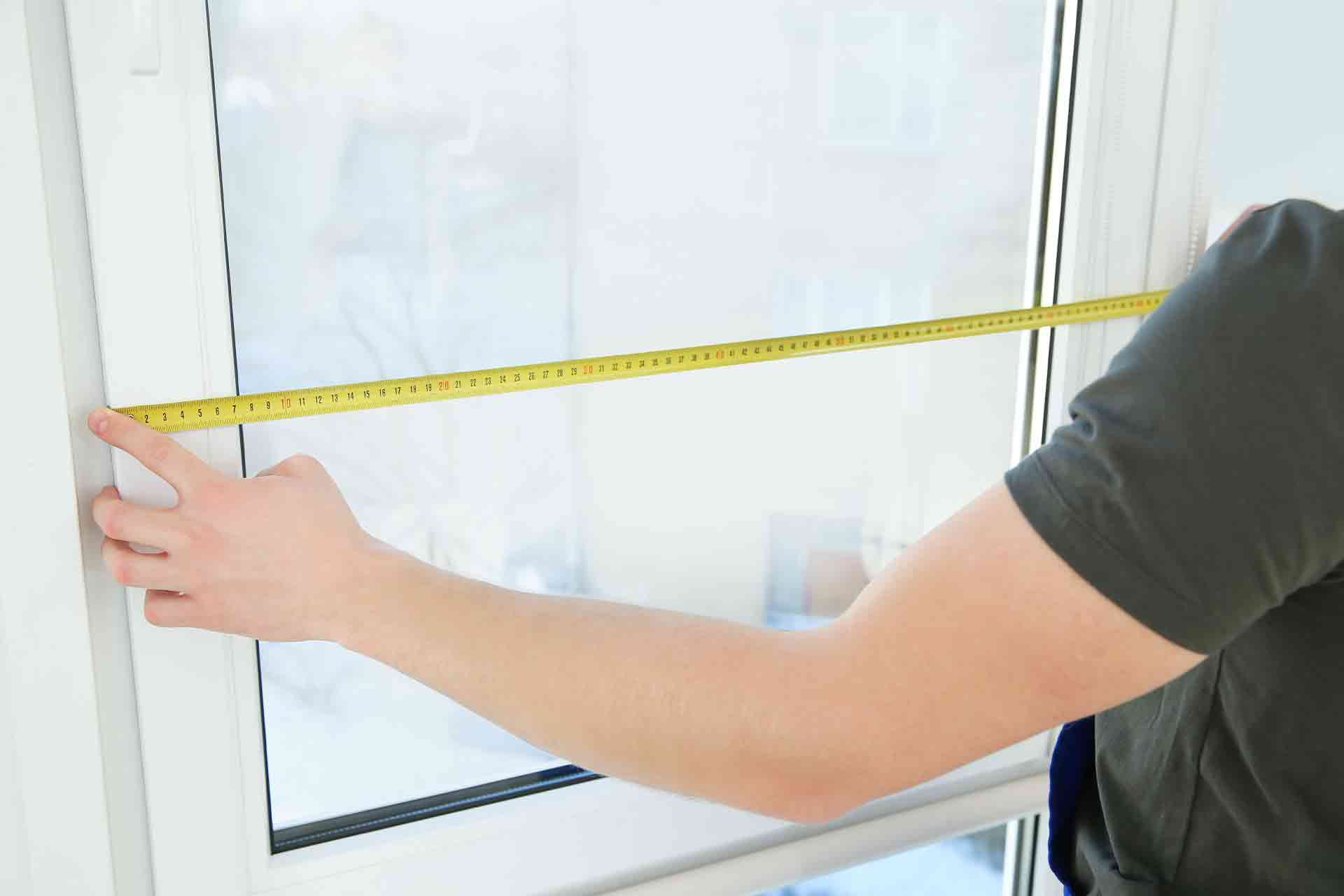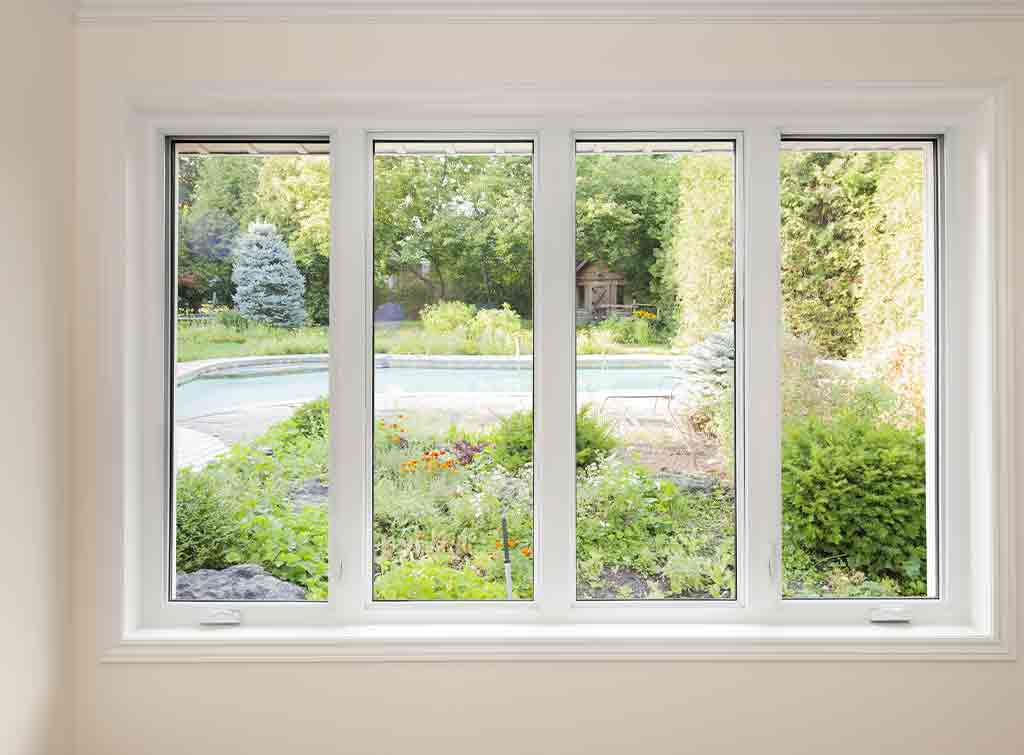 Windows can completely refresh a home inside and out. From allowing more natural light to enter a room to becoming the feature of your home or a room.
Whether you're adding a new window or replacing an existing one, you may be wondering if there's a 'standard' size of window.
Some of the details people often want to know include:
Standard window widths and heights
Standard window sizes in mm and cm
Standard double glazed window sizes
Window sizes for different materials (e.g. aluminium, timber)
Sash window sizes
Standard uPVC window sizes
Let's take a look at standard window sizes.
Is there a standard window size?
Whether it's standard window widths and heights, or dimensions in mm or cm that you need, you may be surprised by the answer. That's because there are no "standard" window sizes that are used across the industry for every home. Every manufacturer sets their own standard sizes to try and cover a wide range of possibilities.
As such there's no minimum or maximum standard window sizes in cm or mm. You can get your windows cut to pretty much any size you desire. So regardless of your frame or space, you'll be able to get a window ordered to suit.
Plus, every room is different, and the amount of light needed will vary. You could have a tiny window for an en-suite or a wall-to-wall window for an architectural marvel of a home. There's no set restrictions for how your windows can be sized.
If you have an older home this will work to your advantage as well. Modern homes tend to have very different windows sizes from older ones. If there were standard window widths and heights it'd make replacing older ones that didn't conform to this size very costly.
See the tradespeople we've checked and recommend for your job
Standard uPVC window sizes
There are some common sizes that are available on the market for new windows as a result of manufacturers looking to bulk create set sizes. For example, standard double glazed window sizes come in some common sizes:
Standard uPVC window heights include:
450 mm
600 mm
1,050 mm
1,200 mm
1,350 mm
1,500 mm
Standard uPVC window widths include:
488 mm
630 mm
915 mm
1,200 mm
1,770 mm
As above, don't be worried if these standard double glazed window sizes won't fit your home. You can always measure the space and get something custom made to your requirements.
To find out more about how much new windows will cost, view our double glazing cost guide.
Do window sizes vary by type of material?
Whilst you may be able to find some standard window sizes for different materials in DIY shops there's no need to feel restricted by the type of material you need. Whether you want to know uPVC, aluminium or even timber casement windows standard sizes, you'll be able to get windows cut to your requirements.
For example, aluminium windows tend to vary from 300-1,500mm, a huge range of sizes with more than enough variance for most projects.
What's more, when ordering windows, the type of window will affect the size a little. For example, bay windows are often larger than casement and sash windows, but that's mostly down to the design. It shouldn't and won't restrict the size of window you're able to order.
If you're looking for more information on sash window sizes and costs, our guide on the cost of replacing sash windows is a great resource.
What window size do I need?
To come up with the right size it's common to look for a "standard window sizes chart" but actually it's much easier to work it out yourself with a simple formula.
To get the width, measure horizontally (from left to right) at the middle, top and bottom of the window. The smallest number will give you your rough opening width to use.
For the height, take three measurements vertically (top to bottom) from the left, middle and right points. Once again, use the smallest number.
It's also useful to know the depth of window you require. This can be achieved by measuring the frame from outside to inside. Doing this in multiple points will give you the smallest and correct figure to use.
If there's any doubt, you can request for a specialist to measure your windows before they order the new ones. That way you'll get a perfect size and fit for the space.
How can a professional help?
Part of the reason windows can come in such a wide range of sizes and styles is because they're usually ordered and fitted by professionals. This means they can secure the right size for you, as well as any frames and lintels. It also removes the risks of poor-quality DIY installation such as draughts, mould and leaks.
At Checkatrade we have contact details and reviews for a large range of trusted window installers across the UK. Use our free search feature to find a range of fitters in your area who would be happy to help.
Window sizing checklist
Standard window sizes with set widths and heights are common for new windows but for older windows there's a wide range of options.
Don't worry if the windows you need are not a standard window width or height, it's easy to get custom sized windows for any project.
Rather than looking for a standard window sizes chart it's better to measure your existing windows and space to get something that fits perfectly.
Standard uPVC window standard sizes and timber casement window standard sizes vary just like any other type so it's best to speak with a specialist provider.