Last updated on January 31st, 2023
Cost of replacing sash windows
Replacing your sash windows can transform your home and reduce your energy bills. Explore our cost of replacing sash windows guide packed full of tips and tricks.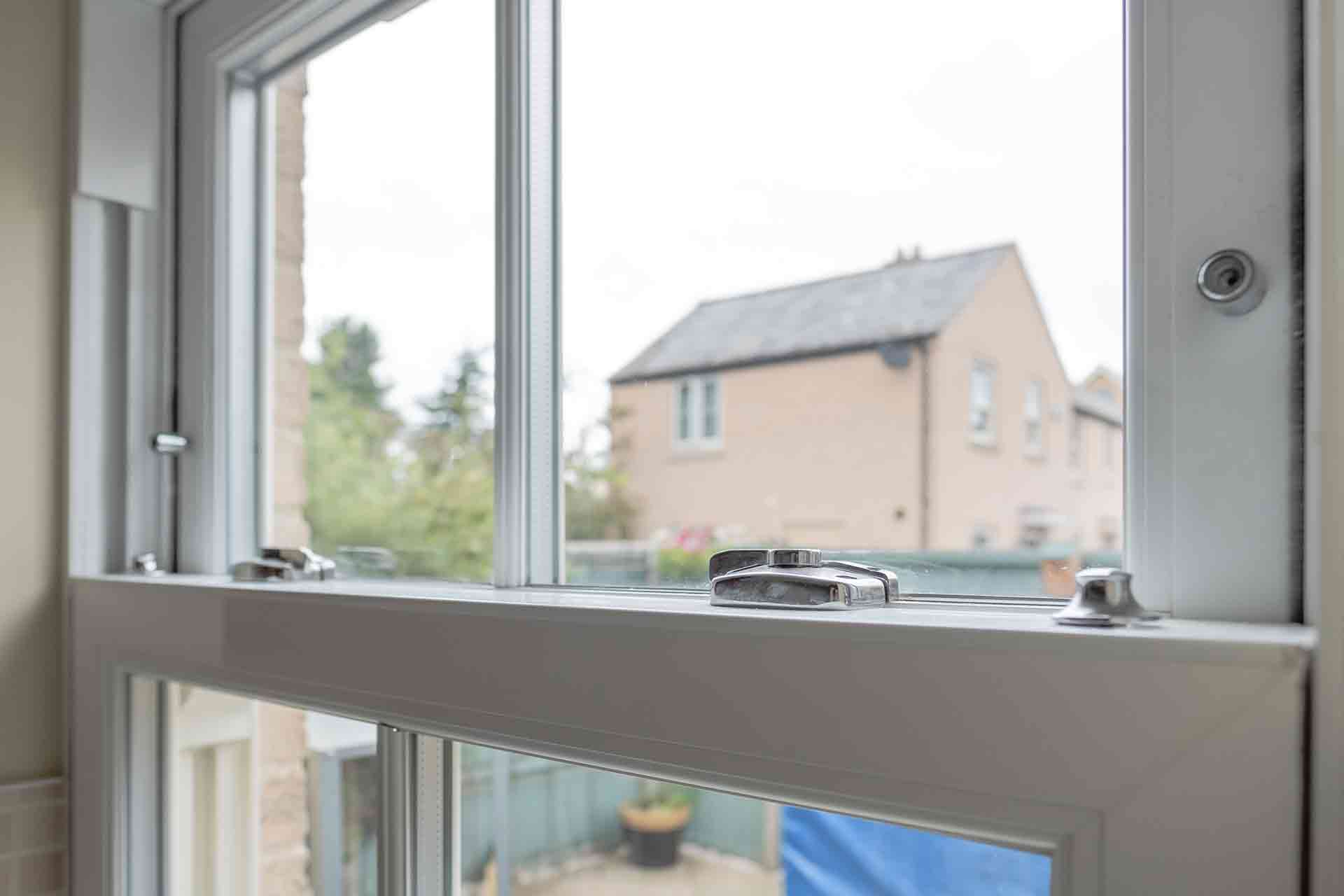 Why should I replace my sash windows?
Often overlooked, windows can greatly enhance the appearance of our homes. As such, old or broken windows can ruin first impressions for visitors or buyers. Sash windows are a timeless choice and if properly cared for can beautify your home for years to come. For the cost of replacing sash windows, you'll ensure your home is secure and looks great.
Damaged sash windows not only look terrible, but they can let in draughts and moisture, leading to damp and mould in your home. Unfortunately, these windows aren't made to last forever and while it's often possible to restore old sash windows, sometimes the only option is to replace them.
You may even choose to replace sash windows that have seen better days with new windows that are double or triple glazed. The cost of replacing sash windows can be a little high, however, you will reap the benefits of new windows, including savings on your energy bills.
How much does it cost to replace sash windows?
Type of repair/replacement
Cost + VAT
(Range low - high)
Average cost
Cost of replacing a sash window
£1,300
Cost of replacing a sash window with double glazing
£1,300
Sash window restoration cost
£80 - £488
£284
Sash window cord repair cost (replacement)
£120 - £160
£140
Cost of draught proofing sash windows
£200 - £400
£300
Sash windows are generally not the cheapest type of window. If your sash windows are damaged beyond repair, replacement windows are the best solution for you, but always ensure you budget accordingly for these beautiful windows.
The average cost to replace sash windows starts at £1,300 per window.
Alternatives to sash windows
While the advantages of choosing sash windows are many, there are other types of window that may be better suited to your needs. It's worth looking into alternatives before you make any final decisions. Below are the most common types of window:
Sliding
Dormer
Bi-fold
Tilt and turn
Casement
For more details view our window glass replacement cost guide.
Benefits of sash windows
You may be surprised by the wide range of benefits to choosing sash windows. Although they may not be for everyone, picking sash windows is a decision you will not regret. The multitude of advantages to choosing these windows include:
Excellent aesthetics, sash windows are stylish and visually appealing.
These windows are very versatile.
Wood-framed sash windows are environmentally friendly.
For authenticity in period homes, sash windows can't be beaten.
These windows, when properly installed, can be very secure.
You can look forward to low maintenance.
Sash windows can make your property more appealing to buyers and increase its value.
With well-fitted sash windows, you will see savings on your heating bills.
Factors affecting the cost of replacing sash windows
Of course, calculating the amount you will pay for sash windows is not as simple as looking at average costs. You will need to consider the following variables when budgeting for your new windows:
Materials used: Timber, uPVC or aluminium, each material has a different price point. Generally, timber is the most expensive option, with uPVC being the cheapest. If you are considering aluminium windows, please see our guide on the cost of aluminium windows.
Size of windows: It makes sense that the larger your sash windows are, the more materials will be needed so the price will also increase.
Complexity of design: There are a huge variety of designs and styles available. More complex designs will be more expensive than plain windows.
Type of glazing: Choosing single, double or triple glazing will affect the cost of replacing sash windows. Single glazing is the most affordable option but comes with fewer benefits than double or triple glazing.
Number of windows: The more windows you need to be replaced, the higher the material and labour costs will be.
Accessibility: Difficult to access windows will mean longer labour times and greater costs.
Location: Where you live will also impact the price your tradesperson charges. Areas like London and the South East are more expensive due to higher living costs.
Sash window replacement costs by job type
Cost of replacing sash windows with double glazing
If you are replacing your windows anyway, why not choose to add double glazing? It will mean better insulation and lower energy costs but is more expensive than single glazing.
From our research we found double glazed sash windows to be similar in price to standard sash windows due to the rising popularity of this choice.
The average cost of replacing sash windows with double glazing starts at £1,300 per window.
Sash window restoration cost
If your sash windows are in relatively good condition overall, restoration may be the best option. Restoring your windows will be much more affordable than buying replacements. In fact, sash windows are designed to be refurbished every decade and putting this off for too long may mean your windows will need to be replaced.
The average sash window restoration cost is £284.
For further information, take a look at our sash windows refurbishment cost guide.
Sash window cord repair cost
It's even possible to repair the cord on your sash windows. If it's the only damaged part of your windows this can be a great option. It's unlikely you will be quoted a price to repair the sash, so a much better choice is to replace the sash cord completely as it will then last for years to come.
The average sash window cord repair cost is £140 (for a replacement).
Can I replace sash windows myself?
It's not a wise decision to take on the installation of sash windows yourself. If you do have experience and training this may be an excellent way to save money. But, if you are a beginner, consider the following before making up your mind:
Windows are not light and easy to install.
You must always adhere to building regulations.
It's very difficult to get a professional finish with no draughts and leaks.
It's not a good plan to attempt installation for anyone who isn't physically able and has no training or experience.
It's dangerous to carry heavy windows up a ladder and work at heights.
For safety and security, we would recommend hiring a professional. To find a local, reputable, tradesperson in your area and get a personalised sash window replacement quote use our free search feature.
FAQs
How can I reduce draughts and heat loss from my sash windows?
If you don't have the budget yet to replace your sash windows, there are a few ways in which you can reduce any draughts or loss of heat while you save up. These include:
Draught proofing: This is a great way of eliminating cold draughts and is not too expensive with an average cost of £300.
Installing blinds or curtains: Adding blinds or curtains provides an extra barrier against draughts. Heavy duty or thermal curtains particularly are great for this.
Restoring old sash windows: As we previously discussed, sash windows are meant to be restored every 10 years or so to keep them functioning well. This can help to prevent draughts and leaks.
Adding secondary glazing: If you cannot afford new, double glazed sash windows, adding secondary glazing can be a cost-effective solution.
Useful sash window checklist
Replacing your sash windows can instantly transform the front of your home.
It's possible to refurbish old sash windows and this should be done on a regular basis to keep them looking their best.
The cost of replacing sash windows can be a bit high, but with the multitude of benefits that come with new sash windows, they are well worth the investment.
Draught proofing, installing curtains and restoring sash windows are all great ways to reduce draughts from old sash windows.
Replacing sash windows is not a recommended DIY job due for safety reasons.
See the tradespeople we've checked and recommend for your job