Washing machine installation DIY vs professional: Which is best?
Unsure whether to choose DIY washing machine installation vs professional? And, if you should you install your own appliances at all? We investigate.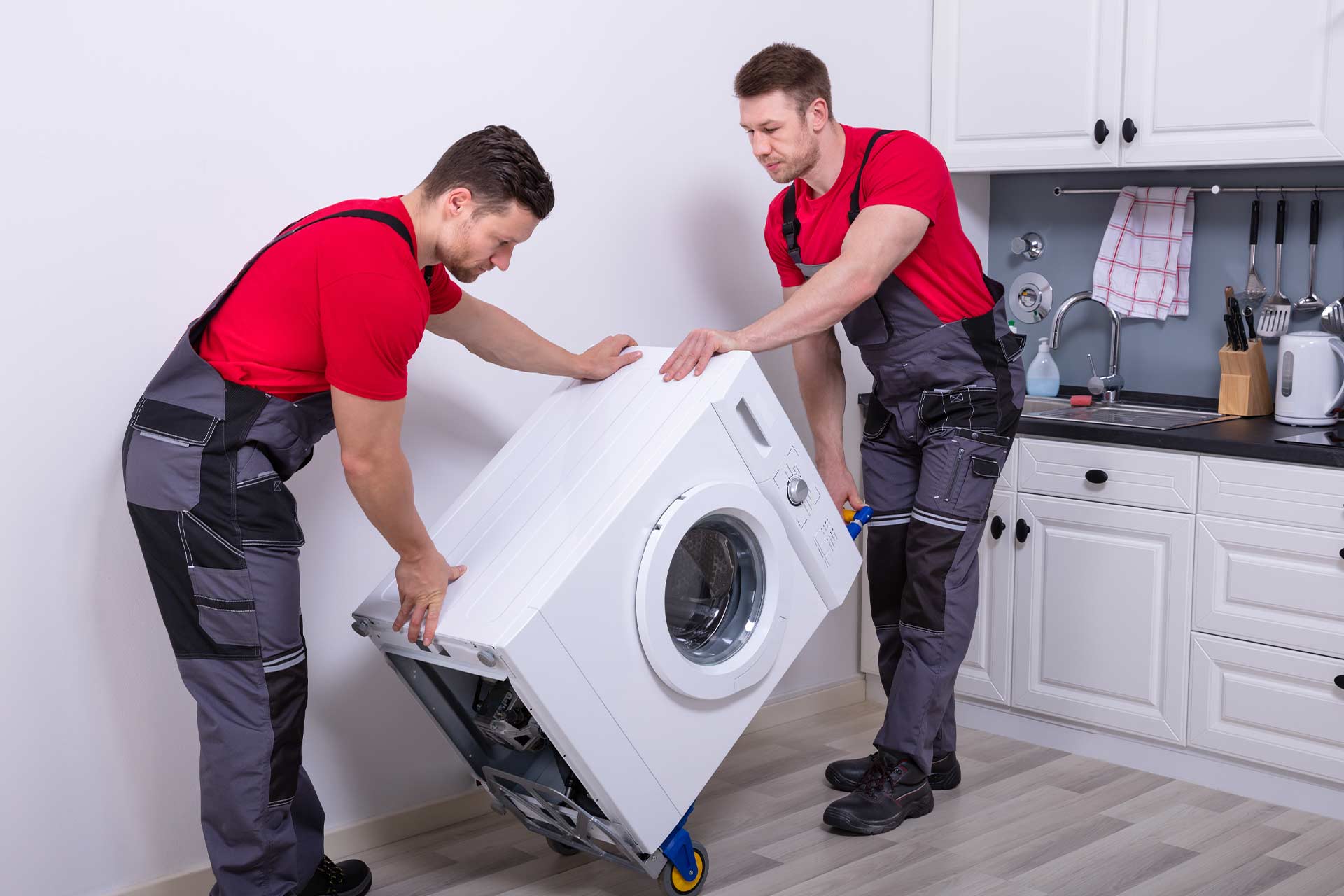 Whether you're looking to save money or want to ensure you have the best possible set-up you may be trying to decide between DIY vs professional washing machine installation. Both options have their own advantages, whether you're buying a new washing machine, replacing one, or even adding an integrated washing machine.
In this article, we look at if you should install your own appliances, or if you need a professional to install a washing machine instead.  We'll also explore how much it costs to install a washing machine.
DIY washing machine installation vs professional
So, how does DIY washing machine installation compare vs professional? Well, ultimately it comes down to these key areas:
DIY installation: This is typically fine for like for like replacements to save money, especially if you're able bodied enough to move the machine.
Professional installation: This option is best if you have no existing system in place, unusual connections, a differently sized machine or just want to save time.
To help with your decision let's take a deeper look at some of these areas and a few other things to consider.
Do you need a professional to install a washing machine?
Washing machine installation may seem simple, but there are a lot of things that can go wrong. Water and electricity don't mix and as washing machine installation covers both it's always worth having a professional involved.
For new installations, where no existing system is in the property, then it's almost always best to have a professional complete the installation. They can help install the waste pipe, set up the water lines, add an electrical socket, and test the machine as well.
Even when replacing a washing machine, if it's not identical to the old one then there could be issues. The washing machine may not fit the space, your plumbing may need to be altered, or your electrical socket may be the wrong rating. It's not always as simple as moving one machine out and connecting a new one.
A professional can also ensure the water is properly shut off at all stages, so there's no risk of nasty leaks. Plus, they can clean the drain line, making sure any clogs from the old washing machine are removed and everything works as good as new.
So, do you need a professional to install a washing machine? If the above challenges are likely with your project, then the answer is yes. A professional installer will turn up with the right tools, will be experienced with the job and will know how to fix all of the issues we've identified above.
See the tradespeople we've checked and recommend for your job
Should I install my own appliances?
If you've decided you don't need a professional to install the washing machine, you should consider if you're the right person for the job or if you need some other assistance. Ultimately this will come down to your DIY experience, your physical ability and plans for disposal:
DIY experience: Installing a washing machine isn't always as simple as connecting the water and plugging it in. Sometimes you'll need to change pipes, unclog the drain hose, check electrical sockets and deal with other issues. Pre-installation, you'll have to be sure you've shut the water off correctly and once the installation is finished, you'll need to be sure it's draining correctly too.
Physical ability: Washing machines are very heavy – they do contain a concrete block in them after all – so we wouldn't recommend they be moved by anyone with limited physical ability or any back problems. This is especially true if your supplier will be delivering the machine to your front door and not the kitchen or utility room.
Flooring: It's very easy to damage a kitchen floor when removing or installing a new washing machine, especially if it's laminate or vinyl. Think very carefully if you want that risk, or if you would rather have a professional eliminate the worry for you.
Disposal: If you have an existing washing machine you're disconnecting, what are your plans for getting rid of it? Many installation services can take your old machine away for a small additional fee, which is often cheaper than hiring a dedicated removal firm. They can even remove the packaging from your new machine.
When considering if you should install your own appliances, there's actually a lot to think about.
What is needed to install a washing machine?
If you've decided to install the washing machine yourself, then you'll need to first make sure the new machine is the same width and depth as the old one. If your new washing machine is larger, it won't fit and if it's smaller then you'll have an unusual gap.
Once you've done that, you can gather the following tools:
Plumbers tape
Screwdriver
Spanner
Locking pliers
Washers
Spirit level
Our guide on how to install a washing machine will then walk you through the main steps. If you're planning to have two appliances positioned together, we'd recommend you view our guide on how to connect a dishwasher and washing machine to one waste pipe.
Is it easy to fit an integrated washing machine?
We've covered many of the problems with fitting a washing machine above in our 'Should I install my own appliances?' section, but that's actually just the tip of the iceberg. If you want to integrate a washing machine, then this is much harder for the following reasons:
You also have to fit the cupboard around it and/or dismantle it to fit the washing machine
Sizing has to be exactly right
You can only use dedicated integrated washing machines and not regular ones. They have a lower spin speed to ensure the door isn't damaged
Integrated washing machines are more expensive as they're produced in limited numbers
There's additional drilling to be done
It's harder to spot leaks and other issues
Ensuring the washing machine is level is harder but incredibly important
How much does it cost to install a washing machine?
If you've looked at what is needed to install a washing machine and decided that using a professional is the right option for you then you may be wondering about the cost.
The cost of washing machine installation is usually minimal, especially if ordered with your appliance, so if in doubt it's often worth taking this option. Companies such as Curry's PC World and AO list these options as part of the checkout process, ranging from £50 – £100 for installation and disposal.
However, these services are only recommended for like for like replacements. If extra pipework is needed, new sockets have to be added, you have no current washing machine, or you'd like the new one in a different location, these are all reasons to hire a washing machine installation professional.
We have a range of highly qualified and trusted tradespeople who would be perfect for this job. To find one quickly and easily, use our free search feature.
How much does professional washing machine repair cost?
One final thing to think about when deciding between DIY washing machine installation vs professional ones is whether your current machine can be repaired. This will save you money on the cost of a new machine, installation and disposal of the old one.
Our guide on washing machine repair costs is full of excellent advice. Professional washing machine repair costs can vary from £63 – £275 and the guide explains the different costs for each part that may need repairing.