An expert guide to water saving showers
We'll take a deep dive (pun intended) into water-saving showers and how homeowners can do their part to help conserve one of the earth's vital resources. Here's everything you need to know about the importance of water efficient showers.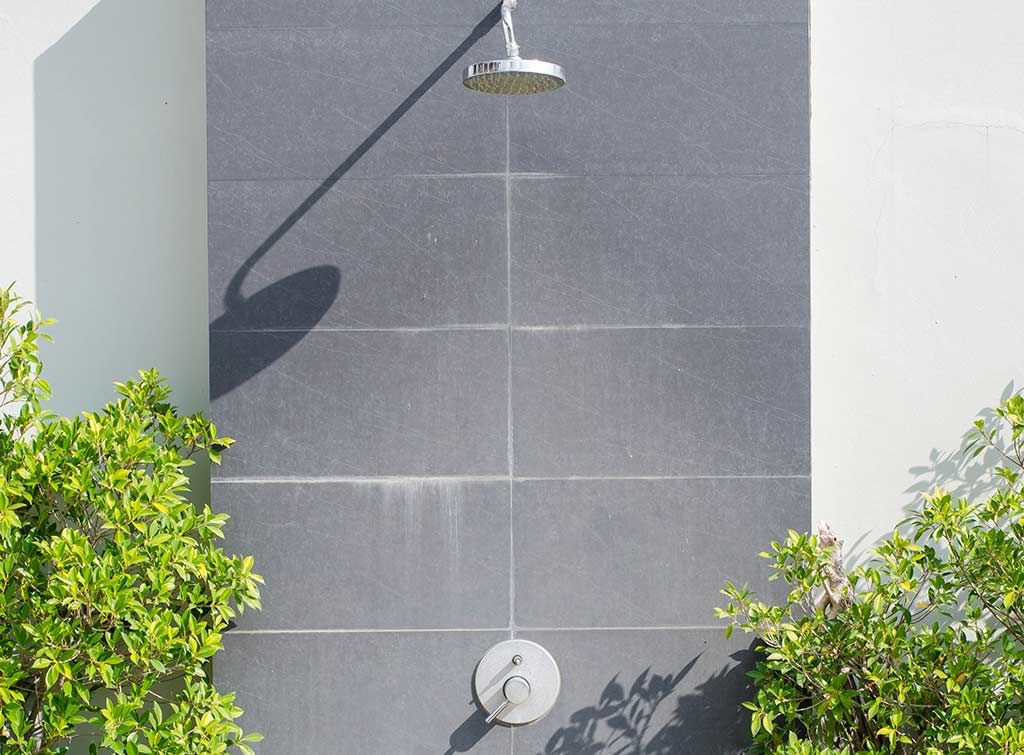 We should all be doing our bit to try and conserve water where we can. For people looking to do their planet-saving part, the bathroom is one area they can significantly impact water conservation, specifically, by using water-saving showerheads.
How do water saving showers work?
Water-saving showers typically use a low-flow showerhead, which restricts the flow of water while still providing adequate pressure. This can be achieved through various means, such as aeration, flow restrictors, or laminar flow.
Some showerheads also come with a flow control valve that allows you to adjust the water flow based on your preference. By using less water, water-saving showers can help conserve resources and reduce water bills. Additionally, many showerheads feature self-cleaning nozzles, which helps to prevent them from clogging and maintain their flow.
Let's take a closer look at some of the more common technologies:
Low flow restrictors
These small devices are installed inside the showerhead to restrict the flow of water. They work by creating a small opening for the water to pass through, reducing the shower's overall water usage.
Aeration
Some showerheads use aeration technology, which mixes air with water to form larger and more voluminous water droplets. This creates the illusion of a higher flow rate despite the reduced water usage.
Laminar flow
Some showerheads use laminar flow technology to create a stream of individual droplets, rather than a wide spray. This creates a more focused stream of water, reducing your shower's overall water usage.
Pulse flow
Some showerheads use pulse flow technology to create bursts of water, which reduces the overall flow rate and water usage of your shower.
Dual-spray
Some showerheads use dual-spray technology, allowing you to switch between spray patterns such as a strong jet or a mist. This allows you to control the water flow as needed and use less water when necessary.
What types of showers can I install based on my water pressure?
Low pressure
Even if you're on a low pressure water system, you still have a wide choice of showers available to you. For example, mixer, digital, electric and power showers. These are all suitable as long as the minimum pressure is achieved through your statutory plumbing regulations.
High pressure
If you have a high pressure system, you will have a higher flow rate, which allows you to consider larger or multiple shower heads such as rain heads and body jets. You can usually have two or more appliances running at the same time too.
See the tradespeople we've checked and recommend for your job
Energy saving shower head pros and cons
In addition to water-saving showerheads, there are also energy-saving showerheads available on the market. These showerheads not only save on water but reduce your energy consumption too. However, like any product, energy-saving showerheads have their own set of pros and cons.
Pros of a water saving shower head
Energy savings
Energy-saving showerheads use less water, reducing the energy needed to heat the water. This can lead to significant savings on energy bills and reduce overall energy consumption.
Water savings
Energy-saving showerheads use less water than traditional showerheads, which can lead to significant water savings over time. In addition to the financial benefits, using a water-saving showerhead can also help to reduce the strain on local water systems.
Eco-friendly
Using an energy-saving shower is an environmentally friendly choice that can help to conserve resources and reduce strain on local water systems. Traditional showerheads use large amounts of hot water, which requires energy to heat. Using less water, a water-saving showerhead also reduces the energy needed to heat the water, which can lead to savings on energy bills and reduce overall energy consumption.
Easy to install
Energy-saving showerheads are quick and easy to install. That said, we still recommend hiring a professional. The last thing you want is a flooded bathroom or cracked tiles due to poor workmanship.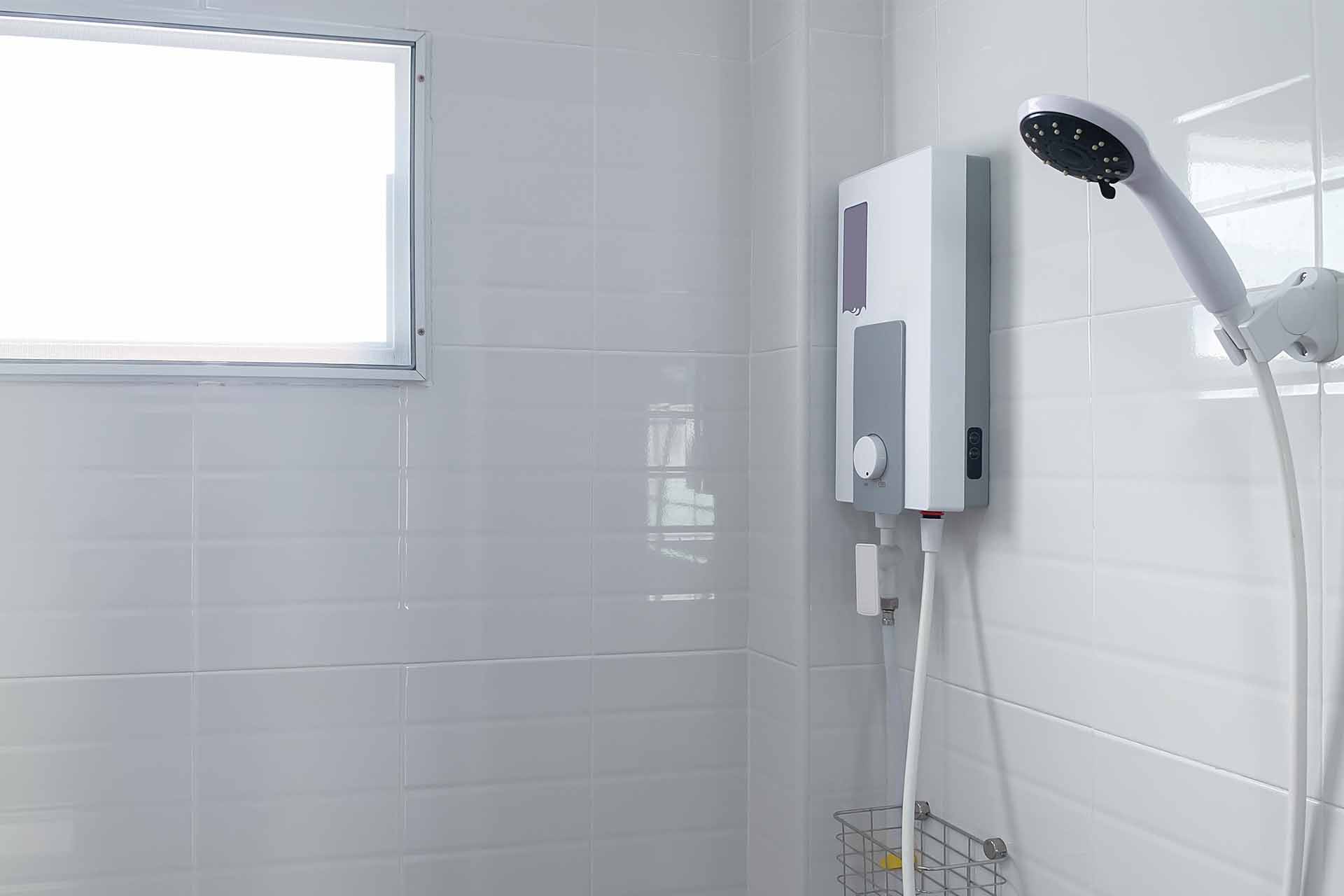 Cons of a water efficient shower head
Reduced water pressure
Some energy-saving showerheads can have a reduced water pressure compared to traditional showerheads, which can be less satisfying for some people.
Higher cost
Energy-saving showerheads can be more expensive than traditional showerheads.
Limited styles
Energy-saving showerheads may have limited styles and options compared to traditional showerheads, which can be a drawback for some people.
How long should a shower take to save water?
The length of time a shower should take to save water depends on the showerhead's flow rate and the individual's water usage habits. Generally, a shower should take no longer than 5-7 minutes to save water, according to the UK's Water Technology List (WTL) and the US Environmental Protection Agency (EPA) WaterSense program. This is because most people use around 40-50 litres (or 10-13 gallons) of water per shower, and taking shorter showers can significantly reduce water consumption.
A water saving shower head saves an average of 5 –10 litres per minute. For example, if you're using a showerhead with a flow rate of 9 LPM or lower, this is comparatively much better than a traditional showerhead, which can have a flow rate of up to 20 LPM.
Other water saving hacks
Other ways to save water include:
Water saver timers
Turning off the water whilst lathering or shampooing
Taking showers instead of baths
Fixing any leaks
In conclusion, water-saving showerheads are an easy and effective way for individuals to conserve water and reduce strain on local water systems. They can also lead to significant savings on water and energy bills, and help to reduce overall energy consumption. With growing concerns about water scarcity and climate change, it's more important than ever to take steps to conserve resources and make sustainable choices. Switching to a water-saving showerhead is an easy and effective way to do your part.
Did you find this blog on saving water while showering helpful? If so, visit our blog to read more of our energy-saving tips.
See the tradespeople we've checked and recommend for your job