Hiring a drone surveyor: What you need to know
Drone surveys have become the norm in recent years as they are well known for saving time, surveying inhospitable or unsafe areas, and for their high-quality image data. In this guide, you'll find out all you need to know about drone surveys.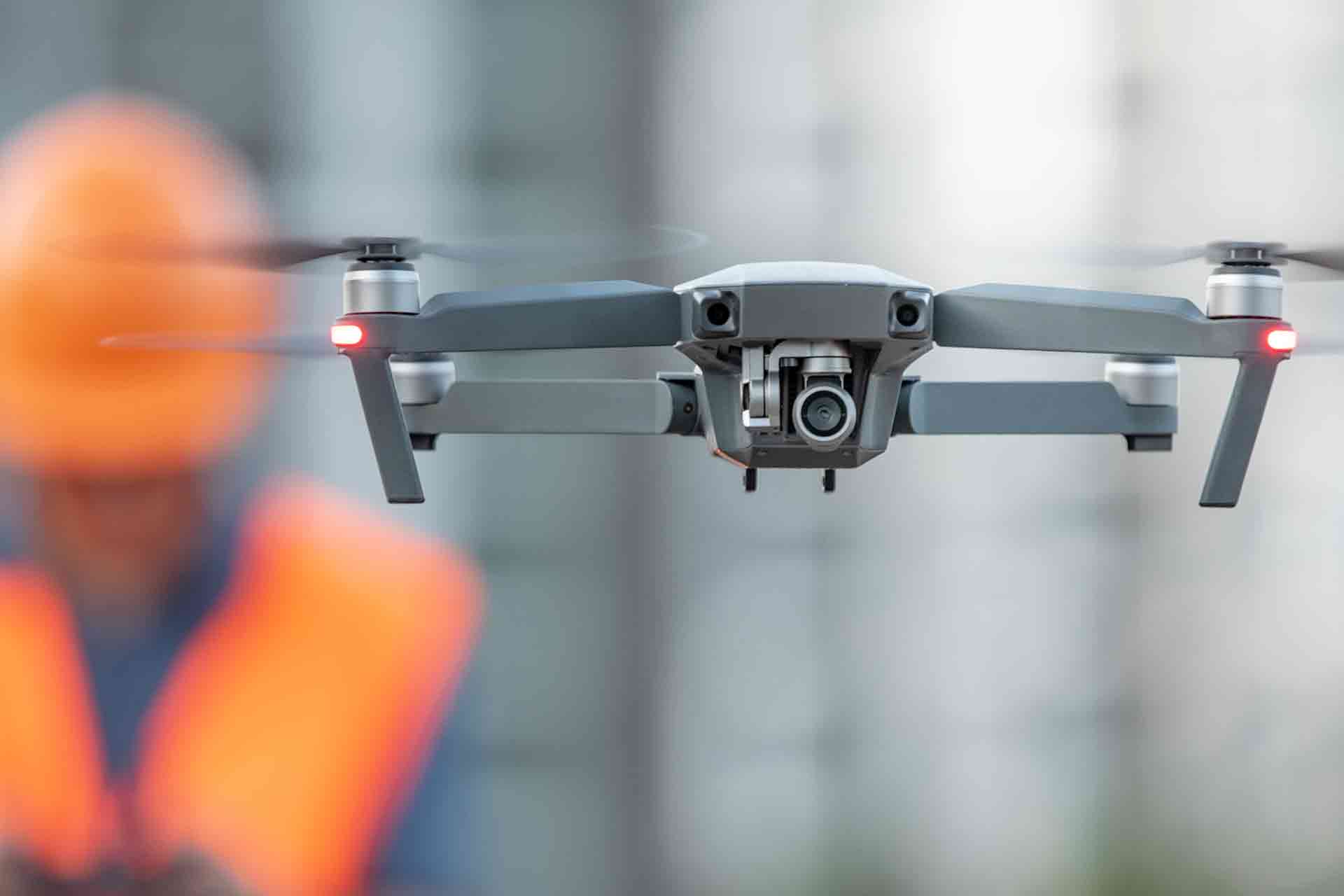 Drone surveys are increasingly becoming the norm in recent years as they are well known for saving time, their high-quality image data and for surveying inhospitable or unsafe areas. In this guide, you'll find out all you need to know about drone surveys, including the cost and the types of drone survey, covering the differences between a drone topographic survey and a drone lidar survey. Most importantly, we show you how you can find a good drone surveying company.
We spoke to Checkatrade member, Mark Sean Elliott from S4G Drone Services for his expert advice in this piece.
Why is it important to get a drone survey done?
Drones can survey at a much lower level than an aircraft and therefore they can access unsafe and inhospitable areas safely and in a cost-effective way. For example, assessing damage to your roof can be identified quickly and safely in any season.
How much does a drone survey cost?
Drone surveying costs are very reasonable, especially when you think about the money you could save in catching any repairs before they worsen. For a drone survey of a house roof, the average cost is between £300 – £500. A larger building, such as a warehouse will cost on average, £1,000. Because every job is unique, it's important to do your research and ask for comparable quotes. Many tradespeople offer free written quotations.
What projects do drone surveyors cover?
Checkatrade member, Mark Sean Elliott from S4G Drone Services provided us with details of the different jobs drone surveyors cover:
Small: Residential roof drone surveys (thermal or visual inspections); social housing surveys; small commercial premises; basic land survey; individual tower, mast, pylon, powerline section, section of pipeline; single house development (2D or 3D land survey; orthomosaic; point cloud survey); 3D point cloud surveys to output to AutoCad e.g. for Surveyors, Architects, Property Developers.
Big: Warehouse drone surveys; agriculture; LiDAR; environmental surveying; coastal surveying; BIM – building information management surveys; solar farms; wind farms (on or off shore) ; large construction (at all stages); quantity surveying; housing or commercial property development (2D or 3D land survey; orthomosaic; point cloud survey)
How to find a good drone surveying company
There are a lot of companies that provide drone surveying, including specialist drone companies and surveyors who may offer it as part of a broader package of work. Carrying out an accurate drone survey requires high skill and experience for the best and most accurate results.
Here are some tips to finding a drone surveying company that's right for you:
Use a trusted and vetted directory, like Checkatrade as this will give you quick and easy access to reputable and experienced tradespeople.
Be clear with what you need from the survey. There are many different types of drone surveying, and the experts will advise you best when they know what you need and why you need it.
Ask at least three companies for a written quote. Make sure the quote is directly comparable.
Take time to do your research and read reviews and ask people you know for testimonials.
Ensure they can provide the accuracy of results that you require – basic visual surveys require clarity of images to review results and interpret them, LiDAR and architectural, construction, quantity surveying surveys may require a GEO special and absolute accuracy of 15mm.
Read any case studies on websites and social media too, this is especially important if you've got an unusual survey to be done.
Look for longevity. Drones are a relatively new technology, but the most experienced surveying businesses have the potential for a decade or more's experience.
See the tradespeople we've checked and recommend for your job
What makes a good drone surveyor?
Checkatrade member, Mark Sean Elliott from S4G Drone Services:
"Highly focussed on safety and high level of planning/risk assessing; qualified, experienced, methodical in all aspects (planning, delivery, post-production); well-rounded in terms of being able to see the 'whole process' and ensure quality at all stages; calm and able to handle pressure; ability to work with people from all different roles, sectors and expertise levels; strong people manager – particularly their own team but also to manage any sub-contractors or partners."
Who can carry out a drone survey?
When finding a drone surveying company it's important to check that they are fully qualified, that they comply with the relevant regulations and are fully insured (they must have EC 785/2004 Compliant insurance). In order to fly a drone legally in the UK that has a camera and you must have the following qualifications from the Civil Aviation Authority (CAA):
To fly a drone you need to get your flyer ID by passing a CAA's theory test.
If you're responsible for a drone you need to register for an operator ID with the CAA.
To fly a drone for commercial purposes the person or company must have passed the A2CofC, PfCO or GVC CAA Accreditations.
For more complex work, such as BVLOS – Beyond visual line of sight; EVLOS – Extended line of sight; Flying 400ft+, an OSC (Operational Safety Case) is required.
To validate survey data in-house, RICS is needed.
To find out more about the qualifications you to be responsible for and fly a drone suitable for carrying out surveys go registering to use a drone or model aircraft on the CAA's website. All reputable and experienced drone surveying companies should be able to prove their qualifications when asked.
Drone surveying UK regulations
The UK regulations surrounding drone use, including surveying, changed in 2021. Here's a brief look at who's in charge of the changes, what they are, and what it means for drone surveying:
The Civil Aviation Authority is responsible for the UK air regulations, including those for drones and other unmanned aircraft.
The changes bought in from 1st January 2021 are now in alignment with the European Aviation Safety Agency
This means the idea of free circulation for drones across Europe is one step closer.
One key change is that in the new regulations there is no distinction between a commercial or a leisure drone flight – however, to gain commercial insurance operators must have at least an A2C of C qualification.
The new regulations instead focus on the potential risks and safety factors associated with the flight, such as harm caused.
These changes mean that some previously restricted or banned flights would now be allowed under certain conditions. For example, in some cases, drone operators will be able to fly significantly closer to buildings and people and even directly overhead.
Whilst these changes open up new opportunities it's also important all drone operators behave responsibly and are aware of UK law and operating restrictions before operating a drone.
A checklist to getting a drone survey done
Be responsible and ensure whoever is operating the drone is compliant with UK laws and regulations.
Use a trusted directory, like Checkatrade, where all tradespeople and businesses are vetted and reviewed.
Read reviews and listen to testimonials from others and ask to see evidence of previous surveys they have carried out.
Ask for three to five written comparable quotes, including the flight plan.
Finally, check that the drone operator has the experience, is fully PI & PL insured with a relevant insurance certificate that complies with the CAA (EC 785/2004 insurance) and is qualified according to the CAA's requirements. Especially if your survey is being carried out in difficult, hostile, or unusual terrain.