How to hire a glasswork specialist
Enhance your home with our guide to hiring the best glass work specialist. Including what to look for, warning signs and example questions to ask.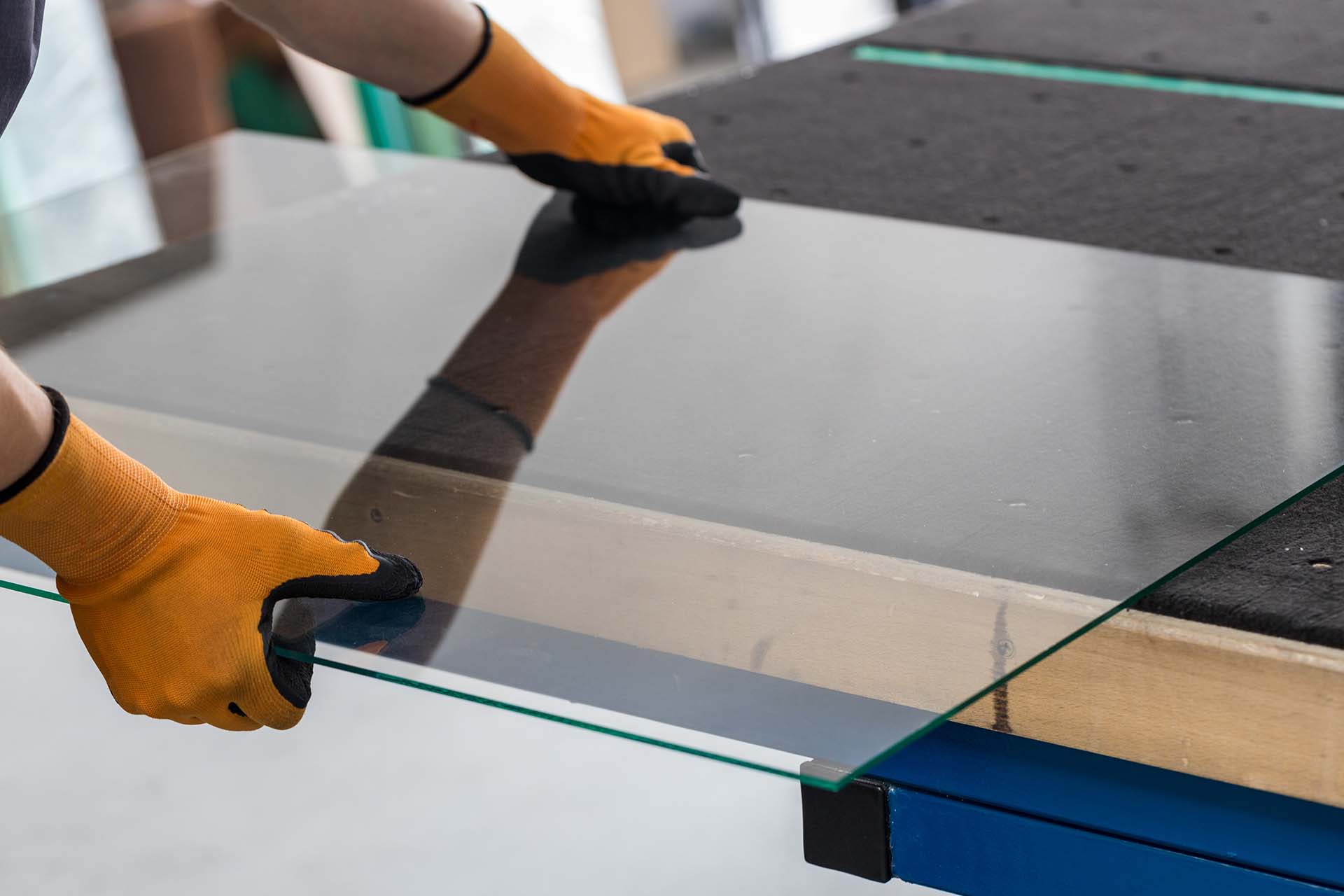 Glass is incredibly popular in homes all over the world. They add a class of sophistication, but they're also super practical, being easy to clean and maintain. If you plan to incorporate glass into your home design, you'll likely want to know how to hire a glasswork specialist.
In this guide, we'll show you what to look for in a glasswork specialist, plus we'll be covering some questions to ask and any warning signs to look out for.
First things first, make sure that any glasswork specialist you speak with offers the service you need. Many glasswork experts specialise in one type of glass, while others offer a range of specialist glass services.
Glasswork services may include:
Custom mirrors
Splashbacks
Balustrades
Bathrooms
Doors and windows
Glass furniture
You also need to make sure the professional you hire has the right experience and qualifications to do a good job. Checking customer reviews is a great way of making sure you're hiring someone who delivers excellent results.
Note: By checking tradespeople on Checkatrade you can see if they're insured with the relevant qualifications. 
See the tradespeople we've checked and recommend for your job
How to find the best glass balustrade installers near me
Glass balustrades look right at home in any modern property. They make a real statement wherever they are – on your stairs or balcony.
To find glass balustrade installers near you, there are a few ways you could start your search.
You might think asking family and friends is a good way to start. But even if they recommend someone, you'll want to make sure they come highly recommended in your local area too. So how can you check their reviews from hundreds of your neighbours too?
Shameless self-plug here, search any tradesperson on Checkatrade. You can see if your friend's or family member's tradesperson is an insured, qualified, and best of all, recommended by your neighbours. Even better, it will massively reduce the effort of finding a suitable glass balustrade specialist.
You can also use our search engine to find:
Stained glass repair near you
Local glass splashback installers
Local glass restoration services
And many more glass installation and maintenance services
How to find the best glasswork specialist
Investing in glasswork for your home is a wise decision for incredible aesthetics and to get the best results. You'll want to hire a trustworthy glass specialist to ensure your finished project is flawless.
During your search and when you speak with experts, consider these points:
They're professional
They have years of experience
They're happy to answer your questions
They have good knowledge of the service they're providing
They have the right insurance
They have many positive customer reviews
They're willing to show you examples of past work
Questions to ask a glasswork specialist
When looking for glasswork specialists, there are a few questions we'd recommend you ask to ensure you're happy with your choice.
A quality specialist should be happy to sit down and go through any queries or concerns you have, so don't be afraid to speak up if you need to.
Below are a few example questions you may wish to ask:
Can I see past pictures of your work?
How long will the work take?
Can you provide me with a written quote?
Do you provide a guarantee with your installations?
Does the quote include VAT?
How much experience do you have?
Do you have insurance?
Warning signs to look out for
Homeowners can fall victim to rogue traders. Luckily, you can avoid this by knowing the red flags to look out for when hiring a glasswork specialist. Make sure to ask the tradesperson to come over to give you a personalised quote and spend a little time getting to know them to ensure you have the chance to spot the following warning signs:
They ask for full payment upfront before doing any work
They have no insurance
They refuse to show you past customer reviews (they either have none or the reviews they have are negative)
They won't take the time to answer your questions
They come knocking on your front door without you asking for a quote
If you read reviews and notice a couple of mentions of issues on the project then don't treat this as a warning sign that they're a rogue trader. Issues on a project do happen even to the most experienced tradespeople. If an issue is mentioned then it's best to explore how the issue was rectified by the tradesperson. Teething problems can happen on projects and sometimes issues may not be down to the tradesperson so always find out the context if there have been any issues with a tradesperson you're speaking with.
Let us help with your search
As we mentioned previously, our online search feature is a great tool to use when looking for a glasswork specialist. Using your postcode, we'll find a variety of different tradespeople who operate near your home. All our members pass 12 checks to ensure they'll provide an amazing service to every customer.
What's more, we've now introduced a guarantee that covers any issues with your job for up to £1,000 when you hire one of our members. This will eliminate that 'fingers crossed' feeling of taking on a stranger to work in your home.