Hiring a gutter installation company
Fed up with rainwater pouring from your guttering? It's time you called in a gutter installer and this guide is here to help you find an experienced and trustworthy professional.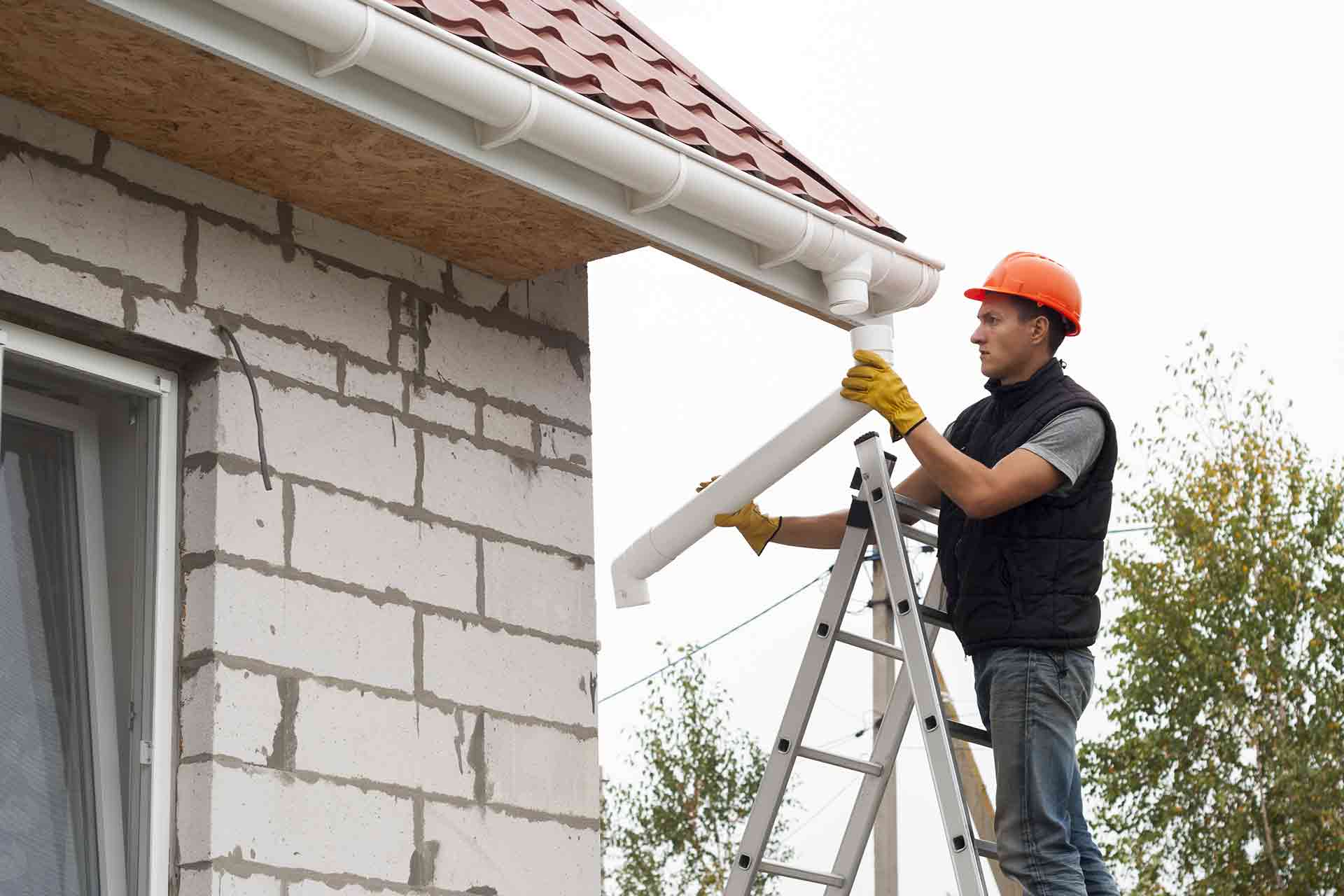 Gutters are an essential part of any roofing system as they channel rainwater away from roofs, windows and doors to help keep any type of building dry. And while installing new gutters or repairing the existing system might seem like a relatively easy job, it's incredibly important that the job is done correctly. If not, you could experience water damage, damp problems and drainage issues.
The best way to learn about the most suitable guttering for your home and how to rectify any issues will be to speak with a qualified gutter installer. Use this guide to ask the right questions of your chosen installer.
How to find the right gutter installer for your job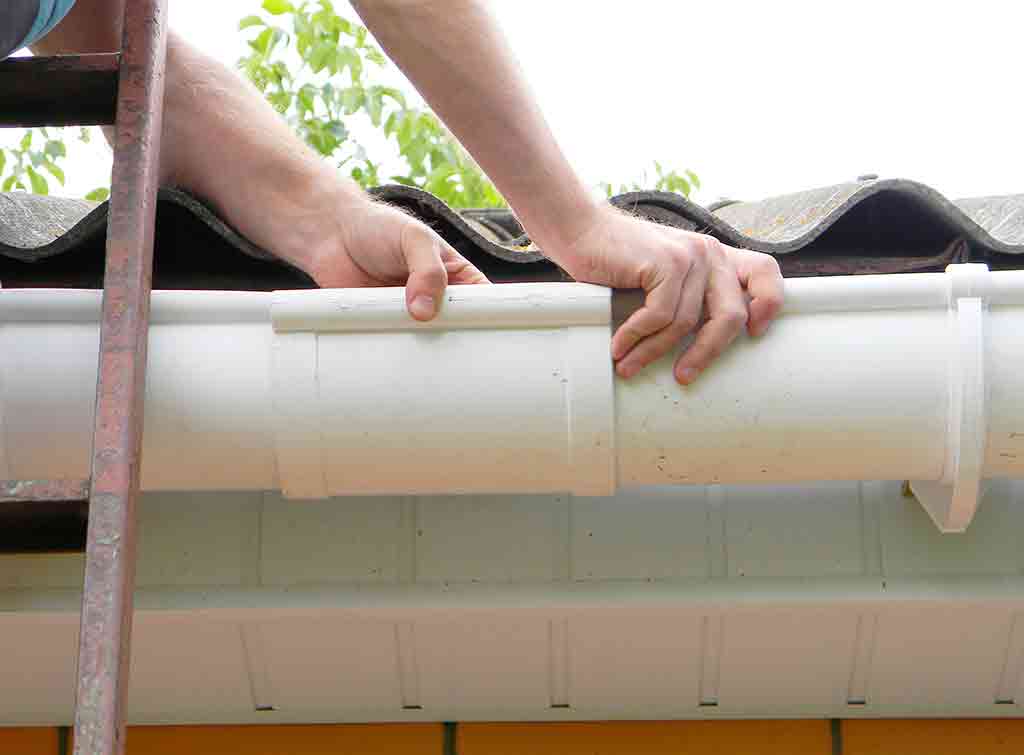 Check what sort of guttering services they offer. It's a good idea to build up a relationship with a company that provides all gutter services, including installation, maintenance, and repair. That way you know who to turn to for gutter cleaning, maintenance, repair, and replacement in the future.
Top tip: It's advisable to have guttering checked once a year to avoid any issues building up. It's worth seeing if they provide this ongoing service.
Visit their website or look on Checkatrade for reviews about the company. You could also take a look at any previous work they've done locally to see their workmanship.
Obtain at least three different quotes and get a detailed breakdown of costs so you can compare them like-for-like. If scaffolding is be required, find out if the hire costs are included in the quote.
Ask what their insurance covers. In order to protect your property and any neighbouring properties during a gutter installation, it is important that they have current liability insurance that covers all their work on your property.
Ask about their warranty policy. This is slightly different to insurance as it gives you a legal contract that ensures the products and services they provide for a number of years. A bare minimum for a guttering warranty would be one year, but three to five years is preferable.
Be aware: While most gutter installers do offer warranties on their guttering systems, sometimes this only covers the materials.
See the tradespeople we've checked and recommend for your job
What is the job of a gutter installation company?
Replacing a home's gutters will usually involve the following:
The set up of safe and stable access equipment, such as ladders, platforms or scaffolding, to the required height
The damaged or old gutters, support brackets, and pipes will be removed
The new guttering and downpipes are then fitted and connected to existing drains at ground level
A water test is then conducted to ensure the guttering and pipework have been installed at the correct angle and flows freely into downpipes
Finally, the scaffolding is taken down and any waste material removed
What does a rain gutter installer generally charge?
The costs for your rain gutter replacement work will depend on the job that needs doing. Individual units can often be fixed without having to replace the whole guttering system of the property.
Average rain gutter replacement costs
Replacing a gutter support bracket costs around £18 – £20 per metre
Taking off and refixing an existing uPVC gutter is on average £35 – £50 per metre
Removing existing gutters and replacing them with new uPVC gutters with all fixings will cost around £35 – £40 per metre
If you want a new cast iron downpipe the cost will be around £75 – £80 per metre
For more information on costs, see our gutter replacement cost guide.
See the tradespeople we've checked and recommend for your job
Trade bodies for guttering specialists
While there's no official trades body or certification in the UK, you should always pick a contractor who has some kind of certification that they are trained and skilled in their craft. If a guttering contractor is certified and trained, they are most likely to display the information on their website.
Checkatrade member, Nathan from Blue Sky Guttering:

"You do not really need any particular qualifications, however, working at a height, safety regulations must be studied and followed. As a company that do a lot of commercial works we also have the following accreditations: Constructionline Gold Member, IOSH Accredited, International Powered Access Federation (IPAF), Alcumus SafeContractor, UKAS ISO – 9001, 14001, 45001, CHAS 2013 Ltd Accredited Contractor, NFRC Member, HD Sharman Limited Approved Contractor."
Questions to ask your rain gutter installer
Once you've chosen your gutter expert asks them these questions:
What qualifications do you have and what do you specialise in?
Do you have examples from previous customers I could see?
Will you be removing and disposing of the old guttering?
How long is the warranty for the work?
How long will it take for the work to be completed?