How to find and hire a bathroom remodeler
Looking for a reliable tradesperson for your home improvement project? Our hiring guide will help you find a tradesperson you can trust.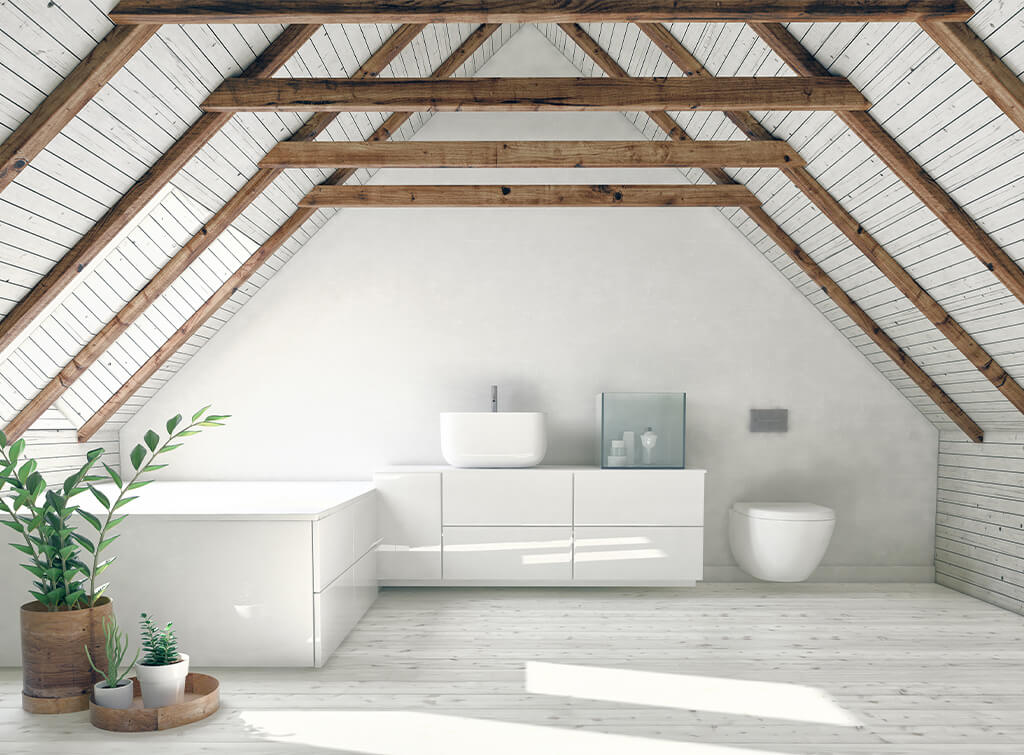 If you're looking to undertake a bathroom renovation and want to know how to hire a bathroom remodeler, we've put together the perfect guide.
Embarking on a home improvement project is an exciting prospect, and renovating our bathrooms is one of the easiest ways to see instant results.
Whether you're transforming it into an Atlantian oasis or replacing old furniture with modern alternatives, making sure you have a high-quality remodeler on your side is worth the investment. They'll help you with your project from start to finish, giving you the peace of mind of a job well done.
Find a bathroom remodeler
The following section is going to focus on tips for how to hire a bathroom remodeler.
Speak to a range of contractors
You don't walk into a shop and buy the first thing you see, so why would you do that with your home remodeler? Like all roles, expertise and services differ. So, it's always worth shopping around to make sure you get the best deal.
Speak to at least three different contractors and ask for quotes and an outline of how they'll meet your needs.
Review previous work
Most bathroom contractors will show you their portfolio or a picture gallery of previous works. The Checkatrade website makes this process even easier. You can view a contractor's full business details, their portfolio, any linked social media accounts, and read their reviews from previous clients.
The professionals on our site are checked by us, their reviews are checked for legitimacy, and we also offer a guarantee on certain trades to ensure greater peace of mind.
So, if you see someone you like, don't hesitate to get in touch with them.
Ask for written estimates
Always make sure that any estimates you receive are given in a written format. Due to human nature, verbal estimates often leave out important details that a written estimate covers. It also lets you verify what's required, add or remove items, and confirm a more realistic final value. They also protect you if the worst happens and you end up having to take legal action.
Although asking for a ballpark figure is fine initially, make sure you receive a written one to keep both you and your bathroom renovator covered.
Confirm the schedule
This is a big one. A lot of projects run longer than first promised because of unforeseen circumstances, which is why scheduling matters.
So, before you sign off on any contract, make sure you're fully aware of the timings and duration of each stage of the project. Look for a 'time is of the essence' clause, which will define the set amount of time a contractor has to complete your renovation. It should also include a payment schedule.
Then, when you and your remodeler are in agreement, work can commence.
Seek clarity
Don't be afraid to ask for clarity about any aspect of your project, including details about planning, scheduling, supplying of materials, sub-projects, and anything else you're unsure about. It's also worth noting that some contractors are happy to work with your existing bathroom materials to upcycle or repurpose them.
However, most of the items and larger building items should be supplied by the contractor.
Verify any licenses or credentials
It's imperative you hire a bathroom contractor who's licensed and registered as per the law (if applicable). You can check on the municipal agency website to make sure they're up-to-date; for example, whether they have insurance, what accreditations they have, if they have any CCJs etc.
At Checkatrade, we make this easy. Our members are vetted through a rigorous 14-step process, which has been proven to protect consumers and eliminate rogue tradespeople, meaning you're can rest safe in the knowledge that if you hire one of our professionals, you're in capable hands.
See the tradespeople we've checked and recommend for your job
When to hire a bathroom remodeler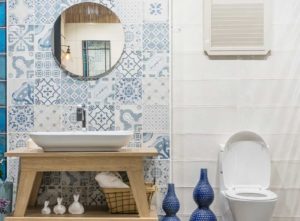 Once you've found your bathroom contractors and verified them, how do you choose between them?
Your final choice needs to reflect not only the price but the benefits of working with each. It's easy to go for the lowest quote, but that doesn't always reflect quality. Consider the longevity of your remodel and whether it's worth choosing a contractor who will save you money in the long run.
We suggest writing a pro and cons list and checking off the following:
The contractor you think you'll work best with
What portfolio you were most impressed with
What scheduling suits you best
Which contractor was the most professional
The highest testimonials or performance rating
What qualifications and credentials were most appealing
Sign a contract
The contract is the last step when it comes to hiring a bathroom remodeler. Make sure it's signed and dated by both you and your chosen contractor. And make sure it includes all the particulars of a project. For example, cost, payment terms, site address, scheduling etc.
Note that if a contractor doesn't provide you with a legally binding contract, this is a huge red flag. A contract is there to protect both parties should any issues arise during the course of the project.
Let the work commence
Congratulations, you just successfully hired a bathroom remodeler. Now all that's left to do is sit back while the work commences and enjoy the finished result! Why not check out our Bathroom Design: 5 ideas for an eco-friendly update for some extra design inspiration while you wait?
Did you find this blog helpful? If so, we have plenty more where this came from. Check out our blog for more expert advice, hiring guides, how-tos, and inspiration.