How to adjust uPVC door hinges
Fed up with your uPVC door hanging out of alignment in its frame? The answer is to try adjusting the hinges until it's back in position with this step-by-step guide.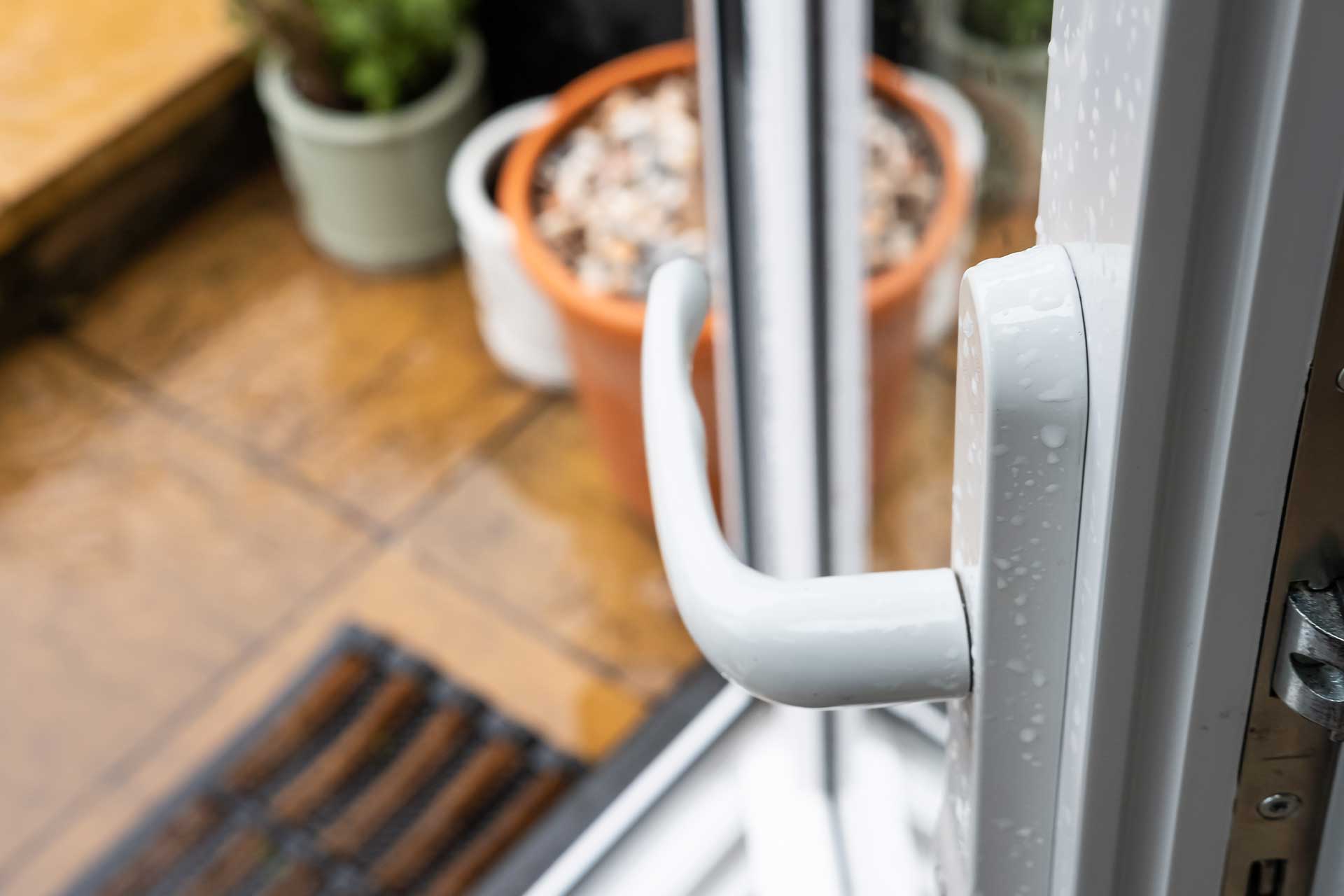 Is your door scratching the floor? Are draughts coming in through the gaps around the frame? Issues with locking the door? These problems are very common but can be easily sorted by adjusting your uPVC door. Let's take a look at how you can adjust your uPVC door by adjusting the hinges.
Before doing anything, check the manufacturer's or installer's warranty or guarantee. If you start making changes or adjustments yourself, it can invalidate any claims. If you are unsure, we recommend using our free search tool to find a uPVC specialist who can give you advice.
Want to know the cost of uPVC door repair? Check out our handy guide here.
See the tradespeople we've checked and recommend for your job
How to adjust hinges on a uPVC door
First things first, identify what type of hinges your door has. There are three main types. A flag hinge is mostly found in modern uPVC doors and will allow you to adjust the door's depth, its horizontal position, and its height. A T hinge is similar to a flag hinge and will allow you to adjust the door horizontally and vertically. A butt hinge is usually found on older doors and most likely will only allow lateral adjustments.
Once you've established your type of hinge, here's what you'll need: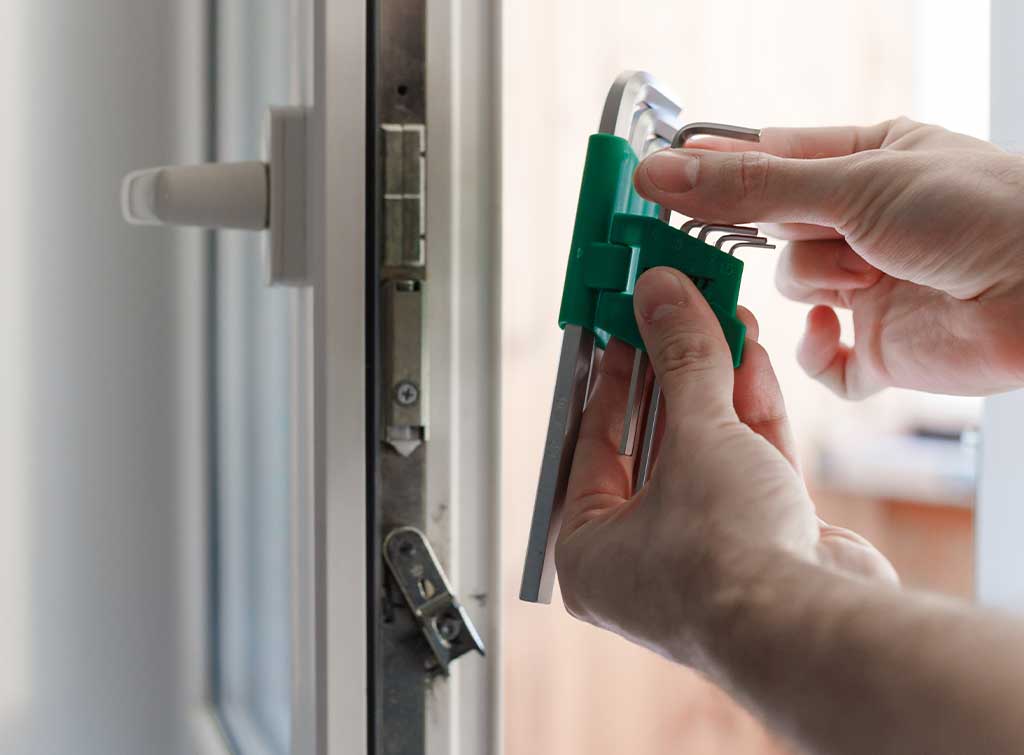 Flathead screwdriver
Philips head screwdriver
5mm Allen key
Steps
Firstly, it's important to note what the different screws on a hinge typically do. The screw at the top of the hinge is for adjusting the height, the screw at the side adjusts the door horizontally, and the screw at the door adjusts the depth.
Identify how your door needs adjusting (vertically, horizontally or its depth) and pick the right screw to adjust.
The adjustment screws may have a cap over them. Use a Philips screwdriver to loosen this, and a flathead screwdriver to pop the cap off.
Then, using an Allen key, rotate a couple of times and tweak until the correct position is reached.
See the tradespeople we've checked and recommend for your job
How to adjust flag hinges on uPVC door
The adjustment screws on a flag hinge might be ordered differently, so always check with your manufacturer's instructions before adjusting them. If you don't have the instructions, check as you adjust which screw makes with adjustment.
How to adjust uPVC french door hinges
Most uPVC doors have 3-4 hinges. Make sure you adjust all the door hinges the same way to maintain equal pressure and ensure the longevity of the door.
How to adjust old uPVC door hinges
Old doors will usually have a butt hinge, which often only allows you to adjust the height of the door. If there is a small screw in the centre of the hinge, you must loosen this first, and then you can turn the adjustment screw.
FAQs
What if I adjust my uPVC door hinges and it doesn't work?
If you have tweaked the hinges and still can't get the door to fit properly, this might be a sign there is a problem with the hinges. You have two options – contact the original supplier to replace the hinges, or speak to a uPVC window and door installer for advice.