How to clean uPVC window frames
Knowing how to clean uPVC window frames without damaging them is important for increasing their longevity. We've put together this guide to help you avoid making any mistakes, so your uPVC remains glossy and bright for as long as possible.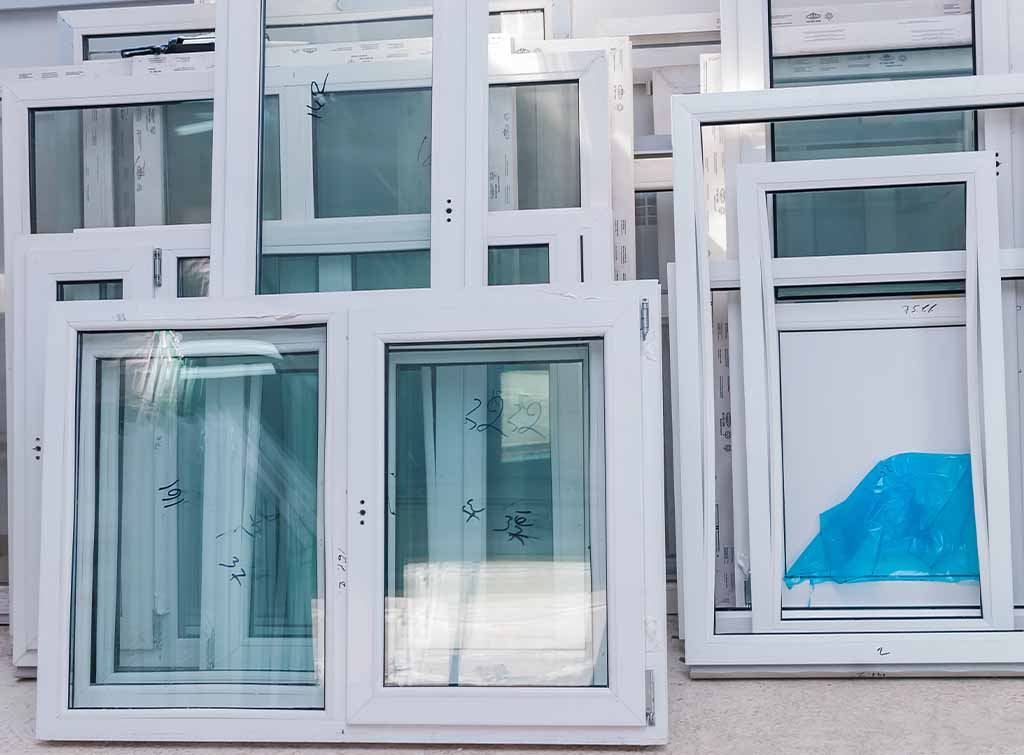 If you're wondering how to clean uPVC windows, you've come to the right place. uPVC is a popular, low-maintenance, and lightweight plastic building material. It stands for 'unplasticised polyvinyl chloride' and is used in most new builds or modern renovations. Although uPVC is a versatile material with several applications, it's mainly used on window and door frames.
Despite the material's durability and benefits, one of the main complaints homeowners have about uPVC windows and doors is how dirty they get. The build-up of grime can affect the appearance of uPVC, making your home look worn and lacklustre. Thankfully there's a simple fix: cleaning them!
Let's take a look at how to clean uPVC window frames and doors for long-lasting results.
How to clean uPVC window frames
There are several specialised cleaners on the market for cleaning uPVC. However, we're going to look at the more cost-effective and greener alternatives. This solution is easily rustled up in your home with household products. All your need is the following:
Spray bottle
White unscented vinegar
Access to a tap
A microfibre cloth
Baby wipes
Once you're equipped, follow these steps:
Go over your window frames with baby wipes or a damp cloth first to remove the top layer of dirt from your uPVC.
Mix the white vinegar and hot water into your spray bottle using a 1:4 cup ratio.
Spray on the uPVC frames and leave to soak for around 10 minutes (this will lift the remaining dirt).
Wipe down with a soft cloth soaked in warm water to remove the vinegar solution.
Buff and dry with your microfibre cloth.
Stand back and admire your handiwork.
NB: Cream cleaners and abrasive scrubbers scratch the uPVC frames, creating abrasions and textures that make them harder to clean over time. Resist using these types of cleaners on your uPVC to increase your window and door frame's longevity.
For best results, we always recommend hiring a professional to clean your uPVC frames.
See the tradespeople we've checked and recommend for your job
How to remove mould from uPVC window frames
If your frames are mouldy, simply increase the amount of vinegar you add to the hot water. As before, leave the solution to soak for around 10 minutes before scrubbing the dirt away and buffing the frames with a microfibre cloth. With any luck, your window frames are back to being crisp white!
If this isn't strong enough to remove the mould we recommend using a specialist uPVC cleaning product. You'll be able to find a suitable product in places like B&Q or Screwfix. Here are some popular examples:
HG uPVC Powerful Cleaner
Dirtbusters uPVC and Conservatory Cleaner
Rhino Goo! uPVC Cleaner
How to clean uPVC doors
Cleaning your uPVC doors requires the same method as cleaning your window frames. However, for the glass and main panels, simply use warm soapy water and a soft cloth, which is easy, simple, and effective.
Wash down your entire door and follow up with a microfibre cloth. Microfibre cloths are great because they are gentle and scratch-proof. This means you won't accidentally damage your door while trying to restore it to its former glory. For any glass panes, use a gentle window cleaner and buff it with your cloth until it sparkles.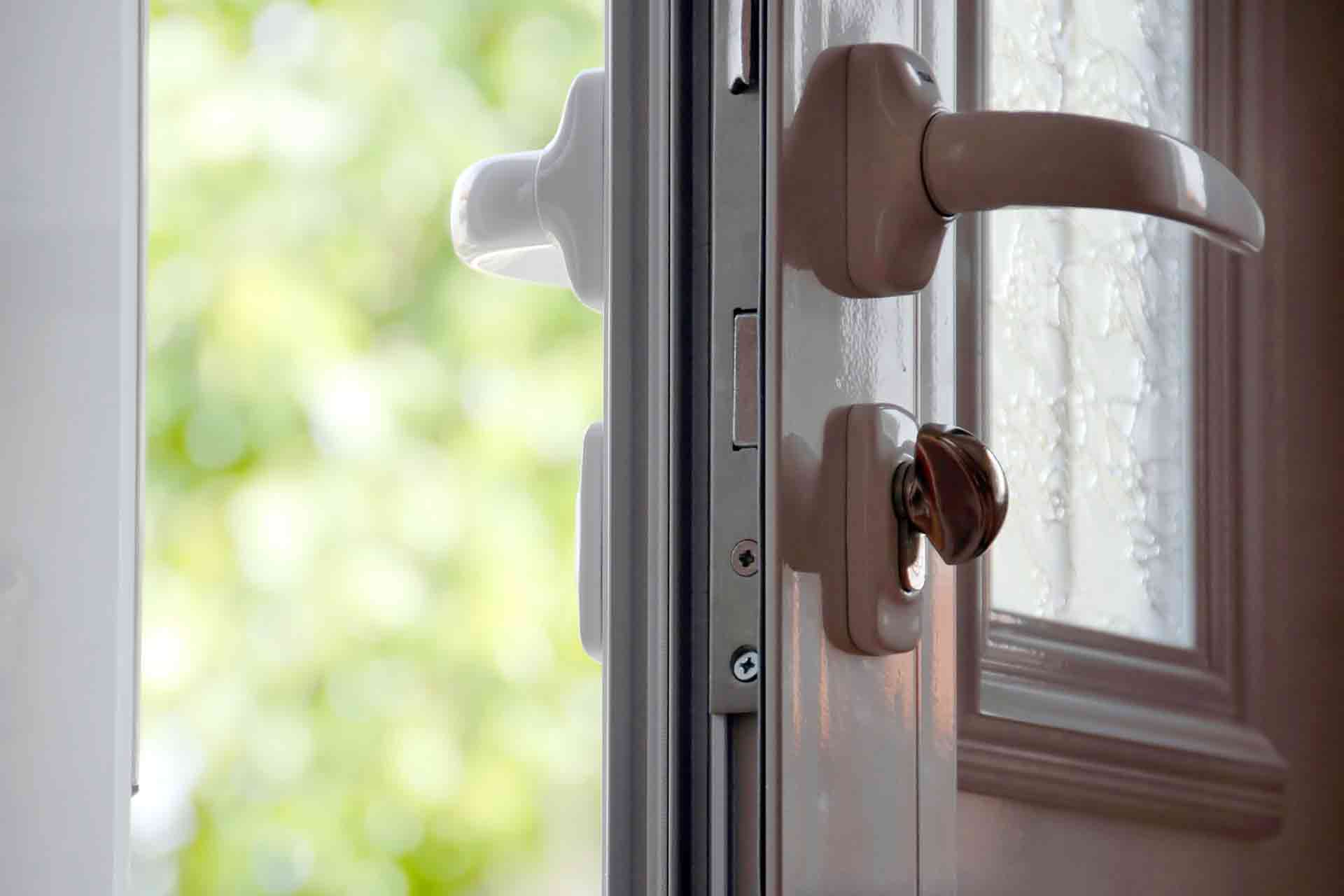 How to clean uPVC window sills
Dirty window sills can make your home look unkempt and grimy, so to keep them white and bright, regular maintenance is required. Thankfully, your window sills just need a quick wipe-down every few weeks to keep them looking their best. Simply follow these steps for optimal results:
Use a soft sponge, cloth or old rag and dip it in some warm, soapy water.
Rinse out and wipe your weapon of choice across your window frames to lift the dirt.
Repeat as necessary and follow up with a dry and non-abrasive cloth to remove excess water.
Buff with a microfibre cloth to return your uPVC's shine.
How to clean uPVC fascia boards
Cleaning fascia boards involves working at height. Because of this, we highly recommend hiring a professional to do the job.
How to remove paint from uPVC
If you've got paint on your uPVC frames, then don't panic; there are ways to remove it.
Wet paint is easier to clean than dry paint. To remove wet paint, simply use warm, soapy water and a non-abrasive sponge to wipe the paint away.
To remove dry paint, use warm soapy water to soak the paint and then use a scraper to gently scrape it off. Make sure you are careful not to scratch the uPVC.
What NOT to use when cleaning uPVC windows
uPVC is a sensitive material prone to scratches and damage if they're not cared for properly. Therefore, avoiding various products with abrasive agents will stop you from causing irreparable damage, which results in costly replacements or repairs. However, what liquids, sprays and chemicals should you avoid?
Bleach is a huge no-no, despite the temptation to restore the uPVC's white sheen.
Cream cleaners such as Cif and Jif, which are mildly abrasive.
Methylated or white spirits.
Nail varnish remover.
WD40.
Wire wool, iron wool, or scouring pads.
Elbow grease – too much pressure will result in damage.
For more information on cleaning uPVC, check out our cost guide here.
Did you find this article helpful? Let us know in the comments! And if you'd like more advice, how-to's, or expert advice, read our blog for the latest information. 
See the tradespeople we've checked and recommend for your job