How to create a kitchen garden
Want more homegrown vegetables but don't have a lot of outdoor space? Then a kitchen garden could be the answer.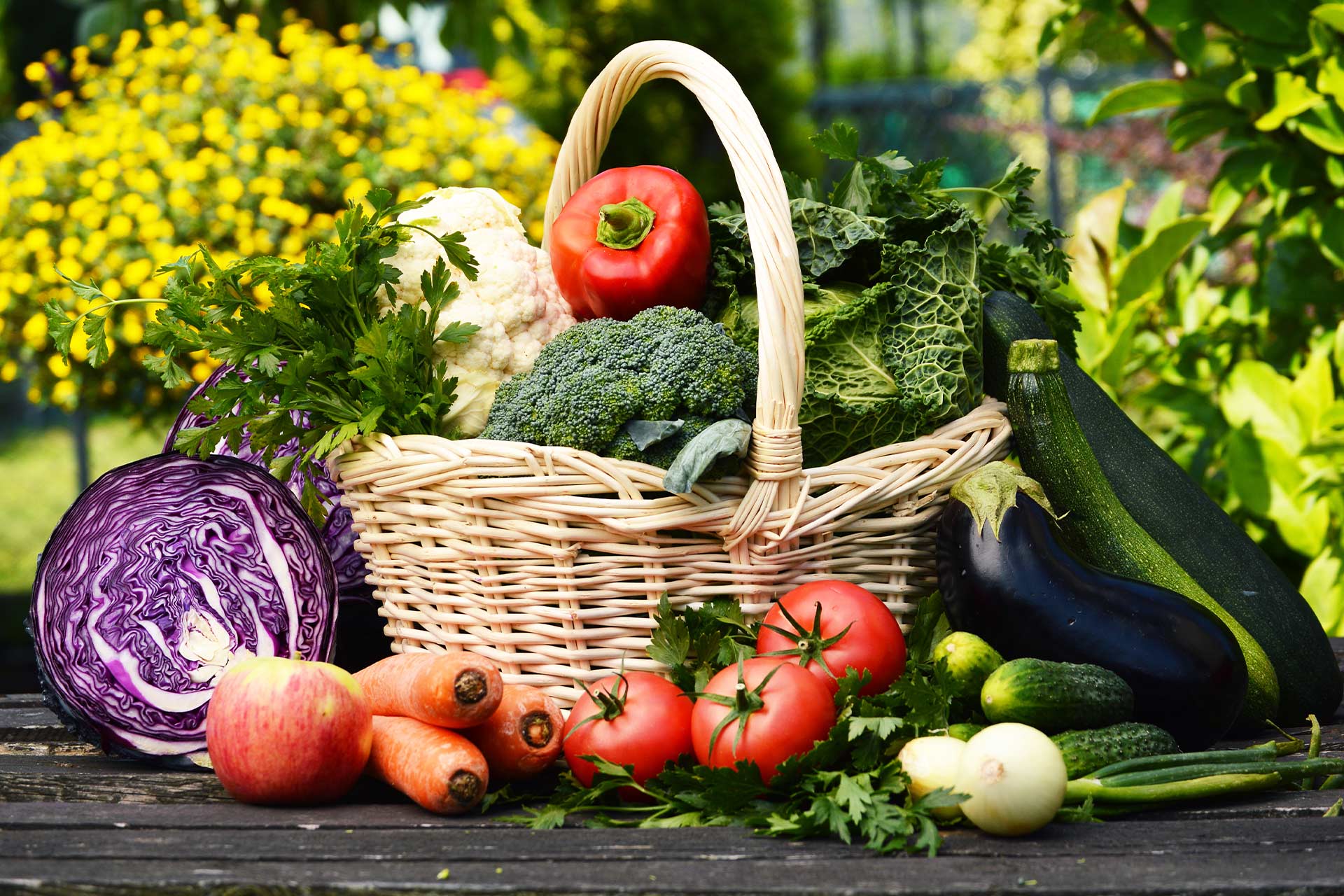 Smaller than an allotment or traditional vegetable plot, and often built into raised beds or pots, a kitchen garden can be built near your house. This means you can maintain it easily and harvest your produce regularly. Think of a daily salad, green leaves for a smoothie, or even a garden-inspired meal a week.
If the idea of a mini veggie garden producing seasonal culinary treats suits you more than a plot producing huge harvests, this hands-on guide will steer you through the steps of creating your very own.
Do be warned, there will likely be hard groundwork required, involving machinery before you even start thinking about planting. It might be wise to speak with a professional landscaper before you begin creating your kitchen garden.
See the tradespeople we've checked and recommend for your job
What does kitchen garden mean?
A kitchen garden is a mini vegetable, fruit or herb garden that's located near your kitchen where it can be harvested when needed. It can be any size and built into any sort of container depending on your preferences and the space you have to play with.
A kitchen garden can be created even in the smallest of outdoor spaces, such as a window box, and can still provide plenty of healthy treats if maintained correctly.
What are the types of kitchen garden?
Quite frankly, anything that grows in soil can be planted in a kitchen garden.
You could dedicate your kitchen garden to fruit bushes, such as raspberries, strawberries and redcurrants. Or you could simply grow a collection of herbs that are fresh for picking and adding to dishes. Obviously, if you want to grow root veg, such as potatoes and carrots, you're going to need depth, like a raised bed.
If you want some more inspiration for your outdoor space, check out our 2023 garden trends for more ideas and tips. 
How to build a kitchen garden in a raised bed
Raised beds are ideal for creating a kitchen garden. Not only do the sides protect from pests like snails and slugs, but they also offer good drainage. They also create easy-to-access beds for maintaining your plants.
You can buy ready-made ones or if you want to have a go yourself, or you can try using wooden planks or old railway sleepers to create vegetable beds.
If you'd like to tackle this DIY project yourself, here's what you'll need:
Wooden stakes or posts, around 5x5cm
Wooden planks or railway sleepers cut to the size of your bed – between 1-4m in length
Nails or screws
Screwdriver
Hammer
Top soil
Step one
Before starting to build your bed, you need to level out the area where it will be located.
If you need help clearing and disposing of debris, seek advice from a professional landscaper who will have the tools and experience to get this done quickly and easily.
See the tradespeople we've checked and recommend for your job
Step two
Choose the size of your bed depending on your chosen planks. Stake out the corners of your bed with wooden stakes or posts.
Step three
Screw or nail your planks to the posts to create the sides, with the edges of the planks bedded around an inch into the ground for stability.
Step four
If you have free-draining soil, go ahead and fill your bed with compost and soil. However, if you have poorly draining soil, you'll need to add a layer of gravel, stones or rubble to encourage drainage.
Adding a liner is a good investment as it will stop the soil from settling, allowing you to top it up easily with topsoil.
Top tip: People often forget to line timber beds with black polythene to keep the timber dry and extend its life. If you don't, you'll find the wood will start to root over the years and will eventually need replacing.
5 tips to make the process easier
Pick the right time of year to start your kitchen garden. Spring is a great time. Winter is not

Choose the best position for your kitchen garden. Ideally where there is morning sun and around six to eight hours of direct sunlight a day. This will encourage fast-growing crops

Find a spot that is protected from wind to ensure any delicate crops won't get damaged by harsh weather. A fence, hedge or windbreak will be ideal

Decide on the size of your plot considering what you will be able to manage. If you only think you could manage a small container, that's also great as you can still grow plenty of things in it. To find out how much space each vegetable or fruit plant will need, check their seed packet or plant pot, and choose the right size of containers that will work
Make a list of what you want to grow and only grow what you and your family will love. There's no point slogging over your kitchen garden only to grow produce that your family won't eat and goes to waste
Cost of building a raised garden bed
Wooden garden beds are the cheapest to build, the most common type of wood used being cedar. For a cost of around £150, you can install a 4 x 4ft raised wooden bed. You'll be able to find lower prices for smaller boxes, too.
However, for the time it will take you to install the build, it's often worth hiring a professional to get your garden looking perfect.
Find more information on the cost of building a raised garden bed here. 
See the tradespeople we've checked and recommend for your job
How to make a kitchen herb garden
Herbs can be easily grown in any pot with good drainage, such as a window box outside the kitchen. Just think how lovely it would be to snip fresh herbs and drop them into your dishes.
Choose easy-to-grow herbs, such as mint, sage, thyme, parsley and rosemary. These will flourish in a sunny spot if watered and snipped regularly, and you'll be able to harvest them for up to nine months. Many herbs will come back year after year, providing you with years of delicious meals.
Top tip: Many people try and fail to grow basil, however, it's a high maintenance herb and needs plenty of TLC and sunshine. Give it a miss unless you're keen to grow it and spend time caring for it.
How to build a kitchen garden from scratch
Growing from seed is a low-cost way of starting your kitchen garden from scratch. Firstly, make sure your soil is in good condition by weeding it and digging it over.
You can plant seeds directly into the soil, however, you must wait until the risk of frost has gone and the soil is at least 7°C, as seeds won't germinate below that. It is possible to warm up the soil by covering it with clear plastic sheeting for a couple of weeks to dry out. This will also kill off any dormant weeds.
If you want to get your seeds started sooner, start your vegetables indoors by planting the seeds in seed trays or a propagator and placing them on a sunny window sill. Then, once the frost has gone and your seedlings are looking strong, plant them out before they get too tall and droop.
Top tip: Don't sow your seeds indoors earlier than six weeks before you plan to plant them out, otherwise they will grow too big.
FAQs
What are the benefits of a kitchen garden?
A kitchen garden is a great opportunity to grow organic produce that is tastier and healthier. You'll even be able to cut down on your grocery bills once your kitchen garden is thriving.
How do you maintain a kitchen garden?
As long as it's in a sunny spot and you regularly water your plants, it should do well. Prevent plants from 'going to seed' as this means they can no longer be harvested.
See the tradespeople we've checked and recommend for your job