How to fit a toilet seat
Expand your DIY knowledge and quickly learn how to fit a toilet seat today. Including clear instructions as well as lots of helpful tips and tricks.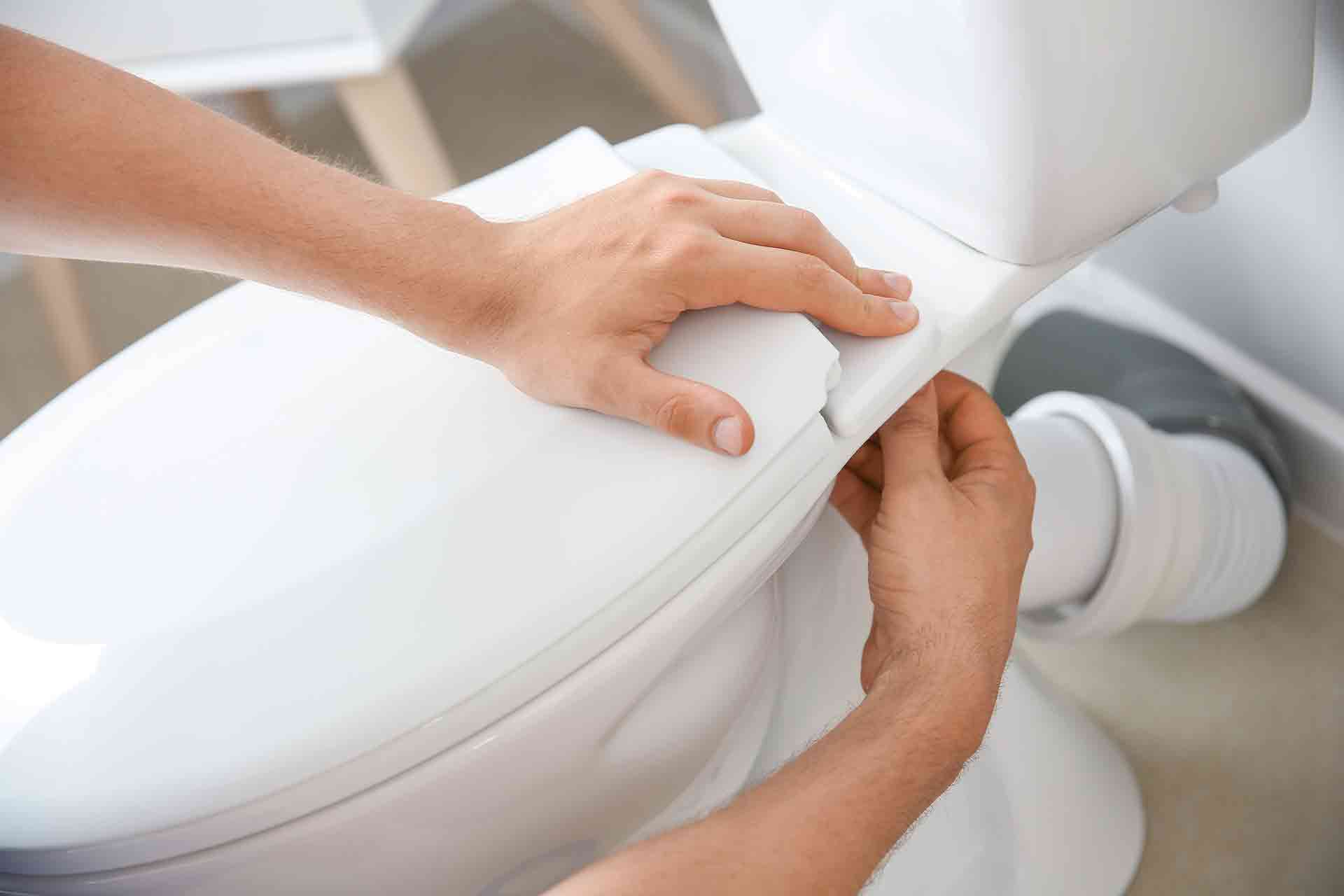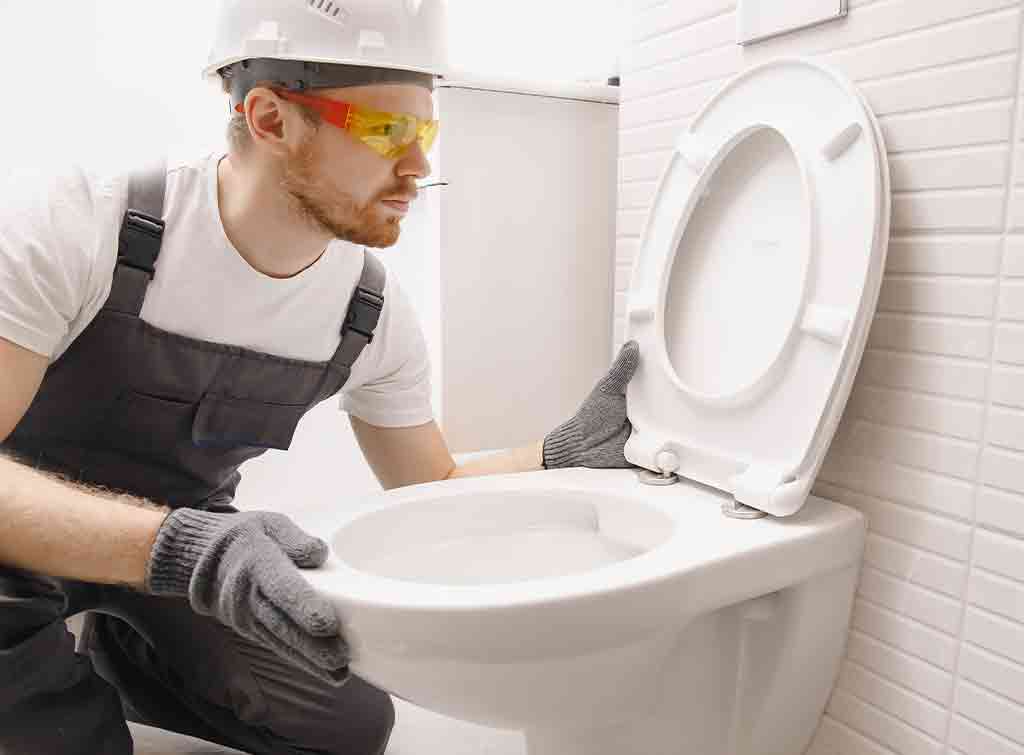 Renovating toilets isn't the most glamorous project, but as a fixture used every day, your toilet needs to be in good working order. A great, affordable way of transforming the look and feel of your bathroom is to learn how to fit a toilet seat.
This is the perfect project for DIY beginners as it isn't too complicated and it is unlikely any mistakes you make will break your toilet.
Stick with us to explore our step-by-step guide, covering areas like how to fit a soft close toilet seat and how to tighten a soft close toilet seat.
How to fit a toilet seat
When changing your toilet seat, the first thing you will need to decide is if you want an entirely new seat or to stick with your current model. If you choose to change to a new colour, style or material, you will need to take measurements and ensure the new seat is compatible with your toilet.
If you're looking for a like for like replacement, it is a good idea to check if your toilet is still available to buy. You can speak with the manufacturer to see if the seat is sold anywhere. This will avoid any sizing and shape issues.
Wondering how to fit a toilet seat? Once you have received your new seat, it is time to begin. Follow the below steps for great results:
Firstly, wipe around the area below the old toilet seat, removing any dust or debris.
Then, loosen the bolts at the back of the toilet that hold the seat in place. These are likely to be a couple of wingnuts.
When loosened, the nuts and washers are likely to drop. Ensure that you are ready to catch them so as not to lose any parts.
Gently lift the old seat out of place, carefully making sure that no fixings drop down the pan.
Line up the new seat and place (usually) threaded bars through the gaps at the rear of the toilet pan.
Ensure that the seat is perfectly lined up and open both the lid and seat at different points whilst tightening the fixings to ensure that there's not so much movement that the seat re-aligns itself incorrectly.
When complete, ensure that fixings are fully tightened.
See the tradespeople we've checked and recommend for your job
How to fit a soft close toilet seat
Soft close toilet seats are a great option for families with young children. They are basically impossible to slam so are much quieter than standard toilet seats. In addition, some children find it difficult to shut heavy toilet seats without dropping them, so choosing a soft close toilet seat will protect their little fingers from falling seats time and time again.
What's more, these toilet seats are easier to maintain than their traditional counterparts. Unsure how to fit a soft close toilet seat? Just follow the instructions in our 'how to fit a toilet seat' section.
How do soft close toilet seats work?
While we have discussed a few of the benefits of choosing one of these clever seats, you may be interested in how soft close toilet seats work.
Rather than working on a conventional hinge type arrangement like traditional seats, soft close toilet seats use a damper often in the form of a cylinder. This effectively slows down the speed at which your toilet closes.
How to tighten a soft close toilet seat
It is important to keep your toilet seat functioning properly in order to prevent loosening and damages. Learning how to tighten a soft close toilet seat isn't too difficult. In fact, you just need to follow the below steps:
To start, open your toilet seat and look at how it connects to the toilet.
If it looks as if it is sat on two 'pegs', it is likely that it is a soft close seat.
Move the seat into the upright position and gently pull it. The seat should eventually come free of its fixings.
Next, place the seat on a flat surface, turned upside down.
Where the seat was meeting the 'pegs' is likely a cylinder (a small 'tube' like object) on either side. Remove this.
Some, not all, are adjustable. Try to turn the damper so that it tightens.
When done, reinsert it into the seat and re-assemble it in a similar way to which you removed it.
How to fit a new toilet
Now you know how to fit a toilet seat, you may be interested in learning how to fit a new toilet. Installing a toilet is a lot more advanced than just the seat but if you are confident in your DIY knowledge it is definitely a fascinating skill to learn.
For a step-by-step guide full of tips, please see our how to fit a toilet guide.
What should I do if I get confused?
While we hope this guide will make fitting a toilet seat more accessible to less experienced DIYers, this is not always the case. Don't feel disheartened if you get confused or lost at any time, the best solution at this point is to call in an expert.
Use our free search feature to find a trusted professional in your area who will be happy to help you. You can even ask questions and learn where you went wrong, giving you the confidence to try again in the future.