How to fit a toilet
Want to learn how to fit a toilet? Discover our informative guide bursting with helpful tips. Including clear guides and essential guidelines.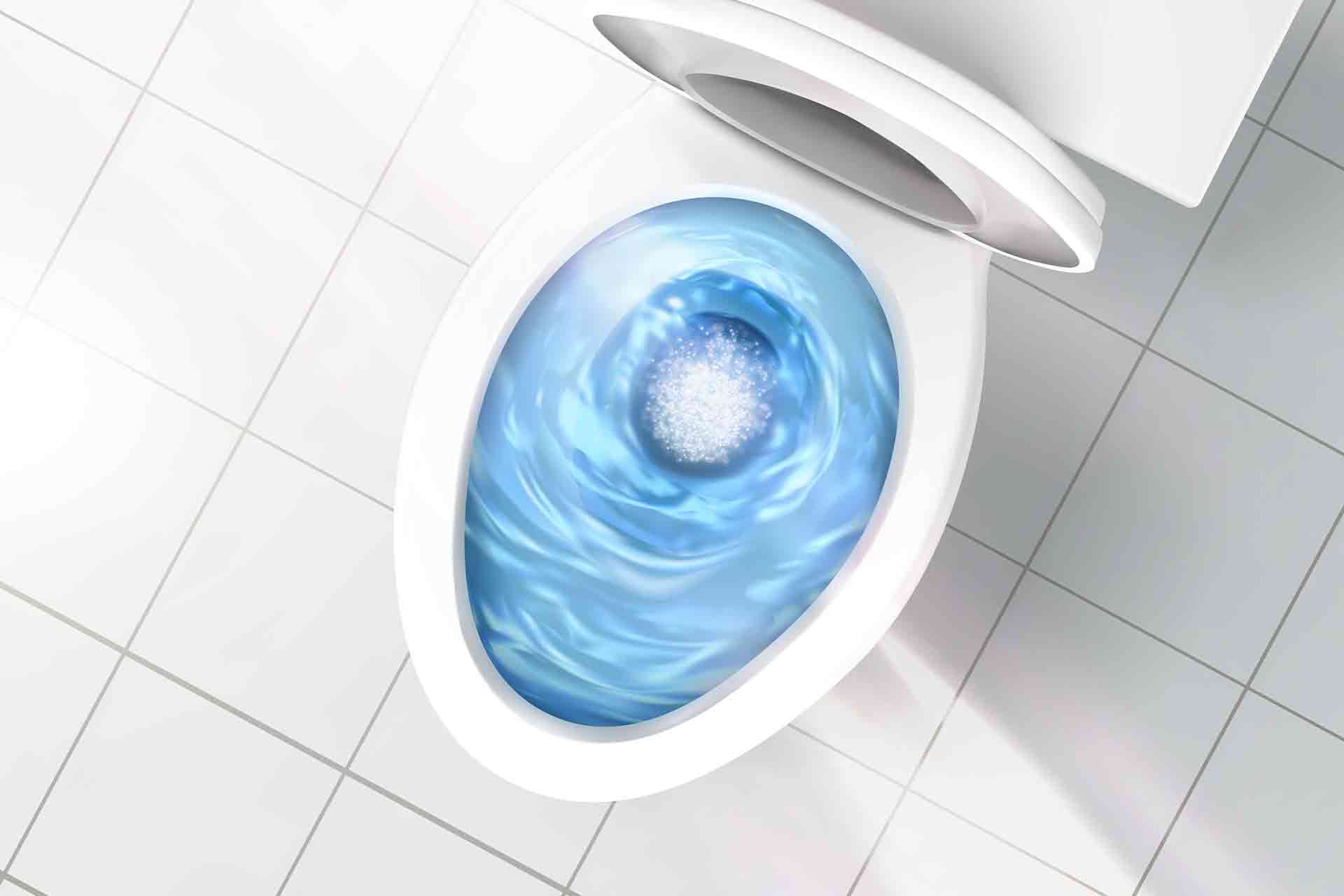 Toilets are an essential fixture in any home, something that we just can't live without. If you're in need of a new one, you may be wondering how to fit your own.
Whether you're looking to replace a broken toilet or you're going through an exciting bathroom renovation, our guide covers everything you need to know about how to fit a toilet, with sections covering how to install a back to wall toilet, how to fit a toilet pan to the floor and so much more.
Read on for a step by step guide.
Tools needed
Now you are ready to dive into learning how to fit a toilet, begin by gathering all the tools and materials you will need. As well as a new toilet, you will need the following:
Spirit level
Sealant cartridge gun and silicone sealant
Screwdrivers
Adjustable wrench
Pliers
Cleaning equipment
Safety equipment
Supply of old towels, old washing up bowl, bucket etc.
See the tradespeople we've checked and recommend for your job
Planning and prep
Once you have collected the above supplies you will need to ensure you switch off the water supply to your toilet. Do this either by turning off the cistern supply or switching off your home's water supply at the mains.
You can be sure the supply is off by taking off the cistern lid and flushing the toilet. If the cistern doesn't fill up with new water, the water supply is definitely off.
You will need to have your buckets and old towels ready to collect any excess water in your toilet and mop up any leaks. If you are replacing a toilet on an existing sewer/pipe, perhaps ensure that you also have some cleaning products and a pair of disposable gloves to hand.
How to fit a new toilet (close-coupled)
After you have followed our planning and prep section, carefully use the below step-by-step guide to discover how to fit a new toilet:
Firstly, remove the screws from the existing toilet base.
Gently ease your toilet away from the pipework to the rear.
Next, cap off the soil pipe to prevent any odours from coming back at you.
Please bear in mind, toilets can be quite heavy, so perhaps have assistance to hand nearby should you need it.
It is likely that your new toilet is boxed up in two separate packages – the cistern, and the pan. The cistern is the 'top' part that contains the mechanism that lets the toilet flush, whereas the pan is the bowl where waste is received and removed from.
You can then remove both parts from their relevant packaging. It's likely that they'll be part of a set and there will probably be some specific instructions as to how they are pieced together.
Fit the flushing mechanism to the cistern part – this is usually a handle or button that is used to flush the toilet.
It is important you ensure that no corners are cut. If any seals or gaskets are missing, try to locate a supplier at the earliest opportunity – the last thing anyone needs is a leaky toilet!
Now, line up the toilet in position. Draw marks on the wall if the cistern is to be positioned in a new place – or otherwise use existing fixings.
Having connected the cistern to the wall and the pan to the floor, un-cap the soil pipe and position the new toilet onto it, ensuring a tight seal.
Next, you can reconnect the incoming water supply to the rear of the toilet, carefully and not too tightly. You want to be able to easily un-connect it in the future should the need arise, particularly in an emergency or if a leak occurs.
Finally, use the silicone sealant to seal the pan to the floor and to prevent any minor leaks.
See the tradespeople we've checked and recommend for your job
How to fit a toilet (dual flush mechanism)
Fitting a dual-flush mechanism can vary depending on what toilet you have, and what type of dual flush mechanism you're looking to fit. For example, a lot of modern toilets feature a two-button dual flush which is easily replaced like for like.
An older toilet with a handle can also be replaced with a dual flush but this is often via a link cable between the lever and the dual flush mechanism.
No matter what system though, remove the lid to the cistern and disconnect the water supply. Empty as much water from the cistern as possible. When flushing, you will see the relevant mechanisms that should show you how the system works and where the items are that need to be replaced.
Ultimately, you will probably need to lift the cistern away from the pan before installing a dual flush mechanism. Always ensure when doing so that the seal is fully sealed when the cistern is placed back on top of the pan.
Follow the manufacturer instructions for the specific dual flush system to ensure it has been correctly installed before you start using your toilet again.
Fitting a back to wall toilet
A back to wall toilet is one whereby the toilet is generally only seen with no cistern unit. It's not that it doesn't have one (all toilets require them) but some are concealed in pre-formed housings, or often behind walls, be it tiled or clad.
Fitting a back to wall toilet leaves little room for error on the basis that the joinery work must be perfectly carried out when forming the opening for the cistern prior to installing the toilet. The cistern is often fitted within a framework, similar to a stud wall, concealed behind a tiled wall.
Once this has been done, complete the final connection as described in our 'how to fit a new toilet (close coupled)' section. Good work, you now know how to install a back to wall toilet.
See the tradespeople we've checked and recommend for your job
How to fit a toilet pan to the floor
If you're just looking to fit a toilet pan to the floor, then start by cleaning up the area and gathering tools and materials. You will need:
Drill
Eye protection
Dust mask
Stud detector
New pan
Pan fixings (should come with the new pan)
Screwdrivers
Screw caps/covers
Now follow the below instructions:
Firstly, line up the toilet pan with the soil pipe at the rear. This is likely fixed, whereas the incoming water supply is likely a flexible connection.
Drill holes into your timber floor. Use a stud detector to carefully ensure that there are no pipes or cables below.
If your floor is made of concrete, ensure that you have the correct drill-bit for such an operation, and eye protection plus dust masks to prevent any health issues.
Using the appropriate fixings, often supplied as part of the pan set, fix into place using screwdrivers.
Cover the tops of screws with caps/covers.
How to fit a toilet pan connector
Pan connectors are essential as they help to connect your toilet pan to the waste pipe. This allows waste to flow out of your toilet when you flush the chain. Simply follow the below steps to fit a toilet pan connector:
Always ensure that you have switched off the water flow to your toilet and flushed the chain before disconnecting the pan.
Make sure that you have the right connector to fit both ends of the pipe (the toilet and sewer end).
Now, insert the pan connector into the end of the soil pipe. The soil pipe is normally a 'plain' unthreaded pipe. Ensure a snug fit.
The pan connector effectively now provides the firm connection required to connect something to your toilet pan.
Line up the pan and push the connector into place. It should feel secure.
Finally, ensure that the pan is level with a spirit level before finalising and attaching to the floor.
How to fit a flexible toilet pan connector
Not only do toilet pan connectors come in solid tubes but they can also be flexible. These are a great option when it comes to connecting toilet pans and waste pipes that don't perfectly line up. If you are unsure how to fit a flexible toilet pan connector, simply follow our 'how to fit a toilet pan connector' section.
See the tradespeople we've checked and recommend for your job
How much to fit a toilet?
A simple job to replace an existing toilet with an identical new unit (or one that's very similar) can take between two to four hours. Wondering how much to fit a toilet? It can cost from £100 just for installation and this goes up to £200+ for supply and fitting. The cost will also vary depending on access and the specific toilet type.
A back to wall toilet that is concealed behind tiles is likely to cost a little more. Also, you will need to factor in any fitting kits required. It may be an idea to advise a plumber as to what toilet is being considered so that they can ensure that the right kit is available on the day of the installation.
Hiring a professional
For best results, we recommend hiring a professional to fit your toilet. That way you can have peace of mind that it's fitted properly, avoiding any disasters down the line!
Simply enter your postcode below to find plumbers your neighbours recommend, or fill in our request a quote form to get quotes from three tradespeople near you.
Check out our toilet installation cost guide for more information on prices.