How to fix a running toilet
The worrisome faulty toilet – should you have a go at fixing it yourself or call in a pro and get the job done quickly?

The worrisome faulty toilet – should you have a go at fixing it yourself or call in a pro and get the job done quickly?
What do you do when your toilet doesn't flush? Or where the toilet keeps running night and day? Well, you could try to fix it yourself. After all, there are plenty of how-to videos online that show you how and make it look quite easy. But fixing a running toilet is not the easiest of DIY tasks and requires time, tools and experience – beyond many of us. Not least of all, the terminology of toilet parts – and how the whole thing is meant to work in the first place – is surprisingly complex.
Diagnosing the problem
So to work out what to do about your toilet constantly running, you'll need to work out what's causing the problem in the first place – and have at least a rudimentary understanding of how toilets work. And that's not easy, because depending on the age and type of your toilet, it will need a different approach. For example, the mechanism on a toilet with a lever handle is different from one with a push-button operation. Equally, accessing a wall-hung toilet's concealed cistern will in itself be a challenge, while traditional high-level cisterns (seen in more traditional settings) are different again to the more conventional close-coupled model.
When it comes to the flushing mechanism, there are several different approaches – but they all rely on the basic principle of sensing water levels to stop intake with the valve being stopped by the rising water level.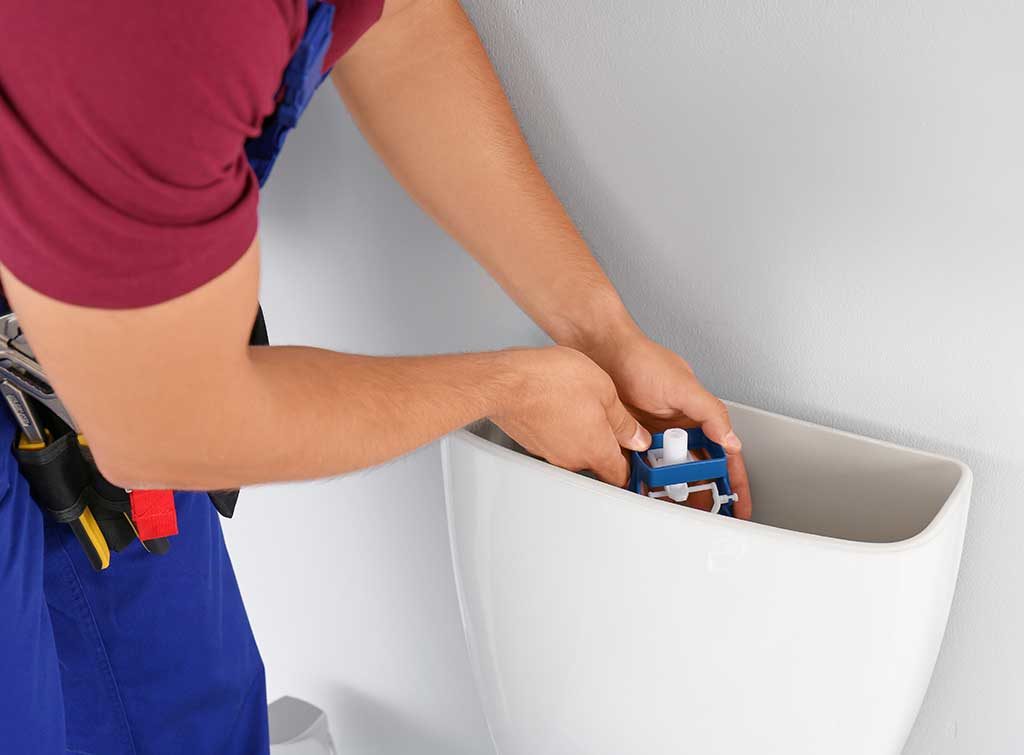 The most well known of these is the ballcock float, which is no longer commonly used in toilets. A similar version is the float cup approach, while other models might use a siphon with an in-built diaphragm to sense water level. Modern push button toilets tend to rely on a siphon – which looks like a cylindrical plastic tower – rather than these traditional flapper valve mechanisms we all remember from our childhoods. The siphon is designed to regulate the amount of water going into the flush and relies on closing off when the water level is high enough in the fill tank. Siphons can degrade over time – these are relatively cheap plastic elements – and washers can incur damage.
So what can you do about it? Well, it might be as simple as replacing the washer at the bottom of the siphon or replacing the whole unit, which costs less than £20 from a DIY store. That sounds simple enough, but considering the amount of variance in toilet types and the difficulties you could face in identifying actually what's gone wrong, it can typically take even the most enthusiastic DIYer a day to carry out. And what if you can't resolve the problem?
Even worse, some keen DIYers will feel that they can have a go at fixing the problem and end up failing. Anything with running water can result in a slightly wet disaster, but more likely you'll be left with a toilet with its lid off, an exposed cistern and various bits over the floor. You'll have wasted several hours and despite being a have a go hero really not got any closer to fixing it.
See the tradespeople we've checked and recommend for your job
When to get a professional in
For most people, therefore, a job like fixing a running toilet is best handled by an experienced plumber or handyman. For a start, they're likely to have in stock plenty of materials to fix any problem, and of course, have years of experience solving different types of issues with toilets. While you get on with other things, they will be able to complete the job of diagnosis and solution much quicker than you can.
The job can take as little as an hour to complete or up to half a day. A plumber may well even end up recommending that it's better to replace the whole toilet completely – which, for an investment of around £200 for a decent quality WC, isn't hugely disastrous. But what you're paying for is experience and reassurance – something that as a DIYer who has never fixed a toilet before, you'll never really have. A typical rate for a half-day from a handyman or plumber will be around £100 – so, to excuse the pun, you won't need to be particularly flush to stop money going down the toilet.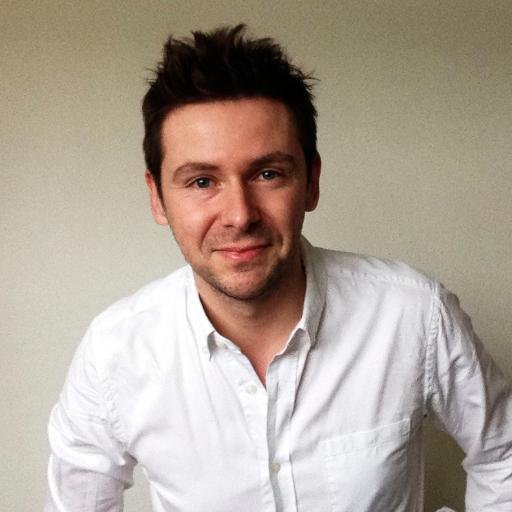 Jason is a guest writer for Checkatrade. He is the former editor of Homebuilding & Renovating magazine, Jason is an experienced self-builder and has just finished renovating a 1960s home. Jason is also a regular in the seminar theatres and Advice Centre at the Homebuilding & Renovating Show