How to make mortar
Planning your next DIY project? Easily learn how to make mortar with our handy guide. Covering ingredients, ratios, types of mortar & step-by-step instructions.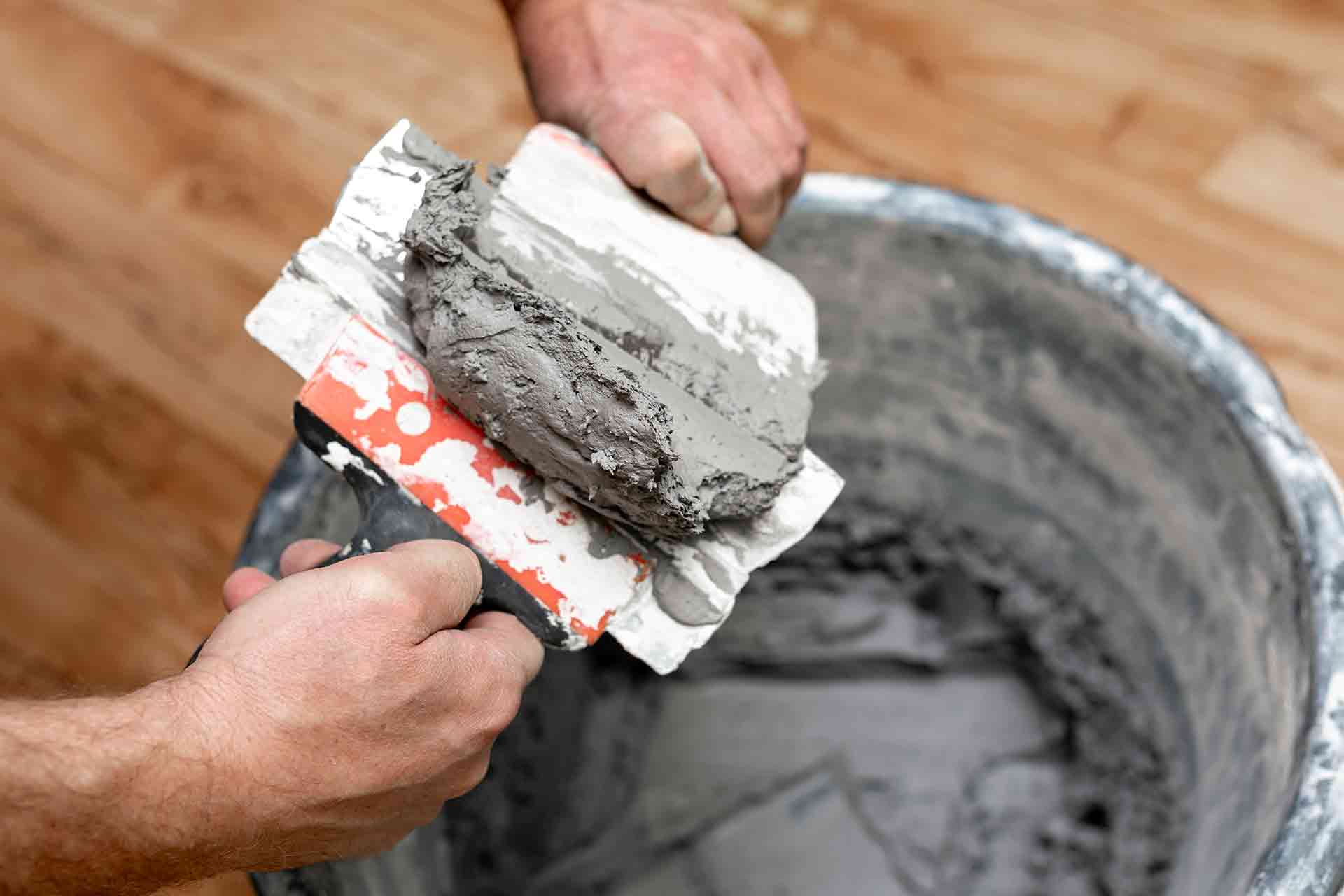 Mortar is a multi-functional material used for building walls, paths and patios. It's essential to hold bricks, slabs and tiles together to create strong, durable structures and surfaces. Thanks to its great qualities, there's a wide range of DIY jobs where you'll need to use mortar. Having said this, learning how to make mortar can be confusing thanks to all the variations.
Today we'll be taking a deeper look into mortar ingredients, the different types of mortar and how to make them. From lime mortar to brick mortar, we are here to simplify your home improvement project.
How to make mortar
As a vital component in many DIY jobs, mortar is very popular. Many people ask, "how do you make your own mortar?" In fact, this is a skill you can use again and again throughout your life.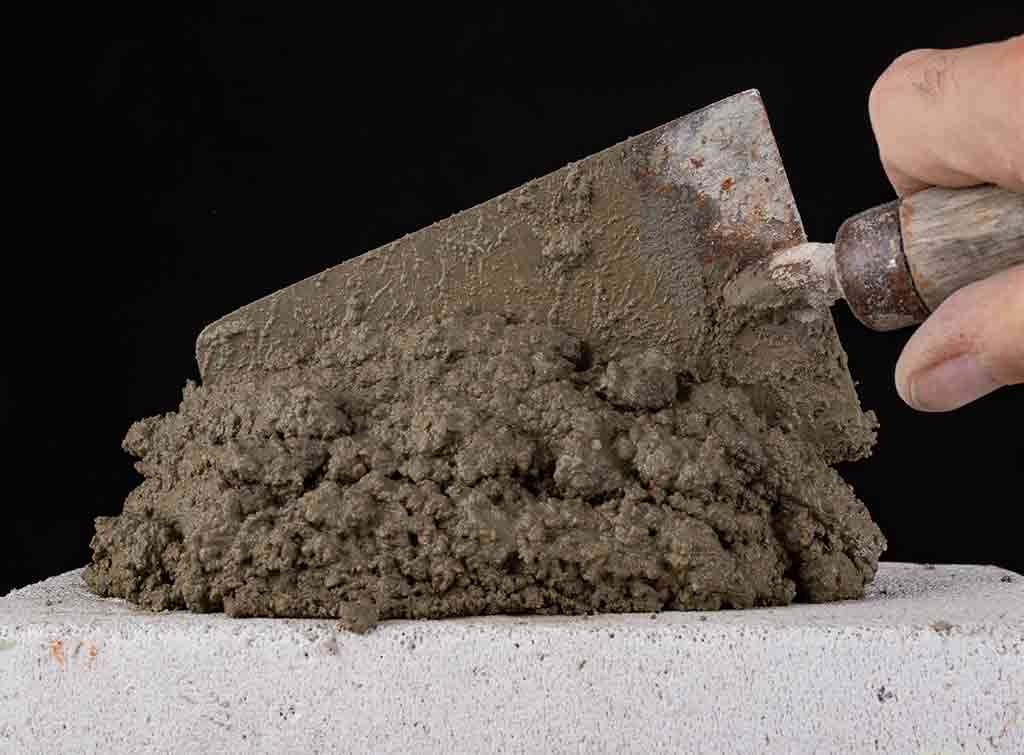 Before learning how to make mortar, it's important to know the best type for your job. There are four main types of mortar – N, O, M and S – each with its own proportions of sand, lime and cement. Below is a brief description of each type of mortar:
N: Commonly used for above grade walls, type N mortar is a medium strength mortar, can be used on the interior or exterior of your home and is great for soft stone masonry.
O: Low strength and non-load bearing, type O mortar is typically used in interior, above grade walls.
M: This type of mortar is high strength, making it perfect for supporting heavy loads. It can be used for below grade masonry and works well on driveways.
S: Type S mortar is strong, meaning it can hold together below grade walls. This type of mortar is often used for patios and retaining walls.
See the tradespeople we've checked and recommend for your job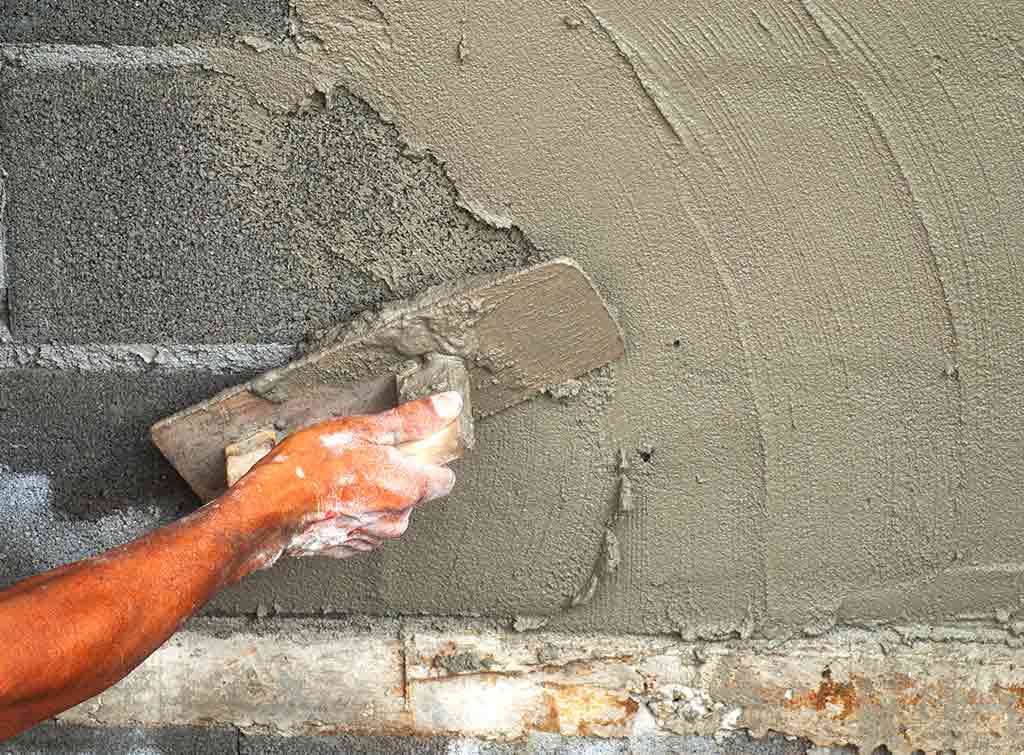 When you begin a project that requires the use of mortar, you'll initially need to gather a few tools. These include:
Safety equipment
Other equipment
Plastic buckets
Tarpaulin
Wheelbarrow
Strong brush
Mixing board
Shovel
Once you have everything you need, you're ready to move on to mixing your mortar.
What are the ingredients of mortar?
In order to make the perfect mortar mix for your job, you'll need to know "what are the 4 main materials used to make mortar?" Depending on the purpose of your mortar you'll need to combine lime, soft sand, sharp sand and cement. The correct ratio of these materials will change based on what you're using the mortar for.
For example, if building a brick retaining wall you'll need 1 part cement, 3 parts soft sand, 2 parts lime and 1 part sharp sand.
How to make a mortar mix
Ok, let's learn how to make a mortar mix. Firstly, ensure you have everything to hand to prevent interruptions. Then, use the below steps to properly mix your mortar:
Make sure you have a level surface and lay out your mortar mixing board.
You can then pour your sand onto the board, creating a hollowed-out centre in your pile.
Add the cement and/or lime into the middle of the circle.
Next, use your shovel to mix the materials together by picking up the outer sand circle and folding onto the centre of the board.
Make a hole in the middle of the board again, creating a ring of mortar, and add water slowly.
Keep adding small amounts of water, mixing thoroughly until you reach a smooth, consistent mixture.
You're now ready to use your mortar.
If this sounds too much of a challenge, find a trusted builder near you by entering your postcode below.
See the tradespeople we've checked and recommend for your job
How to make sandstone coloured mortar
Sandstone coloured mortar is often used during home projects thanks to its warm, vibrant tint.
Wondering how to make sandstone coloured mortar? It all comes down to the type of sand you use. Sand is available in a range of different colours allowing you to choose the exact shade of mortar you want. This is particularly useful if you're trying to match old mortar, during repairs.
It's important to remember that the cement and lime you use will also alter the colour of the sand so you'll need to account for this when mixing your mortar. For example, if you use white lime and cement, this will lighten your final mortar colour. You can even try mixing a small amount of mortar first to allow you to make adjustments to the colour before continuing.
How to make lime mortar for pointing
Lime mortar is a great choice for pointing as it's generally softer than other types of mortar. This means moisture can evaporate from your wall, lowering the risk of damage to the masonry.
Unsure how to make lime mortar for pointing? You'll need to mix together sand and lime to create an even mixture before using. For great results, you may want to consider hiring a screed mixer.
If you'd like to delve further into this subject, our building work using lime mortar guide is a fantastic source of information.
See the tradespeople we've checked and recommend for your job
How to make brick mortar
Knowing how to make bricklaying mortar is important if you want to build a durable, long lasting wall. You can start by choosing the right type of sand. In general, when bricklaying, soft or builder's sand is the best type. Also, try to steer clear of rapid cement as this will make the mortar set before you can finish your wall.
You can learn how to make brick mortar using our 'how to make a mortar mix' section, but you'll need to use the correct ratio of ingredients. A good mortar for bricklaying can be made using 4 parts sand and 1 part cement.
How to make white mortar
White mortar looks incredible when used for patios and stonework, creating a beautiful contrast with the other materials you use.
The best way to make white mortar is to use white cement and white sand. The proper ratio to use will again depend on what exactly you're using the mortar for, but if you're laying a patio, a good ratio is 4 parts sharp sand to 1 part cement.
What is the difference between cement and mortar?
When you start to explore the world of DIY, you'll often hear the words cement and mortar spoken about. In fact, these terms are not interchangeable, and each has its own use. So, what is the difference between cement and mortar? Below we have summarised the two:
Cement: This is a powder that is used to create concrete and mortar. It won't be used on its own and is instead mixed with other materials during building projects.
Mortar: Mortar is a mixture that is made up using soft sand, sharp sand, cement and/or lime. Different types of mortar can be made using specific ratios of these other materials.
Do you need professional assistance?
While this guide is designed to simplify the process of mixing mortar, we're aware this project isn't for everyone. If you're confused or don't feel happy to take on the job of mixing mortar for repointing or building, rest easy knowing an expert is just a click away.
Our handy search engine can quickly scour our database of vetted tradespeople who work in your local area to find the best person for your job. So, if you want brilliant, risk-free results that save yourself a lot of hassle of doing the work, contact a professional today.
See the tradespeople we've checked and recommend for your job
How much does professional repointing cost?
If using an expert to tackle your home improvement sounds like a dream, you may be wondering how much professional repointing costs. It will cost you an average of £50 per m2 for repointing a brick wall. As such, the larger your wall is, the more you should plan to pay.
If you would like to learn more about this, our repointing cost guide is packed with helpful information and more prices.