How to remove cladding from a house
Find out how to get rid of unwanted cladding from your home with our handy guide with step-by-step instructions for stone, timber and plastic cladding.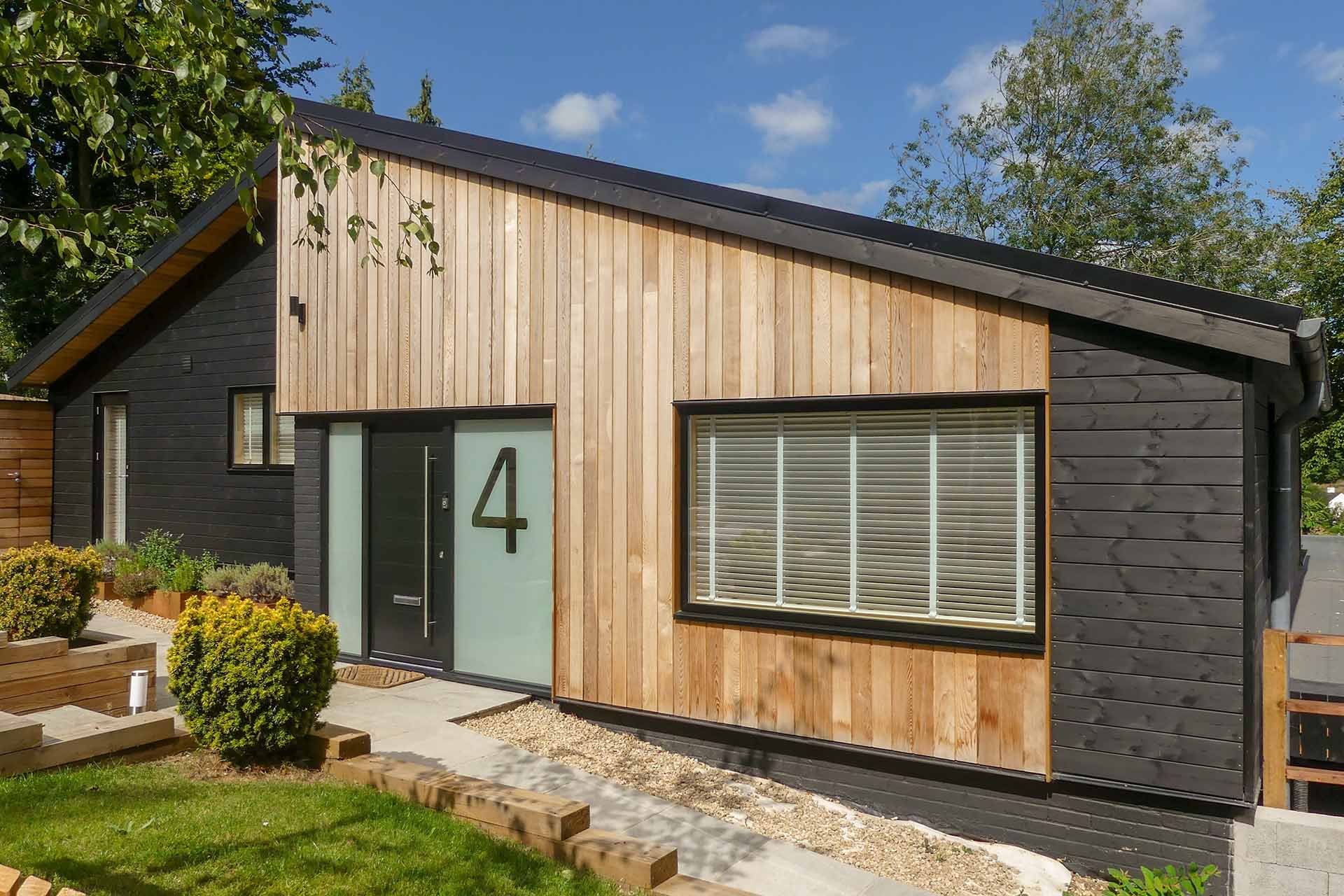 Cladding was very popular in the 1970s with a lot of homeowners choosing to insulate and decorate their properties with a variety of cladding (mainly stone). Many types of cladding are now no longer seen as desirable and, in some cases, don't meet fire regulations. So, if your home is covered in unwanted cladding, you may be looking at how to remove cladding from a house.
Read on to find out the best ways to remove different types of cladding.
First things first, gather the following tools:
Extension ladder
Gloves
Goggles
Pry bar
Pliers
Reciprocating saw with a metal blade
How to remove timber cladding
Once you have all the tools listed above to hand, use the below steps:
Set your ladder against the wall you'll be working on. Start at the top of the wall and ensure your ladder reaches high enough to allow you to safely reach the uppermost piece of cladding
Clear an area underneath your ladder where you'll drop the cladding as you work. You could use a wheelbarrow or large container to keep things neat
Put on your gloves and safety goggles for protection
Use the pry bar to loosen the first piece of cladding by pushing it under the timber and wiggling it
Once the cladding has loosened a little, use your reciprocating saw to cut through the nails
Pull the loose cladding away from your wall and drop it into the area you cleared
Use the pliers to remove the remaining nails from the wall
Repeat steps 3 – 6 for each subsequent cladding board until your wall is clear
Remove any remaining insulation and dispose of this safely
See the tradespeople we've checked and recommend for your job
How to remove plastic cladding
Plastic cladding is fitted differently to timber cladding, and this means you'll need to use a different method to remove it. You'll need a hammer and chisel to remove the cladding. Use the below steps:
If you're removing internal plastic cladding, make sure to use a drop cloth to protect your flooring from falling pieces of it
Position your chisel under the first cladding panel. Next, use a hammer to tap the top of the chisel letting it move further under the cladding
You can then start to wiggle the chisel, loosening the panel
This means you can fit your pry bar under the cladding and pull it away from the wall
Continue following these steps until you have removed all the cladding from your wall
How to remove fake brick cladding
Fake brick cladding is often used to give the effect of a real brick wall for a fraction of the price, with easier installation. If this type of cladding isn't to your taste, you can learn how to remove fake brick cladding yourself.
Depending on how this cladding was attached to your wall, this job can be quite tricky so use the following steps:
Clear the space around your wall and where you'll be working to avoid damaging your possessions. You can also protect your flooring or worktops by laying down towels or a drop cloth
Check whether the fake brick cladding was attached using nails or glue, as this will affect how you remove it
If nails were used originally then use a claw hammer to loosen the corner of the cladding from the wall
This should help to pull the nails out of the wall, allowing you to remove the fake brick cladding. Continue for the rest of the wall
If glue was used to attach the cladding this is a little harder to remove. You'll need to use a paint scraper to scrape the fake brick cladding off of your wall
If you're struggling with this method, you can also try using a chisel and hammer to loosen the cladding section by section
Once your wall is cladding free, you'll need to remove the remaining glue which can be done with your paint scraper
How to remove stone cladding
Removing exterior stone cladding isn't an easy job. Most of the stones are fixed in place using cement and the only way to remove them is with force. This means using a hammer, chisel, or pry bar to chip away at the mortar between the stone cladding, then chiselling each stone away from the wall. Due to the difficulty level, we'd recommend leaving stone cladding removal to a professional.
See the tradespeople we've checked and recommend for your job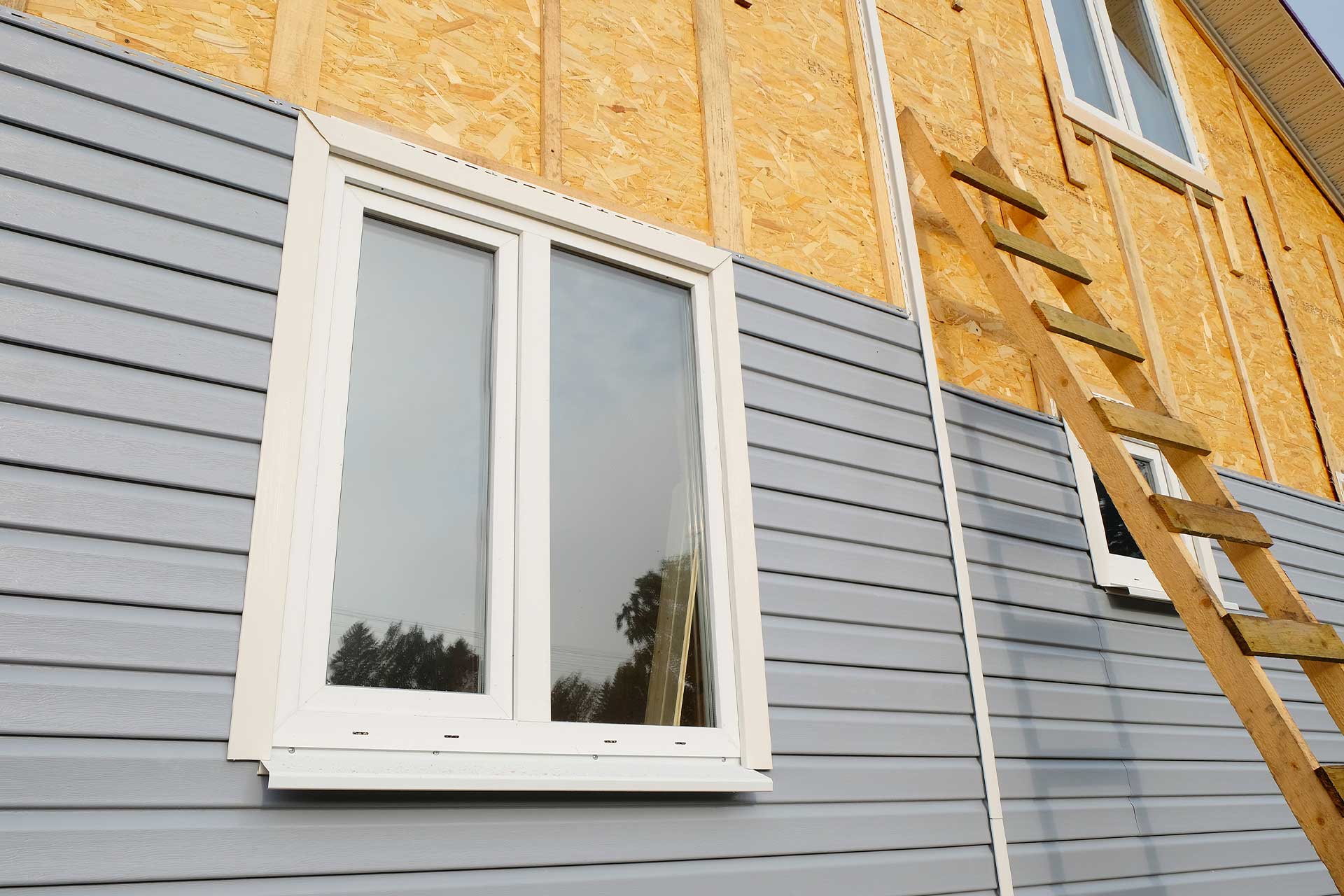 Professional cladding removal
Cladding removal is often quite tricky and unless it is done properly your walls may be damaged beyond repair. Plus, removing cladding can be very time consuming and arduous, meaning this isn't a project suited to everyone.
If you have a busy life or struggle physically, the best option is to contact a professional to do the work for you. This will save you a lot of time and energy.
We can assist with your search for an experienced professional. Just use our handy search to find trusted tradespeople near you. You can take a look at pictures and reviews of their previous work and be safe in the knowledge that we have checked them.
Looking for further support? Take a look at the HomeOwners Alliance website. You can read helpful articles around different DIY projects from bathroom refurbishment to planning permission. They can also help with online property valuation and getting insurance.
Which tradesperson should I hire to remove my cladding?
It's vital that you hire the right person to remove your cladding to prevent damage to your walls and home. The best professional to remove cladding is a general builder. Remember, you can easily search our website to find your local builder.
FAQs
Can you remove cladding from a house?
Absolutely. You can remove cladding from a house using the step-by-step instructions in this guide. The main instance when we'd suggest you hire a professional is if you're removing stone cladding and if you want to minimise the risk of damage to your home or yourself.
Can you clad over cladding?
While it may be possible, we'd definitely not advise trying to clad over cladding. This can cause many issues in the future and should be avoided if possible.
Is it easy to remove cladding?
This really depends on the type of cladding and how it was attached. Removing timber cladding can be relatively simple but will still require a little elbow grease. Stone cladding or fake brick cladding attached with adhesive however is definitely not easy to remove.
How should I install new cladding?
Once you've removed your old cladding, you may wish to install new cladding to protect and enhance your walls. Luckily, we have a guide dedicated to installing timber cladding which is the perfect resource if this is your goal. Check out our guide on how to install cladding today.