How to repair dry rot in 5 steps
Learn how to repair dry rot with our step-by-step guide. Including how to identify dry rot, how to repair doors and fascia, plus advice on hiring a professional.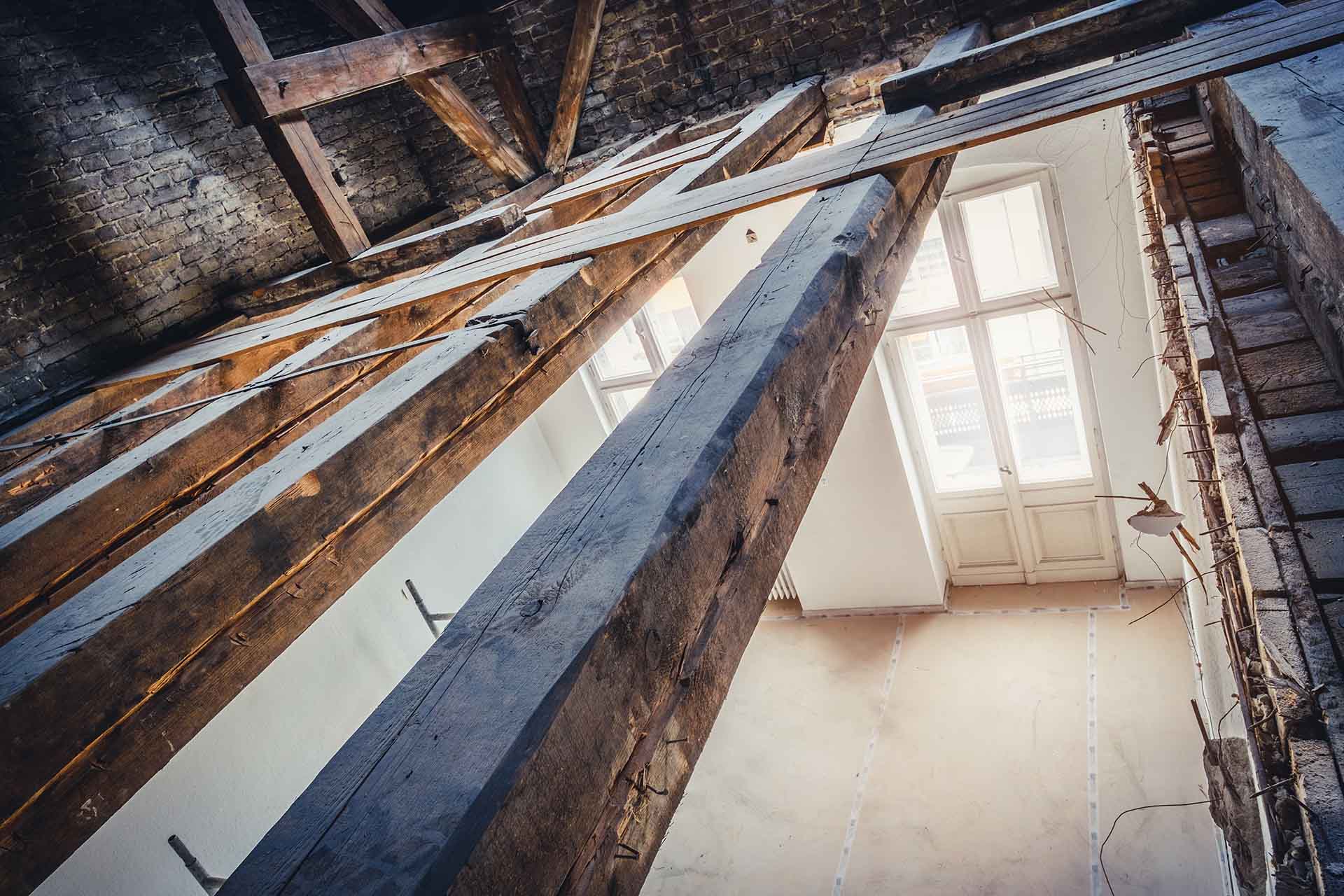 Dry rot is bad news for wooden structures. It not only affects the appearance of wood, but it also weakens the material, causing issues with stability and shape.
Did you know dry rot is a type of decay that's caused by fungi? It can affect any wood exposed to high levels of damp and humidity causing the wood to break down over time. Learning how to repair dry rot starts with identifying the cause.
Wondering how to identify dry rot? Well, it can initially appear as a cotton wool like fungus before it develops into something more sinister. You should also check whether the wood's surface is cracked, looks shrunken, or has visible silver or grey growths.
Read on to find out what you need to do.
How to repair dry rot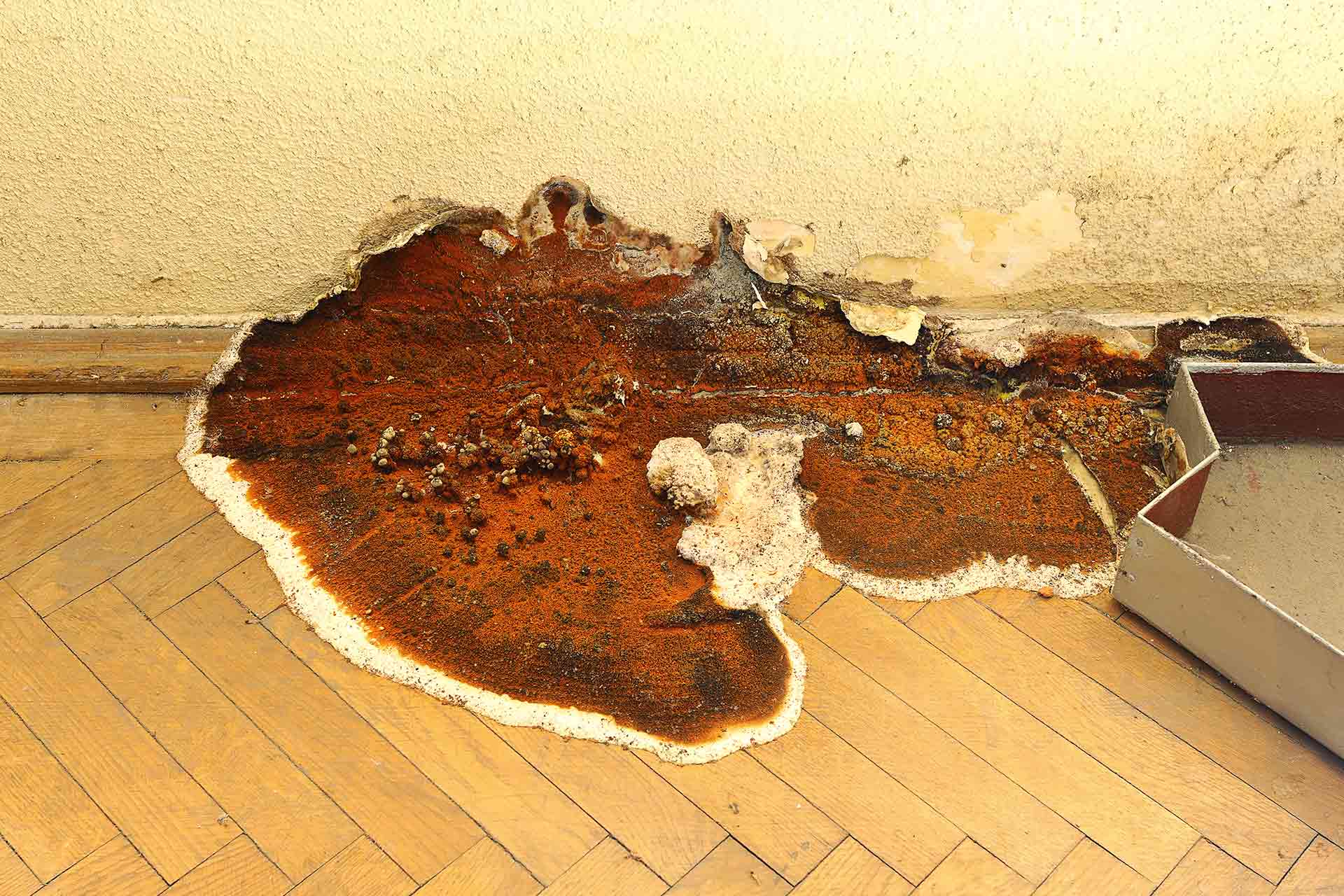 Once you're sure your wood is affected by this fungus, you'll need to know how to repair dry rot. Initially, you'll need to gather a few tools and materials, these include:
Fungicide
Paint
Epoxy
Wood hardener
Scraper
Sandpaper/electric sander
Now you have everything you need to hand, you're ready to start repairing your dry rot. This process isn't simple so if you're not confident, we would recommend hiring a professional.
Ready to get started? Use the following steps:
Use a scraper to scrape away the damaged wood.
Cover the surface of the remaining wood with fungicide. Ensure you also cover the surrounding areas in case you missed any spores.
Next, use your wood hardener to strengthen the healthy wood. Make sure to paint the entire surface where there was dry rot damage.
Now's the fun part. You'll use epoxy to rebuild the area where you removed the damaged wood. Mould the epoxy to shape and allow to dry or cure before continuing.
Thoroughly sand the epoxy to create a smooth, even surface before decorating with paint for beautiful results.
See the tradespeople we've checked and recommend for your job
How to repair dry rot in a door frame
When it comes to dry rot, it can affect any type of wood in your home, and this includes door frames. Door frames need to be strong and resilient, so making repairs as soon as possible is essential.
Before you start to repair your dry rot, it's important to identify the cause of the issue. Look for excess moisture in the area and what's causing it. For example, you may have a leak or crack in a window frame that's letting water into your home. No matter the source of the moisture, you'll need to fix this before repairing your dry rot.
As with using epoxy to repair your dry rot, you'll need to start by scraping away the damaged wood. It's also a good idea to cut back the wood a further 50cm around the damaged area to ensure no spores are left behind. Replace with pre-treated timber for extra stability, then cover the entire area with dry rot treatment liquid to kill off any particles you missed and prevent it from growing back.
How to repair dry rot on fascia
Fascia is one of the areas of your home that's particularly vulnerable to dry rot. As it's located under your gutters, fascia can be affected by high levels of moisture, making the perfect base for dry rot to set in. The good news is that you can learn how to repair dry rot on fascias.
Having said this, it can be especially challenging to repair your fascia as you'll need to do so from the top of a ladder. In addition, you may need to remove not only the damaged fascia but also your gutters when making repairs.
After getting rid of the wood affected by dry rot, you'll need to replace the board, but it's worth using epoxy to repair any damage to your roof rafters. We'd also recommend nailing the new fascia in place and painting it to prevent further dry rot.
Professional dry rot repair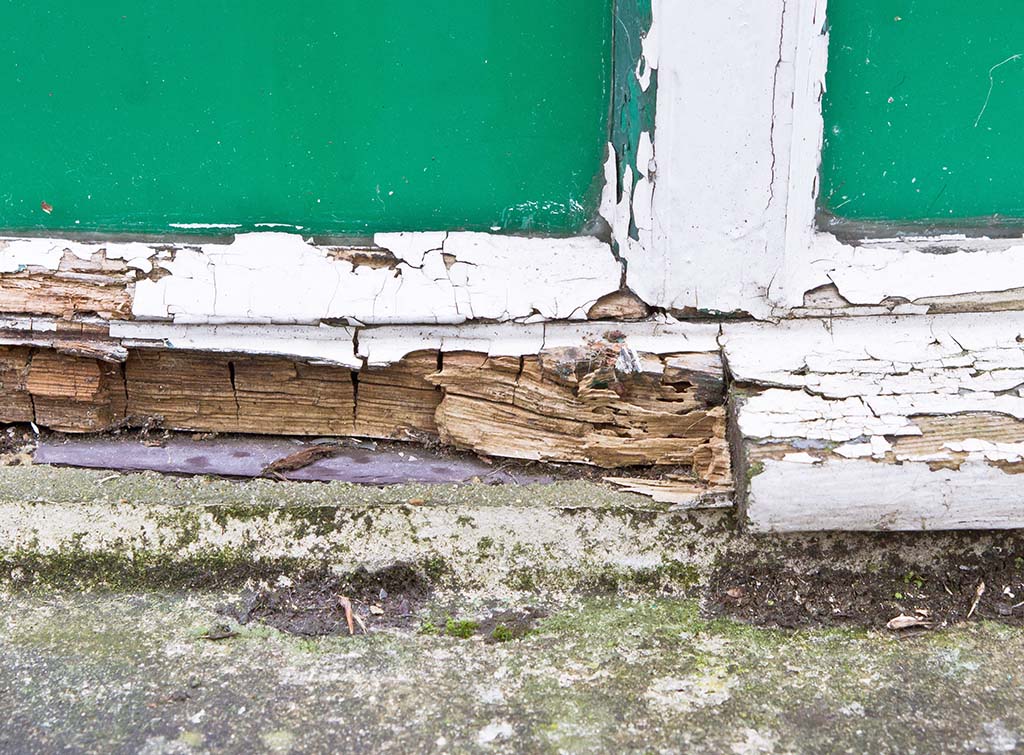 Whether dry rot has only just started to affect your home, or it's become advanced, hiring a professional to deal with the issue is a great choice. You can guarantee excellent, long-lasting results without the time and energy needed to complete the job yourself. Using our free search, you can find a local tradesperson recommended by your neighbours in no time at all.
To put your mind at ease, our members pass 12 full checks to ensure they're perfect for your project.
If you're looking for more tips on finding the best worker for your job, check out the HomeOwners Alliance website. There you'll find many handy home improvement guides designed to support you in any project.
How much does professional dry rot repair cost?
If you're considering professional dry rot repair, the chances are you'll be curious about how much you need to budget. To help with this, we've created a dry rot repair cost guide and a house repair cost guide. Both have prices for repairs in your home as well as a range of handy tips. For reference, the average dry rot repair cost is £4,600.
Which tradesperson should I hire?
We'd advise hiring a dedicated damp control/proofing company to tackle your dry rot issue.
See the tradespeople we've checked and recommend for your job
FAQs
How does dry rot smell?
As well as affecting the appearance of wood, dry rot smells quite unpleasant. It's often described as an earthy, mushroom-like scent and the odour usually gets worse the more advanced the dry rot becomes. Luckily, removing the affected wood and making repairs should help to eliminate this smell.
How do you fix rotten wood without replacing it?
Rather than replacing rotten wood, you can scrape away the damage and rebuild using epoxy or polyester filler. This can then be sanded and painted for beautiful results. Please note, if the dry rot damage is extensive, it's best to replace the affected wood.
How do you prevent dry rot?
You can prevent dry rot in your home using the following tips:
Fix any leaks as soon as you notice them.
Ensure rooms where humidity is high (bathroom and kitchen) have proper ventilation.
Paint and seal any wood on the outside of your home.
Check your roof regularly to ensure there is no mould or dry rot.
Keep your gutters clear to prevent water from building up.
Treating timber is a brilliant way of protecting it from dry rot. If you'd like to learn more about the importance of timber treatment, take a look at our guide. You'll learn about the many benefits of treating timber including durability and security.