Soundproofing walls, rooms, ceilings and floors
Soundproofing is a means of reducing sound from travelling. As a form of energy, sound can travel in two ways – through the air, such as people talking across a room, and via impact vibrations, such as footsteps on floorboards.

Soundproofing is a means of reducing sound from travelling. As a form of energy, sound can travel in two ways – through the air, such as people talking across a room, and via impact vibrations, such as footsteps on floorboards.
Many of us live and work in close proximity to others, so a certain level of noise from neighbours, traffic, and pets is part of everyday life. Having said that, there's a limit to the levels of noise pollution anyone should have to put up with.
Soundproofing enables us to reduce unwanted noise and create a more comfortable living or working space. What's more, soundproofing is more achievable than you might think.
Soundproofing a room – why do it?
Many houses in the UK have thin walls, floors and ceilings without adequate soundproofing for day-to-day noises. Even if you don't feel like you're causing a lot of noise, it could be travelling to the next room, a neighbour's property, or the room below you.
As part of the current Building Regulations, the government passed legislation in 2003 that requires all new buildings and refurbishments in England to meet a rough guide target of 45 decibels for airborne noise resistance.
However, if you do want to make excessive noise without disturbing others, finding a professional to soundproof your space can be extremely beneficial.
For example, if you play an instrument, are recording music or have a home cinema system, you will be causing substantially more noise than everyday household airborne noises. Soundproofing means you can happily make as much noise as you like with that new drum kit or surround-sound system, without disturbing your neighbours.
What can be done to soundproof a room?
There are three different ways to soundproof a room. You can:
Block the noise by adding mass (or thickness) to a wall or floor, which reduces the ability for the noise to pass through it,
Dampen sound vibrations to prevent sound energy from passing through a structure, or
Absorb sound using soft materials, like carpets, cushions, and curtains.
See the tradespeople we've checked and recommend for your job
Soundproofing walls
When it comes to soundproofing your walls, you first need to establish whether the noise pollution is airborne or caused by impact vibration.
If you can hear noise coming from the adjoining building, try putting your hand to the wall when you can hear it. Can you feel a vibration? If so, it's impact noise. If not, but you can still hear noise, it's more likely to be airborne. As a general rule, noises like a conversation, music, or TV are airborne, while footsteps and moving furniture tend to be impact vibrations.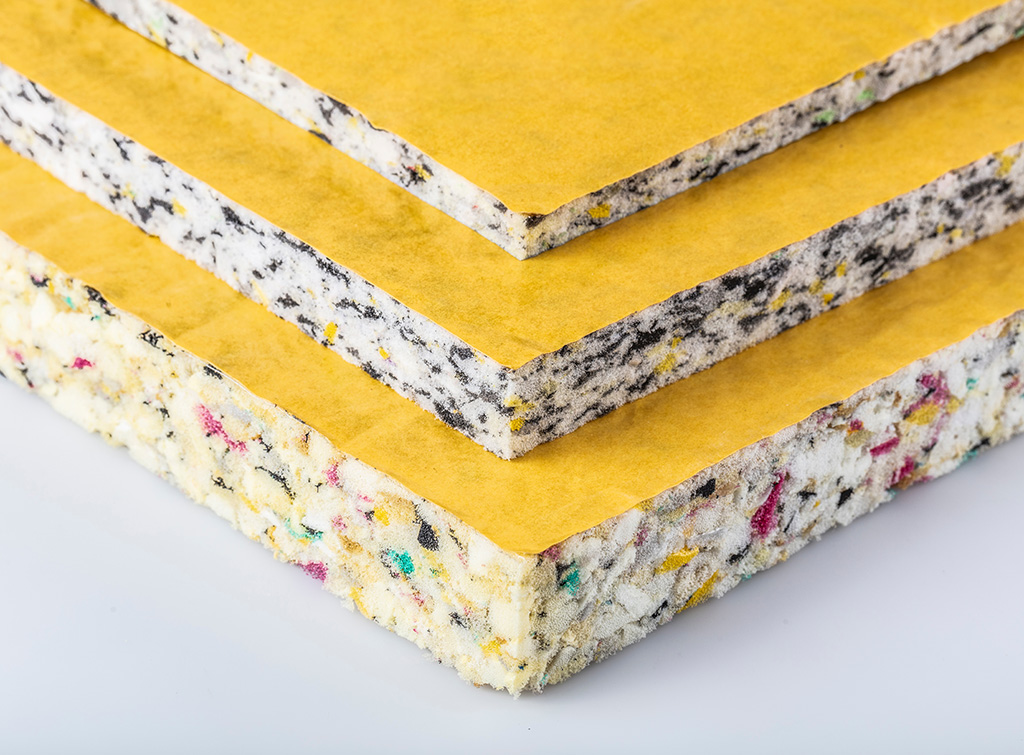 Once you've determined what kind of sound you're dealing with, you can choose how to combat it.
There are multiple acoustic insulation products to choose from when soundproofing a wall from airborne noise pollution, including acoustic insulation slabs, acoustic roll, and acoustic plasterboard.
If you are dampening vibrations, you can use a damping compound in between the layers of a wall, or you can use wall and ceiling panels to absorb the sound.
Soundproofing a ceiling
A common way of soundproofing a ceiling is to add mass to it – basically making the ceiling thicker.
For example, you can add acoustic insulation slabs inside the ceiling's cavity. Or, if you can't remove the plasterboard from the ceiling, you could fix a soundproof panel below the existing structure to reduce airborne noise.
Soundproofing a floor
Acoustic floor insulation will prevent airborne sound travelling through wooden floors and can be added between floor and ceiling joists.
There are also other options, such as floating floors and acoustic matting, which can be used under carpets or hardwood flooring, to give significant sound reduction. However, you will need to consider the floor finish and height.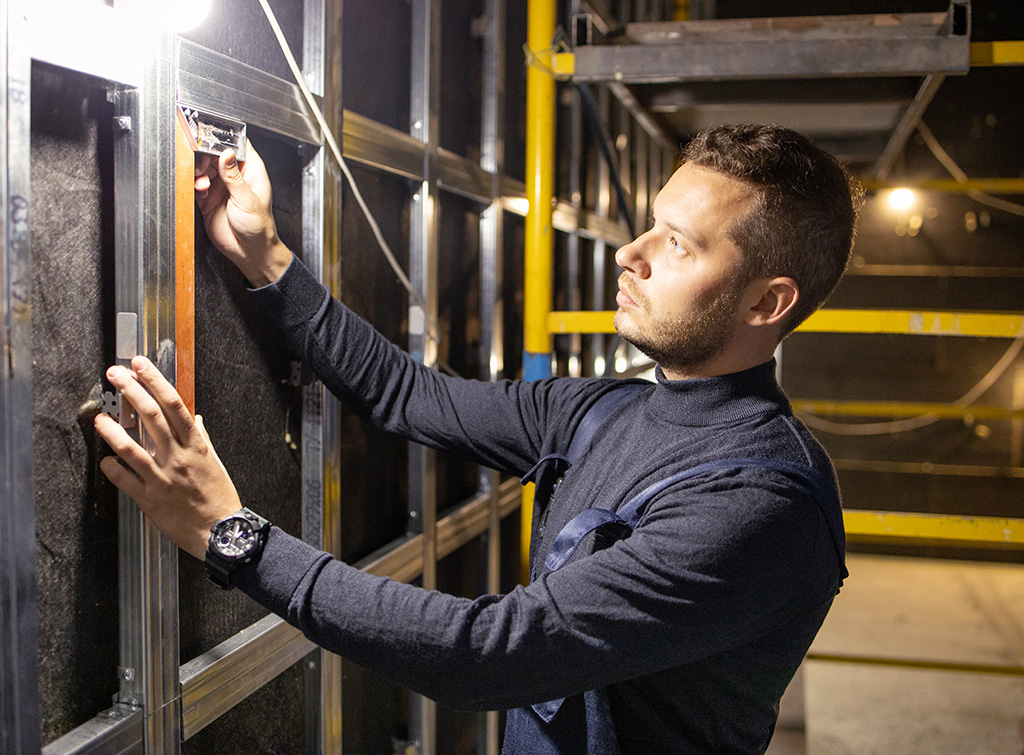 Soundproofing a door
Sound can travel through air gaps, so you need to ensure a door seals properly when it is closed. If not, seal the air gap around the door to prevent sound from leaking through.
If you have a hollow light door, swapping it for a heavier solid one can make all the difference.
Pros and cons of soundproofing
Professional soundproofing will always perform better than basic foam-based DIY soundproofing; it can absorb more sound and is a long-term, cost-effective solution.
The only negative of soundproofing is if you don't correctly identify the type of sound pollution that is affecting you. You don't want to attempt to solve the problem yourself and end up wasting money on the wrong solution.
Here at Checkatrade, you can easily search for a tradesperson you can trust. We have more than 50,000 recommended, vetted and monitored trades including soundproofing professionals, so you can be certain you're working with a professional who knows exactly what they're doing.