How to use scrim tape
Wondering how to use scrim tape? Our handy guide covers everything you need to know with tips, guidelines and answers to your burning questions.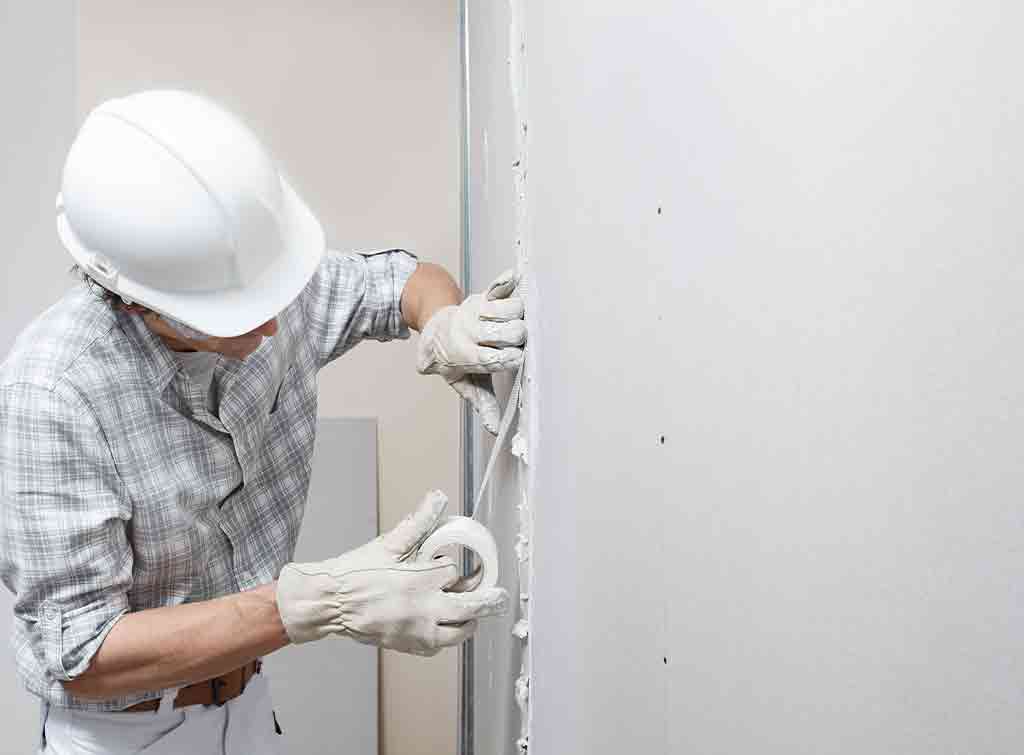 Scrim tape, also known as plasterboard tape, is an essential material used by plasterers. If you are planning to take on a plastering project yourself, you will need to know how to use scrim tape properly before beginning.
Stay with us to learn more about this handy tape, including how to apply scrim tape and if you can overlap scrim tape.
What is scrim tape?
Many people search for the term 'what is scrim tape?' and as we mentioned above, it is used when plastering. Scrim tape fills the gaps formed where plasterboard panels join together. It is usually available in the form of a roll, consisting of a number of fibreglass threads.
What's more, scrim tape is self-adhesive and the holes between the threads allow the plaster to cover all areas for a seamless finish when skimmed. In fact, the threads act as a reinforcing mesh and stop the joints from cracking as the adjacent plasterboard panels move with expansion, contraction and human action.
Please note, scrim tape should be used at internal corners and between panels only.
See the tradespeople we've checked and recommend for your job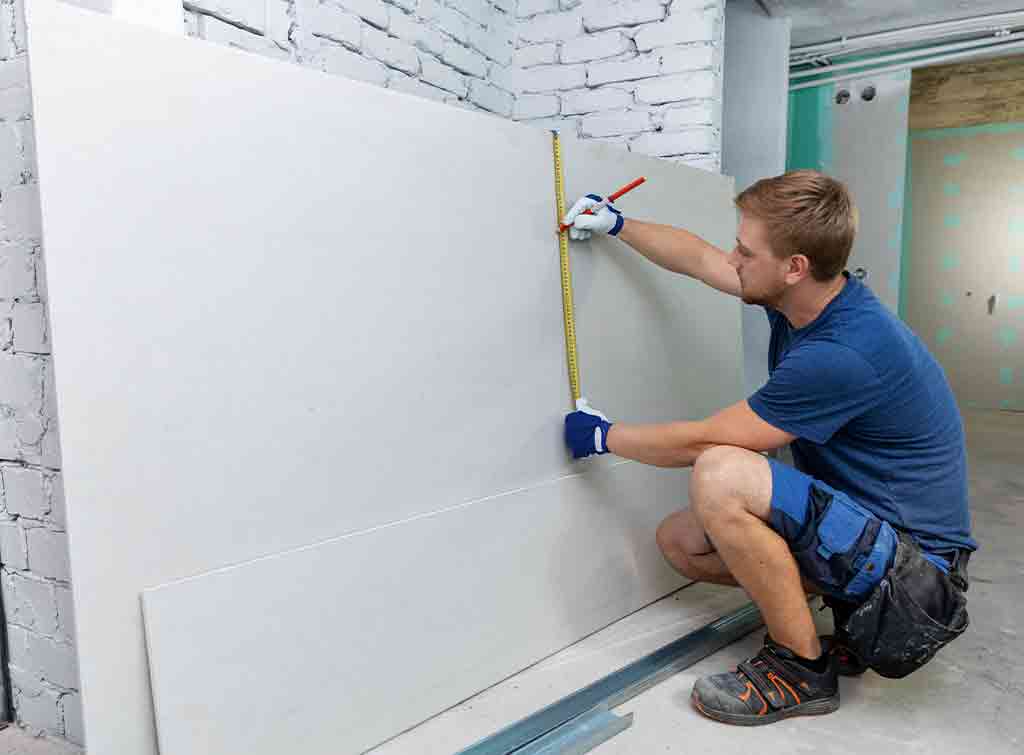 How to apply scrim tape
Ok, so now you know what exactly scrim tape is, you need to learn how to use scrim tape. Follow the below guidelines for brilliant results:
When working vertically, start at the top. Stick around three inches of tape to the plasterboard, with an equal amount on each side. The joint should run as close to the middle of the tape as possible.
Once the initial three inches are stuck down, move the tape down the joint, pressing it firmly on as you go.
At the end/bottom of the plasterboard, use a sharp knife or scissors to cut a straight edge to the tape.
Work in a similar way if applying horizontally.
Finally, if applying to corners, work in a similar fashion but use the blunt edge of the scissors to push the tape as far into the corner as possible.
Great, you now know how to use scrim tape!
See the tradespeople we've checked and recommend for your job
Do you have to use scrim tape?
Scrim tape is designed specifically for this purpose and as such is a valuable tool when plastering. Generally, where plasterboard is being used, scrim tape should also be used to provide a clean and seamless finish. So, do you have to use scrim tape? No, but this will affect the finish.
Can I overlap scrim tape?
Honestly, not unless you want to achieve less than perfect results. Scrim tape ideally shouldn't be overlapped as this can compromise the quality of the joint and the finish of your plastering.
Help, I'm confused!
Firstly, don't panic. If you are unsure how to proceed or your scrim tape application is uneven, now is the best time to speak to a professional. Try not to feel frustrated, this can be a tricky job and many other DIYers will also struggle when using scrim tape and with plastering in general.
Ready to speak to a plasterer? Use our free search feature for a range of qualified tradespeople in your area. Plus, for more information on hiring a plasterer, please see our cost to plaster a room guide.