Cladding is the key to keeping your property protected from the elements. It also plays a leading role in the look and feel of your home. Exterior wall cladding ideas range from the classic to the contemporary; the style you select can be the difference between dull and dashing.
Choose wisely and you'll boost the kerb appeal of your property while increasing the value through improved insulation. With the right cladding in place, you can rest assured your home is resistant to whatever weather the seasons may throw your way. Whether you're planning a new build or exploring options to give your property a face-lift, there's a lot to consider when browsing the market for cladding.
Types of cladding
How your property looks from the outside is not a decision that should be rushed. The type of exterior wall cladding you settle on will determine the aesthetic of your home, so think carefully. While older properties benefit from brick cladding to maintain a traditional feel, modern homes suit the sharp edges and stylish finish that metal cladding creates.
With a selection of materials to choose from that differ in durability, it's worth getting clued up on the benefits and differences to inform your decision. Other key factors worth considering are how much maintenance you are willing to take on and how much budget you have earmarked for the project.
The main types of cladding used in modern architecture include:
Stone cladding
Wood cladding
Brick cladding
Metal cladding
uPVC cladding
Fibre cement cladding
Glass cladding
We know how critical a part cladding plays in keeping your home looking and performing its best. Before you call in a professional, we recommend making time for research and inspiration. Below, we've picked out and pulled together some of our favourite exterior wall cladding ideas to steer you in the right direction.
Like what you see? We have plenty more where this came from. Check out Checkatrade's blog for more home inspiration, how-to's and project ideas.
Cladding ideas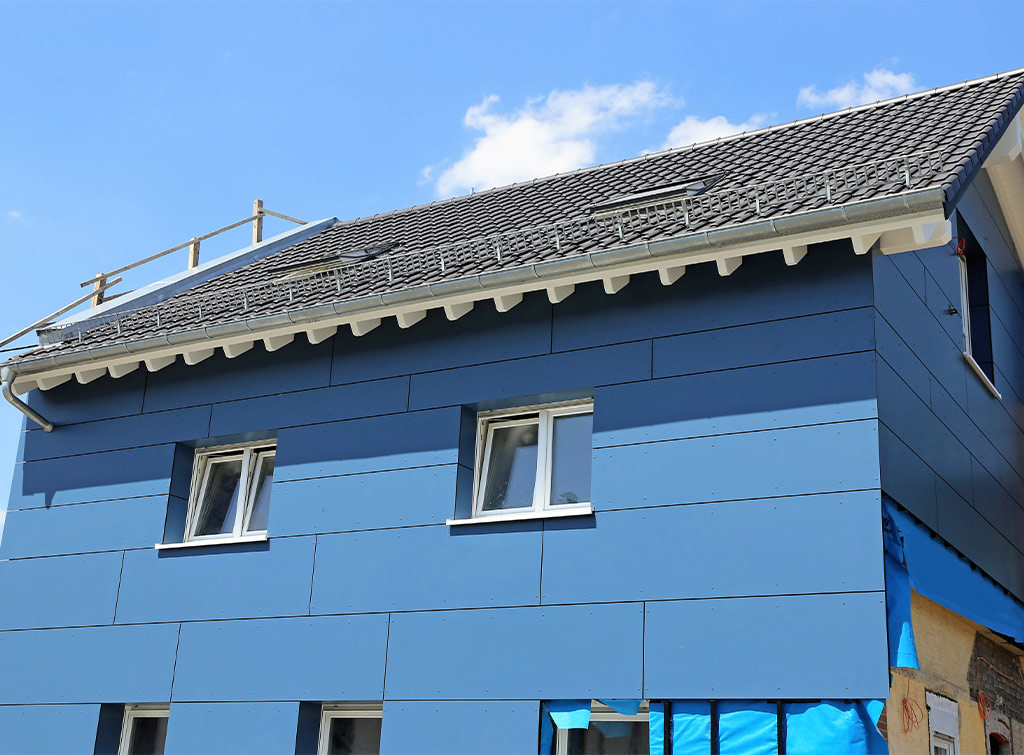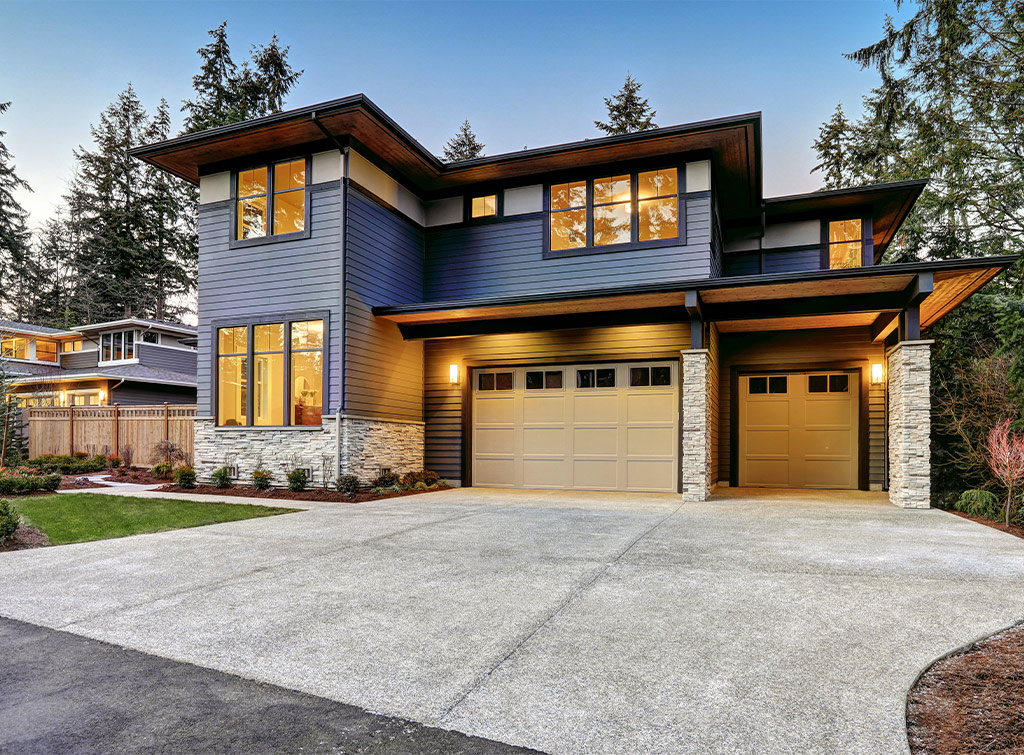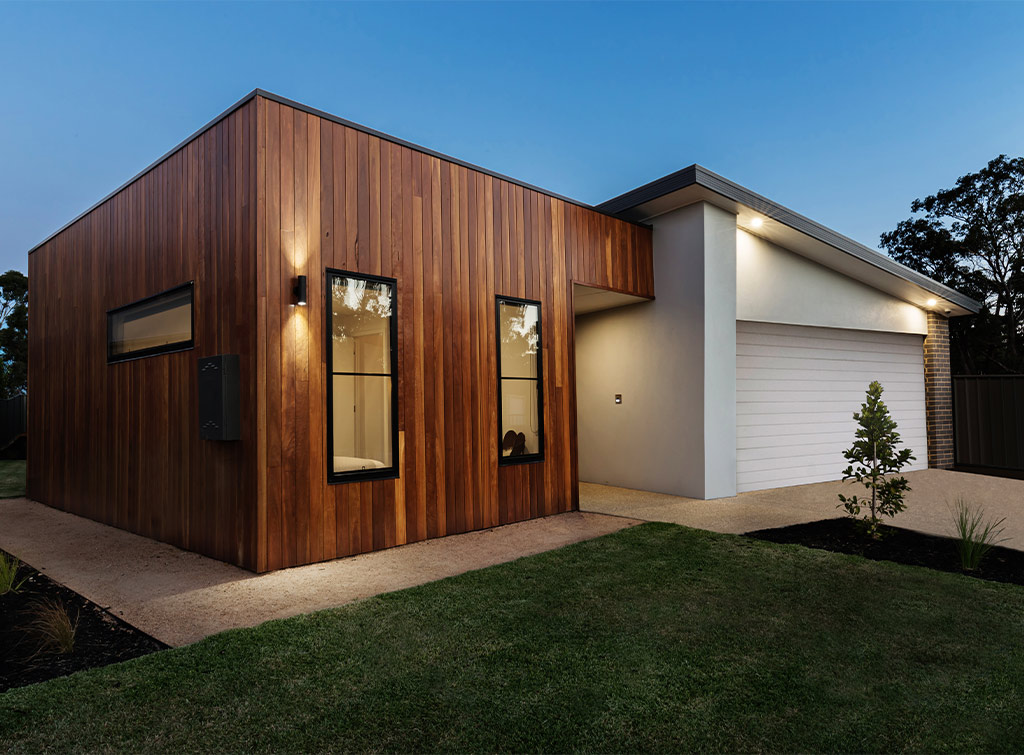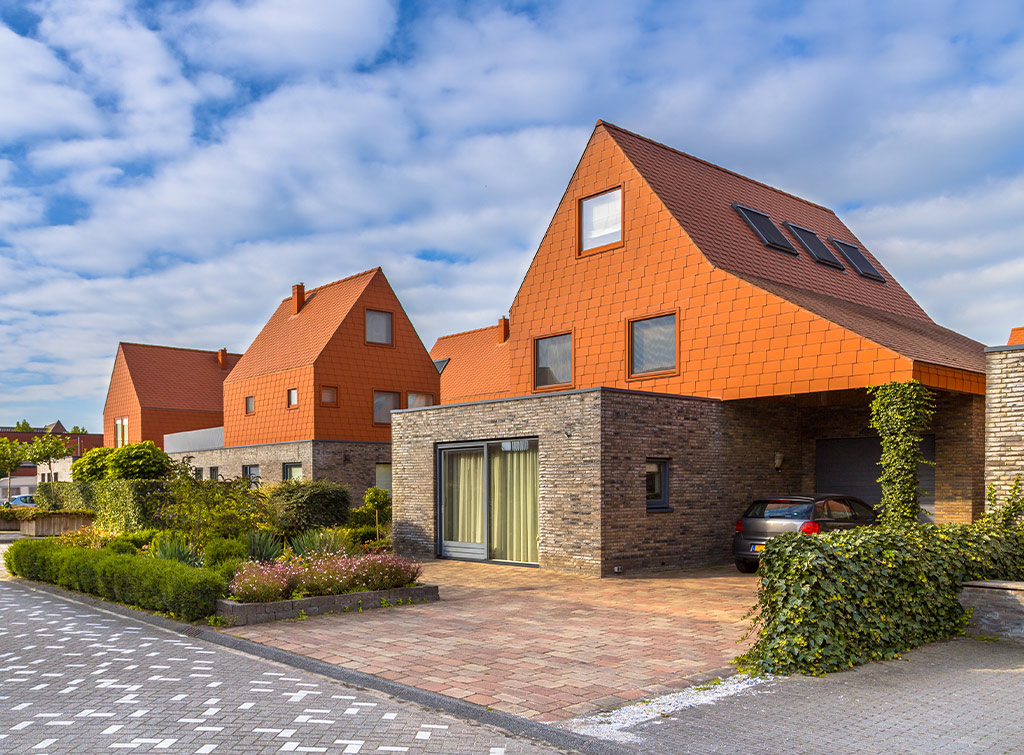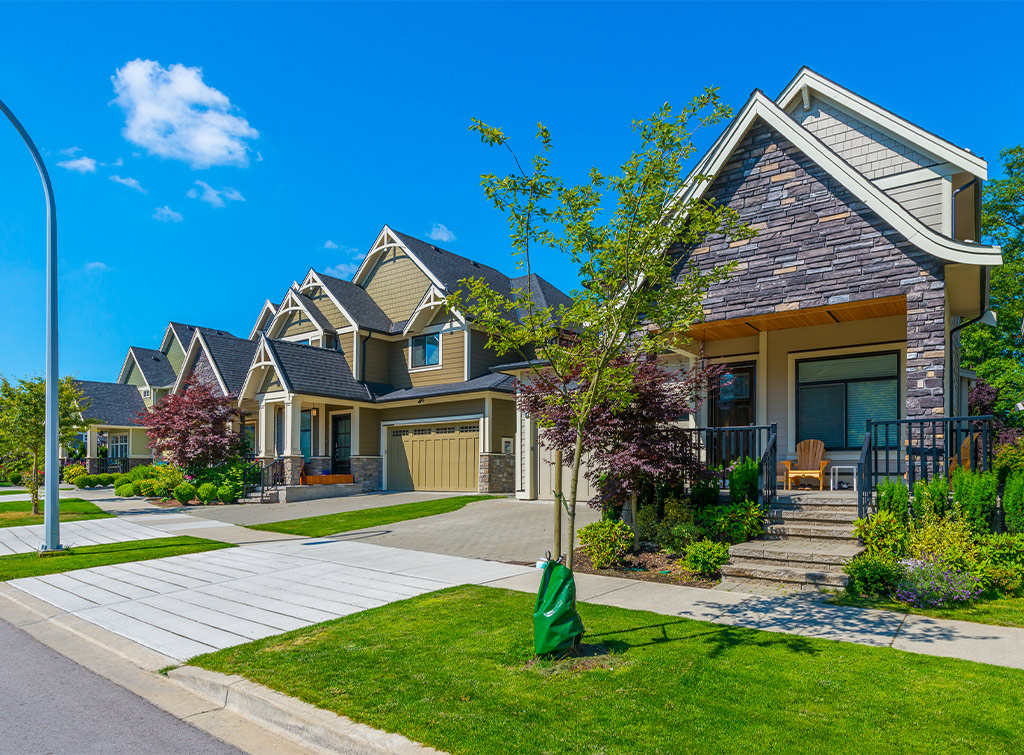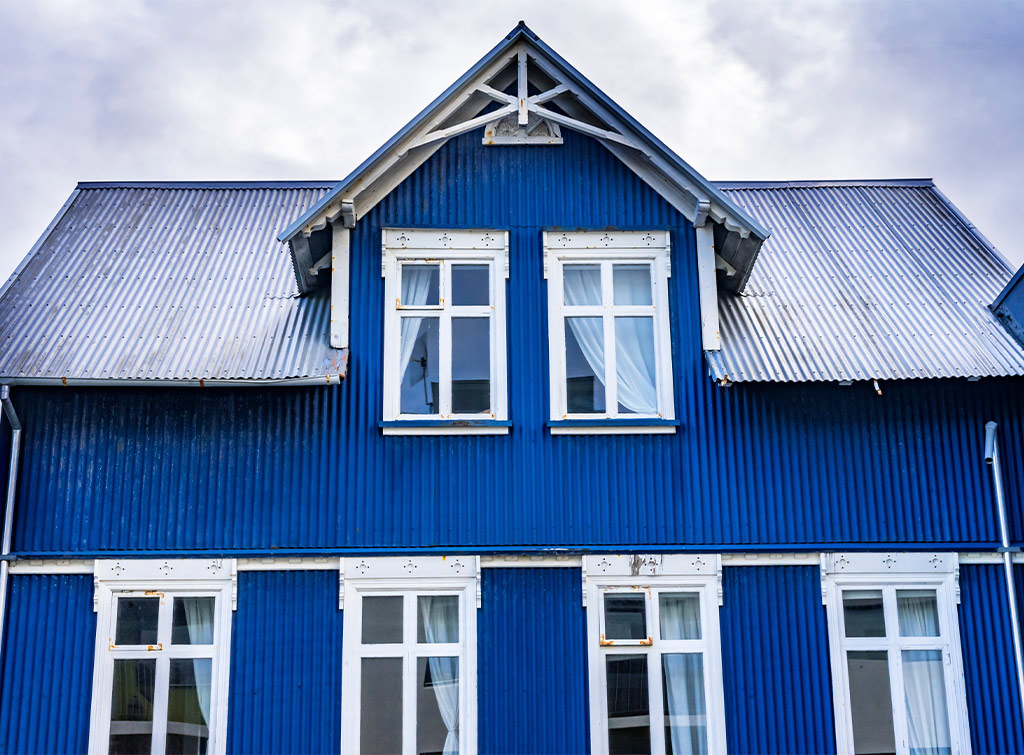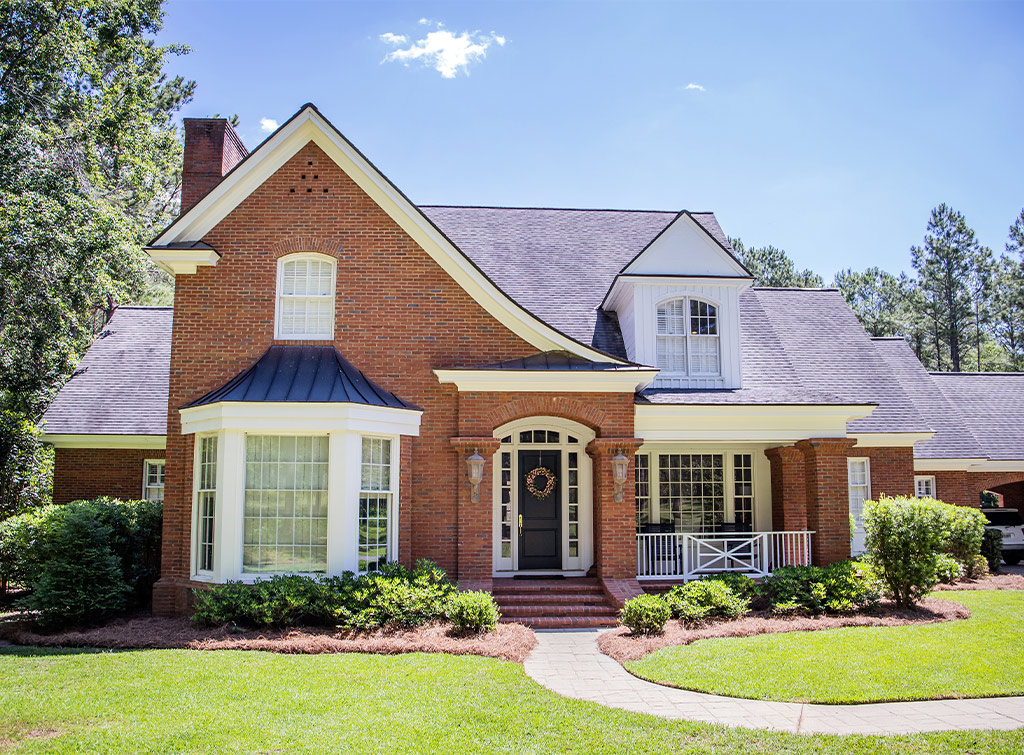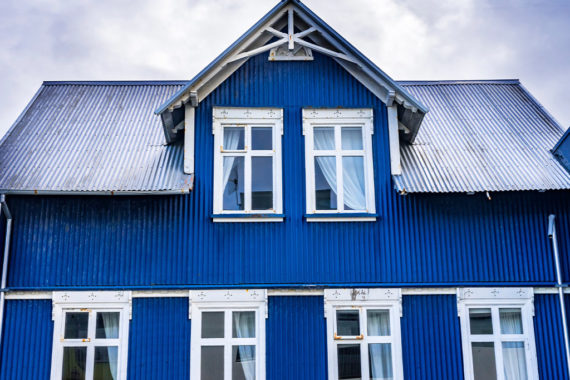 House cladding ideas
Looking for external house cladding ideas that give your property an edge? 
Highly durable and weather resistant, fibre cement panels are perfect for giving your home a strong sense of character while protecting from the elements.
Made from a mixture of cement, sand, fillers and cellulose, fibre cement cladding requires little maintenance and comes in a range of colours. 
Even just using a single colour like striking blue can give your property an eye-catching edge.
Alternatively, you might opt for numerous complementary colours to create intrigue and achieve a particular design aesthetic.
External wall cladding ideas
Stone cladding typically comprises thin layers of natural or artificial stone stacked up to achieve a classic aesthetic. To add grandeur to your property, combine a strong stone base with coloured vinyl siding.
The colour combination options are many, but we recommend opting for muted tones that help the stone veneer to stand out. Try not to choose colours that are too similar to the shade of your stone cladding or it will blend together and dampen the wow factor.
Top tip: colours tend to look 3 shades lighter when outdoors.
Before settling on a colour scheme, take vinyl samples home and get a clear view of how they will appear when bathed in natural light.
Exterior wood cladding ideas
Modern properties with an angular design come to life with timber cladding, adding a stylish finish to the exterior of your property. When contrasted against white concrete, the result is a striking aesthetic that doubles up as reliable thermal insulation.
Whether to add character to a specific wall or to coat your entire home, timber cladding panels create a warmer texture and a contemporary feel.
What's more, wood cladding is typically designed with a natural resistance to rot, giving your building long-term protection from weather damage.
Modern cladding ideas
For a contemporary cladding idea that turns heads, use red roof tiles to cover the top half of your home. Add intrigue by creating a contrast with rusticated light brown bricks as the base. 
Although this design is by no means new, vertical tile cladding has grown in popularity in the UK, and it's easy to see why.
lay roof tiles have a high longevity, and when used for vertical tiling on a facade, can provide exceptional weatherproofing for your home.
Stone facade cladding
Exterior wall cladding ideas are many, but no other material provides as natural a finish as stone cladding facade systems. Individual stone panels can be made from natural stone including quartzite, limestone, slate and sandstone. 
These will be joined to a cement base and typically reinforced with a fibreglass mesh to create an elegant facade that sets your home out from the rest. Highly durable, visually stunning and incredibly versatile, stone can be used to achieve either a traditional or modern look – the choice is yours.
If you need a hand on the design of your exterior walls, don't hesitate to hire an architect to help. For something as key as the appearance of your home, it's worth investing to make sure it looks its best.
Metal cladding ideas
Though traditionally used in industrial architecture, corrugated metal sheet cladding has risen in popularity due to the striking finish it can give a property.
Due to the type of material used, metal cladding systems are the perfect solution for those seeking low-maintenance options. Highly resistant to harsh weather, all it takes is a good clean for your exterior walls to look their best.
If the aesthetic of a full metal jacket isn't for you, try combining metal siding with brick cladding to create a contemporary feel that keeps the elements at bay.
Traditional brick cladding ideas
Is there nothing more wholesome than a brick house?
While your house may be built from concrete blocks or cement, you can still achieve the traditional finish that redbrick gives off with a brick cladding system.
Cost-effective and easy to install, brick cladding is both visually stunning and budget-conscious. 
Find a cladding specialist near you
Tell us what you think
What others think of this article:
Need More Information?
Related posts