Problem-solving garden office ideas
With everyone working from home these days, it's no surprise if your rooms are bulging at the seams with make-shift desk areas and laptops. The answer is to make the most of your outdoor area and add a smart garden office where at least one family member can escape the clutter and chaos.
Restore calm and order by expanding into the outdoors and separate work from home life with these clever garden office ideas that don't have to cost the earth.
For more information, read our comprehensive guide on the cost of a garden room.
Like what you see? There's more where this came from. Check out Checkatrade's blog for more tips, ideas, how-tos, and inspiration.
See the tradespeople we've checked and recommend for your job
Add valuable space with these garden office ideas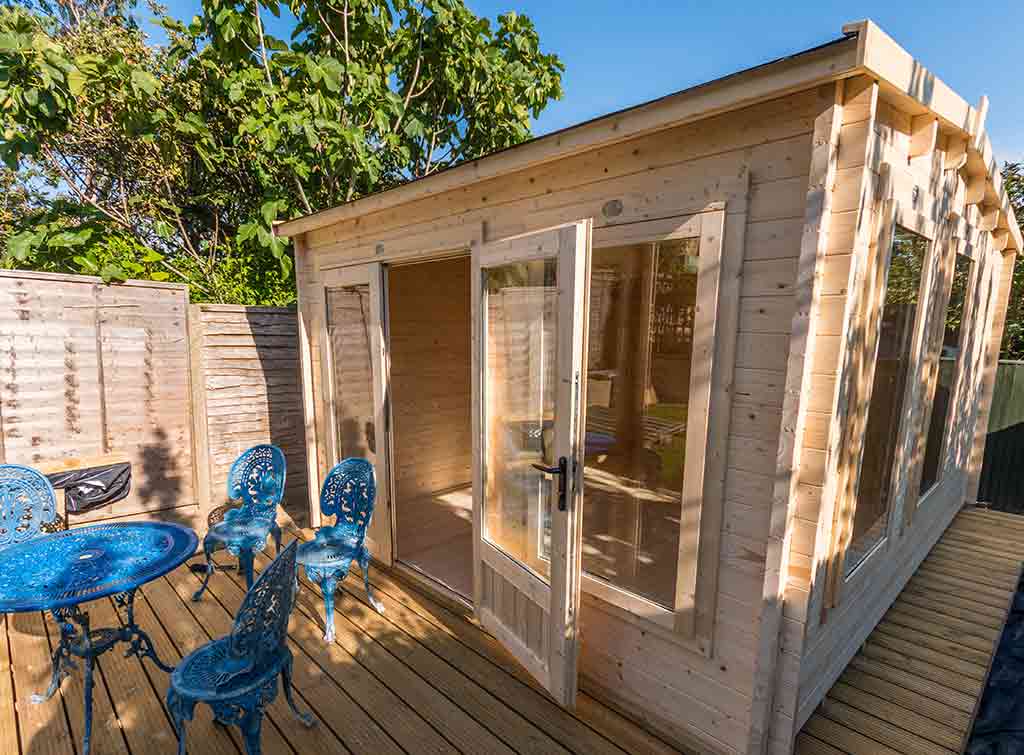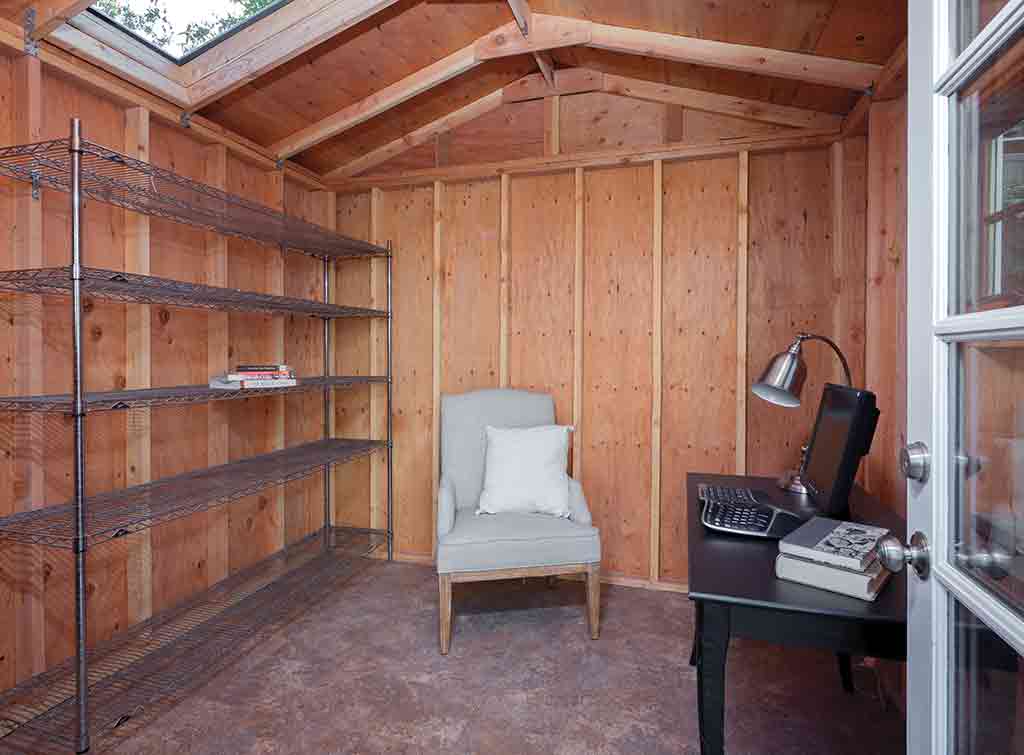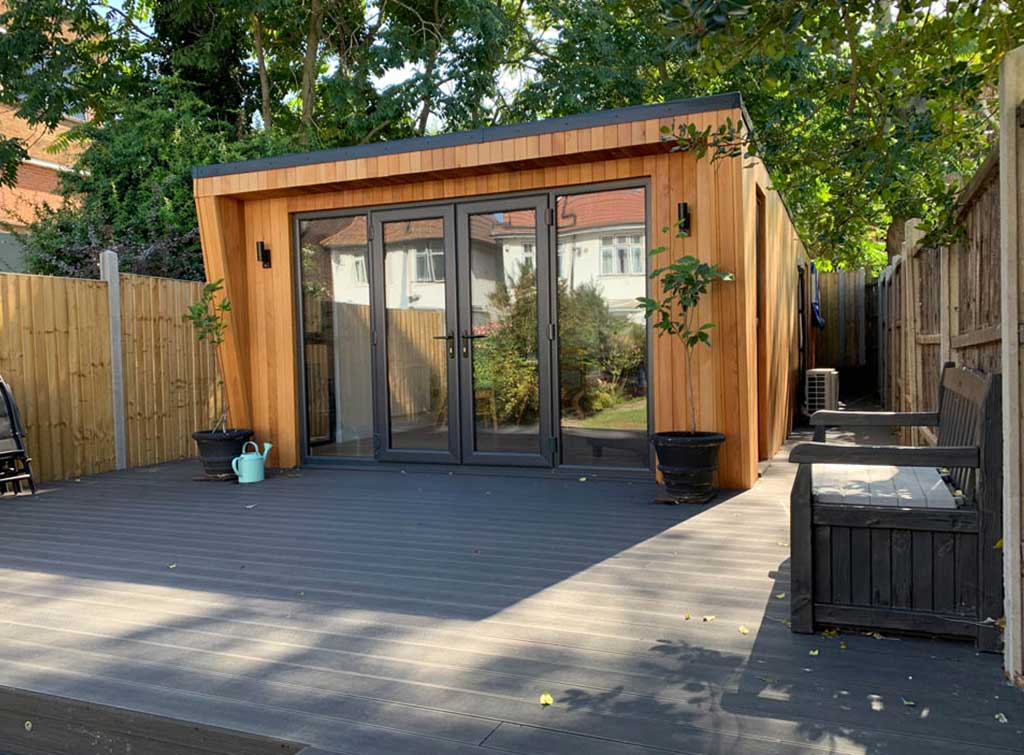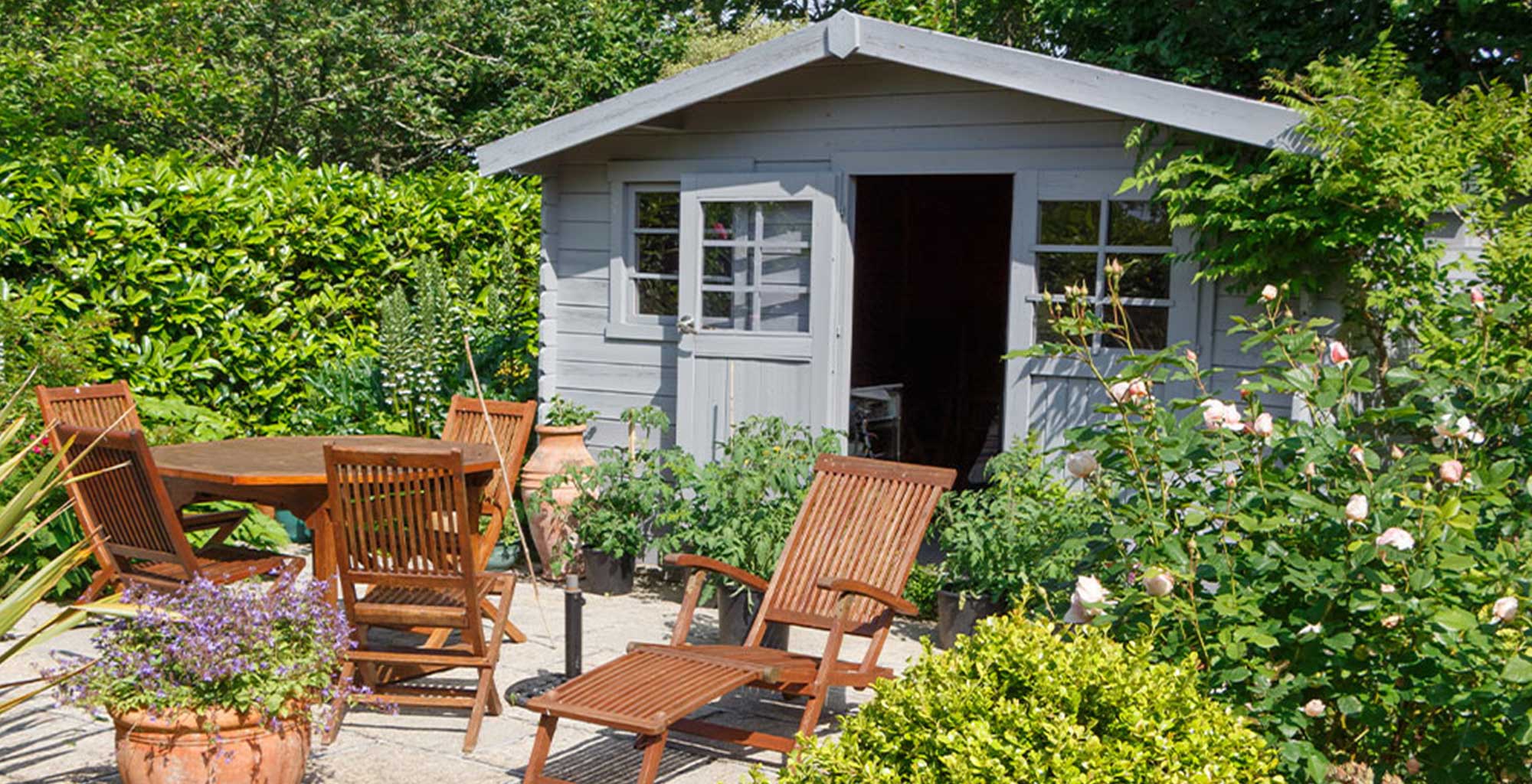 Garden home office ideas
Do you daydream of a peaceful working space away from the noise and chaos of the house? Then a practical garden office could be your answer. A beautiful timber design will blend in seamlessly with your garden, while also offering a calming place to work.
What's more, a timber garden office can be insulated for warmth and comfort, guaranteeing a healthy and happy working environment all year round.
Cheap garden office ideas
For a low cost alternative to a wooden garden cabin, consider converting a shipping container. Seriously. It's a thing!
Engineered to resist corrosion and endure harsh environments, a shipping container will last for years with little maintenance needed, plus their blank canvas makes them easy to adapt into the exact space you need.
Ok, so you'll most likely need to crane it in, and you'll have to fit it out with insulation, windows and doors,  however, a shipping container makes a flexible and affordable option for a unique garden office solution.
Budget garden office
Converting your shed into a home office is a simple project as long as you have light, ventilation, and a means of providing heat in the cooler months. Give it a good clean out and freshen up and it will feel like a homely rustic retreat all of your own.
Consider adding a roof window in the pitched ceiling to provide natural light, while a cheap electric heater (on an extension lead if you don't have outdoor power) will throw off enough warmth to keep the compact space toasty. Add a desk, a comfy chair and you can escape the hustle of the house into your very own calming space.
Get the look from one of our professionals today!
Contemporary garden room
Got a little more money to spend? How about investing in a bespoke structure to create a wonderful sanctuary at the end of your garden?
Not only will a modern garden room offer the essential extra space your family needs for working, entertaining or just enjoying some downtime, but it will also add value to your home.
Opt for a contemporary design with stunning timber cladding and you'll create an architectural centrepiece in your garden.
Painted garden room
Upgrade an existing summerhouse, or add interest to a new one, with a cheerful exterior colour. Be inspired by your garden and choose a colour that will allow the garden room to blend seamlessly with its surroundings for a charming feel.
If you have the space, add a small patio at the front and you'll expand the entertaining area, as well as create an even prettier focal point.
See the tradespeople we've checked and recommend for your job
Tell us what you think
What others think of this article:
Need More Information?
Related posts