Shining a light on the inspiration for your kitchen
Kitchens are a versatile hub of activity; for cooking, washing up, drink making, chit chat, and games with family and friends. Investing in high-quality kitchen lighting is essential, especially for dark, winter evenings.
Let's get you inspired to transform your kitchen's interior with these kitchen lighting ideas!
See the tradespeople we've checked and recommend for your job
Under cabinet and kitchen lighting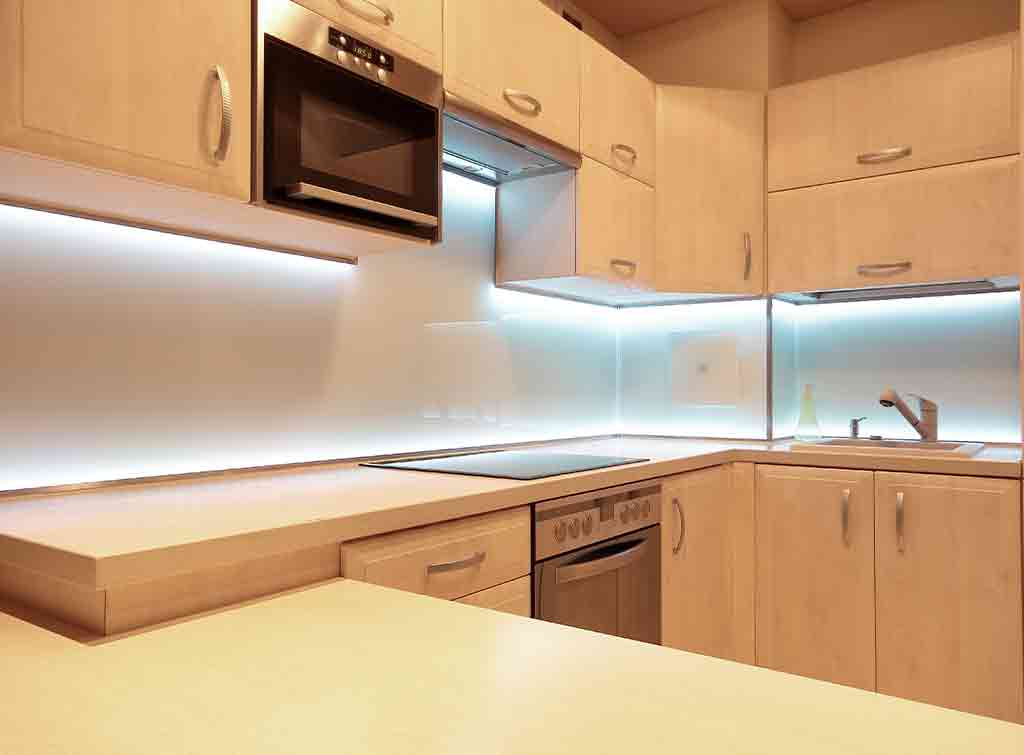 These LED under cabinet lights are really cool. They give off the view that the wall is glowing. Even better, they're low voltage and could easily be left on in the evenings should you have guests helping themselves to beverages.
Modern kitchen lighting ideas – hanging pendants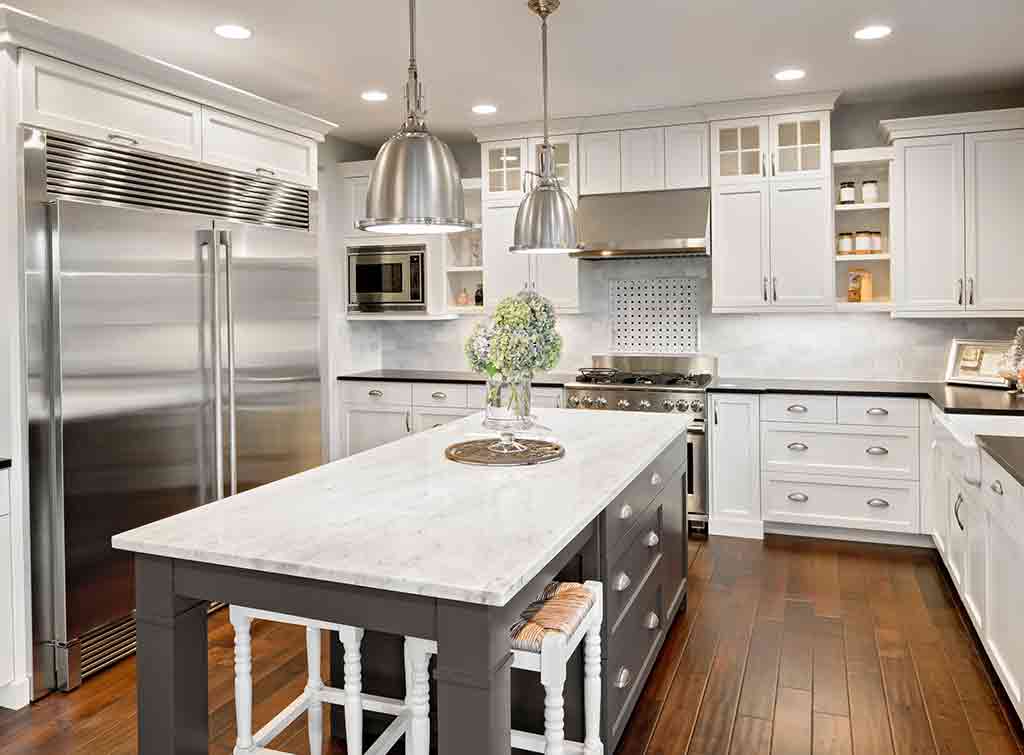 This is a stunning looking kitchen, but the hanging pendant lights are a real classy feature. Although mostly for show, they're still a practical kitchen lighting idea to consider, especially if you're opting for a kitchen island.
Kitchen lighting ideas for low ceilings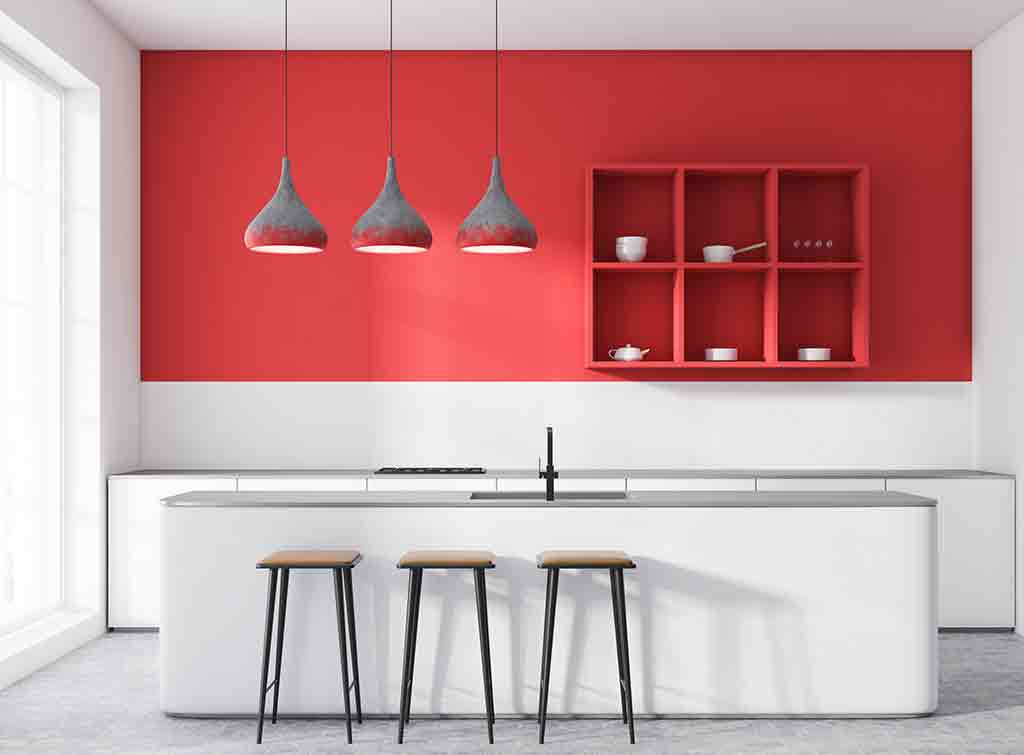 We're loving the almost Checkatrade-red wall, but check out the hanging teardrop lights. This is a low ceiling and smaller kitchen, they've opted for these lights, which will certainly be essential for all uses in this kitchen. They steered clear of all other lighting, giving a really crisp look.
Country kitchen lighting ideas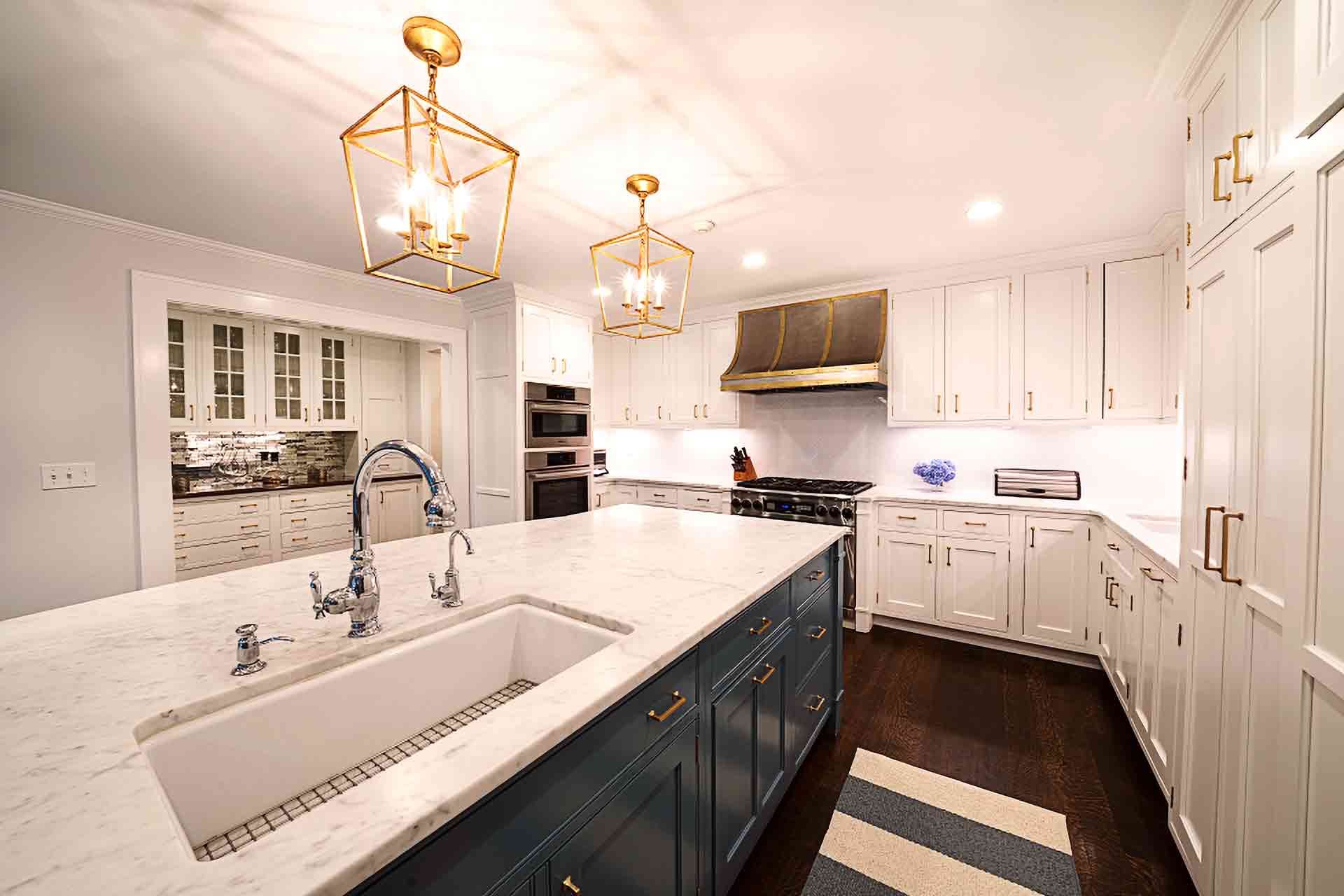 We get big country kitchen vibes from this kitchen, but look at those lights above the sink. It's a blend of a hanging pendant with a classic outdoor lamp – and boy does it work!
Small kitchen lighting ideas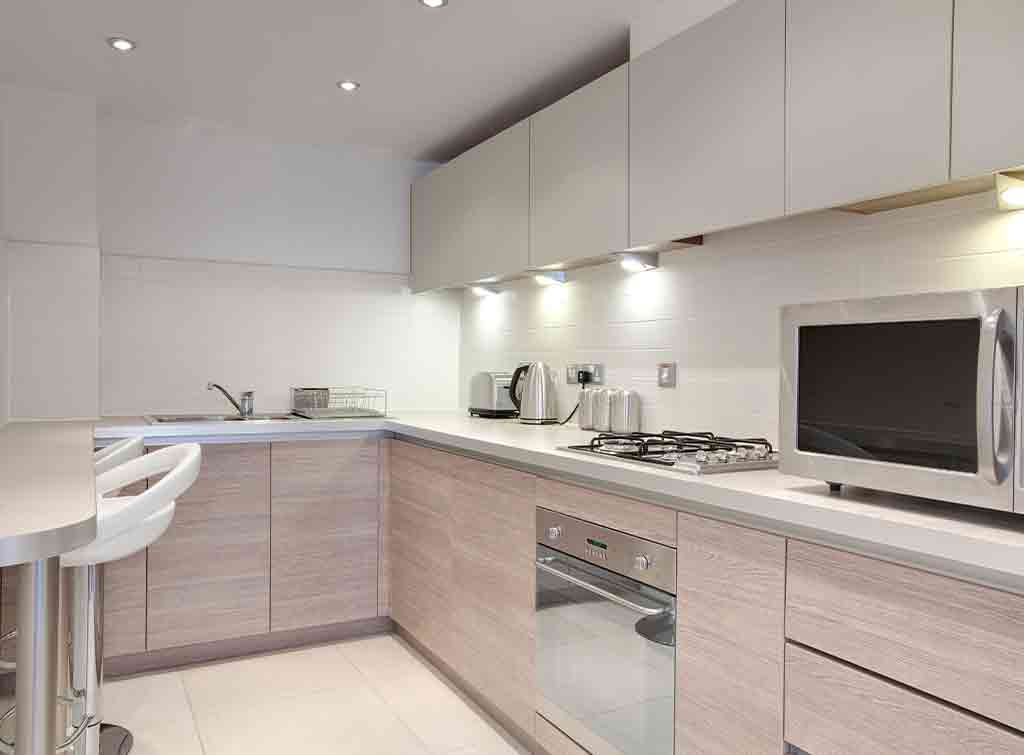 The 'L' shaped worktop/breakfast bar is cool, but look at the lighting.
A sensible choice with spotlights in the ceiling and under the cupboards.
Industrial kitchen lighting idea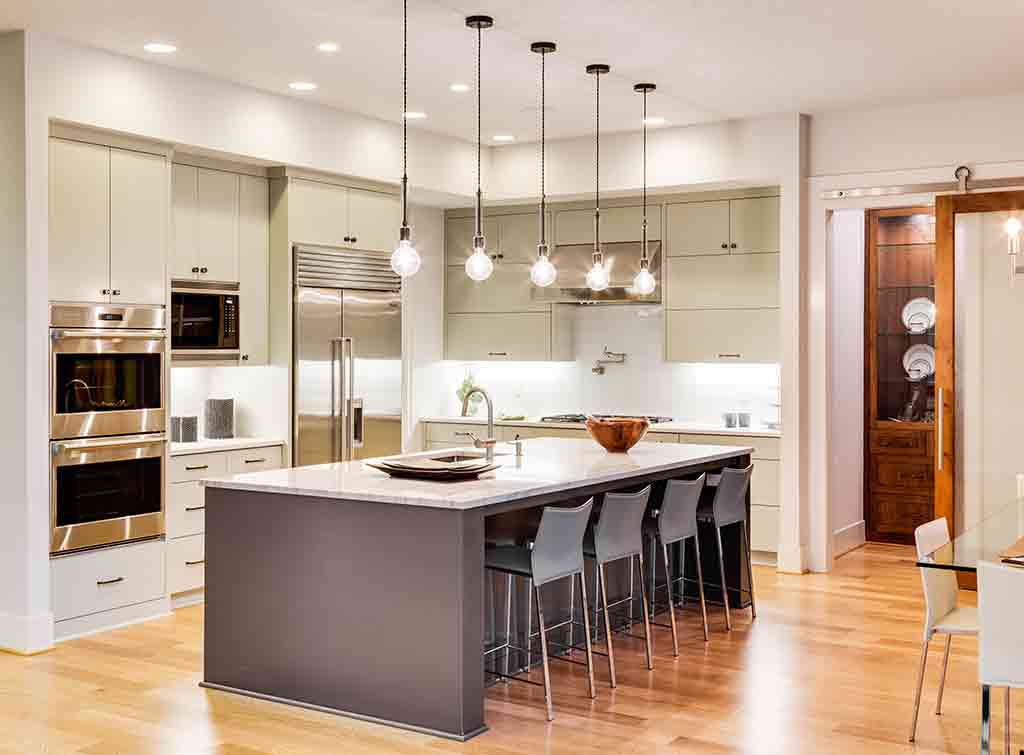 These industrial kitchen lights never look out of place in any modern or traditional kitchen.
The five bulbs you see in this one fit nicely into this minimalistic kitchen. In fact, it's industrial gone sleek!
Domed kitchen island lights idea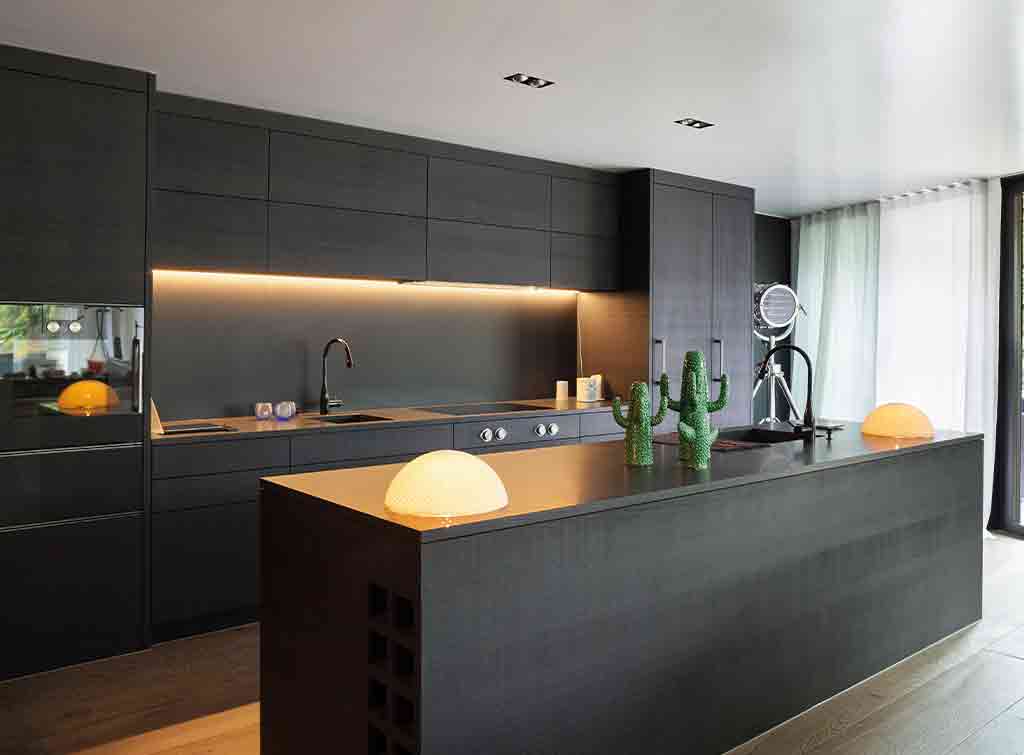 What do you think of the two domed kitchen island lights? Funky!
This kitchen embraces a warm yellow glow too with their lighting, which nicely complements the dark finish of the cupboards and island.
Contemporary kitchen lighting idea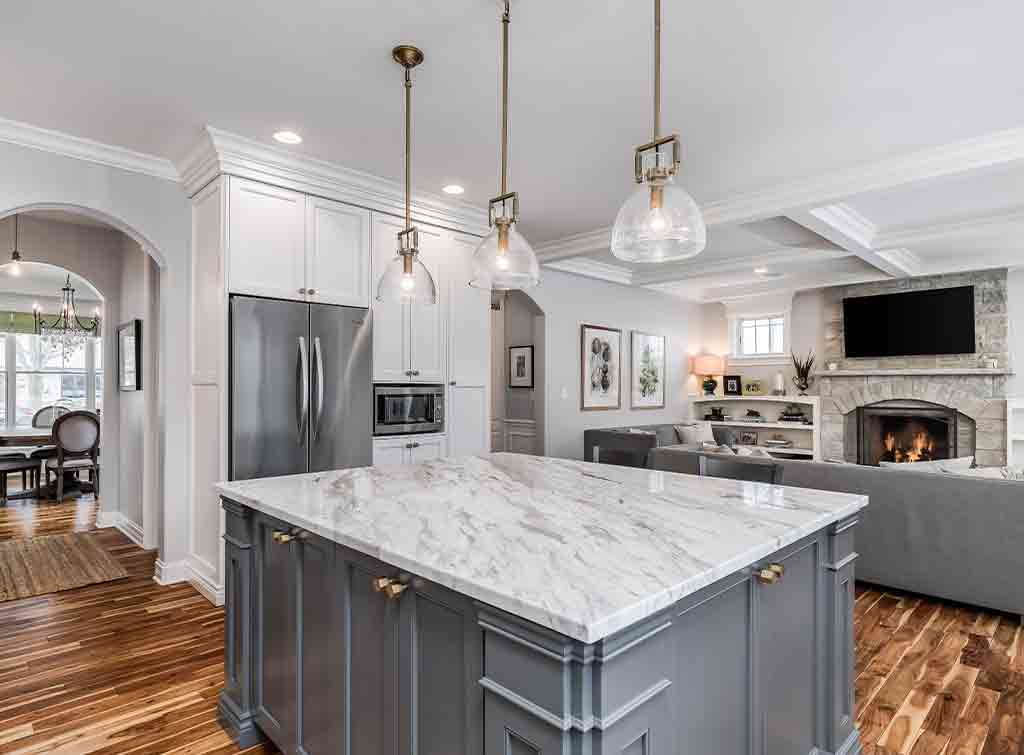 This contemporary kitchen lighting idea perfectly complements the rest of the space. Suspended from the ceiling, gold and clear glass have been used to draw the eye while infusing the space with light.
Cottage kitchen lighting idea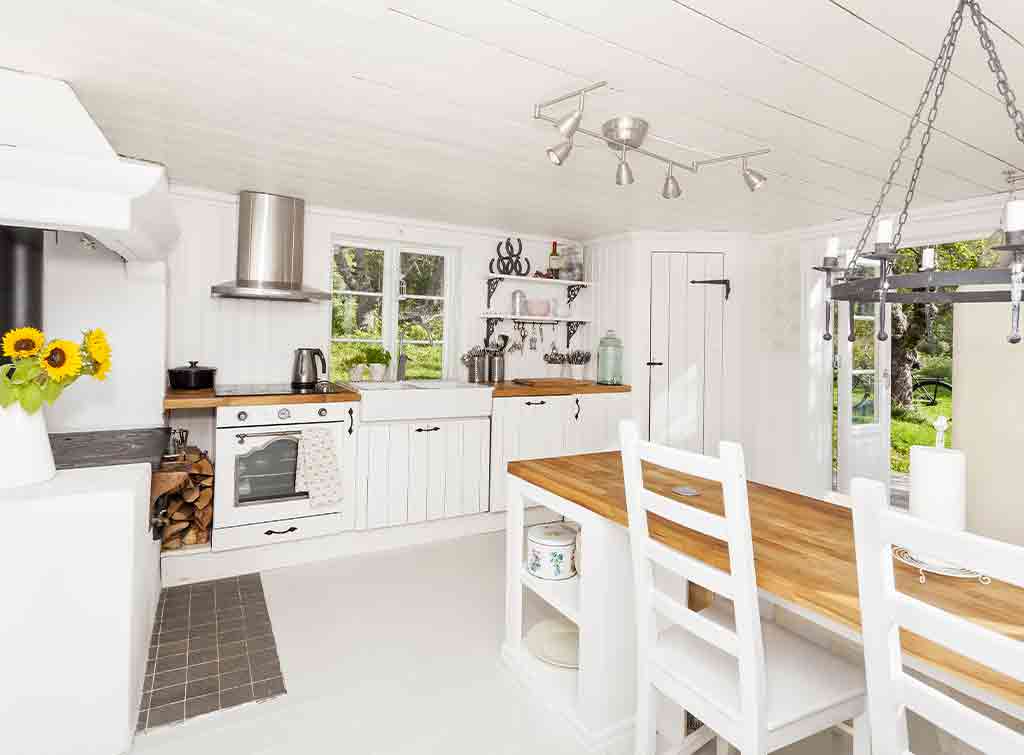 While most cottage kitchens are full of yellows, creams and blues, this is a perfect example of a modern country kitchen.
This cottage kitchen lighting idea is stunning with a silver rig of spotlights that can be turned to face any direction. Add to this the spectacular grey and silver chandelier, great for entertaining.
Sleek kitchen lighting idea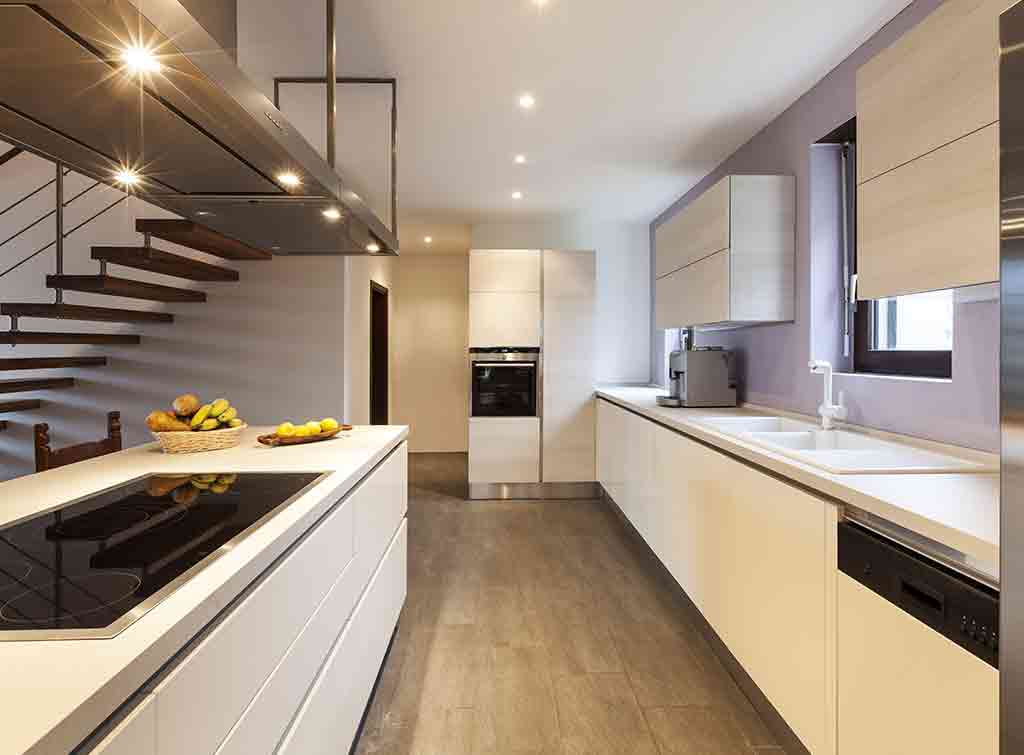 Sleek and clean, this kitchen is beautifully coordinates cupboards, worksurfaces and appliances.
Running along the ceiling though is a set of led spotlights, but the real show-stealer is the silver lighting rig suspended above the kitchen island.
Go bold blue or go home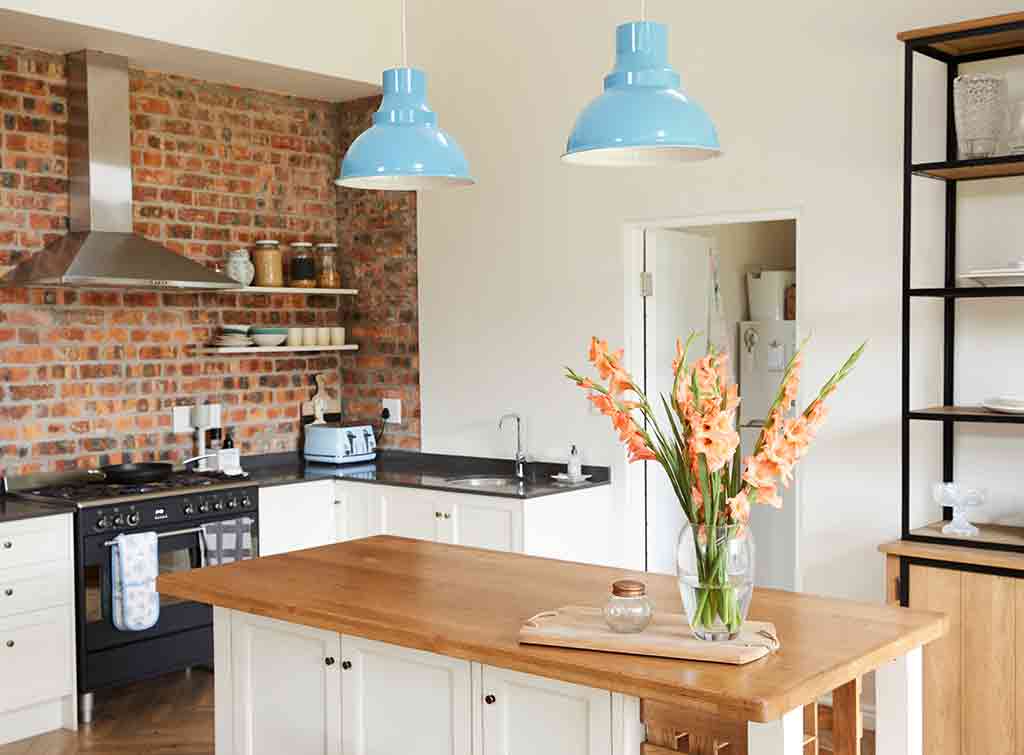 There are so many textures and colours going on here we love it!
Check out those hanging lights, a nice bright blue. Bold, warm and rustic all in one room.
Kitchen diner lighting idea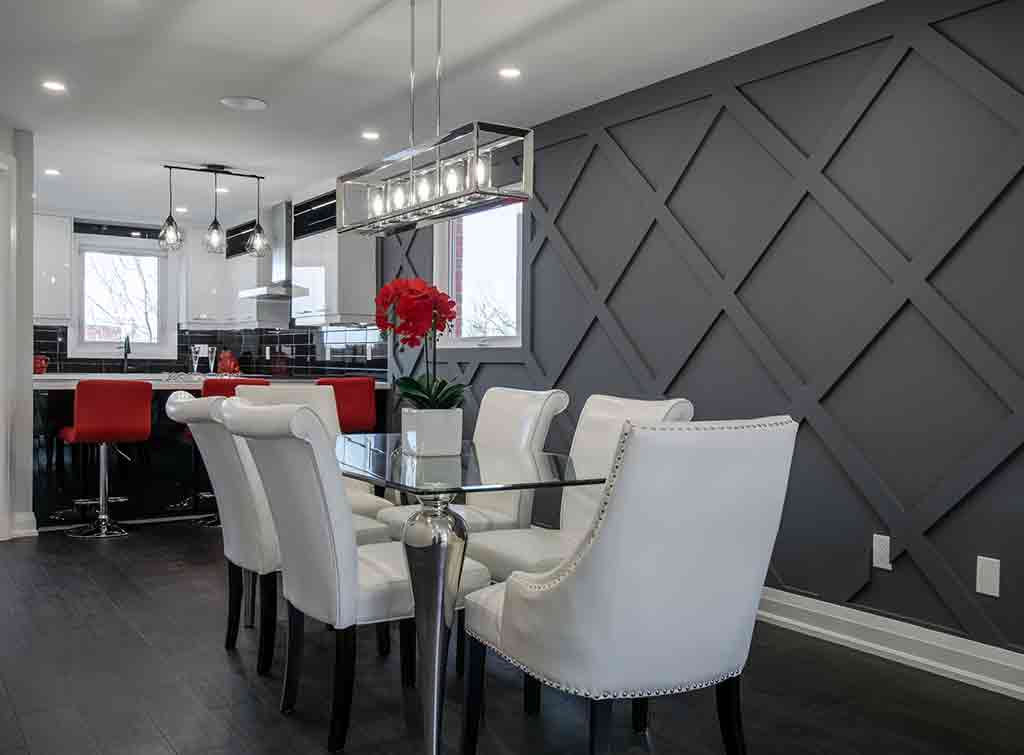 This kitchen diner is classy and cool. The polished chrome light fixture above the dining table is different; blending industrial with elegance.
Did you notice in the cooking area – the three drop lights have a nice black hexagon frame surrounding the bulbs.
We've got a cost guide on it, so you know exactly what budget is needed to get any of the looks above!
See the tradespeople we've checked and recommend for your job
Tell us what you think
What others think of this article:
Need More Information?
Related posts