Last updated on March 31st, 2022
Cost to install downlights
If you're looking for new lighting in your home, check out our guide to install downlights for average UK prices to plan your budget.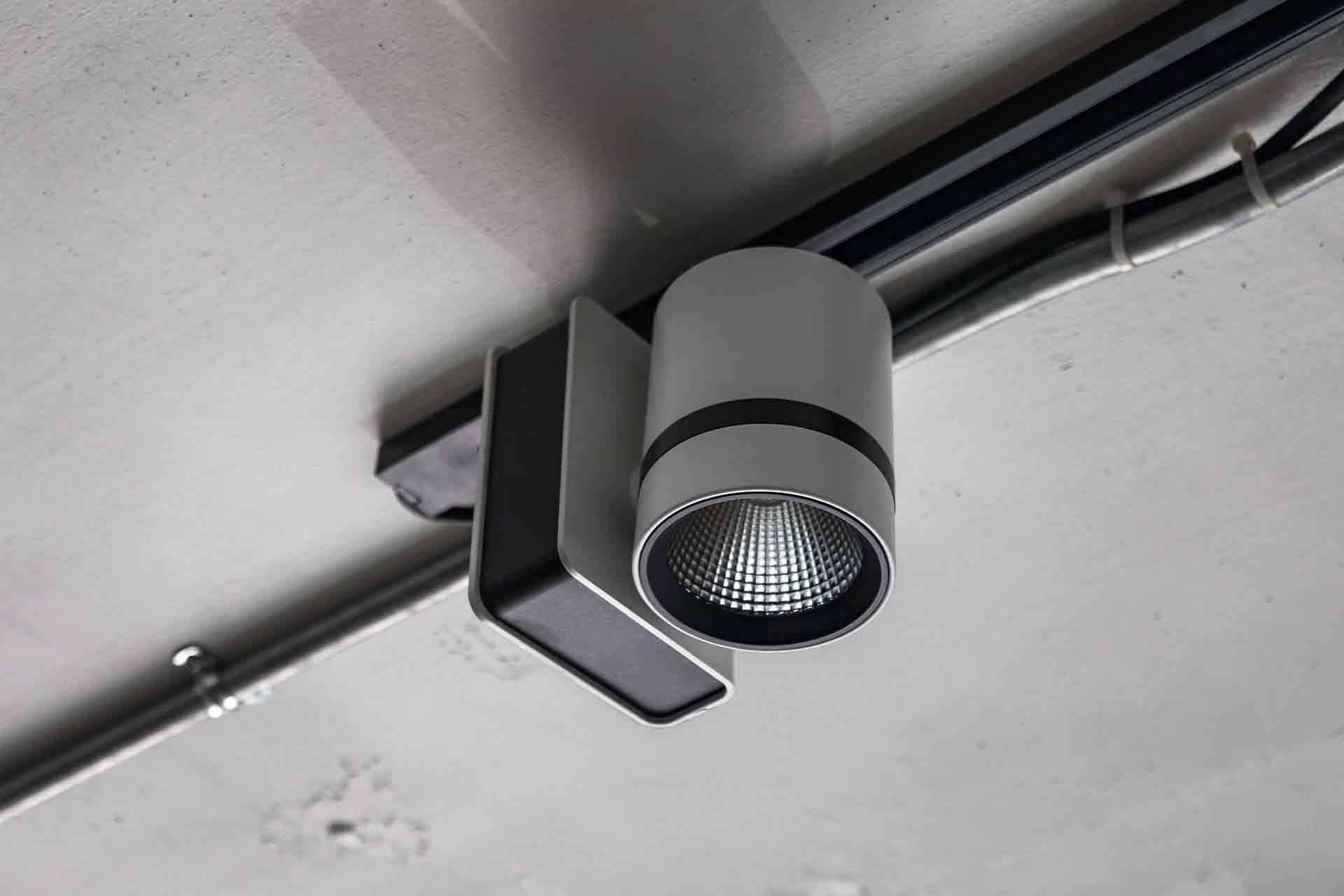 Lighting can make the world of difference to your home, and choosing the right lighting scheme is an important decision. This guide looks at the cost of installing downlights – also known as spotlights.
Downlights are one of the most popular lighting choices for British homeowners. Installing downlights is a standard job for an electrician and can add a sleek, modern look to any room. Common halogen bulbs have been replaced by a more energy-efficient LED bulb as the new industry standard.
How much does it cost to install downlights?
On average, the cost to install and supply downlights is around £350-£500. 
The cost of fitting downlights will depend on the number of lights you want and how accessible the existing wiring is.
That price may go up if the electrician needs to lift floorboards to access wiring, or if there's a complex wiring system needed.
The cost of the downlights themselves can range from £20-£75.
| Item | Low cost | High cost |
| --- | --- | --- |
| Supply and installation of downlights | £300 | £500 |
| Cost per downlight | £20 | £75 |
Factors affecting the cost of fitting downlights
In most cases, fitting downlights can be a straightforward job but there are a number of factors that can affect the total downlight installation cost:
Condition of existing wiring (upgrades or fixes will cost more)
Access to the ceiling cavity
Size of room
Number of lights
Location of lights
Type and quality of lights
Any prep work (rewiring, drilling, etc)
Where you live
See the tradespeople we've checked and recommend for your job
Cost of installing LED downlights
Nowadays, the standard lighting for downlights is LED not halogen bulbs. The LED downlight installation cost tends to be similar to regular downlights, but the cost of the bulbs is quite different.
Halogen bulbs are much cheaper to buy per bulb, but they have poor energy efficiency compared to LED bulbs.
LED bulbs usually cost around £20 per bulb (depending on the light you choose, it could be as high as £75), but they come with a major cost saving. Not only do LED bulbs use a lot less energy than halogen bulbs, but they also last at least seven to eight years.
If no additional wiring is needed, installing LED downlights is a pretty easy job and an electrician should be able to do it all in one day. Should there be any wiring issues discovered, then this will increase the time and cost of the installation.
If you're unsure about the current wiring in the property, speak to a local electrician to do an inspection and give you accurate prices for the job.
One other benefit of installing LED downlights is that the lighting quality is often much better than halogen lighting. It tends to be softer, instantly bright and has a dimming feature to provide excellent 'mood lighting'.
Benefits of LED lighting
LED bulbs use up to 85% less energy than halogen or traditional bulbs.
LED lighting lasts up to 15,000 hours.
Enhanced brightness and dimmable.
Low temperature and cooler environment.
Points to consider when fitting downlights
Think about the space
Lighting is a key component of any interior design scheme and, as such, should be given careful consideration.
Choosing the right type of light for a room can really enhance the mood of the space. Equally, getting the wrong lighting can have an adverse effect on the space.
Get professional advice
We recommend speaking to your local lighting specialists to see what options are out there. Discuss the details of your lighting project and the spaces concerned.
Ask for their professional advice and a price list for the different types of downlights (or any other lighting types they recommend).
Low energy savings
LED and other low energy lighting solutions may come at a higher cost upfront, but the savings can far outweigh the initial price. Their long life and energy efficiency will save you a lot of money over their lifetime. Plus, they now come in all sorts of styles so they can fit almost any lighting scheme.
Can I install downlights myself?
Poorly installed lighting is a major fire risk so you'll need a qualified electrician to carry out the work.
As with any home improvement project that involves electricity, we recommend leaving it to the professionals. Installing downlights often involves drilling holes in the ceiling, feeding wiring and connecting to the light switches.
Useful downlights checklist
Before beginning any electrical work have an electrician check that your electrics are all in good working order.
Speak to local lighting experts for professional advice and accurate costs.
Shop around for fair and competitive prices to install downlights.
Always hire a qualified electrician who's accredited by an official body such as NAPIT, NICEIC or ELECSA.
See the tradespeople we've checked and recommend for your job