Modern garden ideas
When it comes to modern garden ideas, you want to think along the lines of 'mid-century refinement.' The aim is to make sure your garden both matches and enhances your home, using natural materials, clean lines, continuity, fun aesthetics, and striking colours to create the look. For example, cottagegore, shabby-chic or rustic features are not modern aesthetics.
So, now you know the basics, how about some visual inspiration to help you choose your perfect modern landscape? Check out our carousel content below for some top modern garden ideas and trends.
If you need further inspiration, take a look at our creating a landscaped garden ideas and our garden styling ideas blogs.
See the tradespeople we've checked and recommend for your job
Like what you see? There's more where this came from. Check out Checkatrade's blog for more tips, ideas, how-tos, and inspiration.
Modern garden ideas and inspiration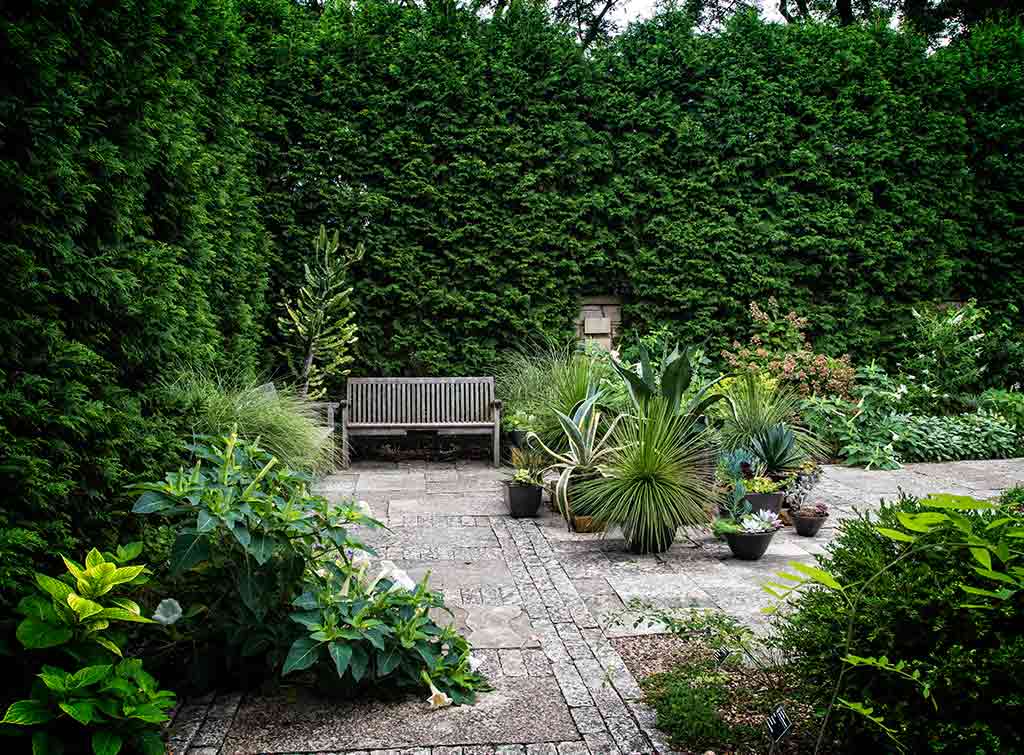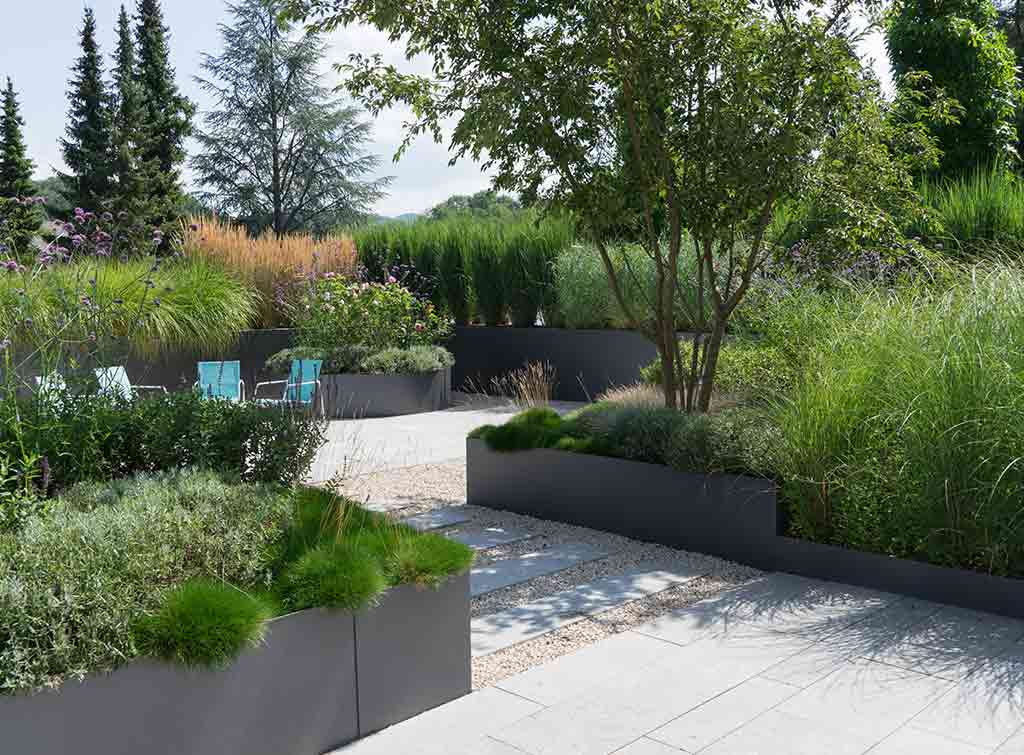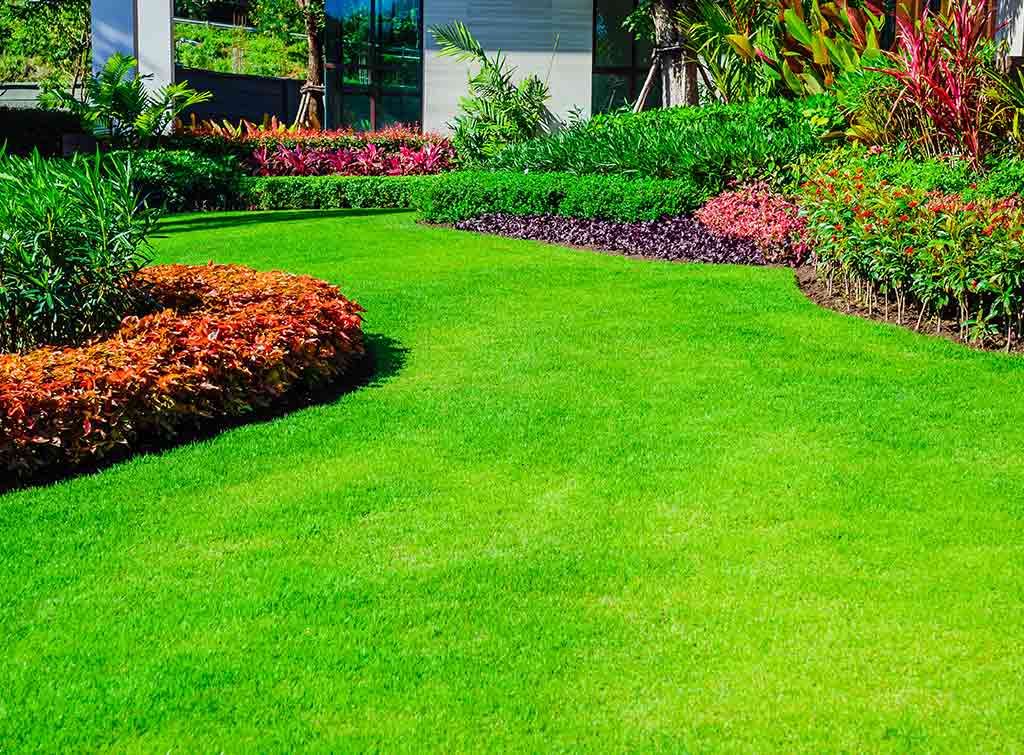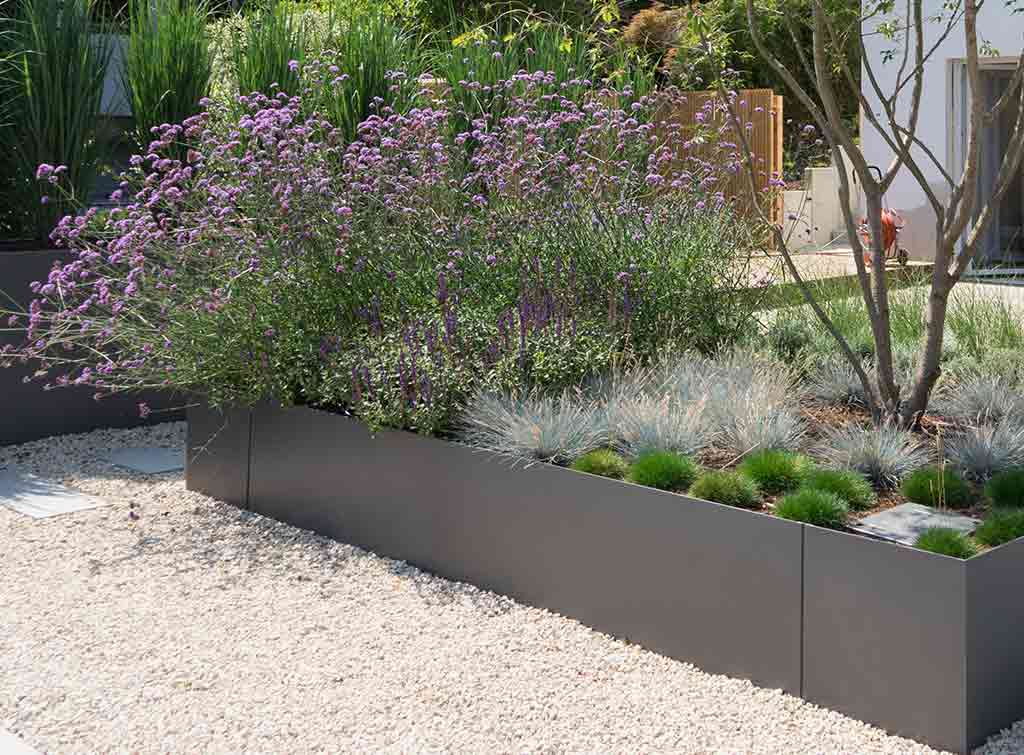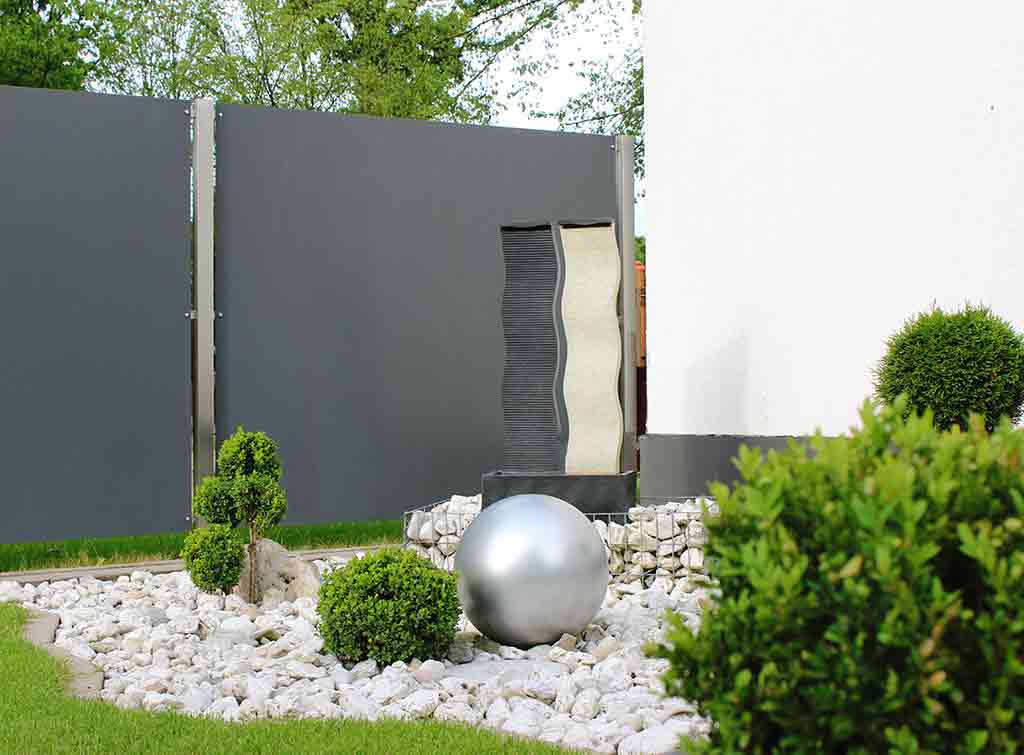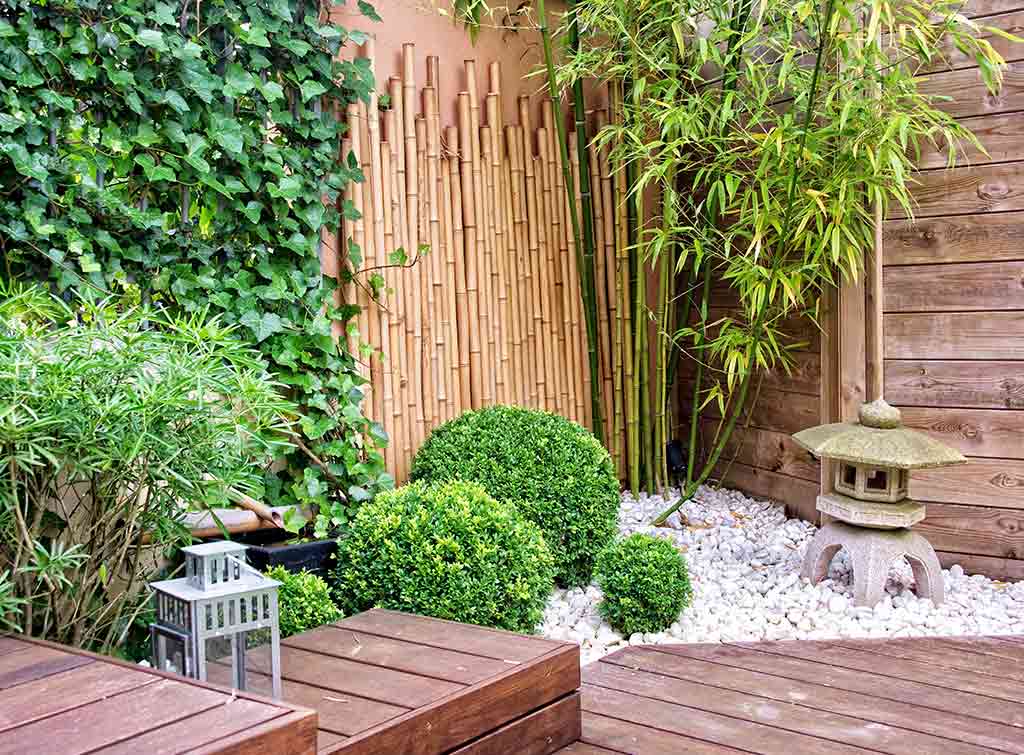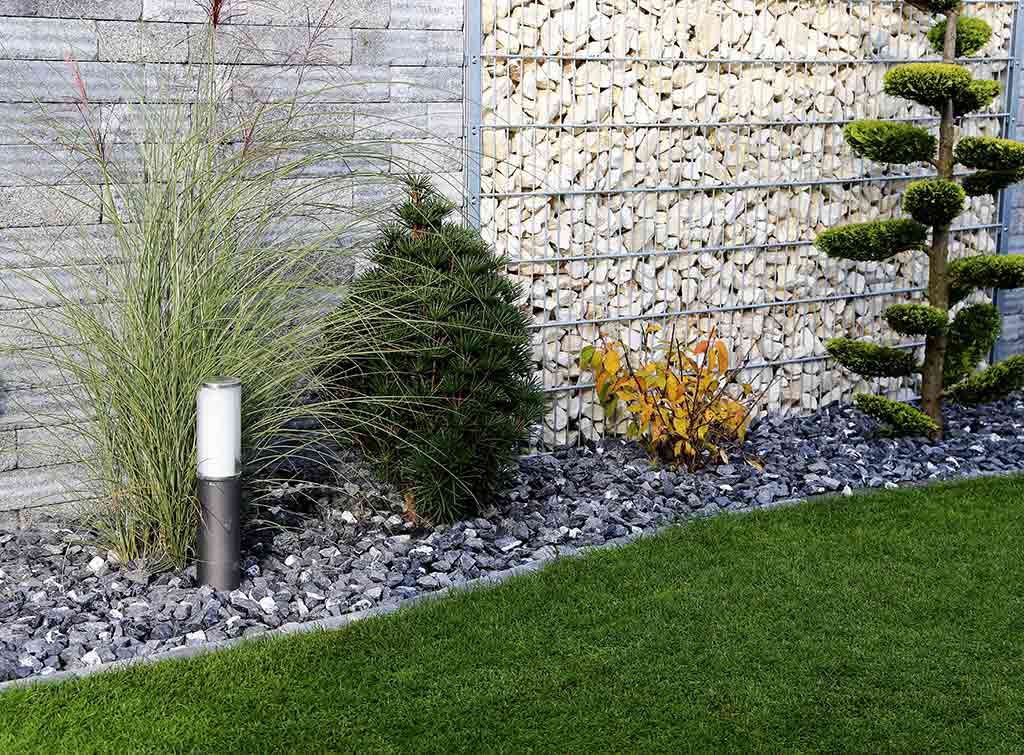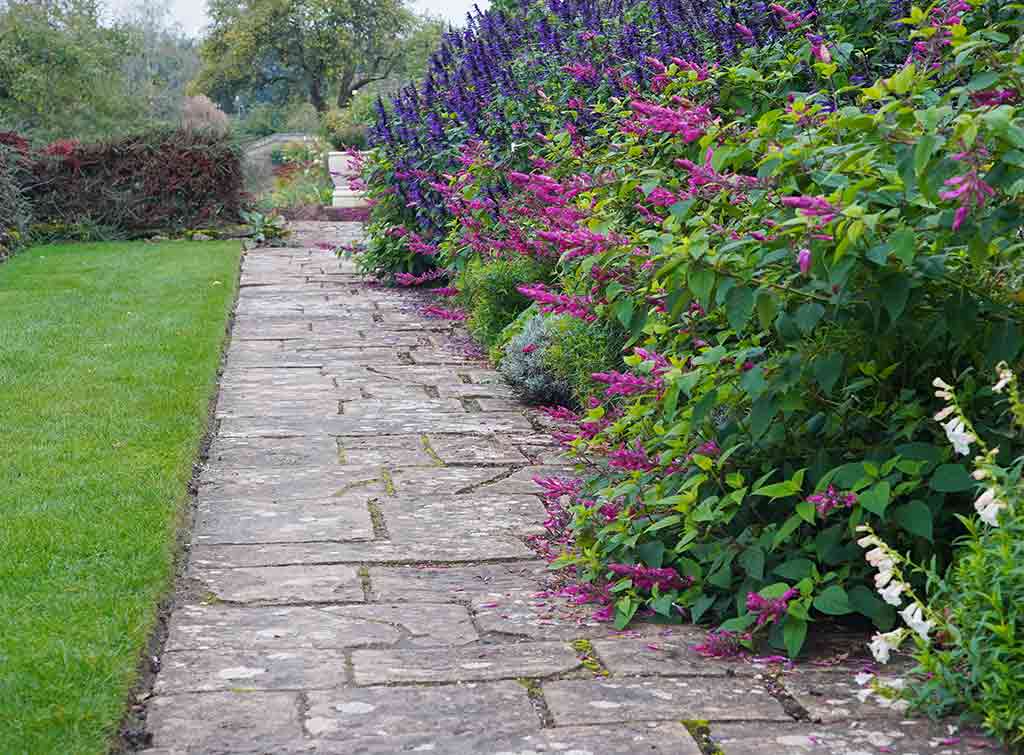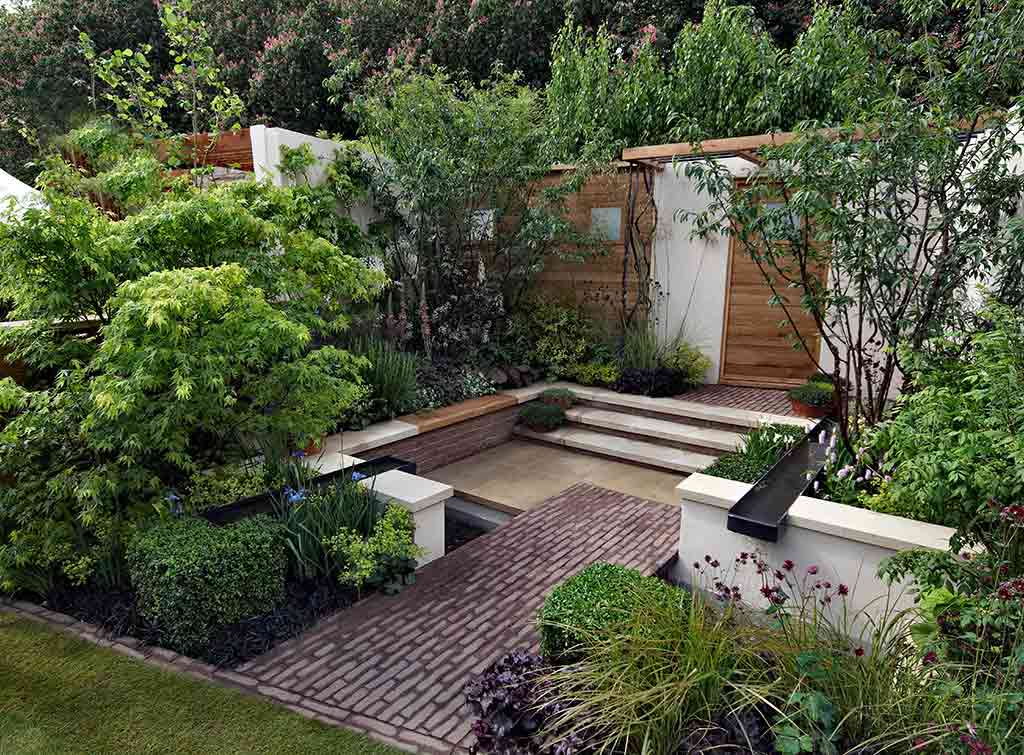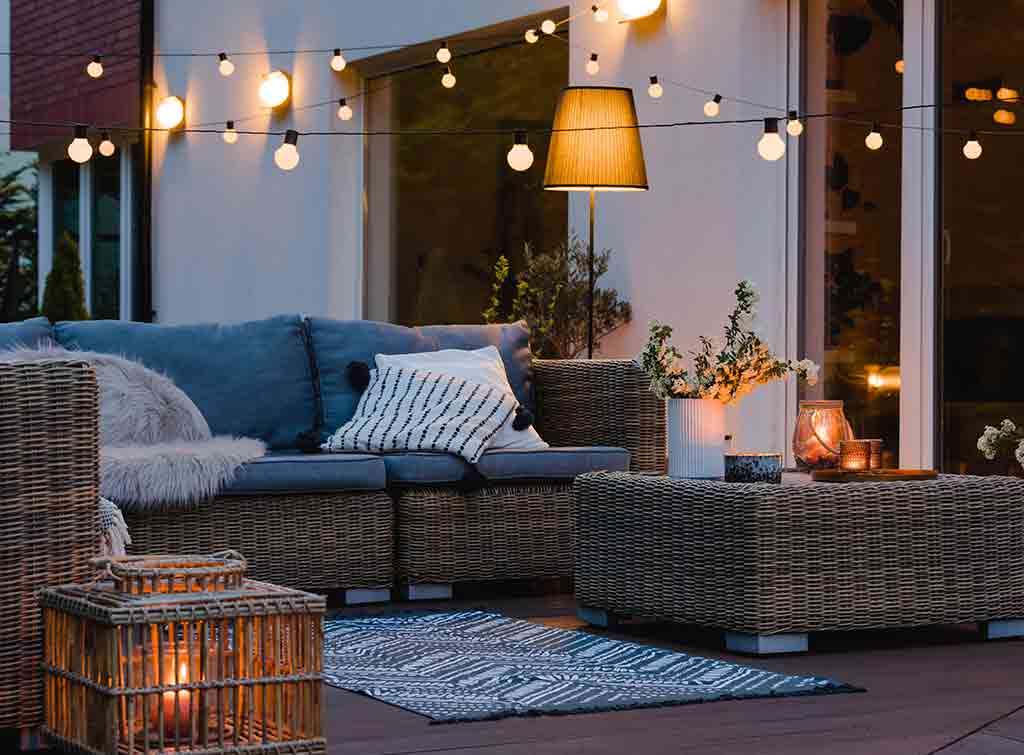 Modern garden ideas and privacy screens
This elegant and private garden is a perfect combination of modern and leafy. The patterned stone path, bench and potted plants are low maintenance and striking, while the laurel hedge plants are easy to care for and great for screening.
We have no doubt that sitting out here on a warm summer's day is a treat saved for whoever incorporates this design in their garden.
Modern garden design ideas
This clean and modern garden houses a host of features that make this a brilliant design choice.
Firstly, the faux grass is low-maintenance whilst looking good all-year-round. Secondly, the laurel privacy hedges are tall and evergreen, which means they keep their density and colour all-year round too. In fact, the only feature in this modern garden that doesn't work all year round is the sofa, which will need covering in the colder months to avoid wear and tear.
Lastly the raised white planters are great for bringing this space together and creating depth and interest.
Modern garden ideas – UK flora
These homeowners love their easy-care plants and hedges. By incorporating silver grass, bear skin (festuca gautieri), hedging conifers, and ficus and flamingo trees, they've created a low-maintenance modern garden that's brimming with life. What's more is, by planting them in raised flowerbeds, the amount of pruning required is minimal. It also leaves space for the lovely gravel and paving pattern that adds extra character and interest to the entire aesthetic. 
Modern garden ideas on a budget
For those with a lower budget but big ideas, creating a modern garden is easy with a little know-how.
This lush garden was created using edging tools and well placed plants. What's great about edging is how you can cut out any pattern in your garden and plant hedges, shrubs or flowers along the periphery. Using curves like this gardener creates character and depth with little effort.
Then, when it comes to what plants to use, opt for a layered effect by placing taller trees and plants at the back and putting smaller, daintier plants at the front. Voila!
Modern garden landscaping ideas
This modern garden uses clean lines and lots of texture to create this striking design. We love the gravel path and intersecting wood bridges to create this look.
The added rockery under the tallest bridge segment is a nice touch, while the surrounding hardy fan palms are a popular options due to their easy-care requirements.
Finally, the square paving slabs atop the lawn are a modern design element that helps tie the two areas together.
Small modern garden ideas
If you have a smaller space, then creating a modern finish is about building upwards, not outwards.
This garden has incorporated three textures in its narrow space, which is a design trick meant to give the illusion of more depth than there is. The paved area houses a hedge planter, which matches the privacy wall at the back of the garden, while the lawn itself is bordered by brick edging to create a clean line that follows the grey path.
The last texture is the plant bed next to the two-toned wall, which is decorated with slate gravel and box plants to help 'lift' the space. To create height, this homeowner has opted for a breeze block feature wall with white rock cages that stretch up towards the sky, leading the eye nicely. Finally, the white wall adds depth and space to an otherwise narrow garden.
Small modern garden design ideas
This gravelled garden is clean, classy and eye-catching. It's all about horizontal lines, which includes the raised planter, stepping stones and garden border.
This is a great design for almost any modern garden, as it's low-maintenance, striking, and beautiful. The plants used here are:
Bear skin
Verbena 'lollipop'
Festuca Glauca 'Azura Blue'
Which are all hardy plant varieties.
Modern front garden ideas
This small modern front garden has some lovely elements and textures. We particularly love the large white rockery with small box shrubs that add pops of colour.
The edging here is also striking, with it's wavy pattern creating an interesting design aesthetic that's playful and bold. The feature in the centre of the rockery matches the waves, while the silver sphere helps reflect light for a modern and contemporary twist.
Modern garden fence ideas
It's all about symmetry when it comes to this modern fence design. Note the three toned path, which creates a clean but interesting finish using gravel, a runoff trough, and a concrete path to create the look.
The fence itself uses clean lines and a bright multi-toned finish to help make the space look elegant and warm.
Modern garden wall ideas
Recycled wood and bamboo are two top eco-friendly materials in the design world at present. This small garden uses both to create its final look.
As you can see, this homeowner has incorporated the top trend of white stone gravel and box shrubs. However, they've also added a modern pergola sculpture and small water feature for extra interest.
Another interesting feature is the recycled wooden decking, which matches one of the garden walls in order to tie the elements together. The adjacent wall has a bamboo screen bordered by a bamboo plant and some poison ivy.
Modern garden fencing ideas
This year's top fencing trend is whiterock gabion walls, which are versatile and attractive features. They're favoured because of how cheap and easy they are to install and maintain.
Gabion walls utilise galvanised steel containers, which are filled with large rocks or bricks that give an industrial yet modern finish.
This homeowner has a gabion wall feature that sits next to a grey brick wall to create a pleasant contrast. The slate gravel border with evergreen shrubs complement the overall aesthetic, which ties in nicely with the dark green lawn.
Modern garden screening ideas
This garden is a great example of how to create interest and depth using only a few materials.
The decking here sits at the same level as the higher tier of this garden, creating height and character. The lower tier is bordered by clean wood edging and finished with a verdant lawn. A wooden step that leads up to the higher tier is bordered by two solar lights, while the areas are further distinguished by the border plant bed that sits against a bright, classic fence design.
Modern garden path ideas
Keeping it more natural but no less clean, this homeowner has used three lines of clashing textures to create this modern finish.
On the right is a bright and verdant flowerbed that's full of bee-friendly flowers. Next to it is a modern path made out of dappled stone that has no particular pattern, and on the left is a simple lawn with a clean cut edge to create parallel lines that run the length of the garden.
Modern garden patio ideas
This garden design is bursting with life and character. From the split levels, the red-bricked path, the matching steps and walls, to the black water feature that offers the birds somewhere to wash, it has all the modern design elements you'll ever want.
We love the privacy plants that loom upwards and almost cover the small pergola at the back. They've followed the rule of layered heights here too, with the taller trees at the far side of the garden and the smaller shrubs and plants either raised up or at the front of the flowerbeds.
All it needs now is some rattan furniture!
Modern garden lighting ideas
This tranquil garden is decorated with various lights for a warm and striking effect. The festoon lights hang above modern rattan furniture, with the black cables matching the rug sitting atop the decking.
Other lights include a wooden caged floor lantern on the left and some upcycled candle holders on the right. The only thing we wouldn't recommend is the standing lamp at the back, which might not fare so well if it rains!
See the tradespeople we've checked and recommend for your job
Tell us what you think
What others think of this article:
Need More Information?
Related posts