Inspirational rear extension ideas
There are numerous rear extension ideas available on the market. By increasing the space and value of your home, they're a popular add-on for many homeowners. As a result, their designs are versatile and come in a myriad of shapes and sizes to suit various budgets.
So, if you're thinking about your next renovation project and want some fresh ideas, check out our carousel below – with some awesome featured work from our members!
Also, don't forget to read our conservatory extension cost guide and house extension cost for a total breakdown of the pricing information.
See the tradespeople we've checked and recommend for your job
Like what you see? There's more where this came from. Check out Checkatrade's blog for more tips, ideas, how-tos, and inspiration.
Inspirational rear extension ideas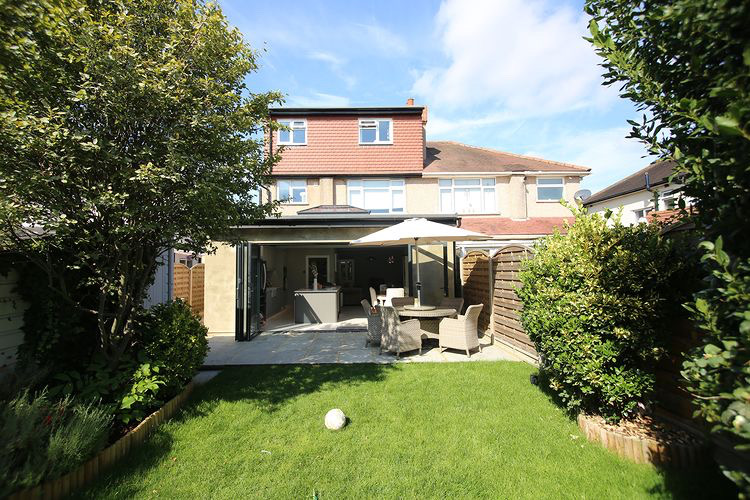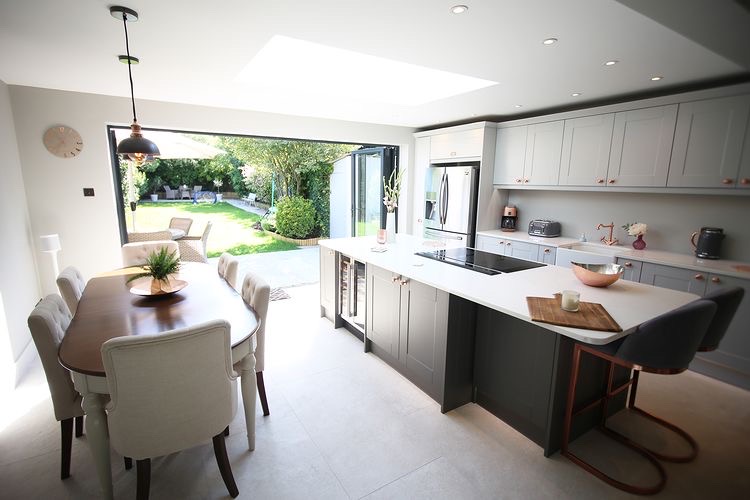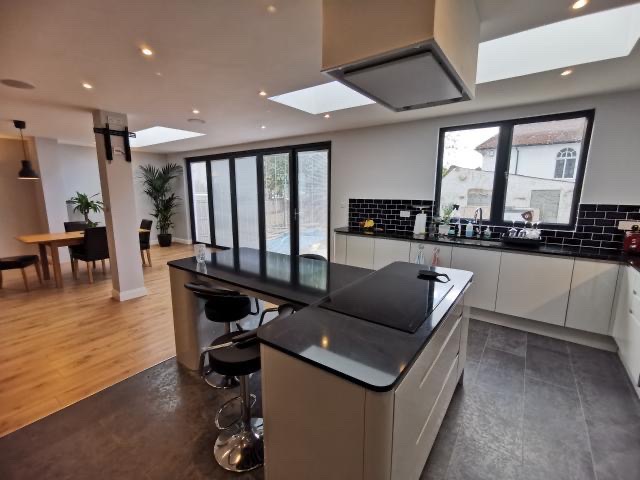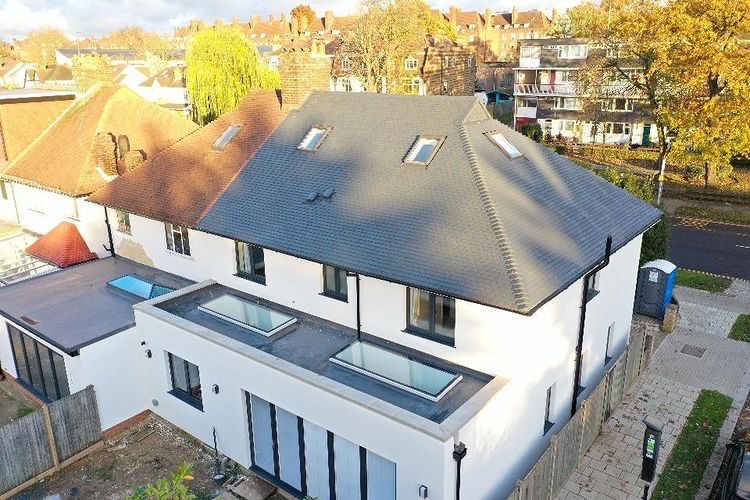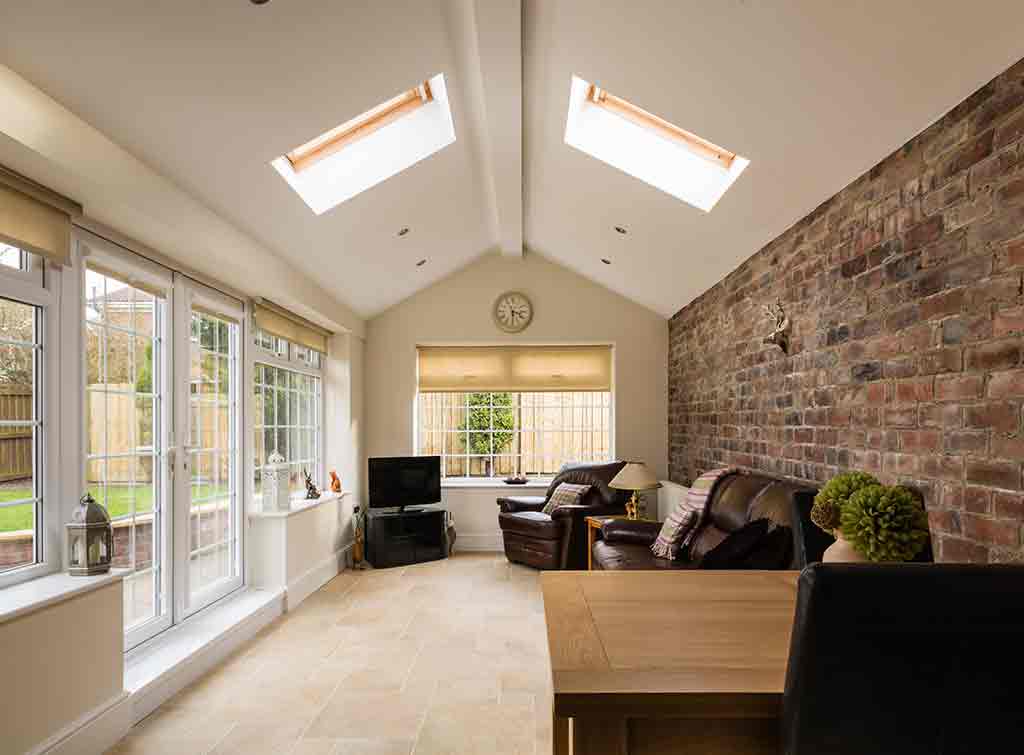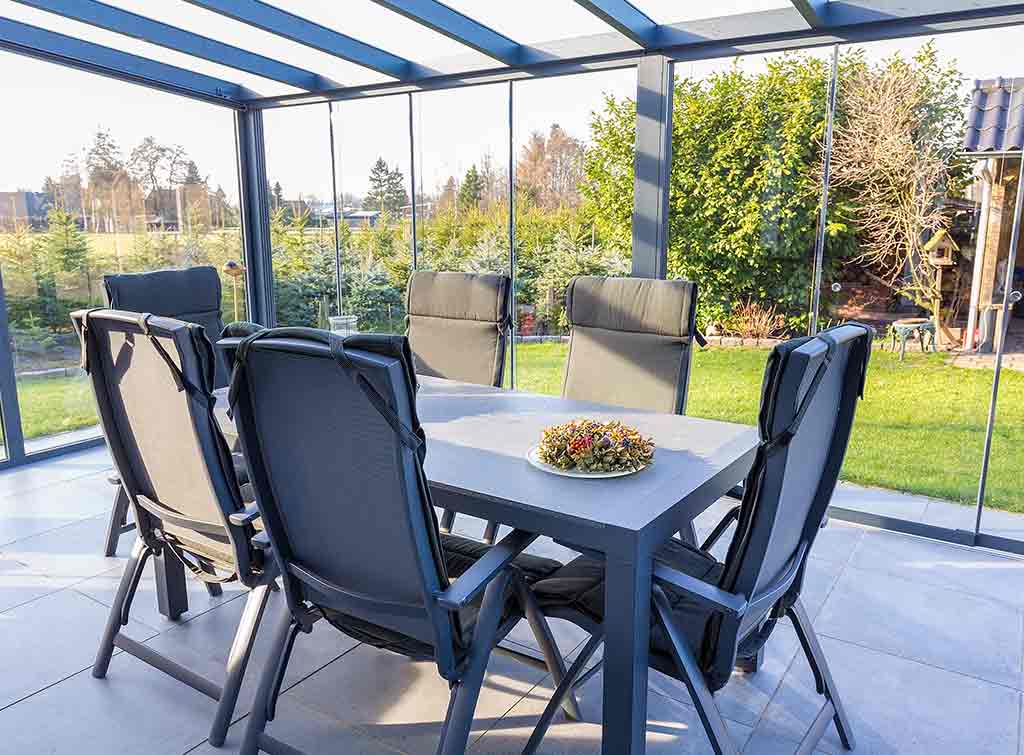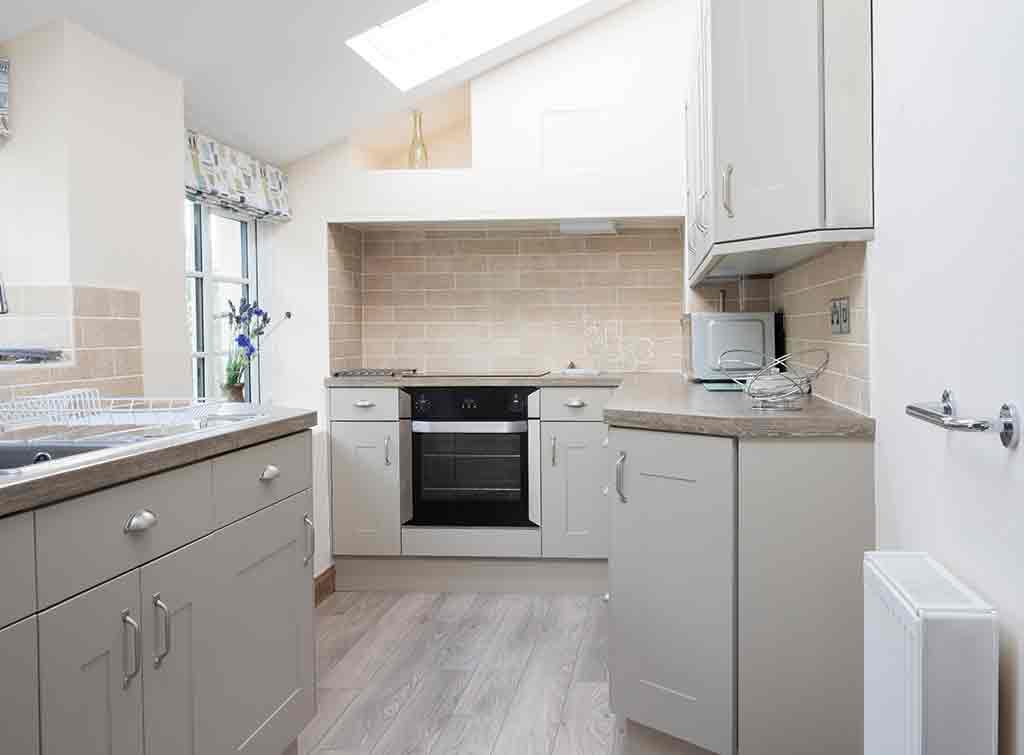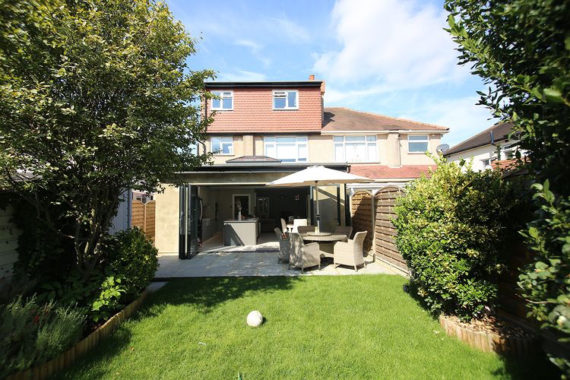 A 2 storey extension idea from our member Fluent Architectural Design
When it comes to two-storey rear extension ideas, there's a lot of design versatility. You can go down the traditional route and make two new and separate rooms or you can link the first and second story together with a staircase, open them up for a high ceilinged library, and even make yourself an orangery grove. The only limits are your imagination!
Often, a 2-storey extension is a great way to revamp a tired house and add some interest and wow factor. We love designs that incorporate glass or tall windows. It's the perfect to excuse to invite the light in and make your renovation work for you.
This amazing design comes to you from Fluent Architectural Design – a downstairs and upstairs extension project they completed for one of our members Get the look!
Fluent Architecture's kitchen extension idea
This is another gorgeous example of a classic kitchen extension design from Fluent Architectural.
Bright and full of character, the contemporary aesthetic is clean and classy. We love how the glass doors open up the entire side of the house, leading onto the garden and seamlessly integrating the inside with the outside.
Fluent Architecture's small bedroom extension design
This lovely bedroom extension from Fluent Architectural is the perfect use of an upstairs and downstairs project. Not only does this add value and an extra bedroom to your house, it's versatile enough that if you change your mind and want to change this into a playroom, library, bathroom, or games room, you can.
Get the look by hiring Fluent Architectural on Checkatrade here.
Interior extension layout design from Atomic Builds
This kitchen and dining room extension by Atomic Builds Ltd incorporates two distinct areas.
First, we have the L-shaped kitchen and island with slate and white decor, and then we have the warmer dining area with wooden floors and potted plants. This creates an open-plan vibe that allows lots of light and interest without having to use the same design throughout.
Atomic Build Ltd's flat roof extension
This flat roof extension from Atomic Build Ltd shows us how a rear extension adds square footage and character.
We love the twin skylights that sit atop the roof and flood light into the rooms below. The bi-fold doors are a nice touch that invite more light into the house. This is especially important if you have a garden that isn't south facing. The key to extensions is to add square footage without boxing in the house or taking away its light sources. We think this design is the perfect solution.
Rear extension ideas
Keep things rustic and elegant with this pitched roof extension design. Flooded with light, it connects beautifully to the garden, while the open bricked wall and neutral decor bring a piece of the outdoors indoors.
One huge benefit of this design is the uPVC windows and doors, which are durable and modern. It's a space that will last a long time – inviting the sun and allowing you to enjoy the outside even on those dreary windy and rainy days.
Rear extension ideas single storey
This beautifully symmetrical red-bricked extension is the perfect add-on to your home. We adore the hanging plants, the walled lawn edging that frames the extension, and the large windows and doors that flood light into the sunroom.
The pitched roof with its red slate tiles and skylight is also a lovely touch, making this extension pleasing on the eye while seamlessly fitting into the original design of the house.
Single story rear extension ideas
This beautiful glass conservatory is perfect for those who benefit from the luxury of more privacy. We love the idea of sitting inside and enjoying a meal on a gorgeous summer's day. You also get the bonus of a sunroom without the wind or bugs bothering you!
This sloped flat roof works well with the glass design as it requires less maintenance due to the ease in which debris and rainwater runs off its edge. Why not incorporate this look into your next renovation?
Bungalow rear extension ideas
We adore this lean-to conservatory design. Look at that use of space!
Due to the nature of bungalows, layout is an important factor when choosing what rooms will house what. Often, homeowners opt for kitchen extensions at the back of the house so the rest of the rooms can be kept as the main living areas.
In order to make the best use of the light, consider keeping the decor to a contemporary and bright palette. Incorporate a skylight in the roof for extra brightness and interest, and consider keeping any colour pops to select features for maximum impact.
Double storey rear extension ideas
Why not think bold and daring for your double-storey extension design? Not only does it add identity and interest to a home that needs a touch of character, but it's also a fun and creative endeavour!
No matter the size of the extension, blending the add-on with your house or using clashing textures for bold effect is a great way to add value and excitement.
It's also a great way to maximise light. Extensions offer you the opportunity to incorporate glass, large windows, double glazing and various other modern features for maximum impact.
Victorian terraced house rear extension ideas
This beautiful victorian conservatory incorporates a bay front, pitched roof and ornate roof ridge for a classic and modest design. We love the brick frame that subtly matches the house this conservatory belongs to. (How's that for seamless integration?)
These rear extensions are popular because almost any house with a garden has the capacity to incorporate one. They're both whimsical and elegant sunrooms that are easy to install and maintain.
Terraced house rear extension ideas
This beautiful conservatory is a stunning example of what a rear extension is capable of achieving. Note the gable roof and french windows that instantly transport you to the French Riviera, where you can sup on high tea before taking a walk along the Mediterranean coast (or your garden pond in this instance…)
What's more, this design is small yet impactful, which makes it a classy choice for anyone looking to add some wow factor to the rear of their house.
See the tradespeople we've checked and recommend for your job
Tell us what you think
What others think of this article:
Need More Information?
Related posts