A roof makes all the difference to look and feel of a property. When we search for inspiration around roof ideas, we're looking for architectural designs that not only keep our homes warm and dry but make a statement too.
Whether it's a new build, self-build or complete renovation, choosing your perfect roof is the same as picking the right icing for a two-tiered cake. That said, there are several considerations worth taking into account before you settle on your ideal topping.
1. The shape of the roof
For example, a gable roof easily sheds water and snow, while providing plenty of space for attic conversions. However, they're not great for high wind or hurricane-prone areas.
2. The size of the roof
Mansard roofs are four-sided roofs that form a low-pitched roof. They're great for adding extra living space and incorporating different designs for aesthetic appeal.
3. Whether you'd like a roof garden
Flat roofs with small pitches are perfect if you want to build a roof terrace or garden.
4. Whether you're looking for an eco-friendly design
If you're looking to go green with your roof design, then ensuring you pick the right roof structure to accommodate solar panels and big windows is imperative.
If you're not exactly sure of what you want, then it's always worth hiring an architect or roofer to help you smooth out the finer details and practicalities of your potential roof design.
Not sure where to start? Ask one of our expert tradespeople for help and advice.
See the tradespeople we've checked and recommend for your job
Roof materials
There are many roof materials to choose from. Your options will depend on your budget, ideal aesthetic, and how much maintenance you're prepared to undertake. It will also depend on the type of property you have. For example, a period home is better suited to a tile roof with intricate detailing, while a modern new build might benefit from an anthracite metal roof.
The main types of material for roof designs include:
Tile roof
Aluminium roof
PVC roof
Slate roof
Lumber roof
Asphalt shingle roofs
Check out our roof ideas in the carousel content below for some architectural inspiration.
Like what you see? There's plenty more where this came from. Discover more ideas, inspiration, tips and how-tos via Checkatrade's blog.
Roof ideas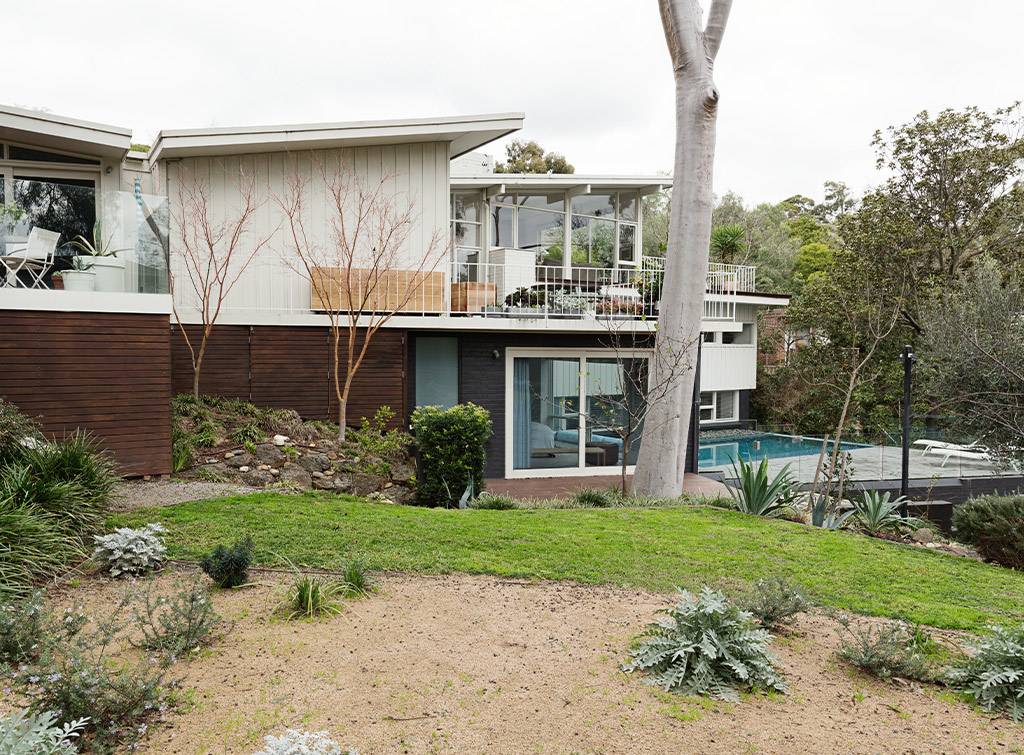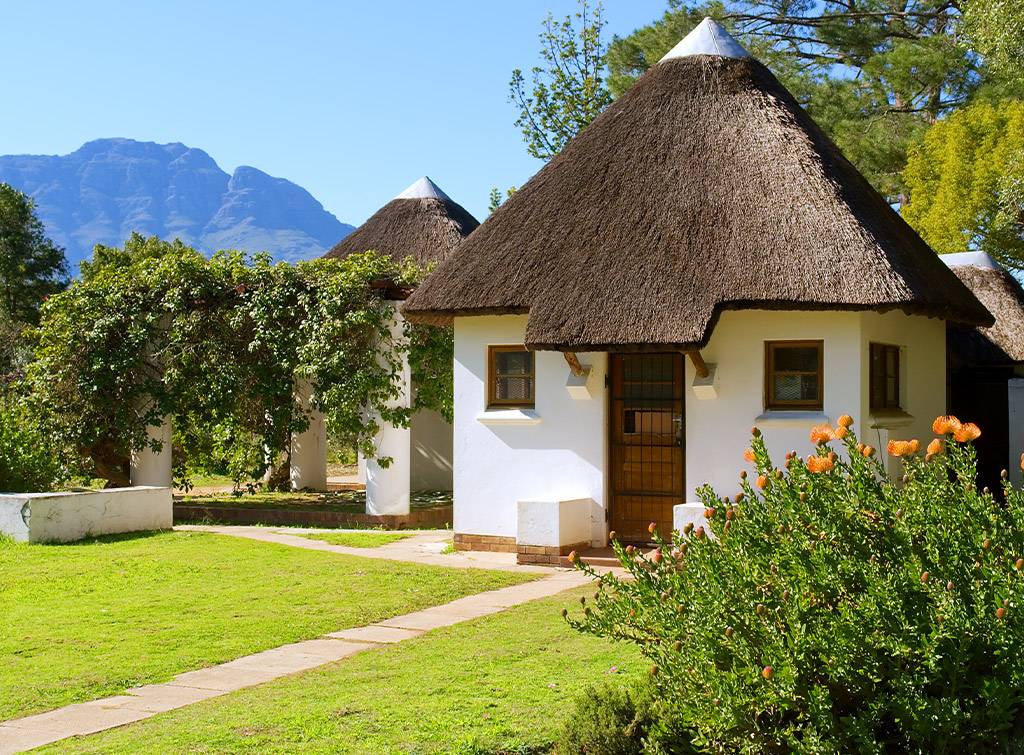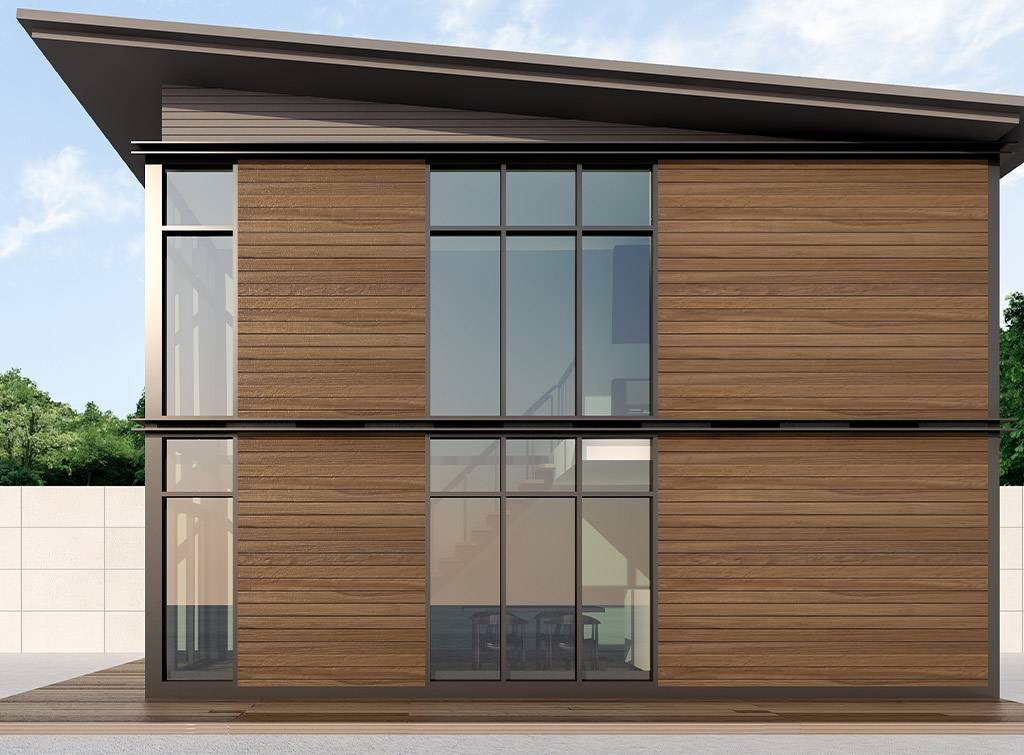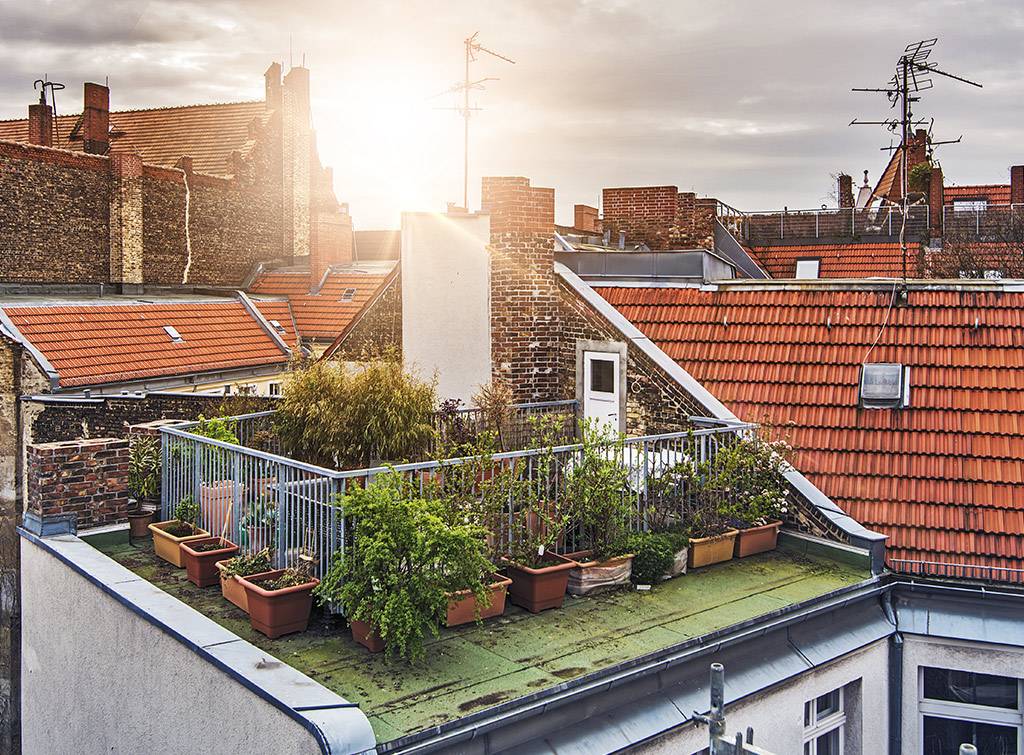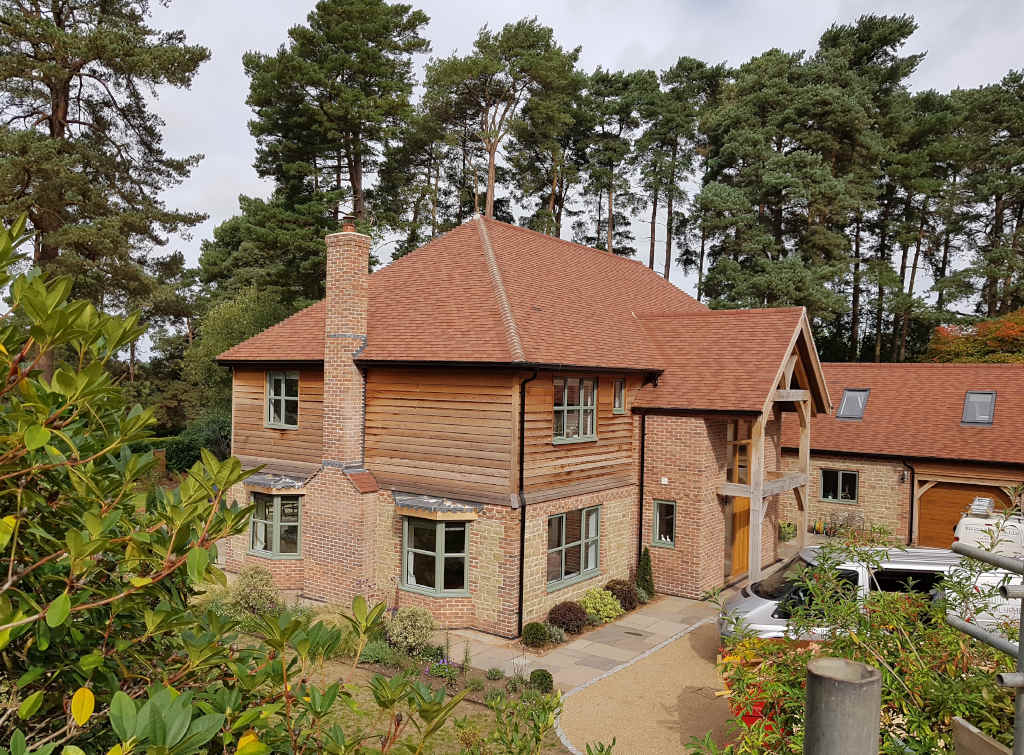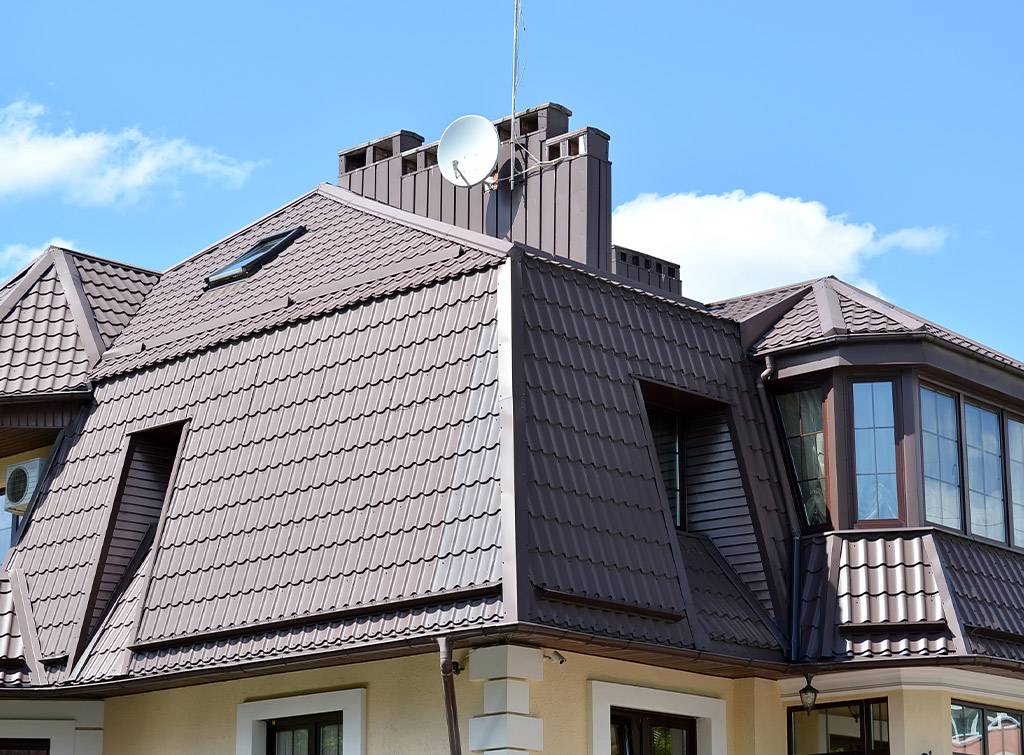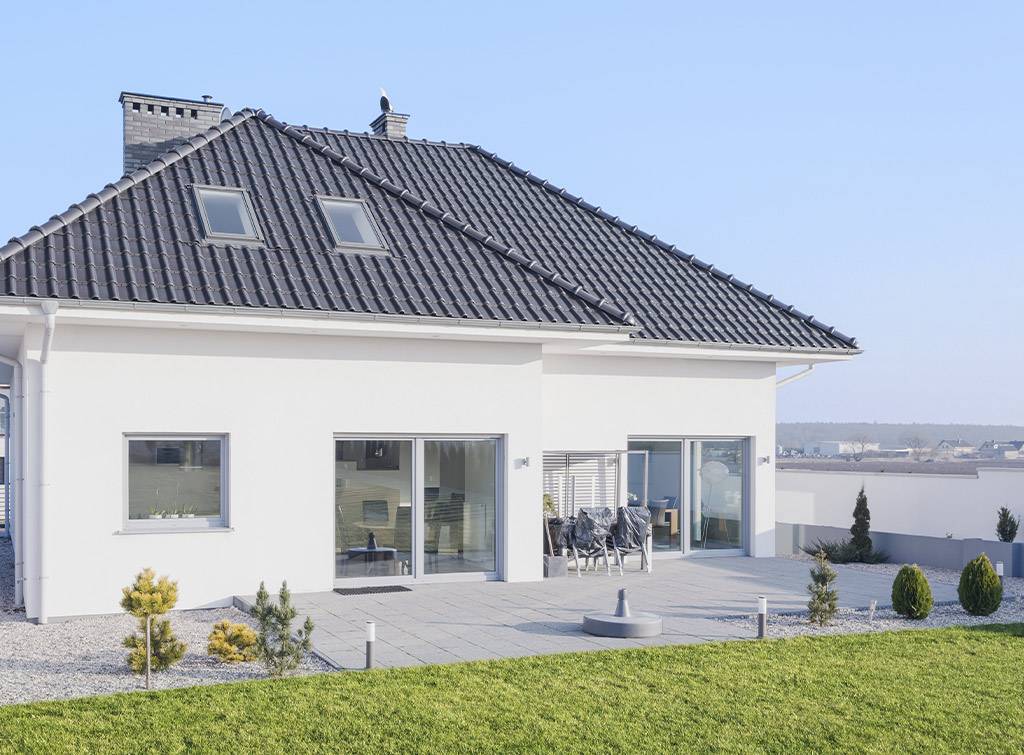 Butterfly roof ideas
Butterfly roofs are eco-friendly V-shaped structures. They angle upwards at the sides with the midsection dipped in the middle, creating the look of their namesake.
These striking roofs are perfect for tropical homes or those looking for a more eco-friendly design.
Add in large windows to the wider parts of the house to lower heating bills and let in more natural light. The midsection also collects rainwater for added green benefits, while solar panels can be installed on either side of the roof for extra sustainability.
A-Frame roof ideas
A-framed roofs or triangular shaped roofs are characterised by steep angles that represent a triangle. Often made from stone or timber, they frequently seen on cabins or woodland holiday homes.
Their simplicity is an aesthetic in itself, which usually includes exposed internal rafters and fitted upper rooms that mould to the steep sides.
They're extremely durable when it comes to heavy snow and also great for hotter climates due to the living space being predominantly at ground level.
Pyramid hip roof ideas
If you live in a particularly windy area, pyramid hip roofs are for you. As they don't have gables or vertical sides, they're better suited to small properties or buildings, such as bungalows, garages or pool houses.
Thatched roofs work well with pyramid structures due to their durability. However, slate grey roof tiles with red bricked houses create a striking effect that weathers most hurricane-level storms.
Shed roof ideas
Lean-to, pitched or skillion roofs are great for smaller building structures like sheds. Who says your garden storage can't have a modern twist?
Low maintenance and easy to install, these types of roof come in various materials and designs, leaving you with plenty of choice and creative freedom.
Flat roof ideas
The lack of pitch on flat roofs make them a versatile space if you want to add a roof garden, terrace, patio, solar panels or anything else you can think of.
Great for city dwellers, if you have little to no outside space and feel like you're lacking a garden, we recommend a flat roof for all your dreamy design needs.
Gable roof ideas
Gable roofs are a popular house trend due to their striking and classic aesthetic. They're super versatile too. Most materials, whether it's asphalt shingles, clay tiles or metal work with gable roofs.
They also come in various designs such as side, crossed, front and dutch gable hip roofs.
Perfect for adding loft space and dormer windows, choose a gable roof if you're looking for a unique design with lots of character. However, be sure to only install them in low-wind areas unless you're willing to pay for extra reinforcement!
Mansard roof ideas
These large and impressive roofs are great if you're looking for some extra attic space.
If you've ever been to France, you'll recognise Mansard roofs by the double slopes that meet to form a low-pitched roof. Straight, convex or concave, their beautiful aesthetic is both modern and versatile.
Think about adding a dormer window (or two) for some added 'wow' factor. Not only does this offer much needed light, but it means you get to turn your attic space into a room with a view.
As for the overall look, think about choosing long lasting materials such as slate shingles, copper or zinc. Not only do these choices make your mansard roof stand out, they increase its longevity.
Modern roof ideas
There are many types of modern roofs on the market these days. Whether it's this cross-hipped slate roof with a Scandinavian aesthetic or a metal curved roof that offers durability in any climate, shopping around for the perfect top hat to your home tails is easier than ever.
See the tradespeople we've checked and recommend for your job
Tell us what you think
What others think of this article:
Need More Information?
Related posts