How to make your home more eco friendly: Sustainable solutions for greener living
Give Mother Earth a helping hand by reading this sustainable living project guide. We're going to discuss what it means to be sustainable, how making your home eco-friendly benefits you, and what steps you can take to reduce your environmental impact.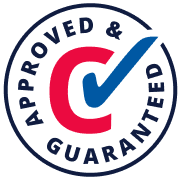 The Checkatrade guarantee
When you book a job with Checkatrade, our guarantee covers you for up to 12 months. You can claim up to £1,000. Exclusions and T&Cs apply.
If you're wondering how to make your home more eco-friendly, then keep reading this sustainable living guide for our top tips. We've packed as much information regarding eco-friendly home improvements as we can, drawing on our expertise to help you live in harmony with the planet while easing the strain on your pocket.
Are you looking for a local, sustainable builder to retrofit your house? Pop in your postcode below and we'll send you a list of our finest tradespeople.
See the tradespeople we've checked and recommend for your job
The greener revolution
Global warming is a subject that dominates our news feeds, and the need to limit our impact on the planet is the reason eco-friendly alternatives are becoming increasingly popular.
Thankfully, there are several benefits to transforming your home into an environmentally conscious haven.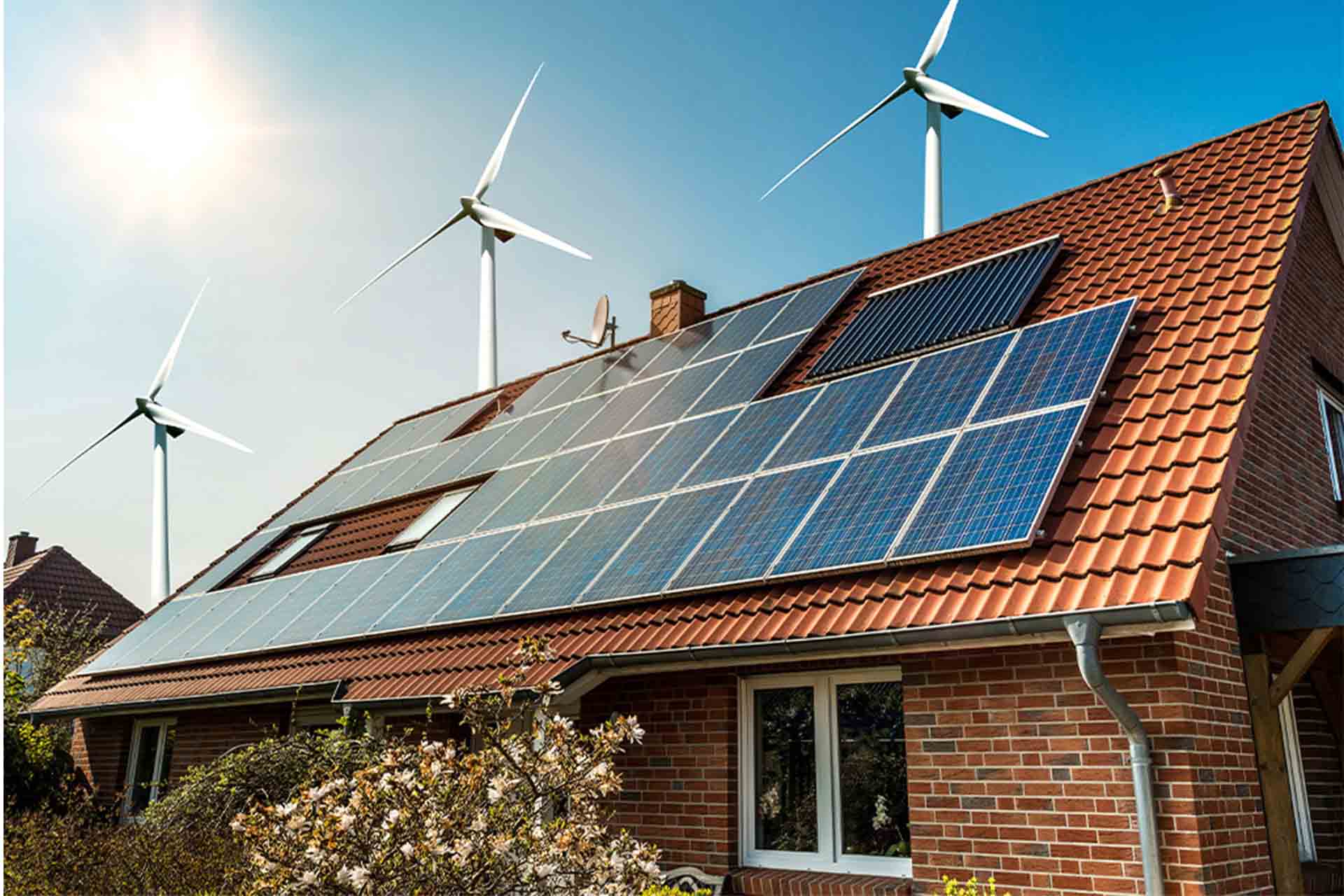 Benefits of a green home
Improved health, especially if you suffer from conditions such as asthma, eczema and headaches, which are linked to household toxins, dampness, and excessive moisture
Improved energy efficiency, which keeps your house warm and insulated all year round
Cheaper household running costs with energy-efficient appliances and greener insulation options
Increased house value due to most buyers being happy to pay more for a sustainable home
Lower environmental impact
Before we discuss what sustainable living at home looks like, it helps to define sustainability as a concept:
Definition of sustainability
Sustainability is about longevity. As a result, it seeks to maintain resources to avoid the depletion of natural materials that disrupts the world's ecological balance. A sustainable ethos covers profit, people and the planet (aka, the economy, society, and environment).
By embodying a sustainable way of living, you accept the world has finite resources we can't replace once they're gone. To carry on living our lives as we know them, we need to change our habits and find greener, more sustainable alternatives to harmful practices and products.
In short, we need to become conscious consumers.
How can I make my house environmentally friendly?

Sustainable living: What are green home improvements?
Sustainable living is a lifestyle choice. Those who choose to live this way attempt to reduce or limit their impact on the world around them. Environmental sustainability includes an eco-friendly ethos that's also known as 'earth harmony living' or 'net zero living.'
Practitioners will make conscious choices, such as:
Stopping or limiting their use of plastic
Reducing their energy consumption
Sourcing local produce
Growing their own food
Reducing their food waste
Only using sustainable materials
Conserving water
Recycling where possible
Not every person who lives sustainably will do every single one of these things. We can't do everything, but picking something and doing it well is better than doing nothing. Choosing one or two greener alternatives is enough to make a difference.
How to make your home more sustainable
If you're reading this, it's because you're interested in finding out how to make your home as environmentally sustainable as possible. In the following section, we're going to focus on what you can do to limit your impact and benefit both your quality of life and the planet.
Insulate your lofts, walls and ceilings

One of the top eco friendly home improvements is insulation. By making your home more efficient in terms of heat retention, you save energy, money, and the environment.
Cellulose is made up of around 85% recycled newspaper, making it the top environmentally friendly insulation alternative, whilst other green options include cotton or sheep's wool. Consider installing one of these eco-friendly options to save on energy bills and remain environmentally conscious.
Check out our loft insulation cost guide for more information on the average price of loft insulation installation.
Install underfloor heating
In terms of air quality, underfloor heating is cleaner than radiators. This is because they don't circulate moisture, thereby reducing the potential for damp or mould to form. Think about installing underfloor heating to limit your impact and improve your health.
Use our underfloor heating cost guide to understand the typical costs involved in installing underfloor heating.
Install double or triple glazing
Double or triple glazing is an easy way to insulate your home and limit noise pollution, improve air quality, and retain heat. That said, it can get a little pricey. If you're strapped for cash, a cheaper alternative is to hang thermal-backed curtains.
Our curtain fitting cost guide has all you need to know about the price of hanging curtains.
Upgrade your boiler
If your heating system is outdated, consider upgrading to a more energy-efficient one. This can include a modern condensing boiler or a renewable heating system like a heat pump or biomass boiler. This will not only reduce your carbon footprint but can also save you money on your energy bills.
Read our boiler efficiency guide for more information.
Check your home's efficiency ratings

Is everything in your home as efficient as it can be? This can include what lightbulbs you're using; what energy efficiency rating your appliances boast; if you have solar panels; and whether you're using a green energy provider.
These small changes can have a large impact, so take a look around your home and see if there are any quick wins you've missed.
Use renewable energy sources
Another good answer for how to make your home more eco friendly is to use renewable energy sources like solar panels, wind turbines or heat pumps.
These technologies generate electricity or heat for your home using naturally occurring resources, which reduces your reliance on fossil fuels. You can even sell the excess energy back to the grid and earn some extra pocket money.
Read our blogs on heat pump efficiency, whether solar panels are worth it, and wind turbine costs for more information on making the most of these alternatives.
Recycle and upcycle
Choose recyclable products wherever and whenever you can – be it food, fashion or furniture. Do your research and get in the habit of checking labels on everything you buy. Better yet, invest early on to avoid premature replacements.
If you're going to throw away old furniture, consider repurposing or upcycling it. For example, old cabinet shelves make great garage storage units, while upcycling an aged chest of drawers is as simple as adding some new feet, knobs and a lick of paint.
Invest in green home technology
There are many green home technologies available to help you reduce your energy consumption and carbon footprint. These include energy-efficient appliances, LED lighting, and smart thermostats.
You can even install a home energy management system that can help you to track your energy usage and make changes to reduce your consumption.
Pick local, non-toxic building and cleaning materials
Mindful building and buying are key when it comes to sustainability. You want your purchases to last as long as possible, so make sure you choose the right eco-friendly materials or products from the start. Buying local also cuts down on transport costs (i.e. your carbon footprint).
This includes cleaning products such as dishwasher tablets, laundry detergents, face washes and shampoos. Check for official green seals of approval (Defra has the full shoppers guide), and avoid using anything that contains harmful or harsh chemicals. Your skin and the environment will thank you.
Eco-friendly building materials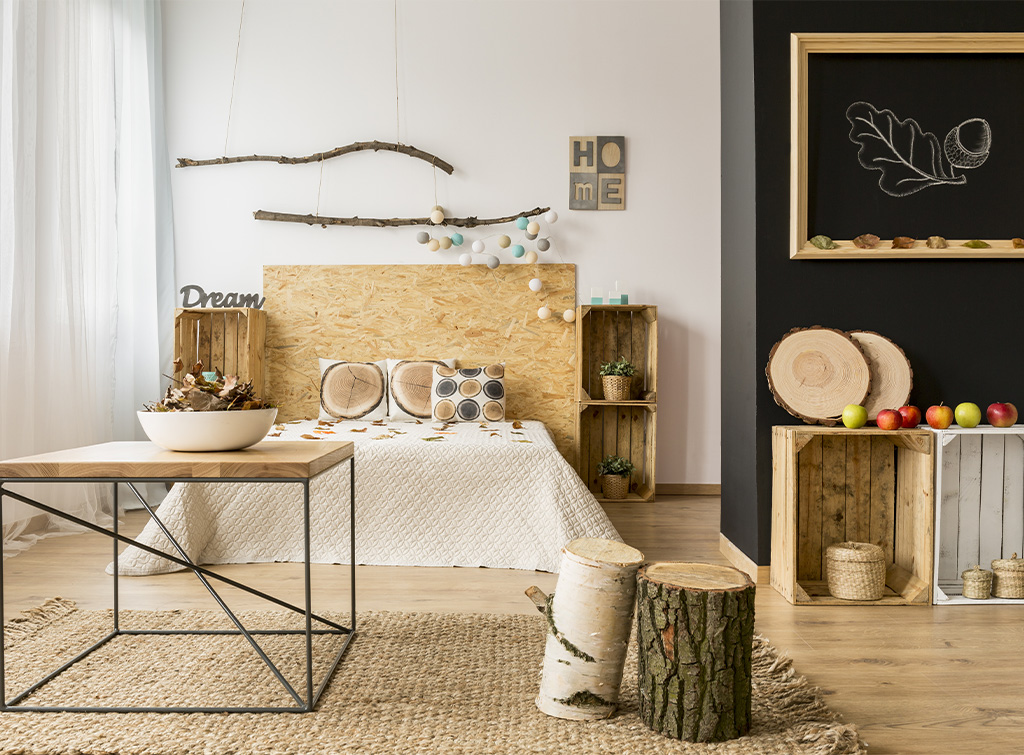 Some eco-friendly Building materials for sustainable development include:
Bamboo, which is a structurally sound and naturally sustainable wood that grows quickly
Precast concrete, which is more eco-friendly than concrete that's mixed and poured on-site
Reclaimed or recycled wood
Sheep's wool for clothing, bedding or home insulation
Recycled steel, which saves on energy costs and is readily available
Straw bales as an alternative insulation solution due to their minimal environmental impact and high-efficiency ratings
Rammed earth, which uses locally sourced compacted earth or soil to build solid walls
Cork can be harvested without felling trees and is resistant to mould, mildew and pests. It's used for insulation, flooring, and wall coverings
Hempcrete is a mixture of hemp fibres and lime that's lightweight, breathable, and has excellent insulation properties
Recycled plastic is used for insulation, roofing tiles, and decking. Using it helps to reduce plastic waste and requires less energy to produce than virgin plastic
Use and cherish natural resources
Despite the fact they're rarely seen together, the sun and rain are best friends (which explains the rainbows). They're both renewable energy sources and incredibly useful when it comes to building your sustainable living dream house. Utilise these two elements by heating your house through solar panels and collecting rainwater in specially designed tanks.
Plant bee-friendly flora
Green fingers don't just benefit your mental health, they benefit the environment, local wildlife and our dwindling bee population. Think about turning a patch of your garden into a haven for bees or other endangered wildlife. Even if you're a city-dweller, a window box brimming with wildflowers will give our busy friends a fighting chance. And you can hang a bird feeder or two for an extra helping hand.
Summary of sustainable living
Sustainable living is a great way to join the fight against climate change
Eco-friendly designs are stylish and beneficial
Making sustainable changes to, in and around your home reduces your environmental impact and improves your health
Buying locally where possible and researching any materials or products you want to buy before purchasing them keeps you mindful and informed
Knowing how to make your home energy self-sufficient is essential for future-proofing your property
If you think environmental sustainability sounds good and want to embrace a sustainable lifestyle, then you might need to call in a professional to help you with some home upgrades. Our expert tradespeople are on hand to make your dreams a reality, so get in touch today to see what they can do for you.
In the meantime, check out our green home ideas and our 12 top eco-friendly home improvements you can make for some beautiful and eco-friendly inspiration.
See the tradespeople we've checked and recommend for your job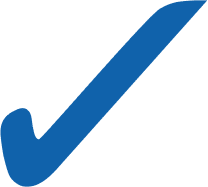 The tick you can trust
8/10 homeowners would choose a tradesperson endorsed by Checkatrade over one who isn't*
Claims are sourced from a survey conducted by Deep Blue Thinking on a nationally representative UK sample in November 2021. *8 out of 10 people would choose a trade endorsed by Checkatrade compared to one that isn't endorsed.
Claims are sourced from a survey conducted by Deep Blue Thinking on a nationally representative UK sample in November 2021. *8 out of 10 people would choose a trade endorsed by Checkatrade compared to one that isn't endorsed.