Looking for inspiration and some of the hottest 2020 living room ideas?  Well, look no further. We're here to showcase the latest trends and wake up your inner interior designer.
Living rooms are the hubs of our homes. (The clue is in the name). We spend most of our time either relaxing or socialising in our lounges, which is why we want them to match our style and taste. There's nothing worse than a home without a personal touch, so whether you're looking to spruce up your space or completely renovate your sitting room, check out our latest ideas for living rooms below and start honing those decorating skills.
Modern decorating ideas
One of the latest on-trend living room decors is 'nordic chic.'  There's a minimalist movement sweeping the globe, spearheaded by Marie Kondo and her tidy following. She's the person who has us throwing out everything that doesn't spark joy – be it the dusty rugs of yesteryear, the cabinet/heirloom you don't have the heart to scrapheap, or the gifts from relatives you only display to avoid hurting their feelings.
What is nordic chic?
Nordic chic is all about clean lines, block colours, geometric shapes and eco-friendly products. These modern living room ideas include clay pots, chalk paints, big blooms and leafy plants, which all add to the Scandinavian aesthetic. If you're handy with a brush and enjoy a project, you can adapt almost anything to honour the scandi-style.
Paint colour trends
Colour trends come and go, but there are a select few that rarely go out of style. These anomalies include grey and white (perhaps because they're technically shades and not colours). So, when it comes to painting your walls, try to keep them neutral and uncontroversial.
Why? Because it's easier to replace accessories and furniture, whereas repainting walls is a chore (unless you call in a professional). If you do go for some colour, try to limit it to a feature wall. That way, you're less likely to regret your decision or have any issues when it comes to redecorating your living room again.
Be brave.  Be bold. Be colourful.
This motto isn't for everyone, but it sure sounds exciting. Even so, it's good to tread with caution when choosing a colour palette to suit your style and taste. After all, you have to live with it and accept the choices you've made.
Some colourful 2020 living room ideas include taking a step back in time to the 1940s and 50's when the retro decor trend was in full swing. Think teal feature walls, bright yellow furniture and clashing block colours. Now think neon signs, bohemian rugs and tub armchairs. Not enough? Try flamingo lamps, purple drapes and Andy Warhol pop art. See where we're going with this?
Just remember: whatever you do, do it with style. (And don't blame us if it goes wrong. We did warn you…)
Like what you see? We have plenty more where this came from. Check out Checkatrade's blog for more home inspiration, how-to's and project ideas.
Living room ideas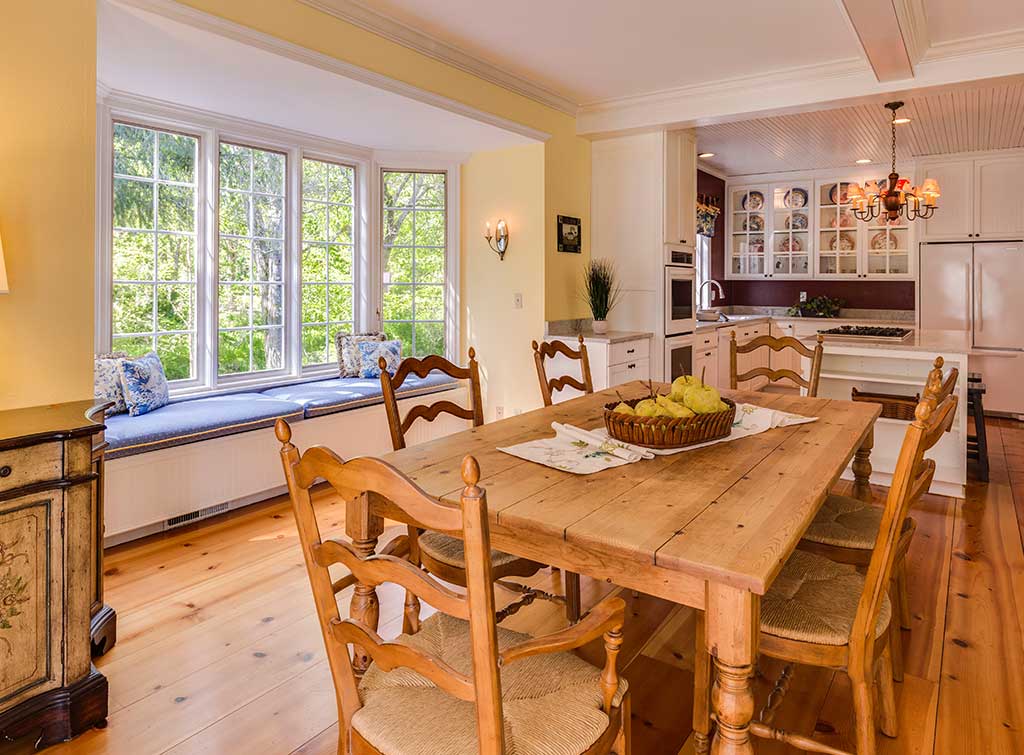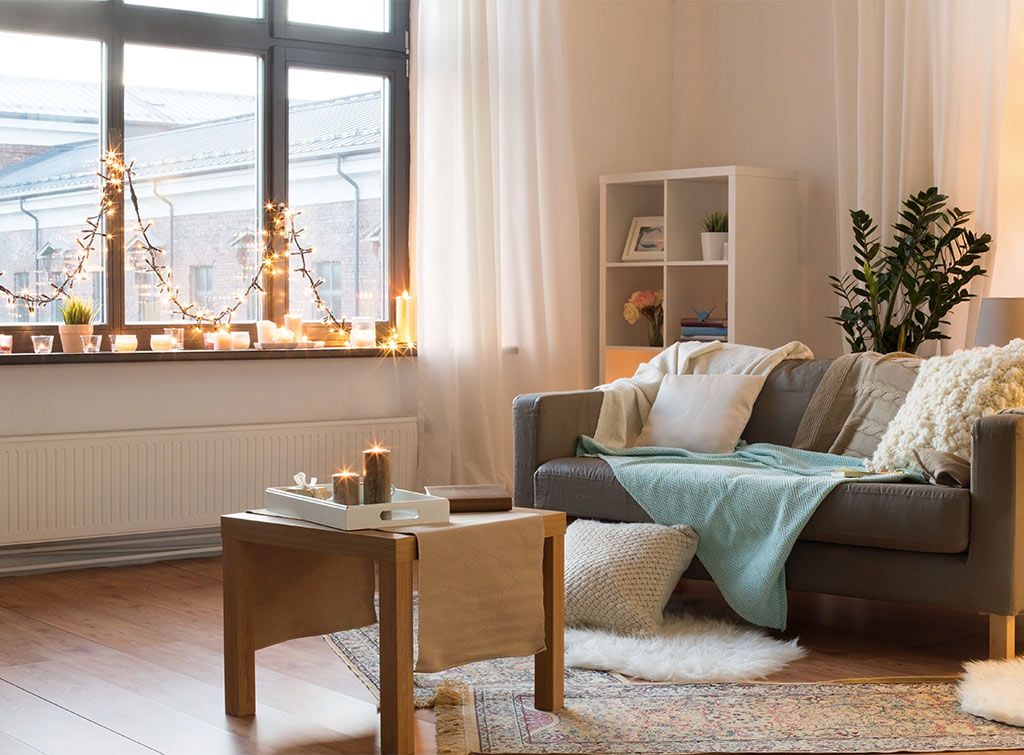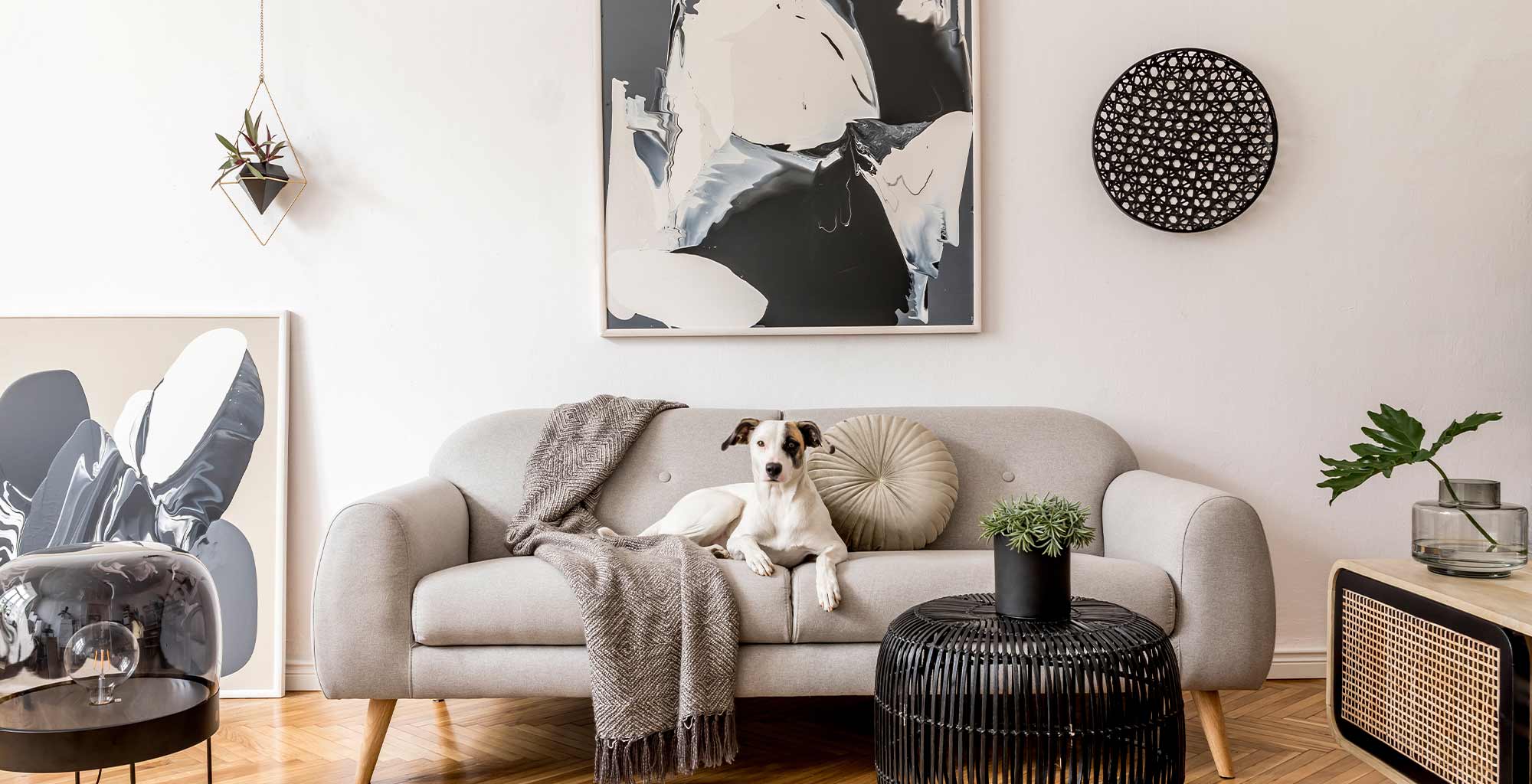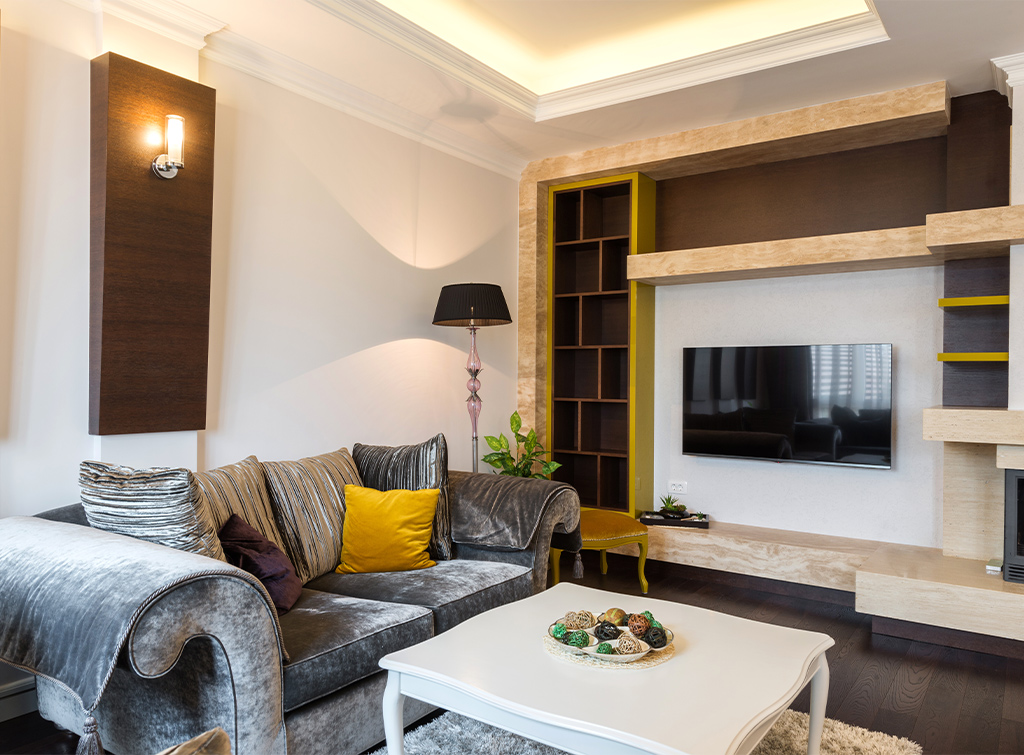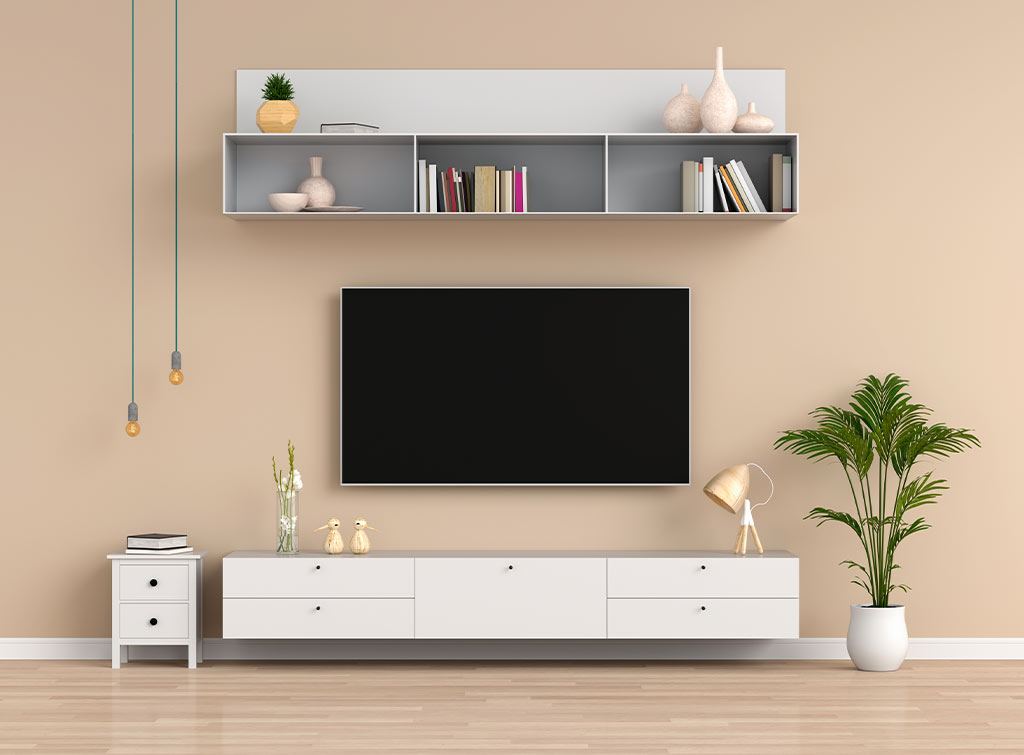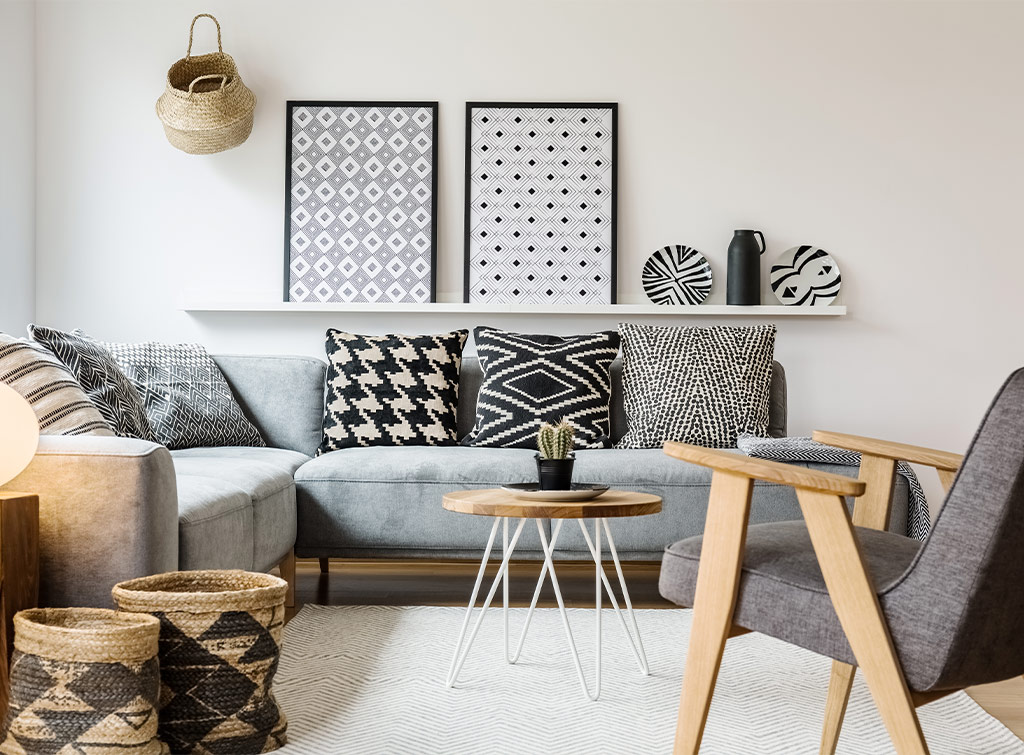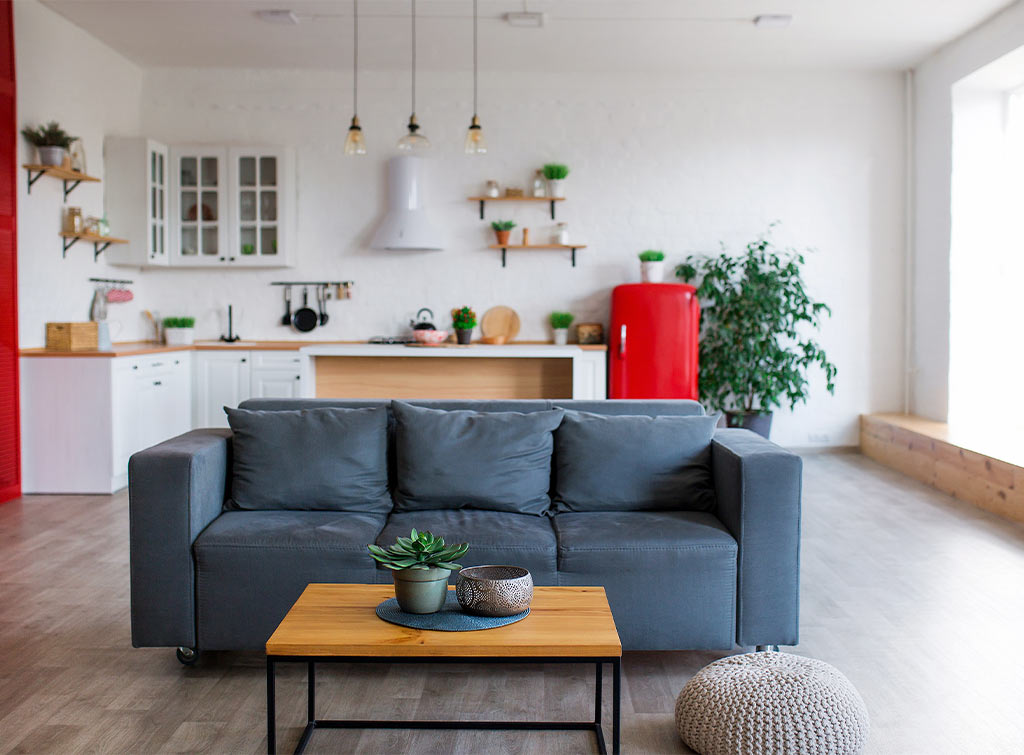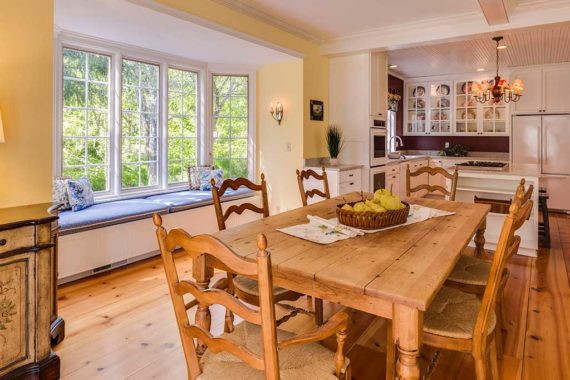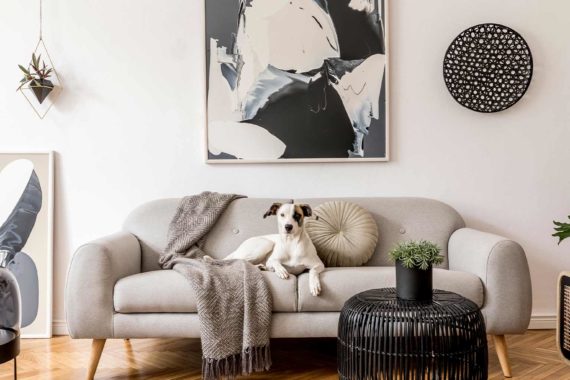 Grey living room ideas
Modern, stylish and chic, grey is a buildable colour that ranges from pink to blue hues. Pair with low-rise furniture, neutral accessories, open bricks and industrial light hangings for a nordic twist.
Brushed metals work well with grey, as do bold colours like midnight blue and forest green. This means plants, throws, rugs, mirrors and darker woods all suit lighter grey walls.
Rustic living room ideas
Is your room really rustic if it doesn't include warm woods, soft lighting and effortless charm? Not only do these features complement each other, but they give your living space a rustic elegance that won't go out of fashion.
Warm woods and open bricks
It's all about the woodwork with these rustic room design ideas. Think warm woods like cherry or oak alongside open brickwork (even if it's wallpaper). Not only do these features complement each other, but they also give your cosy living room a rustic elegance that won't go out of style.
Bookshelves and string lights
What's a home without a bookshelf? The ultimate room accessories (if Instagram's 'shelfie' hashtag is anything to go by), you can adorn your shelves with string lights, centrepieces and other paperless items to add cosiness to your living room and an 'educational-chic' vibe.
Throws and shag rugs
Go big or go home. Drape a large woven throw over your walnut couch and/or lay down a shag rug that takes up most of your floor space. Better yet, mix up your throws and rugs so you can enjoy a living room that feels like you're stepping into a woodland cabin every time you come home. Bliss.
Cosy living room ideas
The ultimate room accessories for that cosy feel are string lights, candles, throws and shag rugs. Incorporate one or all of these elements to instantly warm up your space. There's nothing more homely than a cosy living room. This is especially true during winter, where rustic cottages, open fireplaces, autumnal tones and flickering candles are all a mood.
Materials like hessian, jute, wool and twine spring to mind, while comfy sofas, string lights, fluffy cushions and oversized throws are essentials for keeping us snug and warm.
If you've got a living room that would benefit from a brush of rustic opulence, prepare to feel inspired.
Scandi-style living room ideas
Geometric shapes, basket hangings, hessian furniture, metal weave coffee tables and warm, neutral tones are a popular Scandinavian aesthetic. The dog is optional.
Nordic chic is all about clean lines, block colours, geometric shapes and eco-friendly products. These modern living room ideas include clay pots, chalk paints, big blooms and leafy plants, which all add to the Scandinavian aesthetic. If you're handy with a brush and enjoy a project, you can adapt almost anything to honour the scandi-style.
Small living room space-saving ideas
If you're a city dweller or short on space, these small living room ideas are for you. The good news is, there are plenty of things you can do to restyle your small living room to keep it open-plan and on-trend.
Foldaway or stackable furniture
Whatever your style and taste, there's a neat, compartmentalised piece of furniture out there waiting for you. Think boxes in shelves, stackable side tables, collapsible coffee tables and corner sofas. The more 'things you can put in other things,' the more space-effective you'll be. Don't be afraid to put up shelves, either. They're a great way to store items without taking up precious floor space.
Bright colours
Small living rooms don't get a lot of light, so aim for neutral walls and furniture. Add splashes of colour when it comes to accessories (e.g., cushions, pictures, trinkets and candles). The brighter the space, the bigger it will feel, while colour splashes add a sense of depth and texture.
Mirrors that give an illusion of space
A classic trick for opening up small spaces is to hang mirrors. Whether it's a floor to ceiling design or several smaller versions, the reflections alter our sense of perception and give an illusion of depth. You can upcycle existing mirrors or buy new ones online, but think 'big, bold and eye-catching' for maximum effect.
Another trick is to add hanging plants or succulents to your room idea list. When placed in front of mirrors, they amplify the living space and make it feel bigger. They're also great for air quality, so it's a win-win.
Contemporary living room ideas
Contemporary doesn't mean boring, especially if you maintain a classic aesthetic and pair your furniture and accessories well.
When interior designers think about contemporary living rooms, we evoke images of dark woods like walnut and mahogany alongside white-washed walls. We think about large, leafy potted plants for better air quality and living room ventilation, and we envisage cream patterned throws, sofas and cushions, large area rugs, and minimalist artwork.
White living room ideas
White is a universal shade that denotes a 'blank canvas.' It's a colour that lets your creativity run free and wild, and it does the same when it's painted on your walls.
Unlike its classy grey counterpart, white is a shade that brightens and modernises a room. Think of it as a painting palette, while your furniture and accessories are the brush strokes that form the final picture. Everything you add to your living room creates the finished piece of art; and with white as your base, there are endless possibilities.
Modern living room ideas
Big bulbs and low-rise furniture
Oversized bulbs, brushed metals and low-rise tables are all making a comeback. Think jewel-toned, such as rose gold floor lamps, copper hanging lights with bulky shades, block colour tub chairs and low-rise coffee tables. If you pair each of these elements well, they'll transform your living room into a modern-day snug-den.
See the tradespeople we've checked and recommend for your job
Tell us what you think
What others think of this article:
Need More Information?
Related posts