Study room ideas
Swat in style with these study room ideas! We combine functionality, comfort and peace to create the perfect working environment.
Study rooms are great if you like to work privately. They're also multi-functional and versatile depending on the storage options and decor you choose to include. Check out the carousel below for more ideas and inspiration!
If you're looking to create a separate study away from the main rooms of your house, check out our outbuilding cost guide for a comprehensive break down of pricing information.
See the tradespeople we've checked and recommend for your job
Like what you see? There's more where this came from. Check out Checkatrade's blog for more tips, ideas, how-tos, and inspiration.
Check out these ideas for your study room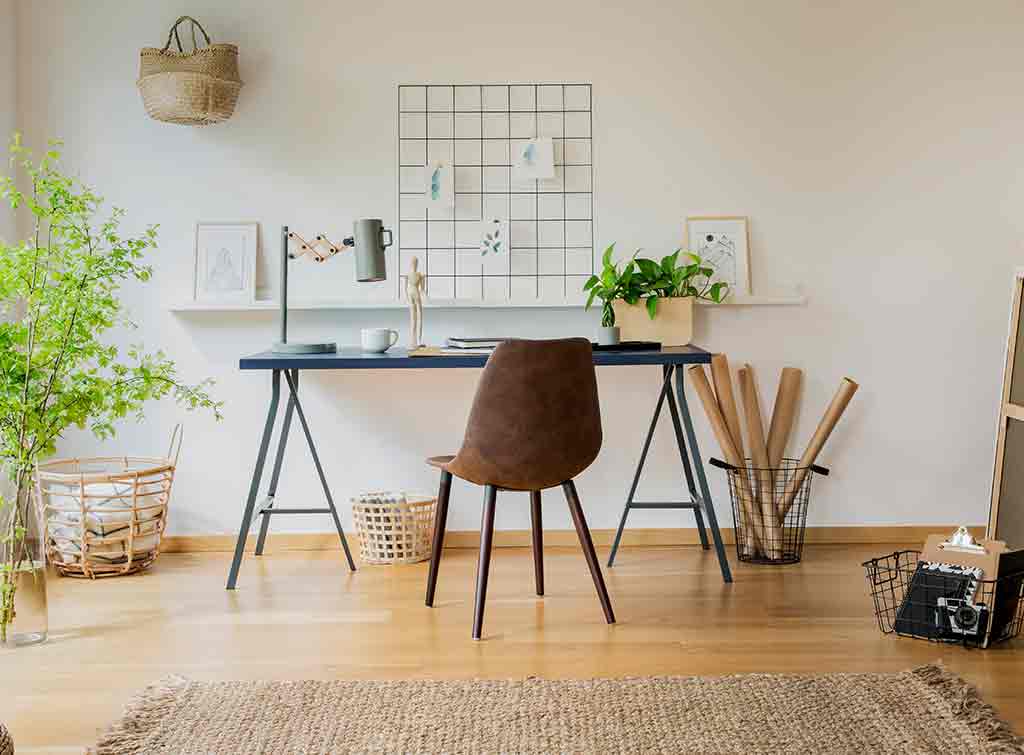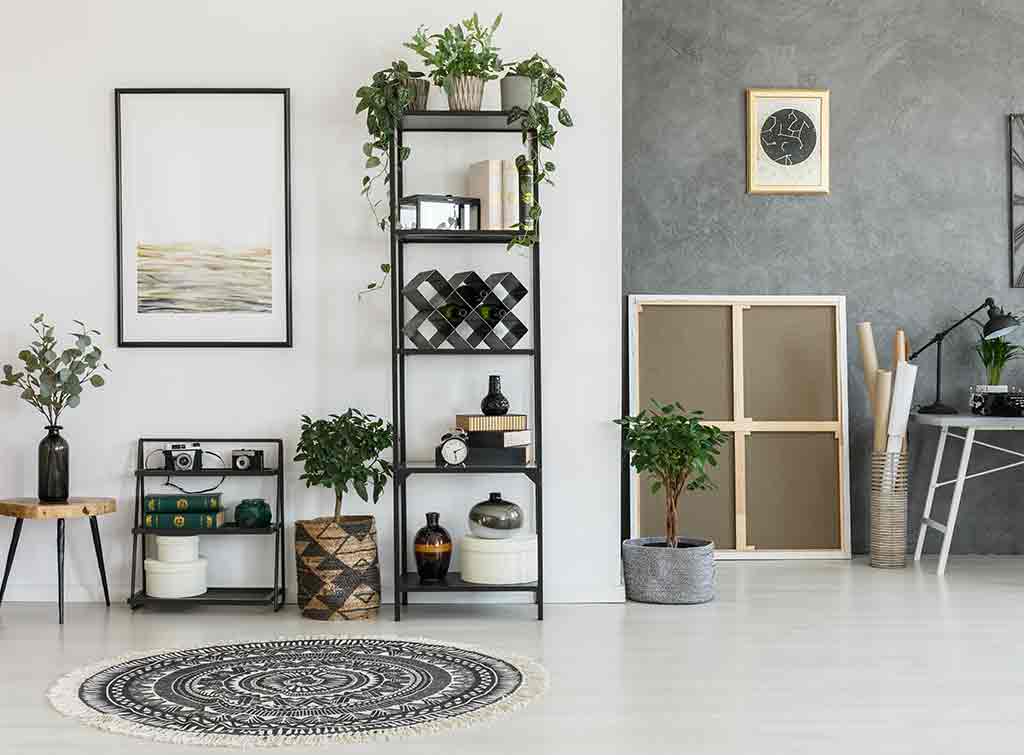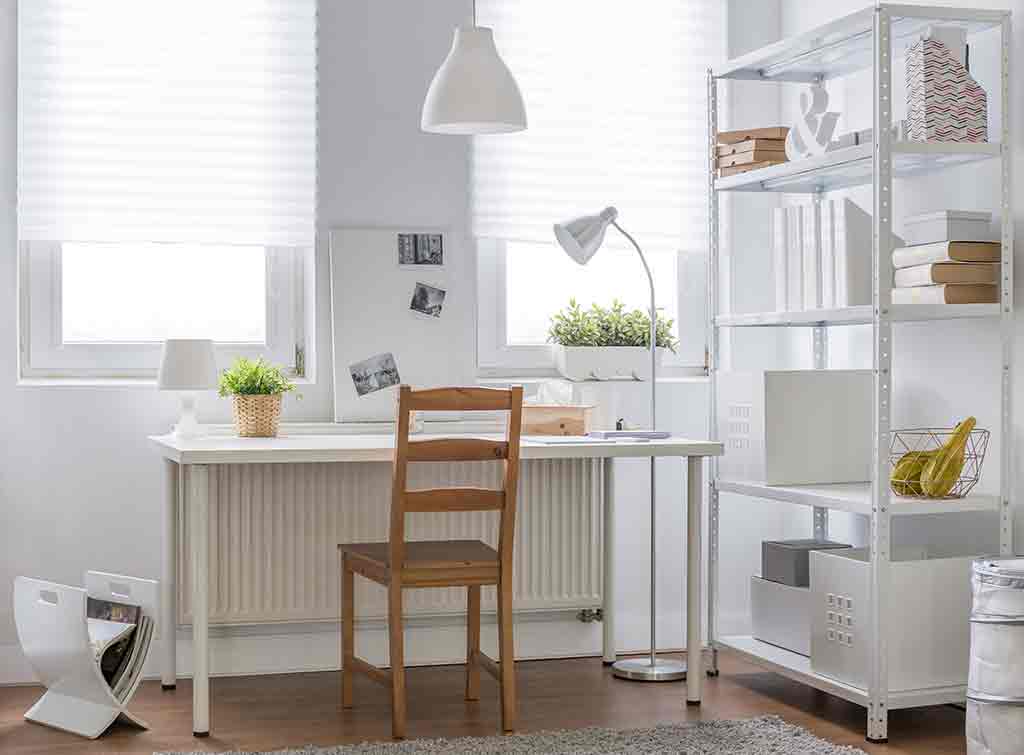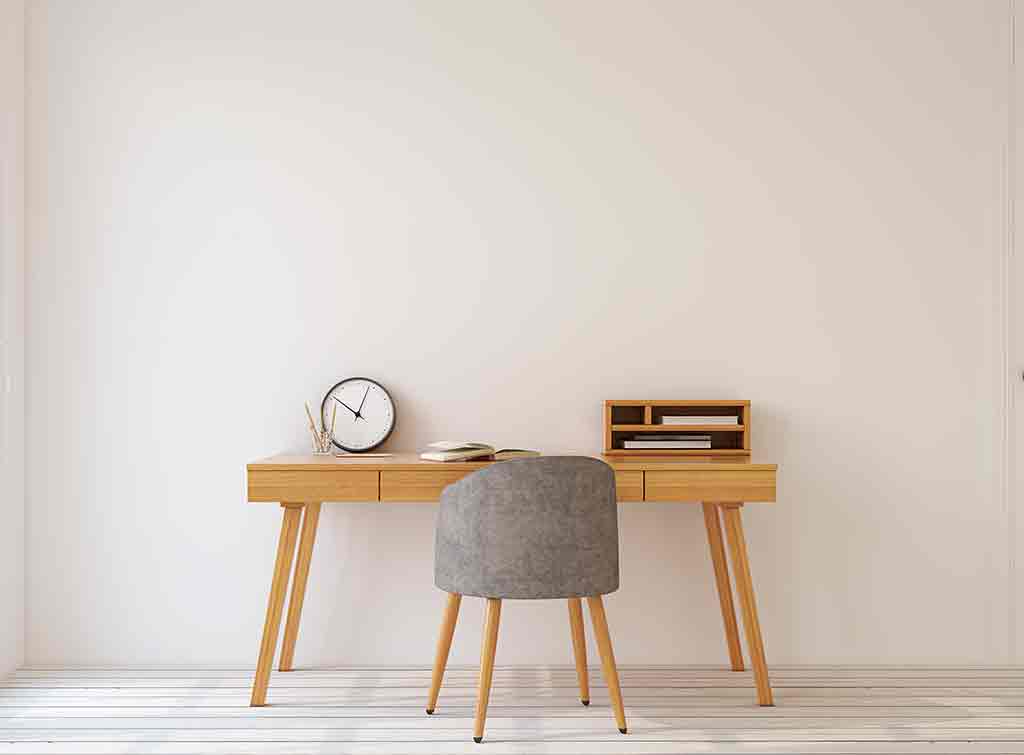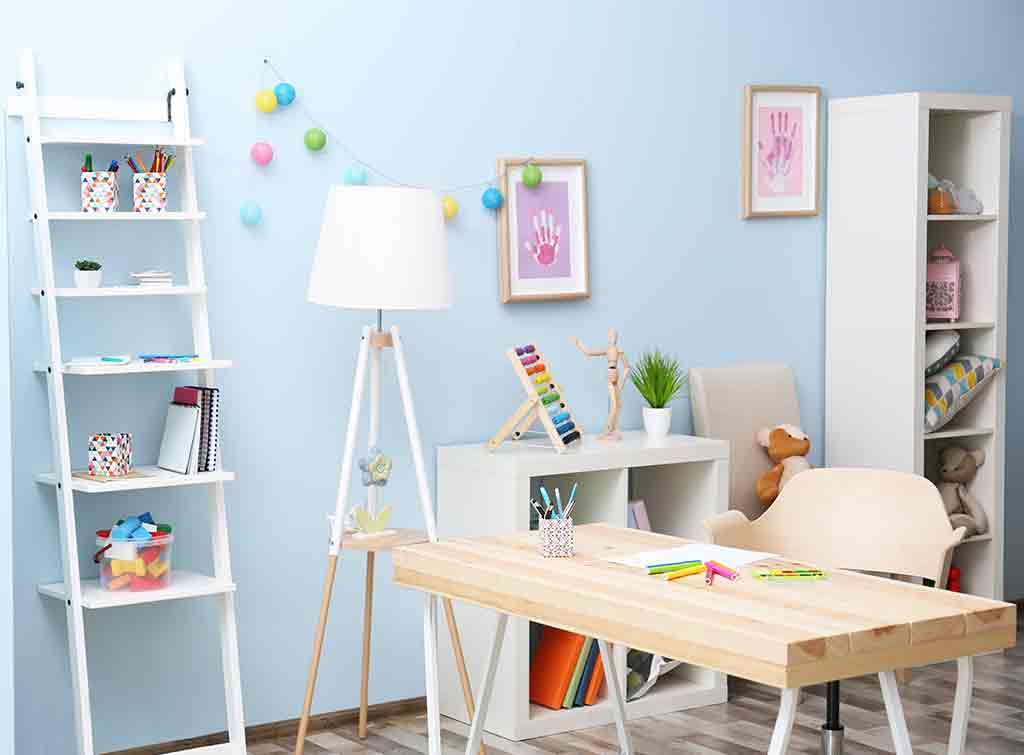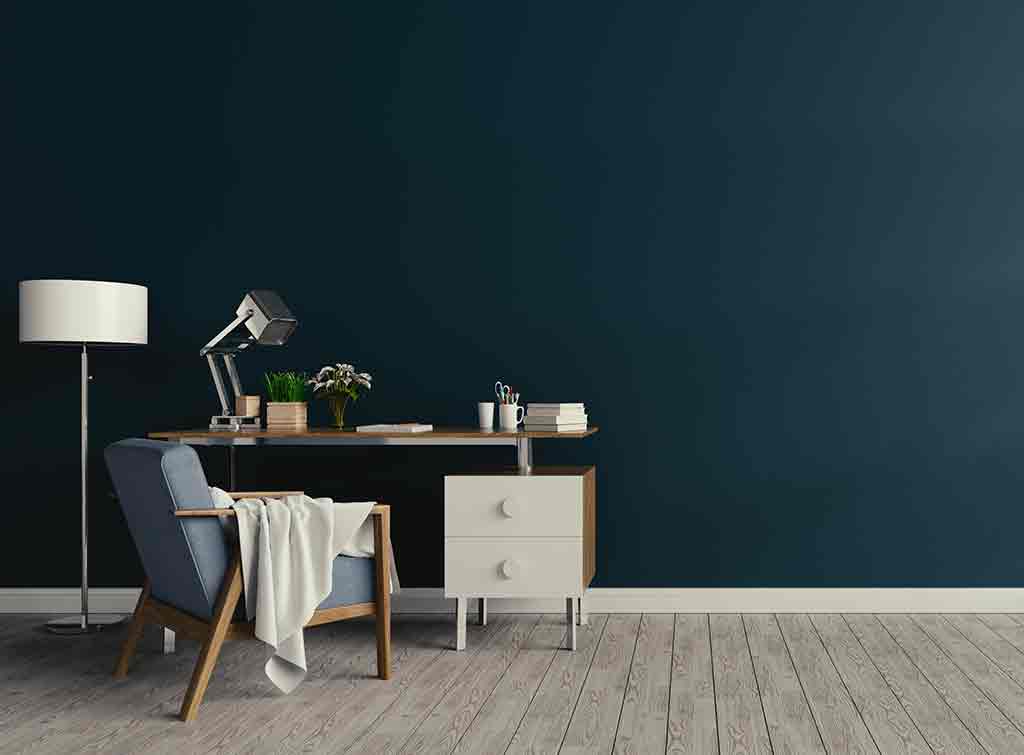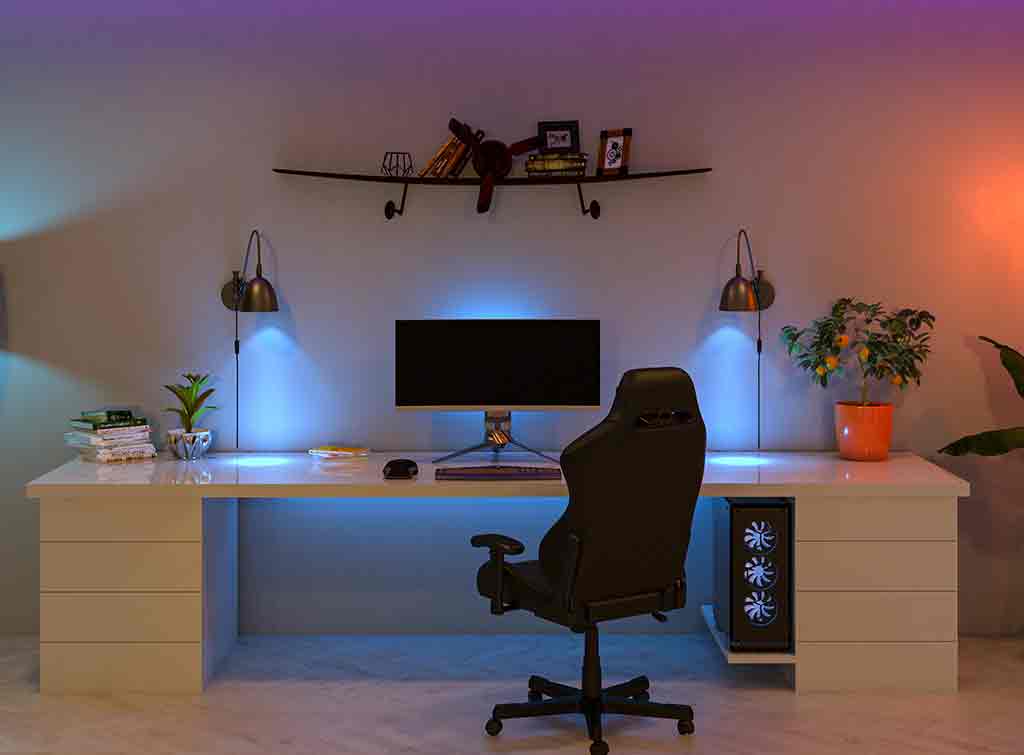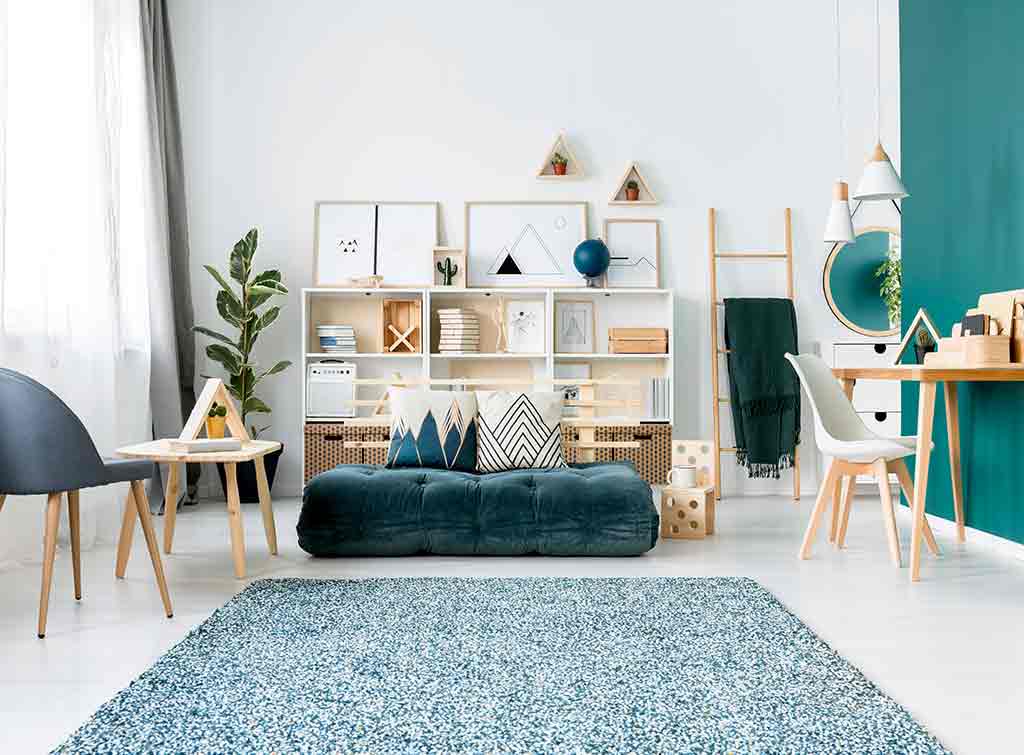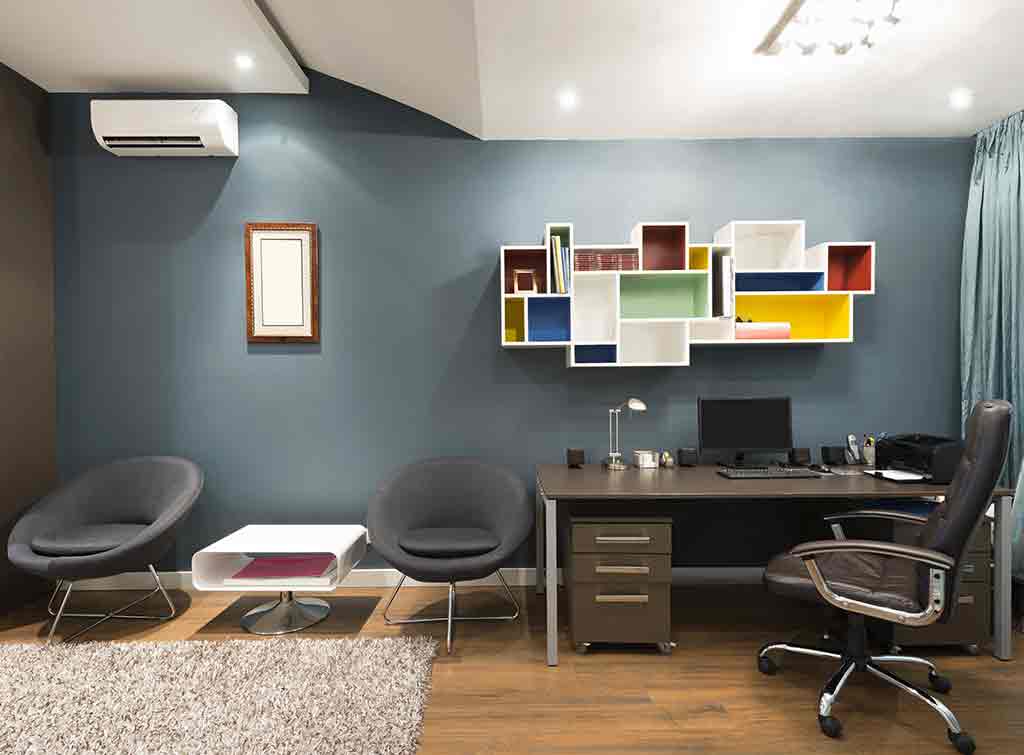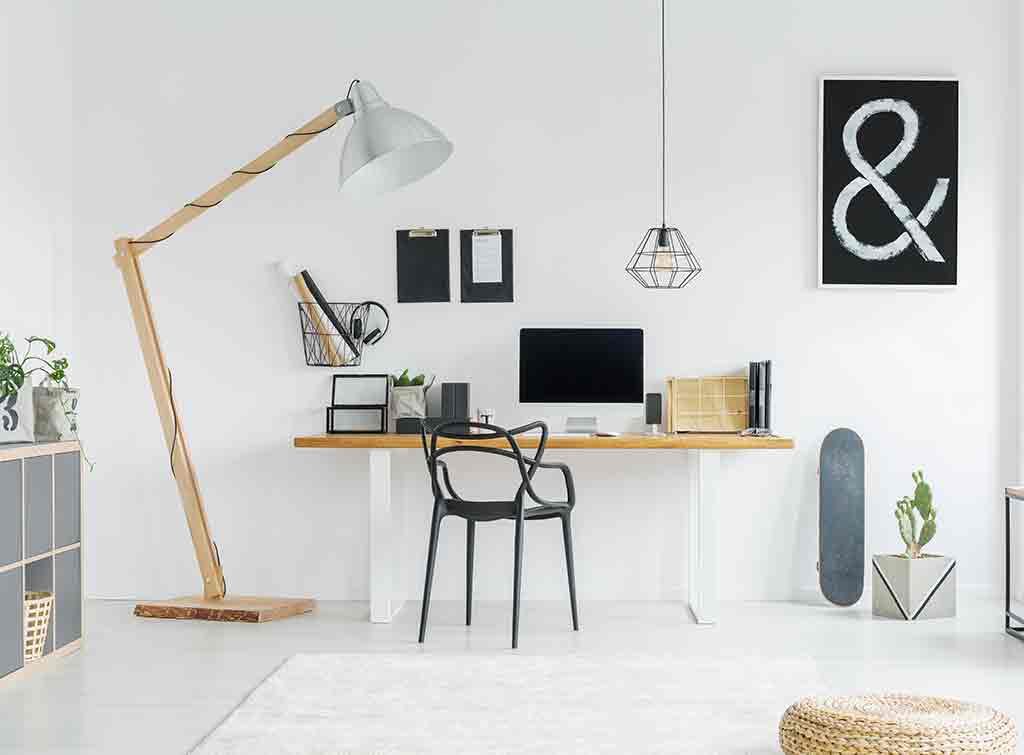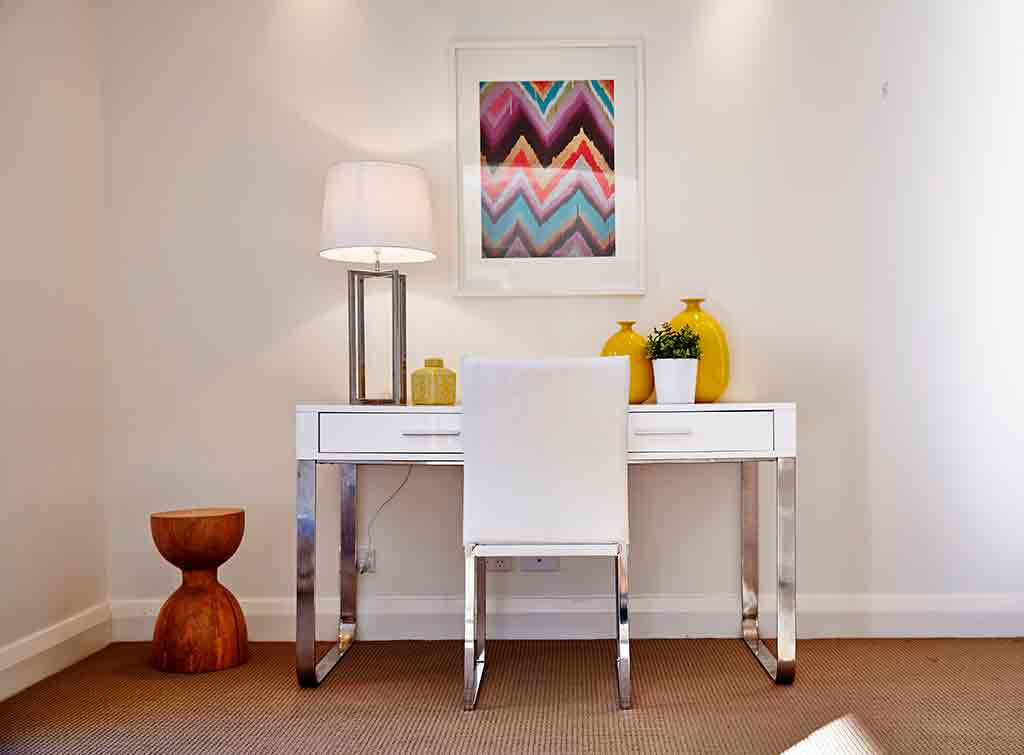 Study room design ideas
This Scandi meets industrial style study incorporates jute rugs, wooden floors, woven baskets and black metal furniture for a clean and polished finish.
The wall organiser is perfect for pinning up reminders and ideas, while the plants add a pop of colour and warmth that helps brighten the aesthetic.
Boho study room design
This monochrome and boho vibe creates a tranquil and creative space that's bursting with botanicals and texture.
The white polished floor floods light into the study, contrasting nicely with the black metal furniture and earthen tones, while the picture hanging, potted plant and round rug help finish the look and tie each of the elements together.
Small study room ideas
Gloss and wood contrast beautifully in this small study room. White, industrial shelves create texture, while the matching desk, lights and magazine rack keep the room looking clean and tidy.
The white blinds are another great feature, which cover the tall windows without boxing in the room. Finally, neutral accessorises, a shaggy rug and a rustic wooden chair complete the look.
Small space study room ideas
Think minimalist when it comes to decorating really small spaces. To keep clutter to a minimum, consider installing a desk with drawers that house organisers and dividers.
This lovely room is a great example of how to reduce clutter while maintaining enough storage space to house everything you need to do your job. The neutral decor also helps open up the room, removing any risk of claustrophobia.
Vibrant kids study room ideas
Who wouldn't love learning in a vibrant room like this?
There are lots of fun features to keep the younger mind occupied, such as the ladder bookshelf, handprint paintings, festoon bunting and pastel blue walls.
The storage itself creates interest by standing at different heights, while the pale wood desk and matching swivel chair are great additions that combine learning and fun.
Simple study room ideas
The dark blue wall of this study room is a bold statement that's enhanced by the small and cosy study area on the left.
Simplicity is key here. Features such as a light wooden floor, the tall and understated floor lamp, the accent chair and throw, and even the table and pedestal itself are kept neutral and light, which is needed when you've opted for such a bold colour on your walls.
Why not get the look by hiring one of our professionals today?
Study room lighting ideas
There are lots of options when it comes to injecting light and effervescence into your study room.
This homeowner chose to add twin desk lamps that emit gentle blue light, which is proven to be better for your eyes. You can also opt for under desk or strip lighting if you're looking for a more contemporary aesthetic.
Other options include festoon string lights, LED down-lights or industrial hanging lights. Although a desk lamp of some sort is a popular option, if you don't have the space, building a shelf to save on precious real estate is always another option.
Study room decoration ideas
We love this study room design. The teal feature wall warms up the space alongside the matching high-pile rug and velvet futon, which only works due to the white floors and walls that decorate the rest of the room.
This space uses lots of Scandi features to section off various areas. For example, the storage shelves at the back, along with the freestanding art and couch-futon, make its own statement. Then there's the chair and coffee table to the left, creating a break-out area for lunch and learning, while the actual working area to the right — with a desk and chair that face the feature wall — creates a whole other section.
Study room furniture ideas
This modern study room uses clashing textures to great effect. The dusty blue wall is a warm and tranquil colour that immediately puts you at ease, while the two areas – one lounge, one working – are both distinct and complementary to each other.
We particularly love the twin moon chairs that sit on either side of the plastic coffee table, which itself matches the colourful hanging shelves placed above the desk – creating a contrast that ties the room together nicely.
Contemporary study room ideas
This bright and bold study room idea incorporates lots of great features. Your eye is immediately drawn to the large free-standing floor lamp, which hangs over the matching wooden desk with white feet. Your eye is then led to the industrial hanging light that hovers above the right-hand side of the desk, before moving on and noting the '&' sign on the artwork further along.
This isn't a coincidence. These accents tie in with every other feature in the room – from the rug, the table, the potted plant, and the bookshelf – to the various accessories that add interest and character. They're all there to create subtle symmetry and impact.
Modern study room ideas
Memphis design is making a comeback. As this year's top trend, subtly incorporating the colourful style within your study artwork means you create a look that's easy to switch up whenever the mood takes you.
The colour in this room is saved for the accessories, such as the yellow vases and cherry stand. We also love the modern desk lamp that matches the desk and chair for a clean and minimal finish that lets the colours steal the show.
See the tradespeople we've checked and recommend for your job
Tell us what you think
What others think of this article:
Need More Information?
Related posts