5 of the best plastering trowels
As a plasterer, your work will only be as good as your plastering skills, but your plastering trowel will definitely affect your finish too. With that in mind, we've taken a look at some of the best plastering trowels on the market.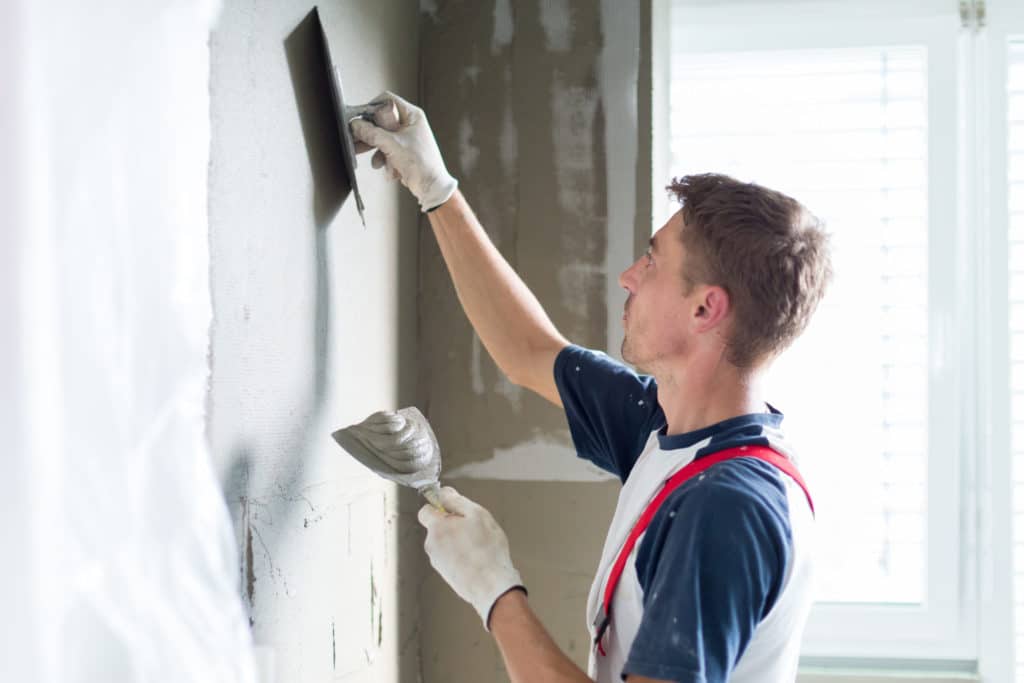 If you're a plasterer, you'll want to make sure you're working with the best tools for the job. And arguably the most important tool of all will be your plastering trowel!
Here, we've taken a look at the best plastering trowels available so that you can be sure your tools aren't letting you down.
Which plastering tool is best?
Plastering isn't like it was 30 years ago when one trowel would probably get you through your whole career. Instead, there are so many different plastering trowels nowadays in all different shapes and sizes – from finishing trowels to plastic trowels, steel trowels to magnesium trowels, corner trowels to midget trowels… the list goes on!
This means you're likely to use a number of different trowels for each job. For skimming alone, you probably use at least five!
The best plastering trowel for your needs will vary, depending on a number of factors, including:
The job
Your level of experience
Your strength
The wall
How often you'll be plastering
Ultimately, you'll want to look for a trowel that's strong, lightweight and flexible. The best plastering trowels also have rounded corners to avoid marking wet plaster, and will ideally have a pre-worn blade to remove any imperfections left over from the manufacturing process.
Of course, a comfortable handle is a must. And it's important not to overlook the price too!
What is the best size trowel for plastering?
The most common sizes for plastering trowels range between 12" and 16".
In an ideal world, you'd have both big and small trowels that you can turn to depending on your changing needs. A happy in-between could be a 14" plastering trowel, which gives you a good balance between control and being able to spread a decent amount of plaster.
The size of your trowels affects a number of things when you're plastering, including your control, speed and pressure.
Longer trowels require more pressure and a greater technique. However, they'll allow you to get more plaster on your walls.
On the other hand, shorter trowels make it easier to ensure the trowel is in contact with all parts of the wall surface. This means they'll provide more control and likely give you a more uniform finish.
What is the difference between a plastering trowel and a finishing trowel?
A finishing trowel is a type of plastering trowel. It's intended to help you apply the final layer of plaster, known as finishing!
Best plastering finishing trowel
The best plastering finishing trowels tend to be very flexible. For that reason, the Refina Superflex is a great option. This 14" finishing trowel is extremely flexible and provides a great finish without much work.
Another fantastic choice is the Ox Pro 16" UltraFlex Finishing Trowel. This stainless steel tool is very flexible but still durable enough for professional use. Plus, it's got a large, rubberised grip, making this one of the most comfortable trowels to use.
Flexible trowels are made with a thinner blade which makes the finishing stage of plastering easier and smoother – ultimately giving you a fantastic finish!
This is in contrast with standard, solid plastering trowels which tend to have stiff blades. While these can be great when you're applying and flattening plaster, they can create stress on your joints at the finishing stages because of their lack of movement.
Even better, it's available to buy from Selco – one of our partner brands. That means if you're a Checkatrade member, you'll be able to get an exclusive discount on it!
Learn more about our partnership with Selco and how it can save you money every day.
Checkatrade members are enjoying exclusive rates on tools, parts and materials
Just bear in mind that flexi plastering trowels aren't suitable for applying or flattening plaster. Instead of flattening plaster, they'll simply follow it, which means you'll end up with a plastered wall full of ripples or 'zebra stripes' – not ideal!
Best plastering trowel for laying on
Our favourite is probably the 16" Marshalltown Permashape Plastering Trowel.
Made from hardened and tempered golden stainless steel, it has a worn-in blade, which means it'll be ready to go as soon as you get it out of the box. It's got a soft handle to help reduce fatigue and, as a permashape tool, it will also maintain its original, broken-in shape long-term.
It's great for applying plaster to walls, as well as for flattening and going over the wall with the first and second coats. If you haven't invested in a flexi plastering trowel, you can also use it for finishing, making it the ideal all-rounder.
At the opposite end of the scale, the best plastering trowels for laying on will usually be less flexible, allowing you to more easily control the thickness of the plaster.
If you're an experienced plasterer with a good level of strength and technique, you might also find that you favour a larger trowel for this job. That way, you'll be able to get more plaster on the walls faster.
Marshalltown's stainless steel trowels are usually favoured for laying on. They're fantastic quality and won't pit or rust if you accidentally leave them in water overnight.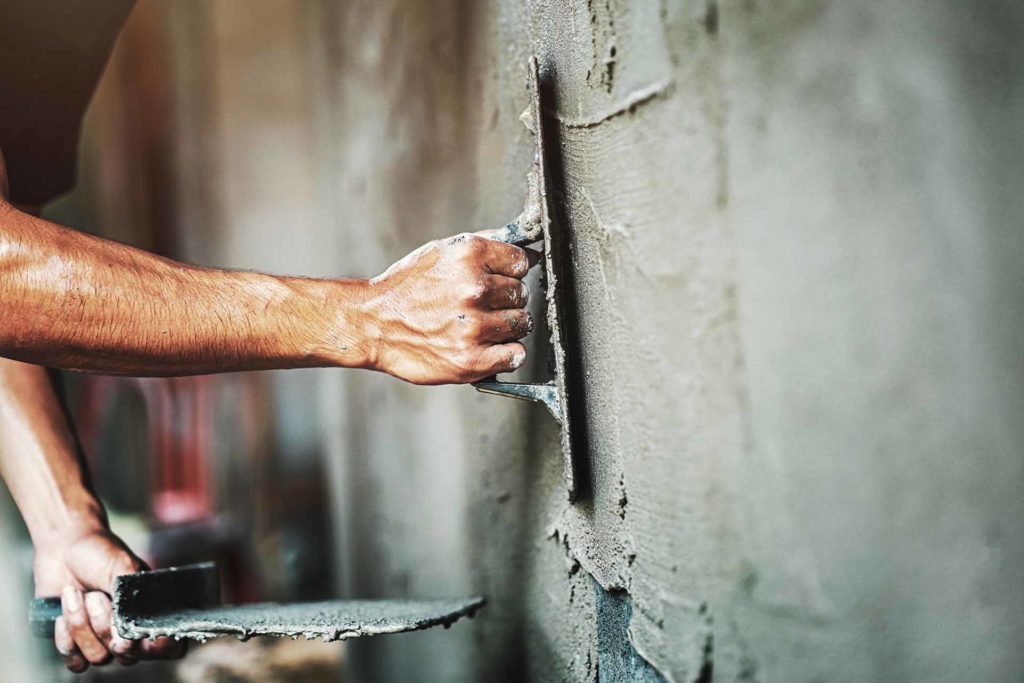 Best plastic plastering trowel
The 16" Refina Plaziflex Trowel has to be one of the best plastic plastering trowels (and skimming trowels!) available.
It's a lightweight tool that's incredibly versatile thanks to its replaceable blades. Its 'flexiback' design means that it's rigid along its length but flexible across the blade, allowing it to glide across walls without putting stress on your joints and arms.
Just bear in mind that, like other kinds of flexible trowels, plastic plastering trowels aren't designed for laying on plaster. Instead, their flexible nature makes them better suited for skimming and finishing work.
Plastic plastering trowels have recently risen in popularity. They're lighter and more flexible than metal trowels, which means they're perfect if you want a tool that's easier on your body when plastering.
Plastic trowels are some of the best skimming trowels. However, they have their downsides too. They're less sturdy than metal trowels, which means they're more susceptible to damage, especially when you're going over beads.
Best trowel for rendering
If you're looking for a plastering trowel that can also double up as a good trowel for rendering, you'll love the 14" Marshalltown Permashape Finishing Trowel. It's got a strong carbon steel blade and is the ideal size, making it easy to use and great for both finishing and rendering.
If you're going to be rendering external walls, you'll need a trowel that's capable of handling the heavier composition of render.
There are a lot of different kinds of trowels that you can opt for, however, plastering trowels are still arguably the most versatile and useful to have in your collection.
Plastering trowels are incredibly versatile and are typically used for applying the basecoat layer in any render. Likewise when it comes to external wall insulation systems. Plastering trowels can also be relied upon to apply some render finishes.
Best Venetian plaster trowel
The best Venetian plaster trowels have a bit of flex to them. A trowel like the Gold of Venice Polished Plaster Trowel could be perfect.
This stainless steel trowel was specially designed for applying Venetian plaster, marmorino and decorative plasters and was made in Italy – the home of Venetian plaster. It's also very durable and pleasant to use, thanks to its lightweight nature and ergonomic handle.
Traditional Venetian plaster is made with lime and marble dust, although nowadays the term is widely used to describe a technique or style rather than the actual product.
There are lots of Venetian plaster techniques, including marmorino, scagliola and travertine.
FAQs
What is the best trowel for laying on plaster?
The best trowels for laying on plaster will usually be standard, solid plastering trowels with relatively stiff blades. This is so you can easily control the thickness of the plaster you're applying. Marshalltown's stainless steel trowels tend to be the most popular choice for laying on plaster.
Do you need a finishing trowel?
It's not vital to have a finishing trowel, as some trowels can be used for both laying on and finishing. However, investing in a trowel especially for finishing, such as a flexi or plastic plastering trowel, will make the finishing stages of plastering easier and help you to achieve a flawless finish.
What is the best plastering trowel for beginners?
The best trowel for beginners will depend on personal preference. However, if money is no issue, you can't go wrong with the 13" Marshalltown Permashape finishing trowel for skimming. It's short enough to give you a good level of control and has proven to be a hit with beginners and professionals alike.