Building regs changes in 2022 – explained
The Department for Levelling Up, Homes and Communities (DLUHC) announced a raft of changes to Building Regulations that have taken effect from 15th June 2022. If you run a construction-related business, you'll need to get a handle on the new regulations to ensure your projects are fully compliant.
Why are building regs changing?
While uplifts around ventilation come from Public Health England data on indoor air pollution, the bulk of the building regulation changes in 2022 are part of the roadmap to the 2025 Future Homes Standard. A key part of this Standard is that all new builds are zero carbon ready in support of the UK's bid to deliver net zero carbon emissions by 2050.
According to figures from the Department for Business, Energy & Industrial Strategy, heating and powering buildings currently accounts for 40% of the UK's total energy usage. So, by implementing new building regs that help reduce the need for heat and power in buildings, the UK can make great strides towards its carbon zero ambitions.
Building regs changes in 2022
The new building regs comprise uplifts to Approved Document L, Conservation of fuel and power and Approved Document F, and the creation of Approved Document O, Overheating, and Approved Document S, Infrastructure for charging electric vehicles.
These are the key changes to be aware of:
Change to part L and part F
Reduction of carbon emissions in domestic new builds by 31% – From 15th June 2022, new build homes will need to produce at least 31% less carbon emissions. The government sees the installation of electric central heating systems as an enabler of this, particularly when combined with a renewable energy source such as solar. Heat pumps are also getting strong support as part of the Future Homes Standard.
Reduction of carbon emissions in non-domestic new builds by 27% – New non-domestic builds will need to produce at least 27% less carbon emissions. Again, the installation of low-carbon heating technology is seen as the best route to achieve this.
New metric for measuring energy efficiency – 'Primary energy' will be used to measure the efficiency of a building's heating, as well as the energy used to deliver fuel to the building, and even the efficiency of the power station supplying the electricity.
New minimum efficiency standards – In new domestic builds, the new U-value for walls will be 0.18W/m², 1.4 (Window Energy Rating Band B) for windows and rooflights, and 1.4. for doors. In non-domestic builds there's a lowered U-value of 0.26W/m² K for walls and the majority of new windows and curtain walls must achieve 1.6.
New maximum flow temperature – New and replacement heating systems in both domestic and non-domestic builds must have a max flow temperature of 55°C.
Heating and lighting system efficiency – Existing non-domestic buildings must improve the efficiency of heating and hot water boiler systems through the installation of new controls. In new non-domestic buildings, the minimum lighting efficacy will be raised to 80 luminaire lumens per circuit watt for display lighting and 95 luminaire lumens for general lighting.
Ventilation and indoor air pollutants – Background trickle ventilators will be recommended in non-domestic buildings, along with the requirement for installation of CO2 monitors in offices. The new guidance will also stipulate a recommended minimum air supply rate of 0.5 l/s.m².
Fabric Energy Efficiency Standard (FEES) – The FEES level in new homes will be set by a 'full fabric specification' and SAP compliance will now be applied to extensions built on existing properties.
Two new building regulations
Prevention of overheating – The new Approved Document: Approved Document O introduces glazing limits in new build homes, care homes, schools and student accommodation to reduce unwanted solar heat. It also stipulates new levels of cross-ventilation required to remove excess heat.
Electric vehicle charging points – The new Approved Document S requires all domestic new builds to have the preparatory work completed for the future installation of an electric vehicle charge point.
You can get up to speed on all the government's Approved Documents in our UK Building Regulations guide.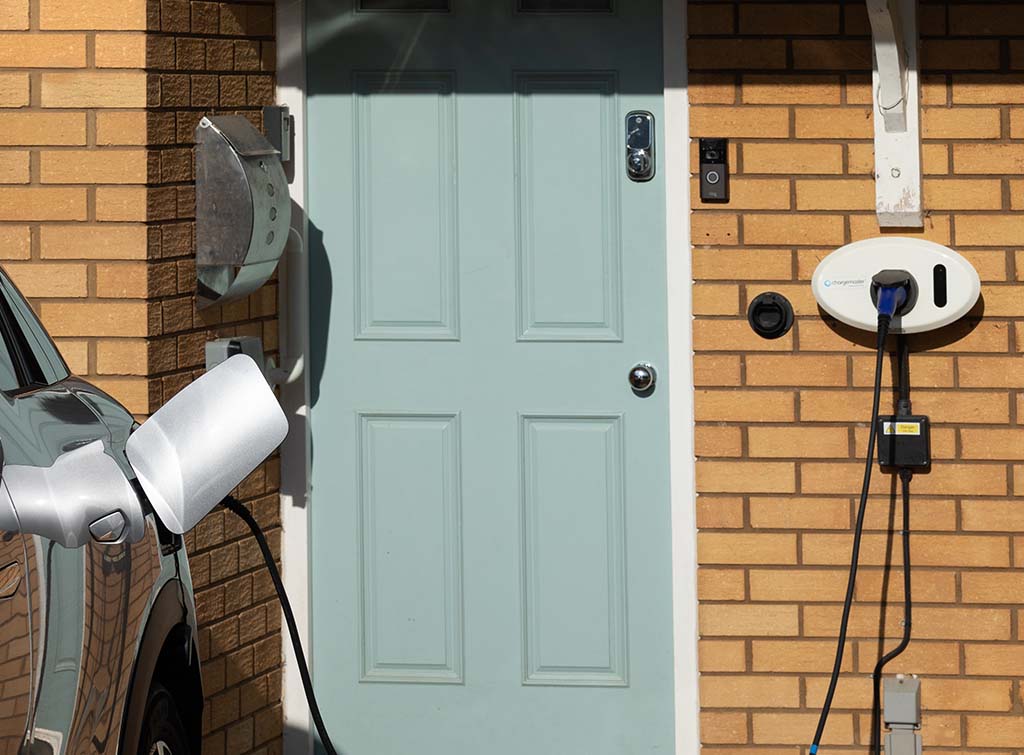 Industry reaction
We spoke to Checkatrade member, Emma Kemp, Director of i-Furb and construction industry project manager with over 10 years in the field. Emma said:
"We are aware of these new building regulations, however, we only work with experienced and knowledgeable architects who design plans for our customers that meet current building regulations and observe future regulations, which means our builds are always compliant. We stay in constant communication with the customer and architect throughout the build to review all plans and share any amendments, however, it is the customers choice to incorporate future requirements into a current build as we are only required to build in line to the current regulations.
Emma explained how the new building regulations will impact her customers, particularly on new builds and renovations:
They will need to cover the costs of many of the required changes that impact insulation efficiency etc. This could be as simple as investing in triple glazing or reducing the size of their bi-fold doors. Typically customers will have to make informed decisions to achieve compliance with these new regulations, and they will need to include this in their initial budgeting."
Transitional arrangements for new regs
While the amended regulations and accompanying Approved Documents came into force on 15 June 2022, the government has stipulated transitional arrangements to support businesses and homeowners with compliance:
"The changes will not apply in relation to building work where a building notice or an initial notice has been given to, or full plans deposited with, a local authority before 15 June 2022 provided that the building work is started before 15 June 2023. In some cases, applications will be in respect of a number of buildings on a site, for example, a number of houses. In such cases, it is only those individual buildings for which work is commenced which can take advantage of the transitional provisions." – Gov.uk
What is the 2 year building regs rule?
The two year building regs rule allows for a person that has carried out work that contravenes building regs to be prosecuted up to two years after the completion of the work.
Are building regulations enforceable after 10 years?
A local authority can enforce building regulations at any time after a building's construction, there is no enforcement time limit.
How long before building regs are not required?
Building regulation compliance will always be required in a building, be it domestic or non-domestic, a new build or an extension. A local Council is well within its rights to enforce building regulations and prosecute the appropriate person for breaking them at any time after the project has finished.
Do new building regulations apply to existing buildings?
Some do. In existing buildings, regulations will typically apply to new build extensions or the installation of new materials or technology.