How to start taking card payments
Payment by card has been around for years, but Covid has made more businesses go cashless. Ben Dyer from Powered Now looks at how your trade business can start taking card payments.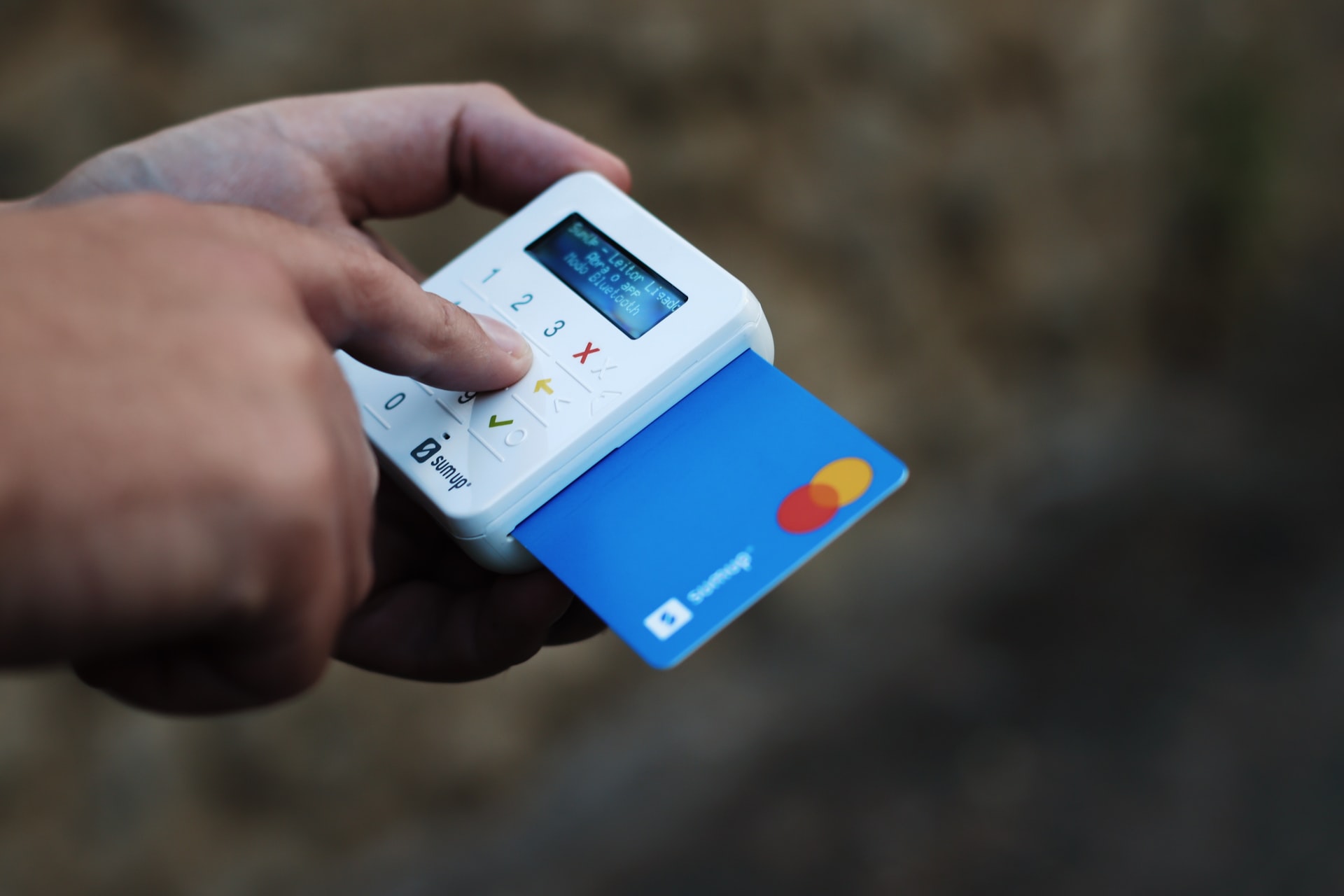 The Covid pandemic saw a dramatic rise in the use of payment by card. With people concerned about physical contact with cash, along with the increase in the maximum that could be paid with contactless, the use of card payments exploded.
With everything that has gone on in the world recently, it's no wonder that you're exploring the idea of using a card reader for your small business.
Keep reading for more information about card payment systems for trade businesses.
How to start taking card payments
To start accepting card payments you will need to decide on what software and card reader provider to use for your business.
The simplest card payment system is one that connects directly to your job management system. It means everything can be done in one place.
Save time, effort and money setting up your card reader
Before heading off to find a card reader, here's a really good to know about setting up your business to take card payments.
Stick with us here…
If you join as a Checkatrade member you can save time, effort and money. Here's how:
Apply to join as a Checkatrade member.
After you're checked by Checkatrade and (hopefully) pass all their checks, you will qualify for an exclusive money off our work management app, Powered Now.
Once you're a Powered Now user you can work with our customer support team, they will be happy to set you and your team up with a Sum Up card reader.
Once set up, you can link your Sum Up card reader to manage everything in one place; clients, work schedule, invoices and payments.
And that's it, you work smarter, not harder!
It makes sense for you to use our experience customer support team to sort your Sum Up card reader. It means you don't need to apply for any nasty merchant accounts.
Take the first step to card payments
Checkatrade members can take card payments with the help of our partner Powered Now
Find out how
Any recommended card payment systems for tradespeople?
Sum Up. It's pretty simple to use and is the most popular with businesses.
Even better, you can use Sum Up with the full Powered Now system.
Good to knows about taking card payments
Card payment could be the difference in getting a customer or not
One thing to remember is that if you take cards, there will be some jobs that you win that you would otherwise have lost. If the customer doesn't have cash then they can use the credit on their card to afford the job.
Less hassle taking card payments
The best time to use card payments is when you have many one-off jobs where you're unlikely to do further work for the customer. It's less hassle for both you and your customer as neither of you have to contact the other again.
Card payments can be taken either online or face to face. Face to face requires a physical card reader, while online requires a computer system with an online link from your invoice.
Powered Now's 1TradeApp, a free member benefit to Checkatrade members, allows you to raise invoices and get them paid either online or by a card reader. The customer's payment will automatically be recorded against the invoice.
The payments are processed by SumUp and the fees are very reasonable compared with the alternatives, at a maximum of 1.69%.
Any downsides to small business card payments?
Generally, customers don't demand card payment. That's because, in contrast to buying a coffee or ordering a drink in a pub, it's less frequent and more significant. Customers are usually prepared for payment by bank transfer.
The second is that the money hits your account the same day that the payment is initiated. There is one slight downside which is little-known – if your email gets hacked, it's very likely that the hacker will intercept your invoices, substitute their own bank details and fool your customers into paying them not you.
Looking at all sides
All card payments incur costs. In the worst cases, these are hard to predict with different charges for debit and credit cards, and different ones again for Amex, foreign cards and corporate cards. It can be a challenge.
Recent times have seen some great developments and getting the ability to take cards has become much simpler. Services such as SumUp and Stripe make it easy to sign up and the pricing is very transparent and straightforward.
The barriers to taking cards have largely disappeared, so it's simply up to you to decide if the reduction in hassle in chasing money makes it worth the additional charge.
Over to you!
Take the first step to card payments
Checkatrade members can take card payments with the help of our partner Powered Now
Find out how
Common questions answered
What is the cost of a card payment machine?
The cost of using a Sum Up card reader is 1.69%, plus the cost to buy the card reader. Powered Now offers a special price of £15.
So as a Checkatrade member you save money joining Powered Now and then you save money on the card reader too.
Can my business accept credit card payments?
Once you're set up with a Sum Up card reader with Powered Now you can accept all credit cards.
Benjamin Dyer is CEO and co-founder of Powered Now. Powered Now's mobile app aims to take the pain out of paperwork for electricians, plumbers and builders as well as other field trade businesses.