How to grow a construction business
It's one thing to start a building business, but another is knowing how to grow a construction company to make it a successful and established business. Here are ideas on how to make your construction company grow.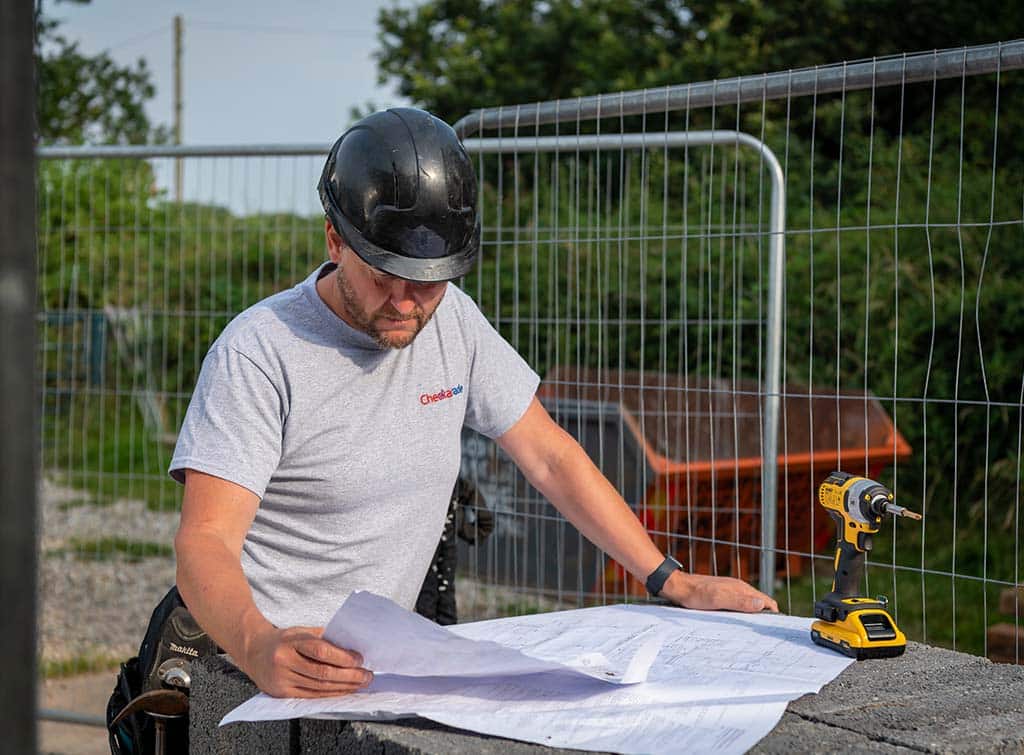 Once you've jumped the hurdles of starting a construction business or construction management company, it's time to focus on expanding your business.
Building a bigger customer base and winning more construction work will take time and effort. But don't worry, we're here to help.
How to expand your construction company
If expansion is on the horizon for your construction company, there are a number of areas of your business that you'll want to look at.
It's not just about marketing and advertising, there are some other changes you can (and will need to) make to the way you run your construction business.
But first, it's important to identify what "growth" looks like for your construction business before we look at how to expand your construction company.
Some of the most popular ways of growing a construction company include:
Growing your team – recruit new employees, apprentices or subcontractors.
Focusing on specific types of work – become a specialist in the work you want more of.
Covering a larger service area – reach more customers by casting a wider net.
Increasing revenue – boost the amount of leads you generate and jobs you win.

Business development for construction companies
Once you know what sort of growth you want to achieve, you can then look at how you go about reaching your goals.
Here are our top tips for business development for construction companies:
1. Grow your construction team
To take on more work and generate more revenue, chances are you're going to need to grow your team. And for some construction business owners that can be a scary thought. But it doesn't need to be.
In fact, building a bigger team can be one of the greatest steps for growing your construction business.
Here are our top tips for how to expand your construction company:
Hire good people by carrying out thorough interviews and consider giving them a trial to see they're skills in action.
Consider starting with subcontractors, if you don't think you're ready for full time employees.
Look into apprenticeships who you can train up, if you can't find the right experienced builders for you team.
2. Focus more on certain types of construction work
By specialising in specific types of building jobs you could see an increase in demand for your services. Here are some ways you can tap into niche construction work in your area:
Identify building needs in your area and see where there might be gaps that you can fill.
Invest in specialist building equipment so that you have the right tools to do the job properly.
Learn new specialist construction skills by signing up to local training courses.
Build relationships with the right network to get to know people who need your chosen type of building work.
3. Cover a larger service area
If you've found your local area doesn't quite have the potential to grow your business, then expanding your service area might be a good idea.
By offering construction and building services to a larger geographical area, you'll be able to reach more potential customers:
Decide where you want to cover and identify specific places that you want to expand into.
Let your customers know you're expanding and tell them where you now cover so they can recommend you to anyone they know in those areas.
Update your online advertising, such as Facebook Ads or Google Ads, to make sure they're set to cover your new service area.
4. Increase the number of jobs you win
Sometimes it's not about offering more or delivering a better service, it's simply about how you can get more customer as a builder.
In this case, you might need to focus on how you generate leads or how you can turn more leads into jobs.
If that's the case, then we have a few guides that you might find useful: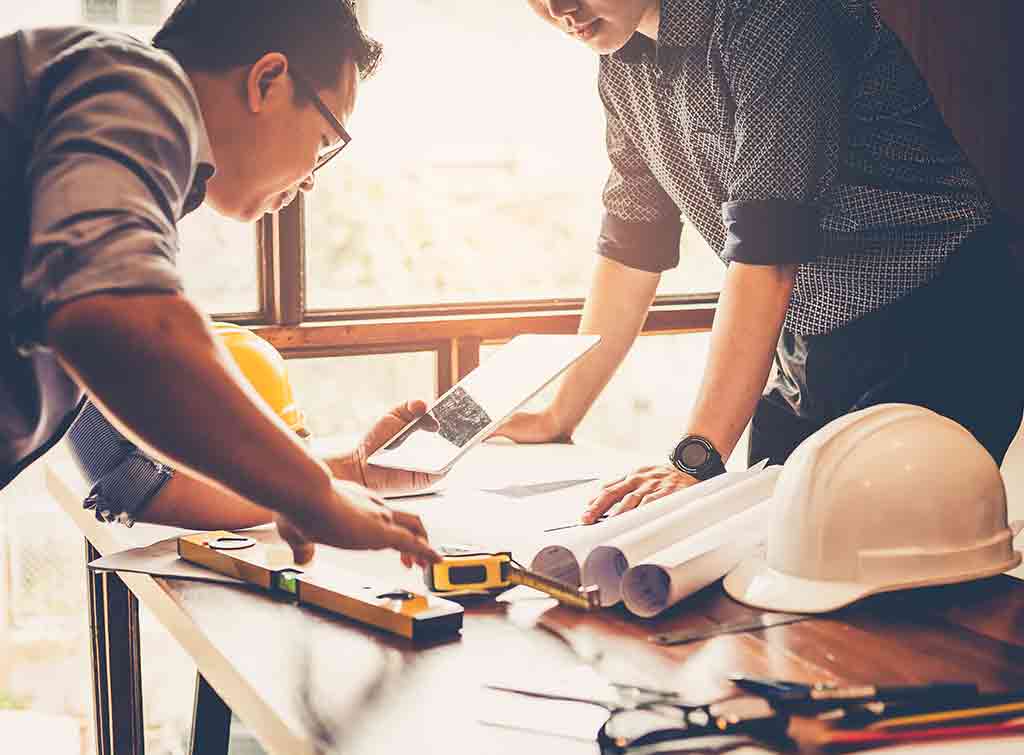 How to make a construction company successful
However you decide to grow your construction business, there are some key principles that you should always keep at the heart of your business:
Deliver the best construction and building services you can
Pay attention to your pricing strategy and your competitors
Review your business development plan regularly (create one if you don't already have one)
Being constantly aware of how you run your business and the market you operate in is how to make a construction company successful.
It puts you in a stronger position to adapt, so you're better prepared to deal with fluctuating material costs, changing building trends or new laws and regulations to adhere to.
7 top tips for marketing my construction company
If you're wondering how to expand your construction company, marketing is going to play a key part in finding customers and turning leads into real jobs.
Here are some of our top marketing tips for how to grow a construction company:
1. Create an online presence for your construction business
There's no doubt that most customers who are looking for a local construction company will start by searching online.
That means having a strong online presence is important to help you grow your construction business and generate more work.
Signing up to Checkatrade is one of the easiest ways to get your construction business discovered by millions of people online looking for tradespeople. Even better, it's a great place to showcase your work, business credentials, and customer testimonials.
Grow your business with the #1 trade directory
Over 4 million customers search for builder services on Checkatrade every year. Make sure you're one of the businesses they find!
About joining us
Having a Checkatrade profile can really boost your reputation as a local business. With the Checkatrade tick by your name, it makes your marketing just that little bit easier.
In fact, 8/10 people would choose a trade endorsed by Checkatrade, compared to one which isn't*.
2. Get active on social media
Just like your website, your social media accounts are a great way to attract new customers. Platforms like Instagram, Facebook and TikTok are super visual, so try and regularly upload high quality photos and/or videos of your latest construction work and building projects.
By posting regularly and using the right type of content, customers will be able to see the type of building services you offer.
Here's how to make your construction company grow on social media:
Post before and after photos of your building work
Feature posts showing you and your team working
Upload positive client testimonials talking about the quality of your work
Share latest industry news that might be interesting to your customers
3. Keep your website updated
Your company website is your online business card and it's the first impression that most potential new customers will get from your construction company.
Give your website a thorough spring clean:
Check that all buttons and links work
Make sure all information on your website is up-to-date and accurate
View your website on your phone to check it all looks good on the small screen
Read through every page to ensure that everything is easy to understand, with accurate spelling and grammar
4. Ask for customer reviews
Positive customer reviews and testimonials show new potential clients that you are a construction company they can rely on.
Don't be shy to ask your existing customers to leave you reviews on Checkatrade, Google and other third party review sites.
Joining Checkatrade means potential customers can see recommendations and feedback for your business, which can go a long way to building your online profile.
The impact online reviews can have on your business – Free guide included
5. Prove that you're trustworthy
As a construction company, you and your team will often be working in homes or offices – places where privacy and security are highly important. That means your customers need to trust you completely.
There are a few things that you can do to help build that trust and give potential customers confidence in your construction business:
Offer a written guarantee for the quality of your building services
Get background security checks done for you and all your team members
Take out appropriate business insurance to show customers that you're a responsible business
Provide references to potential new customers so that they can contact happy customers that you already work for
6. Get accreditations (and shout about them)
Showing that your construction business is skilled and qualified will massively help when it comes to customers trusting you to do a good job.
Here are some of the most popular trade associations for builders in the UK:
Federation of Master Builders
Guild of Builders and Contractors
Guild of Master Craftsmen
Stone Federation Great Britain
7. Promote repeat business and word of mouth
Your reputation as a responsible and reliable construction business will take you far, so focus on offering an excellent service to all your customers.
If you can prove that your construction company offers a high quality service then your customers are also more likely to recommend you to their own network of friends, family and neighbours.
Focus your time and energy on doing a great job by doing the following:
Treat every customer with respect
Respond quickly when customers contact you
Be approachable at all times before, during, and after the job
Best places to advertise a construction business
There are a number of ways you can use advertising to drum up more building work. Here are some of the best places to advertise a construction business:
1. Pay per click (PPC) advertising
You've probably seen PPC ads without even realising it – they're the promoted search results (marked "Ad") that appear at the top of the results pages in Google.
They can be a great way to generate quality leads for construction and building-related work, and ultimately booking you more jobs.
To get started, it's a good idea to get the help of a local PPC specialist who can help you set up your PPC ads and get to grips with the basics.
2. Register on Google My Business
As a local business it's really helpful to sign up to Google Business – Google's free listing service.
Once registered, you'll start appearing in local search results for customers looking for construction businesses and building services in your area.
3. Print marketing
The old-school method of print marketing can still be another effective way of getting more customers to know about your business.
You can try advertising in the local paper or business directory, creating flyers or printing posters and site boards.
Checkatrade members have the opportunity to feature in our leading trade directory, which is delivered to homeowners around the country.
How do tradespeople get featured in the Checkatrade directory?
Get more customers as a builder by using our free marketing guide
Read our free guide all about marketing for trade businesses – it's for founders like you!
Final thoughts
As you can see, there are a lot of ways that you can help you grow your construction business to make it a successful company to be proud of.
But remember, every business is unique, and there's not one size that fits all. To see how best to make your construction company grow we recommend trying out some (or all) of the points we've covered in this guide.
If one tactic isn't working, try another. And see which methods get you more customers as a builder – and then do more of that.
FAQs
How do you attract construction customers?
We might be a little biassed, but becoming a Checkatrade member has helped thousands of small businesses across the UK to reach more customers and win more work.
Checkatrade is the best-known sign of quality in the trade industry and most customers would choose a trade endorsed by Checkatrade over one that isn't.
Ready to take your construction business to the next level? Join Checkatrade today:
Grow your business with the #1 trade directory
Over 4 million customers search for builder services on Checkatrade every year. Make sure you're one of the businesses they find!
About joining us
How can I promote my construction business?
From our research into local construction businesses, here are some of the most popular and successful ways for you to promote your business and get more customers:
Dedicate time to your digital marketing, including your website, social media and join online directories like Checkatrade.
Encourage positive customer reviews online to build confidence in your business for new potential customers.
Try various forms of advertising including PPC, print marketing and Google My Business.
Prioritise repeat business by providing all customers with an excellent standard of construction services and treat every customer with respect.
*Deep Blue Thinking 2021 Trade Perception Survey