Spreading the load – guide to taking on employees
It's never a bad sign to be busy, but if you suddenly find you've got too much work on your hands then it can end up causing problems. In this article, we look at the three different ways to bring an employee on board; full-time employee, apprenticeship and sub-contractor.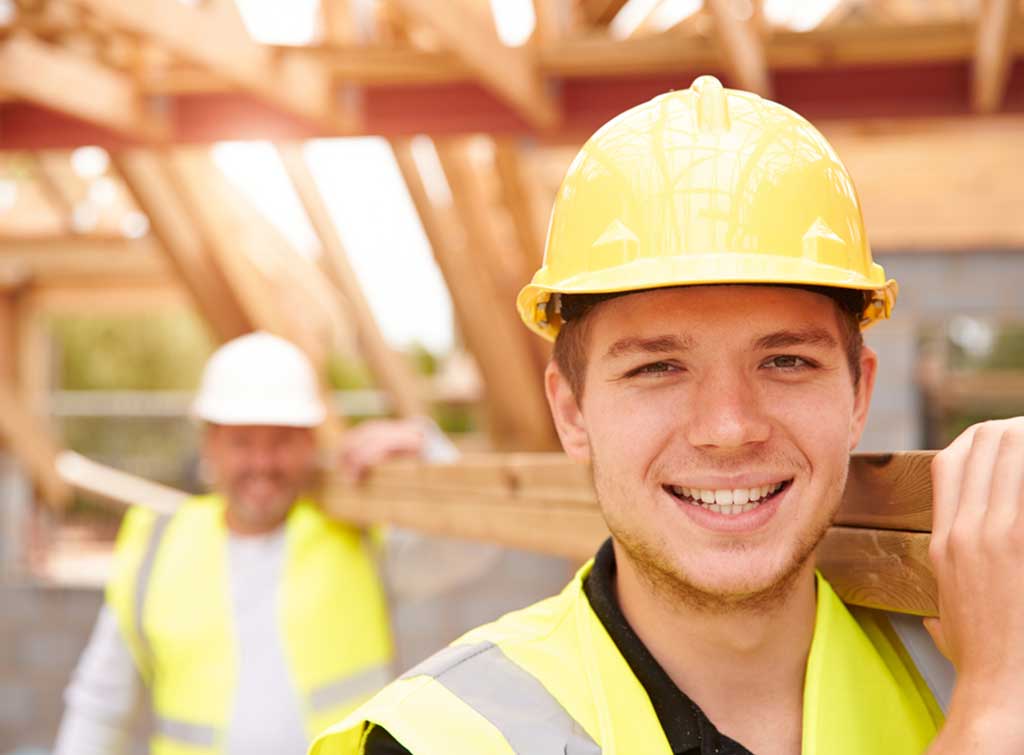 Take on a full-time employee
When things get busy, many firms look to hire a full-time employee to make things easier. This is a tried and tested approach with a number of benefits.
A long-term, full-time employee can help you take your business to the next level. Full-time employees can also help to improve rates of productivity and consistency. As most people can only work one full-time job, most full-time employees have a stronger level of employee loyalty than their part-time counterparts.
Taking on a full-time employee for the first time is a straightforward process. With that said, there are seven key things to remember:
Set a wage which must be higher than the National Minimum Wage.
Ensure the person has a legal right to work in the UK.
See if you need to run a DBS check (formerly a CRB check) on your new employee.
Take out employer's liability insurance.
Create a written employment statement and send it to the employee.
Register as an employer with HM Revenue and Customs (HMRC).
Check if staff are required to sign up for a workplace pension scheme.
Bringing a full-time employee on board is a simple but significant process. By hiring a full-time employee, you're agreeing to pay for holiday time and might have to contribute to a workplace pension scheme. It's also more difficult to terminate full-time contracts should a problem occur. As a result, it's really important to recruit the right candidate and find someone who fits in with your current operations.
Sub-contract it out
From time to time, you will be working on a project that requires an additional pair of hands but might not be in a position to make a full-time hire. If this is the case, it's best to sub-contract work out to another contractor.
Outsourcing work out can be a lot more cost-effective than making a full-time hire. You don't have to pay employment insurance, social benefits and union fees.
Draw up a contract
In general, sub-contracting requires less paperwork than making a full-time hire, but it's still worthwhile pulling together a contract to avoid any problems further down the line. A simple agreement may cover:
The specific work the contractor is expected to do.
The time period the contractor has to complete the work.
The amount of money the contractor will be paid.
Be clear about payment terms
In terms of payments – different terms can be negotiated:
Agreed instalments, e.g. every two weeks.
Staged payments, when different tasks are completed or/
A lump sum on completion.
Whatever you decide, as subcontractors are defined as separate entities, they are expected to pay their own self-employment taxes.
However, beware – if a worker who has been contracted is found to have not paid their fair share in tax and NICs, the contractor who subcontracts is liable for any outstanding debt.
Think about liability
It's also important to include more specific clauses in the contract relating to insurance and indemnity and check that they have their own public liability insurance. Also, check your own insurance to understand any implications of sub-contracting your work.
Take legal advice
If you're working on a large project, it might be useful to bring a solicitor on board to draft the proposed subcontractor agreement. Getting the agreement right helps to protect you against any nasty surprises further down the line. Bringing in a sub-contractor, especially one you don't know, can be risky, so it's really important to be legally protected.
Hire an apprentice
The third option is to bring an apprentice on board. In recent years, the UK government has pumped a lot of money into apprenticeships. As a result, the standard of apprenticeships is higher than ever before. It's also easier than it's ever been to find a suitable candidate. Take a look at Homeserve's apprentice matching service.
There are a number of benefits associated with bringing an apprentice on board. For one, it's an extremely cost-effective form of staffing. The costs associated with hiring an apprentice are very low, with some apprenticeships fully funded by the government. Whilst costs are low, the impact is big, with studies showing 80% of businesses see a productivity boost after hiring an apprentice. There's also minimal paperwork involved, which means apprentices can come onto site with little delay.
Need advice on growing your business?
Get your free Accelerate! eBook for all the tips you'll need
Download now
Taking on employees to expand your business
If you're self-employed and taking on staff to meet the needs of your growing business, there are a few things you need to know first.
We'll guide you through the process of taking on staff, from checking their right to work in the UK to making sure you have the correct insurance and everything in between.
Take a look at chapter six in the Accelerate! eBook for further reading.
National minimum wage/National living wage
Legally, you must pay an employee at least the National Minimum Wage (or National Living Wage if your employee is over 23).
This applies whether you employ someone who is:
Paid by the hour
Paid an annual salary
Paid by the piece (output work)
Paid in other ways (unmeasured work)
The minimum wage you should be paying an employee depends on their age and whether or not they're an apprentice.
This handy gov.uk calculator will help you to work out if you're paying the correct minimum wage.
Employment checks
Right to work in the UK
You can be sent to jail and face an unlimited fine if you get this one wrong, so here's how to stay on the right side of the law when it comes to checking someone's right to work in the UK:
You must make a clear copy of the approved documentation that proves someone's right to work in the UK. This is normally a passport or birth certificate.
Sometimes a worker's right to work in the UK can be provided via an online share code.
Use this gov.uk portal to check someone's legal right to work in the UK.
Criminal record check
You can request a Disclosure and Barring Service (DBS) check for someone applying for a role if you wish.
Unless you're eligible to check someone's spent criminal record for a job, it's illegal to refuse someone because of spent convictions.
Use this gov.uk tool to find out which DBS check you can get for your employee.
Health checks
Once you've picked someone for the role, you can ask for certain health checks if it's a legal requirement or the job requires it.
For example, if you're employing someone to drive your work van, it's a legal requirement for that person to have an eye test.
You will need to include information about these checks in the offer of employment and make sure the checks you make do not discriminate or discourage people from applying for the job.
Remember, when handling other people's information, you are bound by data protection rules.
Insurance
When you employ staff, even on a temporary or casual basis, you are legally obliged to have employers' liability insurance. You can be fined £2,500 every day that you're not properly insured.
Employers' liability insurance will protect you and your business from legal and compensation costs if an employee claims they were injured or suffered a loss while working for you.
Accidents happen all the time; insurance gives you peace of mind that you are covered should the worst happen.
Speak with our partners at Covéa, who offer exclusive rates on insurance policies to Checkatrade members.
Employment contract and pension scheme
Contract of employment
When someone accepts your job offer, they enter into an agreement with you as their employer. This is the contract of employment. It outlines the terms of the employment, including:
The employment conditions
Rights and responsibilities
Duties
When you take on an employee, you will also need to give them a written statement of employment particulars.
The written statement of employment particulars is made up of two parts: the principal statement and the wider written statement.
Principal statement
This must be given to your employee on day one of employment. It includes things such as the names of the employer and employee, the hours and rate of pay, holiday entitlement and work location.
On day one of employment, you must also give your new staff member information about:
Sick pay and procedures
Other paid leave (e.g. maternity and paternity leave)
Notice periods
Wider written statement
This must be given to your employee within 2 months of starting work with you.
This includes information about:
Pensions
Collective agreements
Right to non-compulsory training
Disciplinary and grievance procedures
Workplace pension scheme
You will also need to check if you need to automatically enrol your new employee (and make an employer's contribution to) a workplace pension scheme. You can do this here.
HMRC requirements
If you begin to employ staff or use subcontractors, you must tell HMRC.
Make sure you register at least five working days before your employee's first payday, as you will need your employer's PAYE reference number.
Self-employed staff or salaried staff?
You may be wondering whether it's better to take on self-employed staff or salaried staff.
Each has its pros and cons.
If you take on salaried staff on PAYE, you legally have to honour the various rights that employees have, e.g. the right to paid holiday, sick pay, maternity/paternity pay, and so forth. However, if someone is employed by you, you set their hours, their tasks, and their place of work etc.
A self-employed person will normally agree on a price for a job (or contract) and do it under their own terms, deciding when, where, and how to complete the work. You must decide whether this setup suits your business.
Quick summary
In summary, there are five key areas you need to be aware of before taking on staff to expand your self-employed business:
National Minimum Wage (or National Living Wage if the employee is over 23).
Employment checks, including checking someone's right to work in the UK, DBS checks, and health checks.
Insurance. It's the law for all employers to have employer's liability insurance.
Employment contract and pension scheme. You must provide certain paperwork to your employees, and (if they meet certain criteria) they must be enrolled on (and receive a contribution from your business) a workplace pension scheme.
HMRC must be informed when you become an employer.
You can employ an employee under PAYE or contract a self-employed person to do work within your self-employed business, but make sure you do your research to understand the tax and legal implications of each.
For more information on growing your team and building your business, download your free full copy of the Accelerate! eBook here.
Need advice on growing your business?
Get your free Accelerate! eBook for all the tips you'll need
Download now